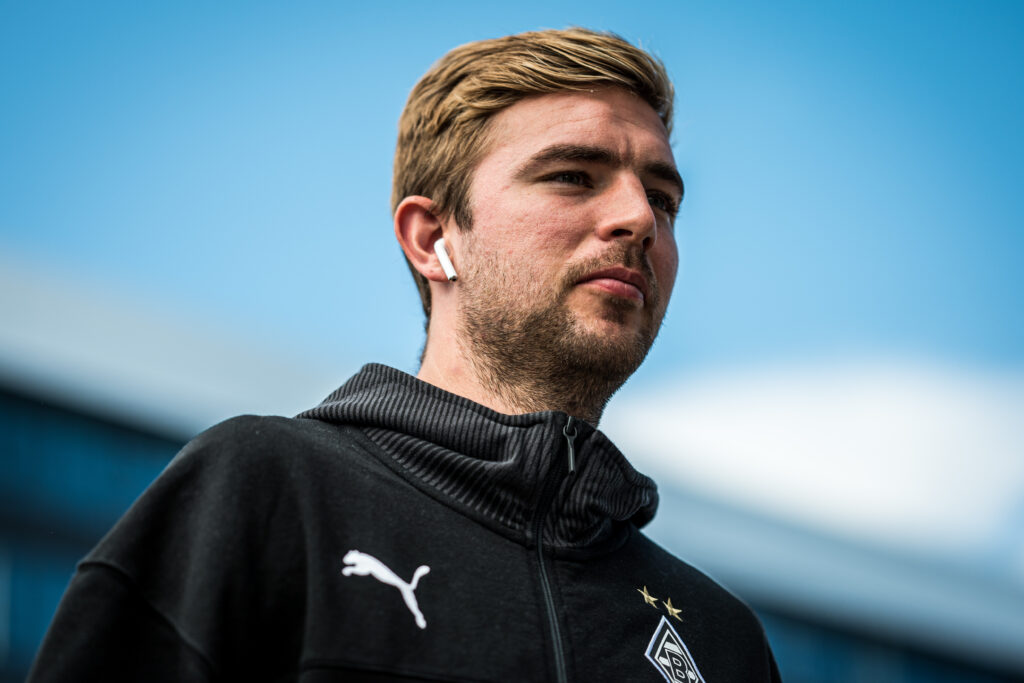 Christoph Kramer is one of the stars of the Bundesliga. The Borussia Mönchengladbach midfielder is not only a great leader, but also poses a constant threat in front of goal. Kramer answers some key questions ahead of the new Bundesliga season
How would you sum up this rather unusual pre-season?
"Pre-season wasn't so bad. Of course, the circumstances are unusual,
such as walking around with a facemask, sticking to the rules and being
tested every four or five days. But you get used to that. That was sort of
in the background because on the pitch and in training, coronavirus
wasn't really an issue because we know we've all been tested and come
out negative, so we're in a sort of safe zone. So, we could train normally,
approach things normally. We had friendlies as normal, a training camp,
so it wasn't all that inconvenient."
To what extent is it a success that the team from last season has
been kept together?
"Real praise for the club. Previously, when we've had a good season,
we've attracted the attention of other clubs and people have thought they
could now take the next step. Now, the next step is taking the step here.
So, real praise for the club for that, both from an economic point of view,
in that players don't need to be sold, but also from the point of view of the
club as a whole, in that they can now offer players something here that
they couldn't previously, which led to them leaving."
Gladbach have now finished in the top half of the Bundesliga in
nine straight seasons for the first time since the 70s. What do you
make of the progress?
"When you look at where we've come from… I mean, it was a long time
ago but you need to look at the last nine or 10 years, at the means at our
disposal. I don't know what holds greater value: Bayern winning the
league eight years in a row, which is a unique run and incredible, but it's
also incredible for Gladbach over those 10 years, especially with the
means we had at the start, to create a club that is now unimaginable
outside of the top six. That is simply an outstanding effort by the club."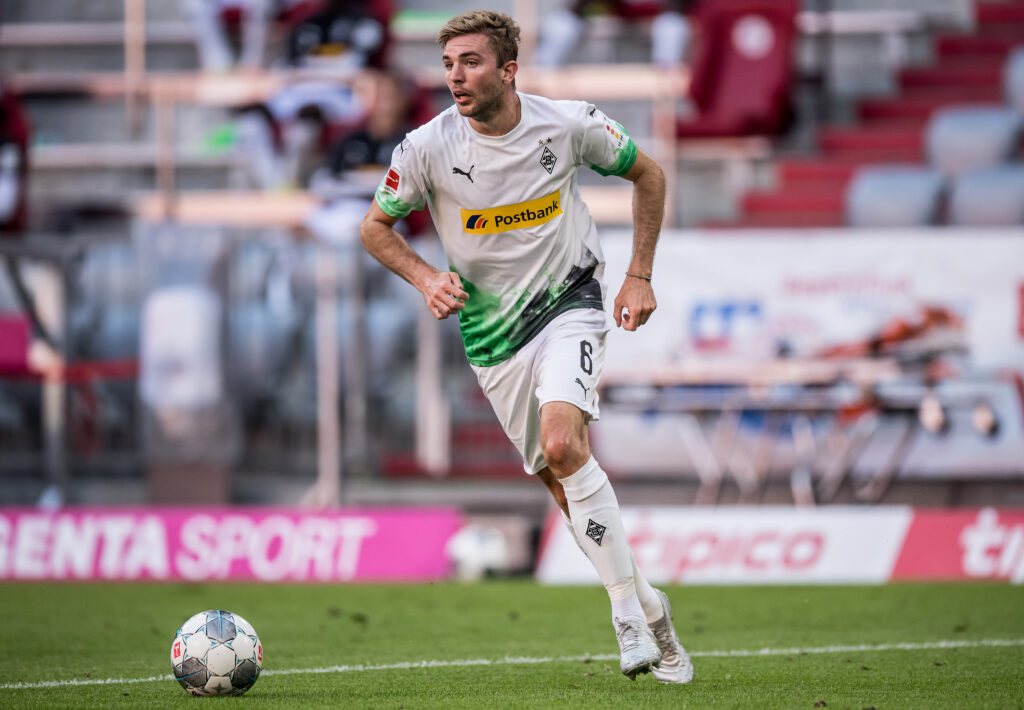 How have Gladbach managed to constantly improve despite the
number of departures over recent years?
"We've had a clear plan, a clear philosophy, and haven't deviated from
that. In modern football, people quickly deviate from their original plan or
philosophy when something doesn't work. We had a couple of years when
we finished ninth, but we didn't let that turn us off our philosophy. Of
course, small nuances always change, but we calmly stuck to our
philosophy. And when it's a good philosophy and a good plan, and you're
convinced by it, you can't deviate from it. We've done that here and you
can see it's worked out really well. I think calmness is the key to success,
especially when we've had a taste of Europe and the Champions League
but not gone mad – of course we face that challenge again now, but we
continue to stick to the plan we'd imagined, with continuous growth and
calmness, as in recent years."
To what extent does coach Marco Rose fit the club and the team?
"It goes without saying he's taken the club to another level, making slight
changes that have helped us in our game. So, he's a good fit for
Gladbach."
Can you give an example of something Rose has passed onto the
team?
"In the past, we always had real issues when we weren't in the lead and
had to press the opposition high up. When we led, we had good positional
play and possession, were an excellent counter-attacking team and could
defend very well when deep. But now we can press high and defend high
on top of that. Of course, we can still improve on that, as in all areas. But
I think those are key aspects we've got from him, to be able to win games
in different ways, including relying on second balls, playing with force,
instead of just the classic possession play we've used for many years.
There's now more parts to it that have made our play more flexible and
better."
Denis Zakaria and Florian Neuhaus are two talented young players
in your position. Do you see them more as competition or do you
promote each other?
"First of all, the most important thing is that they are my teammates
before being my competitors. I opted to play a team sport, so you have to
live with that. You can't enjoy the benefits of a team sport but then only
think about your competitors. Of course, competition benefits us all and is
important in a team, but they are my teammates before being my
competitors. You have to be there for them and be there to help them
when needed. We all do that here, and I enjoy being in this team with
these players."
What impresses you most about Zakaria?
"He has an incredible physique. It was incredible to watch him chase down
Leipzig's Timo Werner over 60 metres. Having such charisma in a stadium
is unique. He has a presence and a God-given physique. He's incredible."
And what are Neuhaus' strengths?
"He definitely helps our game. He's assured on the ball and understands
the game, knows where the ball needs to go, where it belongs on the
pitch. I think he's very important in our build-up play because he can
always resolve a one-on-one in deep positions, which isn't a typical oneon-one on the wing where you just dribble and trick the opponent with a
stepover. It's where you need to use your body, maybe play a one-two.
Maybe just running past an opponent without it looking spectacular, but
it's at the perfect moment. Sometimes slowing things down, using his
assurance on the ball. So, I think he's hugely important in our build-up
play."
How important is it to have strength in depth, especially
considering the tight schedule this season?
"Just as important as last season, but perhaps more of an issue with the
tight schedule because we won't have a winter break. We'll be playing
three months straight through to January. There are things you can't
predict, so it's important to have a deep squad, which we have. We can
compensate for everything. Even if you look at the squad on paper and
think you can only hope of getting into a matchday squad a few times
because there's 30 of us, those players need to be aware that so much
can happen. It's a cliché, but everyone is needed, and that'll be the case
again this season, even just through the three months of continuous
action. It'll be the first time for many of us without a winter break. Those
are things we need to be aware of as a squad."