Thomas Müller, FC Bayern München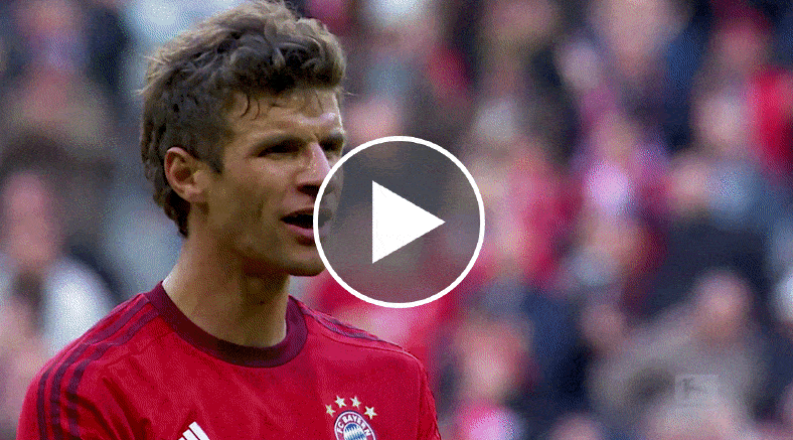 What makes the FC Bayern München team of 2020 stand out?
"Some Bayern "legends" were asked this question in a video on YouTube and Mario Gomez, who has become a Bayern legend, put it very well. He said that the players compete to be the one to force the opposition into a mistake. I think this sums up our success story in 2020 and makes us stand out from other talented teams. Of course, we also demonstrated the qualities that are always needed for success, such as talent and footballing quality."
What role has Hansi Flick played in the team and for you personally?
"If you imagine it like a share price, the value for both the team and for myself has gone up dramatically since Hansi took over. I have had a lot of playing time and I was able to put in a lot of good performances on the road to winning the title and gaining the success that we achieved as a team. Hansi played a very important role, especially in terms of my positioning on the pitch and my role in the team. We have a strong connection, but it is one that only works if we keep winning as a team and if I keep putting in strong performances."
How did you manage to have such a successful second half of the season?
"We played phenomenally in the second half of the season. I think we ended up having statistically the most successful second half of the season in Bundesliga history. We rode a wave from week to week, we dominated the opposition, and we did not let anything get in our way. We only had one draw and we brought the performance onto the pitch every week. We really had a great desire and we pushed one another, and this really built up after the corona break during lockdown. We pushed each other so much and we were really in the zone. It was very special."
How important were the games against Dortmund?
"It was very important when we won 1-0 in Dortmund in the Bundesliga. We have always beaten Dortmund in recent games, but they have mostly been very tight games. It is always difficult against Dortmund because they have a very good team and they also had a very good second half of the season. Ours was slightly better, which is why it was enough to pick up the Bundesliga title at the end of the season, but we first had to pass the test against Dortmund and we were able to do that. It was a nice chipped goal from Joshua Kimmich and this was definitely the decisive point in the title race."
Is there a teammate who has particularly surprised you this year?
"We had a lot of players who performed at the top level, so it is no wonder that we not only won titles, but also got recognition from all over. Even during the treble-winning season in 2013, I can't remember so many Bayern players being talked about and being awarded prizes, such as Lewandowski winning UEFA's footballer of the year. Even though I think Franck Ribéry won it back in 2013, I don't recall so many individual players being celebrated like they are at the moment. This shows that we set the benchmark in several different positions, such as Alphonso Davies, who surprised and impressed a lot of people last year. That was very special."
What is it like to be an experienced player in the squad?
"It's good fun and it is also a big responsibility every day. If you have been somewhere for a long time, you want to make sure that things keep running smoothly, but you also need to support the other guys if there are any problems and to make sure that they are doing the right things. It is a lot of fun."