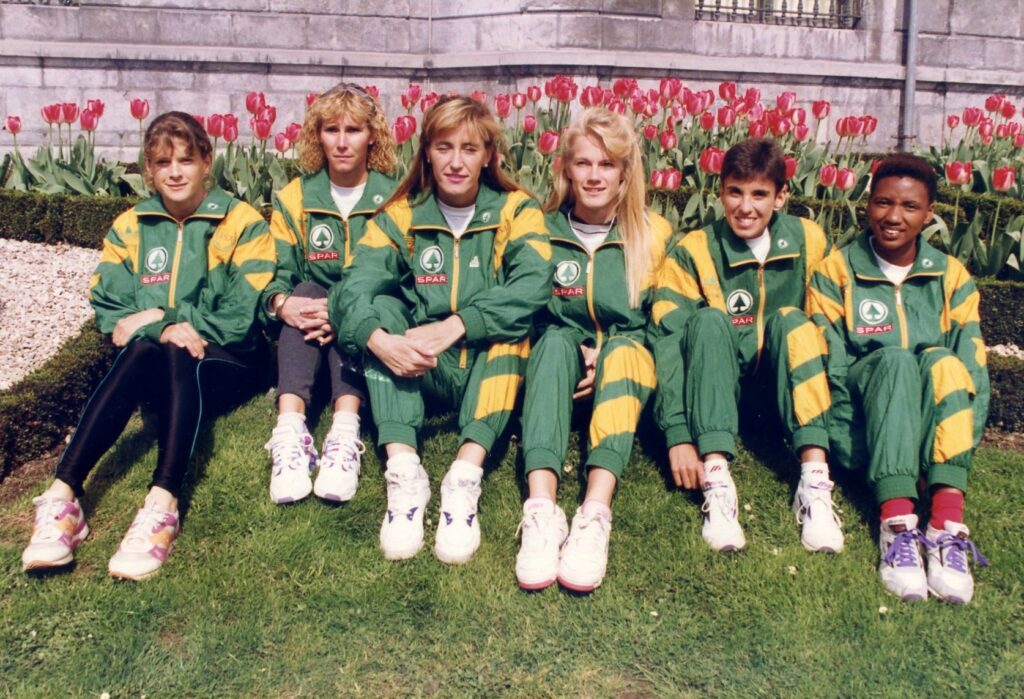 Few who watched will forget the night in August 1992 when Elana van Zyl went toe to toe with Ethiopian athlete, Derartu Tulu, in the 10 000m final at the Barcelona Olympics, just days after South African Colleen de Reuck had earned a top ten position in the marathon ahead of Kenyan Pascaline Wangui, who was second African home. 
Tulu became the first black African woman to win Olympic gold, with Van Zyl close behind to take silver, but it was the image of two of Africa's finest athletes, Van Zyl – then competing as Elana Meyer – and Tulu, hand-in-hand in their lap of honour, which made an impact on the planet as powerful as that of Siya Kolisi, Rassie Erasmus and the Springboks holding aloft the Rugby World Cup last year.
Now ambassador for the Sanlam Cape Town Marathon, Van Zyl has chosen Sunday – the day of the 2020 Sanlam Virtual Cape Town Marathon – to re-connect with some of her friends and rivals from the 80s and 90s, inviting them to join her in running the Cape Town Marathon Peace 10km.
Many replied positively, including three times Boston Marathon winner, Uta Pippig of Germany; world record holder over 5 000m, 10 000m and the marathon, Norwegian Ingrid Kristiansen; former world marathon record holder and multiple world cross country and big city marathon champion, Paula Radcliffe of England; five times London Marathon champion and World 10 000m gold medallist, Liz McColgan; former world record holder for 10 miles and Olympic 10 000m finalist for Britain, Jill Hunter Boltz, and Van Zyl's greatest South African rivals, Zola Budd and Colleen de Reuck.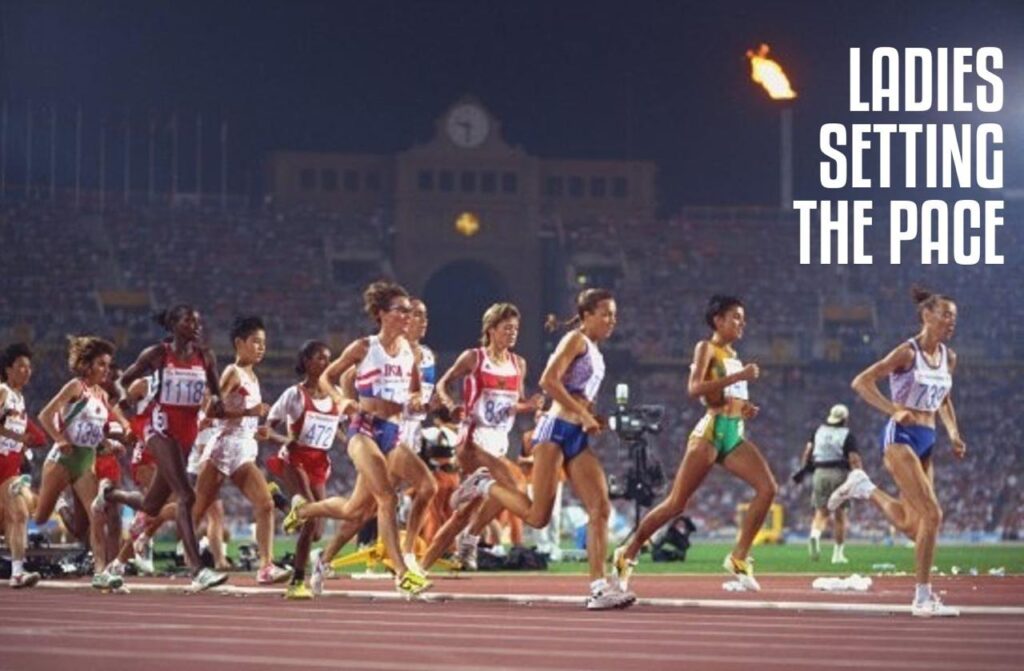 Apart from McColgan, who is currently injured, all have indicated they will be running on Sunday in different parts of the planet, in what promises to be a nostalgic 'blast from the past' of runners, true legends of the sport.
De Reuck and Budd will be running from the homes in America, Pippig and Kristiansen from Europe, Radcliffe from England and Hunter Boltz from Australia. Van Zyl will be completing her 10km on the streets of Green Point where she set a world best 15 km time of 46:57 in November 1991.
While world records and prestigious titles were synonymous with these big-name stars of the past, Sunday's 10 km outing will be strictly in the spirit of participation with several not at the top of their fitness charts.
"I certainly will be running on Sunday," said De Reuck from Boulder, Colorado. "But it will be slow as I'm just coming back from a long lay-off. I've only just started running continuously, after 3 months off running completely, then 2 months coming back slowly with a run walk programme. It's been about 22 miles per week for the last three weeks so my goal will simply be not to blow up!"
Van Zyl has good memories of her rivalry and friendship with Budd and De Reuck. "When I ran my first SA half marathon championships in Durban in 1989, Colleen was the queen of the road.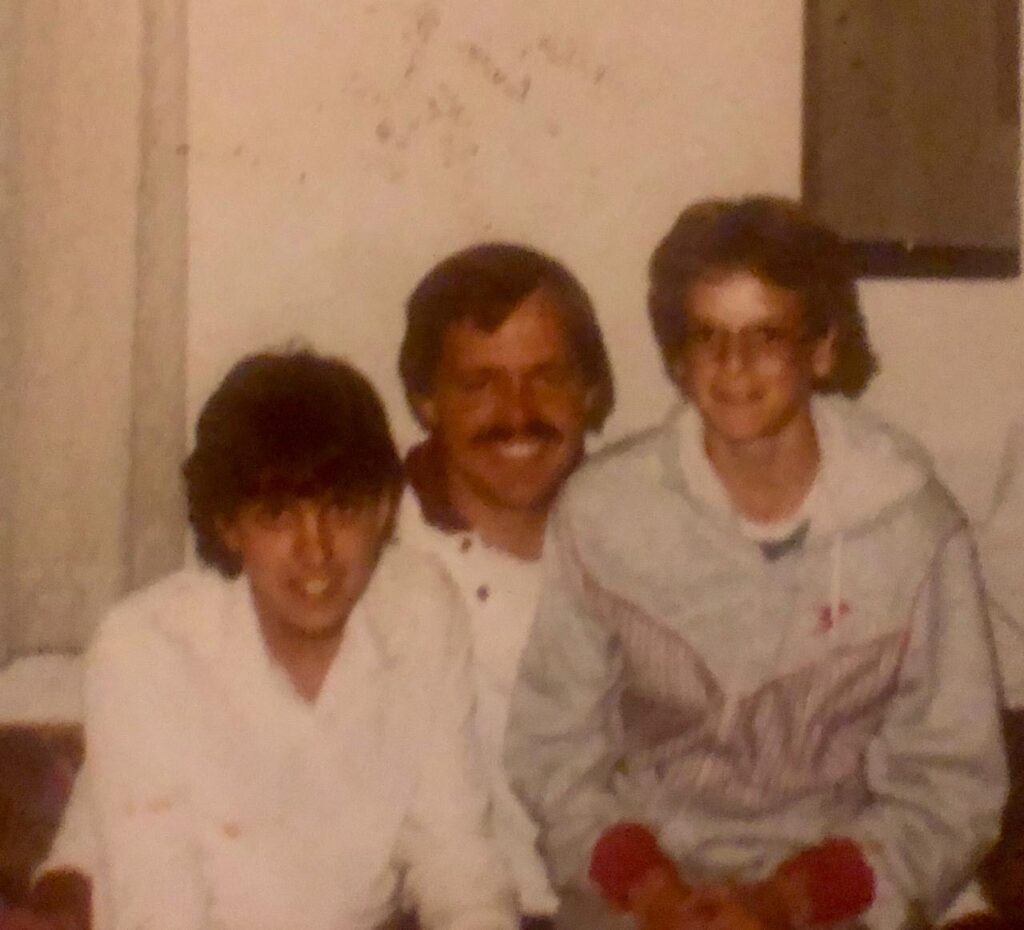 "They put up an attractive incentive for a national record at the 10km mark. Colleen won the race in 68:38 in Durban and i was second about a minute back, but I broke the SA 10 km record in the race accelerating through 10km to get that in the bag ! That was my first serious half marathon and I recall that Colleen was always gracious as a winner and when she was defeated. A special person."
" I went on a training camp once with Zola when I was in High-school. She was just such a class athlete. She beat me for so many years but it inspired me to keep improving.
"When I finally beat her the first time in 1991 on the track over 3000 m it was such a great achievement for me. We shared the pace for the first 4 laps and then raced each other. My winning time of 8:32 was the fastest time in the world then."
Apart from these legends of the sport, many other celebrities, including Mo Farah and Gerda Steyn, will be taking part in the Peace 10 km while thousands of others will be pushing aching limbs to complete the 5km, 21km and marathon in various parts of Cape Town, South African, Africa and the world.