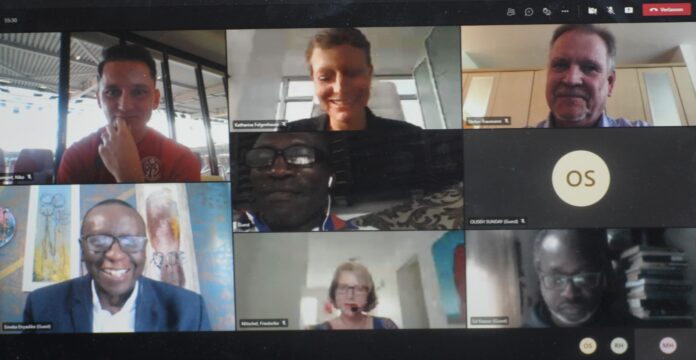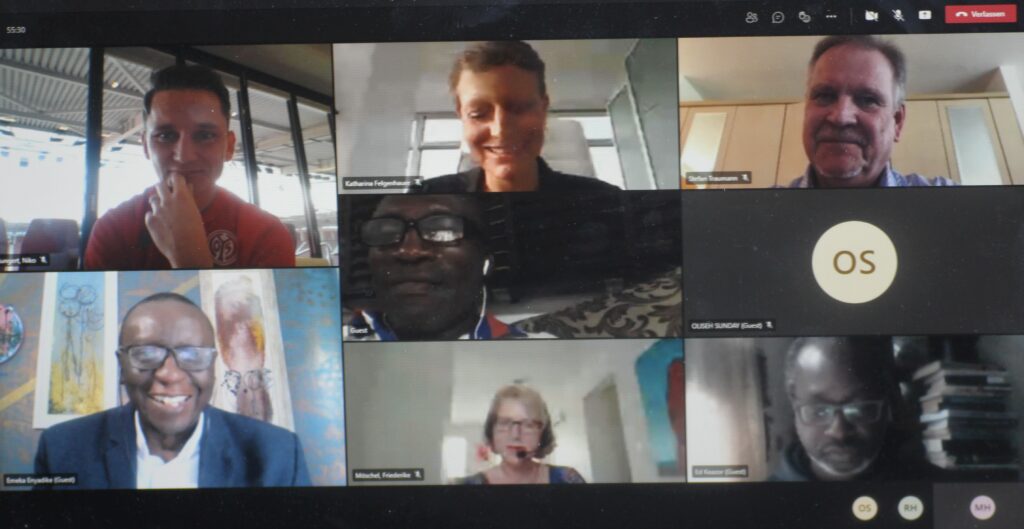 An online engagement between former Nigerian football players, a sports historian, a top African sports organiser and German sports professionals has opened up a dialogue that is creating a great deal of interest and excitement in African sporting circles.
Two weeks ago, the club of Mainz 05 hosted a top-class digital conference with participants from Germany and Nigeria to kick off a sustainable activation strategy for the continent. The club had been conducting events in Nigeria before the COVID-19 pandemic and was now able to digitally restart its activities under the motto "Let's talk about Mainz". 
In the event moderated by Schächter Sports and hosted by Emeka Enyadike (co-founder of Sports Network Africa), one of the most trusted voices in African football, several experts from politics, economy and sports exchanged ideas. Sunday Oliseh, former Bundesliga player and 1996 gold medal winner at the Olympic Games, remembered the many games he played against Mainz and spoke of "the outstanding work of the Mainz 05 Youth Academy, which is known around the globe."
Jonathan Akpoborie, another well-known former Nigeria player, was able to give insight into the structure of youth football in his home country and told his story of going from a young, unknown African talent to becoming a starting striker in multiple Bundesliga clubs. "All of who made it to the Bundesliga are role models for the young players in our nation. Initiatives such as this one from Mainz 05 are thus very valuable and helpful for the young generation," he explained.
Niko Bungert, former captain of Mainz 05, was excited to hear positive feedback from Nigerian football alumni and said he hoped that "our Mainz 05 coaches can be back in Nigeria very soon."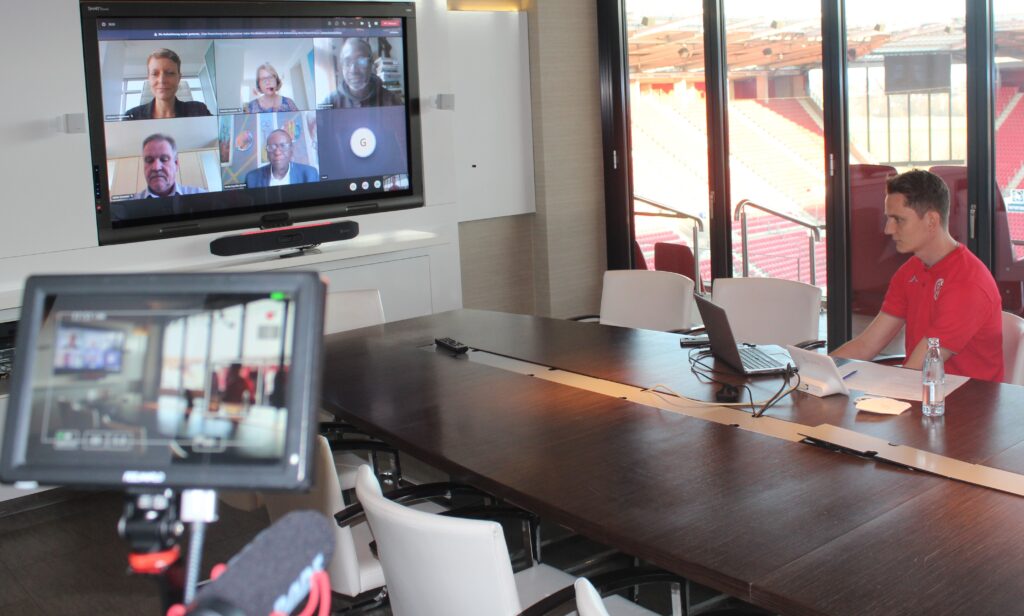 "Football builds bridges and is the ice-breaker" said Dr. Stefan Traumann, Consul General of the Federal Republic of Germany in Lagos, who was very pleased to hear about the intended activities of Mainz in Nigeria. Friederike Möschel, director at the Goethe-Institute in Lagos could not agree more: "Football is a fantastic trigger for intercultural cooperation."
In addition, Katharina Felgenhauer, Delegate at the Delegation of German Industry and Commerce in Nigeria (AHK Nigeria), reported about her experiences and insights regarding the economic cooperation between Germany and Nigeria and the respective effects of COVID-19. Everyone was also very excited about the participation of famous Nigerian historian and author Ed Emeka Keazor, who reminisced about some of the historic moments of Nigerian football.
"Soon from now, more digital formats of the 05er Football School as well as online trainings for Nigerian players and coaches will be available and we can't wait to be back on site soon!"
Organisers are looking forward to a re-start as soon as Nigeria emerges from the coronavirus pandemic.
©SPNAfrica News
www.spnafricanews.com