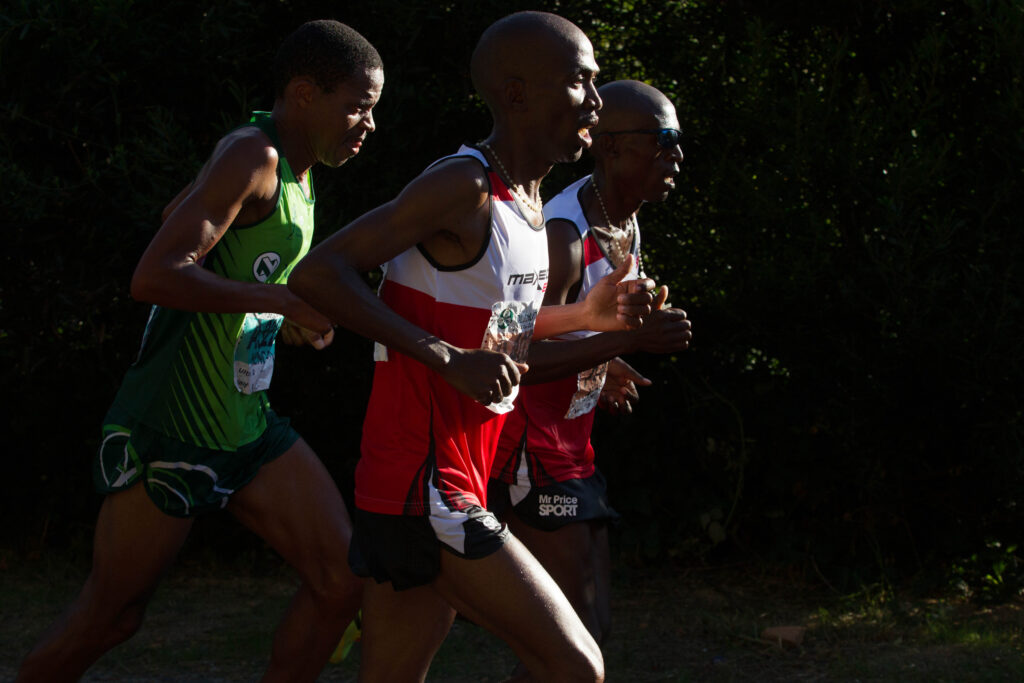 The German city of Hamburg takes centre stage in world distance running in April, with many of Africa's – and the world's – leading marathoners, expected to toe the line of the NN Mission Marathon.
World record-holder, Eliud Kipchoge, will electrify the field while three South African elite marathon runners are all set to join the action, on April 11.
With mass-participation city marathons still side-lined due to the COVID pandemic, the elite field-only Hamburg race offers leading athletes a competitive opportunity to set personal best times, earn good prize money and fine-tune their race preparation for the Tokyo Olympics in August.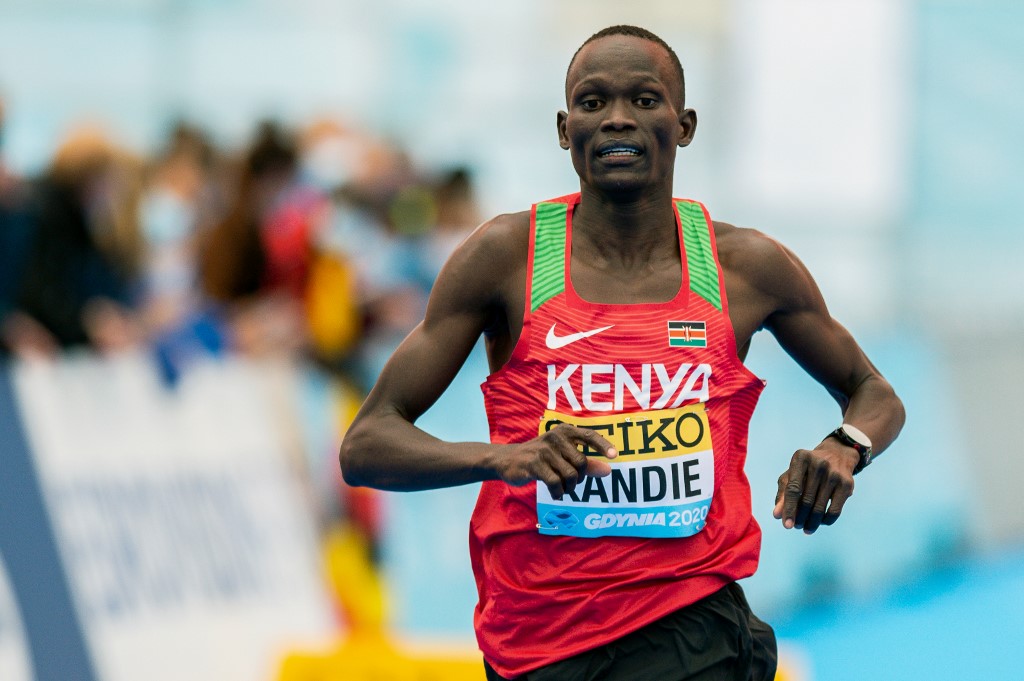 Dubbed "the fastest way to Tokyo", the event has been planned and coordinated by the Dutch-based "NN Running Team" – a professional club under the leadership of well-known distance running personality, Jos Hermans. The club boasts many of the biggest names in the sport. Kipchoge, his Kenyan compatriot and former half marathon world record holder Geoffrey Kamworwor are members, as are top Ethiopian Kenenisa Bekele and many other male and female world-beaters from the eastern highlands of Africa.
Strictly speaking, the race's sobriquet should read "the fastest way to Sapporo", with the decision having been made to locate the Olympic marathon events at the popular tourist destination 800 km north of the capital city – a more favourable climate for distance running.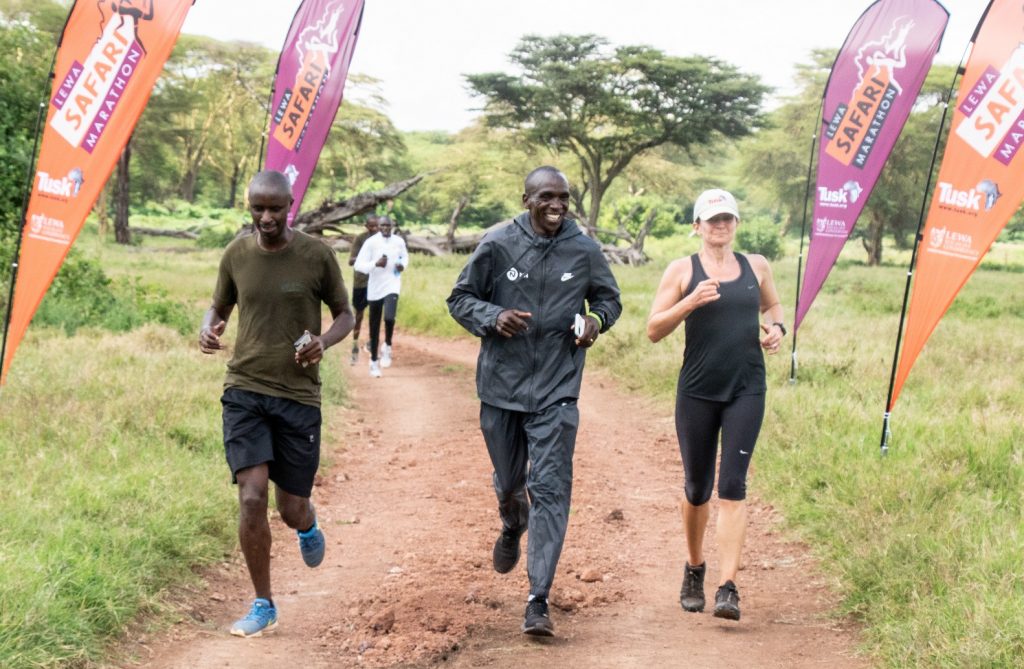 The Hamburg race was announced less than a month ago, but it has already piqued the interest of many of the world's leading marathoners, starved of competition, including the three South Africans. Johannesburg-based Lesiba Precious Mashele, a member of the NN Running club, and two of the country's top women athletes, Gerda Steyn and Irvette van Zyl, have all been confirmed as starters for the event.
The trio will be looking to make the most of a gilt-edged opportunity to compete with the world's best, deliver performances to earn a top ten position, potentially bag a national record and build confidence ahead of Japan.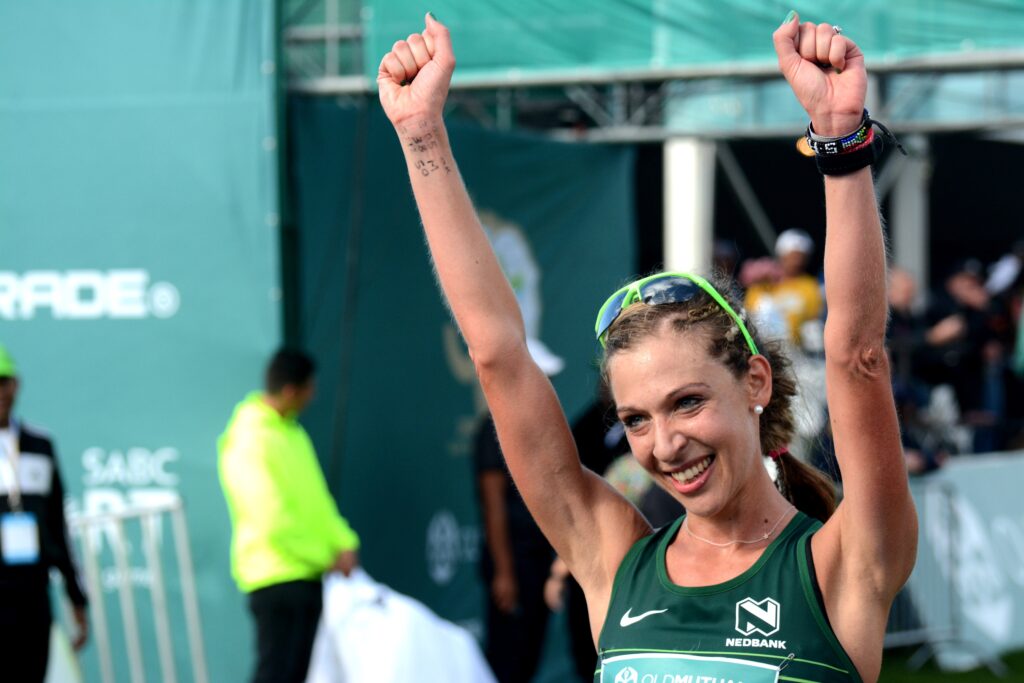 Steyn is unquestionably the best women marathoner in South Africa since the heady days of Elana Meyer, Colleen de Reuck and Frith van der Merwe and she has already been included in Athletics South Africa's "Preparation Squad" for Tokyo. De Reuck's 2 hr 26 min 35 sec national record, set in Berlin in 1996, hung by a thread last October at the London Marathon, when only stormy weather and 16 seconds stood between Steyn and the national mark.
Steyn admits the record is in her line of sight. "That is certainly a target after I ran within 16 seconds off the record in London! This time I will be aiming for better than in London – the weather alone would have made a huge difference. But it's not just the record I'm going for.
"My aim is to get a marathon time in low 2:20's – that's an ongoing process but I believe 100% that I'm capable of it," Steyn admitted this week. "My aim at Hamburg will be to get as close as possible and somewhere along this path the record will go. So I'm grateful for the opportunity, once again.
"I've never been to Hamburg before, so I'm excited to make my first trip there. I've only been to Germany once – and that was for just 24 hours with (husband) Duncan – so it's a new box to tick! We're all hoping for a good day – cold and clear and not too windy. And I'm hoping for an easy journey in terms of travel and restrictions.
"The biggest item on my 2021 list is the Tokyo Olympics with the marathon taking place in Sapporo. That's getting closer now and Hamburg will be an important part of my preparation (for the Olympic marathon). For me personally, I'm so excited as the Olympics will be the first chance I've had to represent South Africa – and on the biggest stage of all!"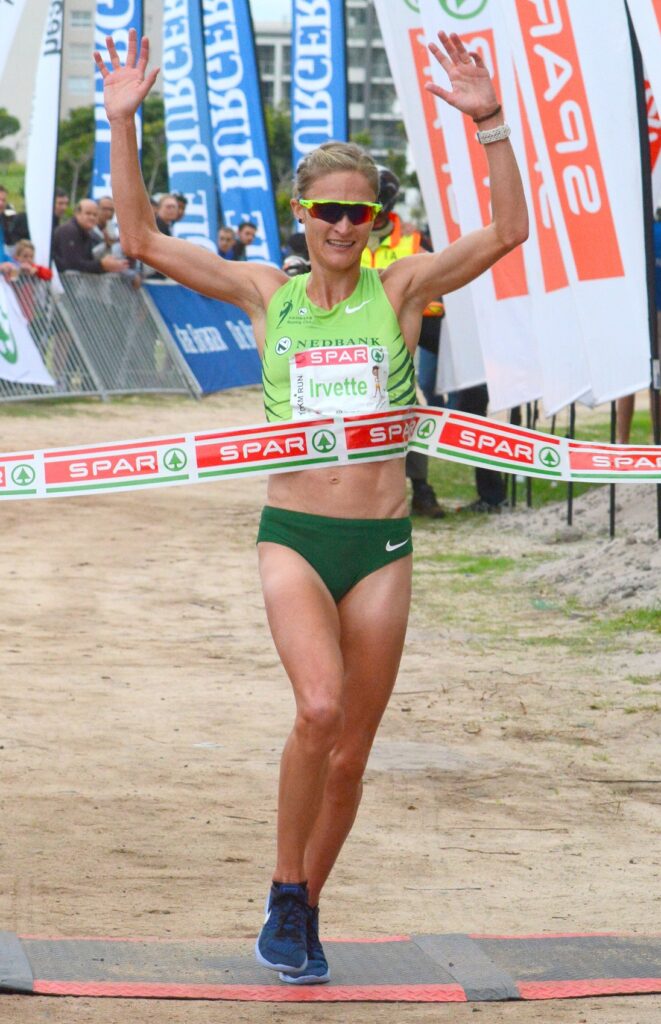 Unlike Steyn, Pretoria-based Van Zyl is a seasoned veteran in international competition, having represented South Africa on several occasions in cross country (at junior level) and on the road at the World Half Marathon Championships and at the London Olympics, where she was unable to complete the marathon. Undoubtedly one of the most talented distance athletes in the country, she has struggled with injuries at inopportune times, while more recently her focus has been on nurturing her two sons, in conjunction with Olympic hurdler husband, LJ Van Zyl.
She opted to undergo a knee operation in May last year to extend her running career – at 33 she is at her marathon peak – but COVID restrictions left her without competition to look forward to. "It's good to be back racing again, although it is on the track and not my favourite discipline," admitted Van Zyl. "But I'm really excited about Hamburg and to race a marathon again after this long time.
"Running through COVID months has been a struggle and having the kids at home for that long period had us all out of routine. But it was nice having extra time with them and seeing how they entertained themselves every day, using ideas that LJ and I came up with to not keep them bored.
"But after the knee op you can imagine the relief I felt to be able to run again and train to a level where I can feel fit and strong. Thanks to our club manager Nick (Bester), who kept me positive during my comeback.
"I started running again in November and have built up gradually, but haven't yet raced on the road. It doesn't look like there will be an opportunity before Hamburg, but I will run a few 5000m races at track meetings and possibly a 1500m."
Van Zyl is uncertain about her chances of being selected for the Olympics, although a sub-2 hr 30 min marathon, and a significant improvement on her 2:31:26 best set in London in 2013, is certainly within her compass, given her half marathon best of 71 minutes.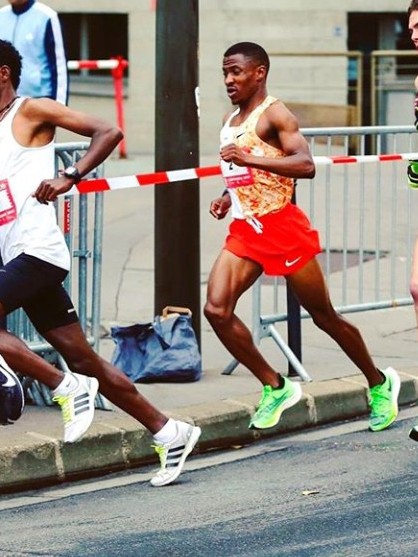 Talented Johannesburg-based athlete, Lesiba Precious Mashele, is a member of NN Running team and, travel restrictions permitting, will make his marathon debut in Hamburg. With a world-class half-marathon best of 1:00:40, set at the world championship in Poland last year, and an impressive 28:33 10km race record achieved in the middle of successive victories in the Cape Town Peace 10km between 2016 and 2018, the Hendrick Ramaala-trained Mashele could set a poser for the Olympic selectors should he live up to his potential in Germany.
Story by Stephen Granger
©SPNAfrica News
www.spnafricanews.com