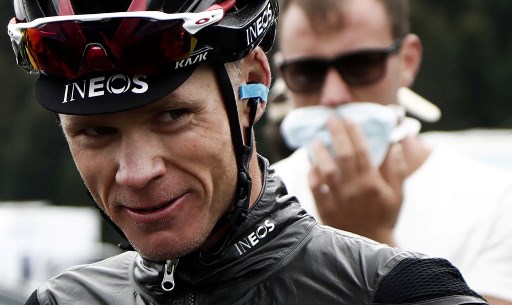 It must feel like an eternity to Chris Froome since he first signed on as a young hopeful with Team Sky and went on to what a young kid growing up in Kenya would never have thought possible – winning not one but four editions of the world' greatest cycling race.
So it's hardly unexpected that he would speak about his departure from the team in emotional terms. Which is what he did when he brought down the curtain on his Team Sky/Ineos career on Sunday (November 8), describing it as "a love story which lasted 11 years". The 35-year-old captured the Tour de France four times with the outfit as well as the Vuelta a Espana twice and a single Giro d'Italia. Next year, he will compete for Israel Start-Up Nation.
"It's a love story which lasted 11 years," Froome said at the end of the 2020 Vuelta.
"It was a very emotional day, my last with the team. I had this on my mind and a lot of memories came back to me."
The Kenya-born British rider won the Tour de France in 2013, 2015, 2016 and 2017. He was Giro winner in 2018 and Vuelta champion in 2011 and 2017. Froome was presented with an OBE by the Duke of Cambridge at Buckingham Palace in 2016.
A crash in 2019 during the Dauphine left him struggling for form and he has battled to regain his former winning ways. A statement from the Ineos team at the time said "Chris Froome sustained multiple serious injuries during a recon of stage four of the Critérium du Dauphiné. He crashed towards the end of his route recon in Auvergne-Rhone-Alpes, sustaining injuries including a fractured right femur, a fractured elbow and fractured ribs."
Despite the crash, Froome returned to racing and has been competitive in several events since his return.
SPNAfricaNews/ AFP