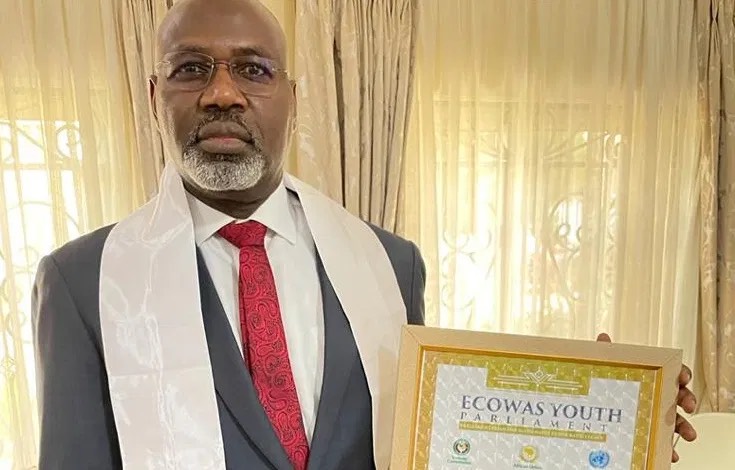 The President of the Nigeria Basketball Federation, Engr Musa Kida has been appointed as the Honorary Patron of the Economic Community of West African States (ECOWAS) Youth Parliament.
In a letter signed by EYP Speaker, Dr. Fadinad Dambabe the appointment is in recognition of his exemplary leadership and achievements in the private and public sector.
Kida who recently retired from Total E&P Nigeria as the Deputy Managing Director after years of meritorious service has also distinguished himself in the public service as President of the NBBF.
The NBBF Boss who is currently spearheading a revolution in Nigerian basketball in the last 3 years was described as a role model, icon, pillar of support, pacesetter and pathfinder.
In his reaction, Kida said it was an honor that youth from 15 countries will deem him worthy of such recognition.
"I will never take this for granted. This means a lot to me and I want to appreciate everybody who made this possible".
"This has gone to show that hardwork and diligence will never go unnoticed. I solemnly promise to continue contributing my quota to the development of our great nation while offering my services to the body", he noted.
With this appointment, he joined the exclusive list of distinguished Nigerians which until recently had only the Deputy Governor of Sokoto State, Hon. Manir Muhammad Dan-Iya.