It was mission accomplished for South African Olympian, Elroy Galant, who won the Retail Capital Langa Marathon Challenge at a canter in 2 hrs 11 min 22 sec on the Killarney race circuit in Cape Town on Sunday (May 30, 2021), but the real story was the joy on the face of Maseru-based Neheng Khatala as she crossed the finish line in 2 hr 28 min 06 sec to bag a last-minute ticket to Tokyo.
Khatala sliced over five minutes off her 2:33:41 previous best marathon time set at the Cape Town Marathon in 2018, to finish 1 min 24 sec inside the Olympic qualifying time with every hope of joining husband Khoarahlane Joseph Seutloali on Lesotho's team for the Olympics.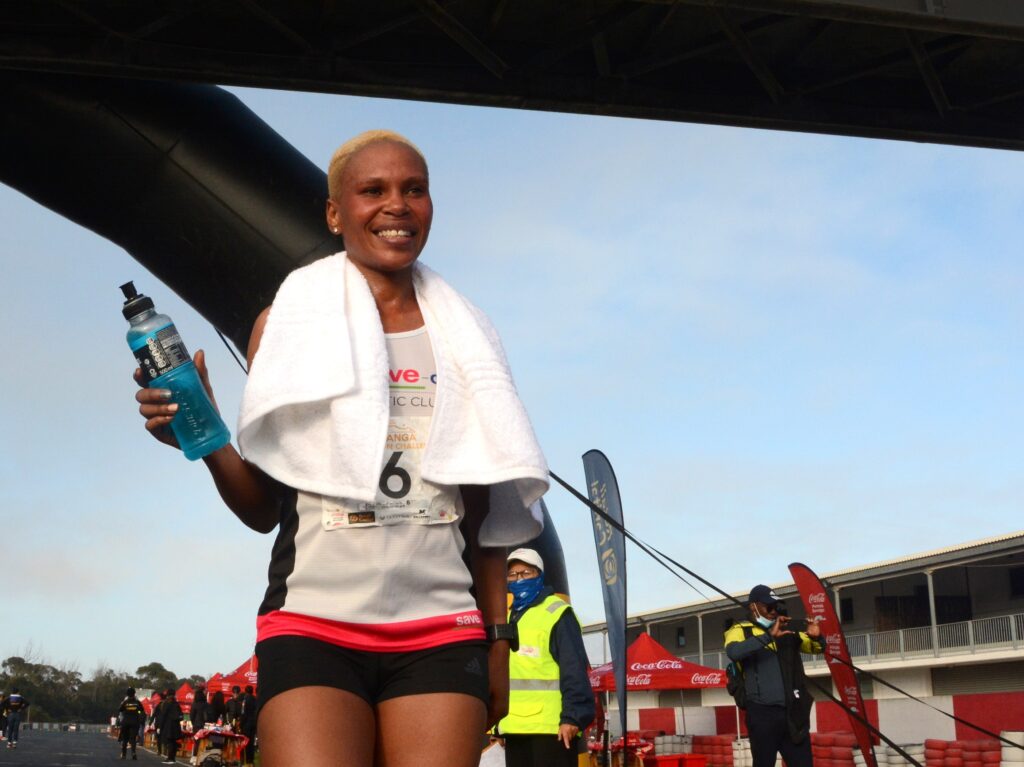 Seutloali had already qualified for the Olympics, courtesy of his 2:11:04 fifth-placed finish in the 2019 Cape Town Marathon and ran the Killarney circuit as pacer for the men's elite, stopping as planned after 35km to save his legs for Japan, his job well-done. He was pleased with his day's work, but over the moon at the prospect of his wife joining him in the Olympic Village in less than two months.
"This is what we were hoping for, but did not really dare to expect," said Seutloali. "I was able to cheer on Neheng for her last kilometres after I dropped out at 35km and I could see she was running strongly. We have never been to Asia and now it will be great to be able to travel together."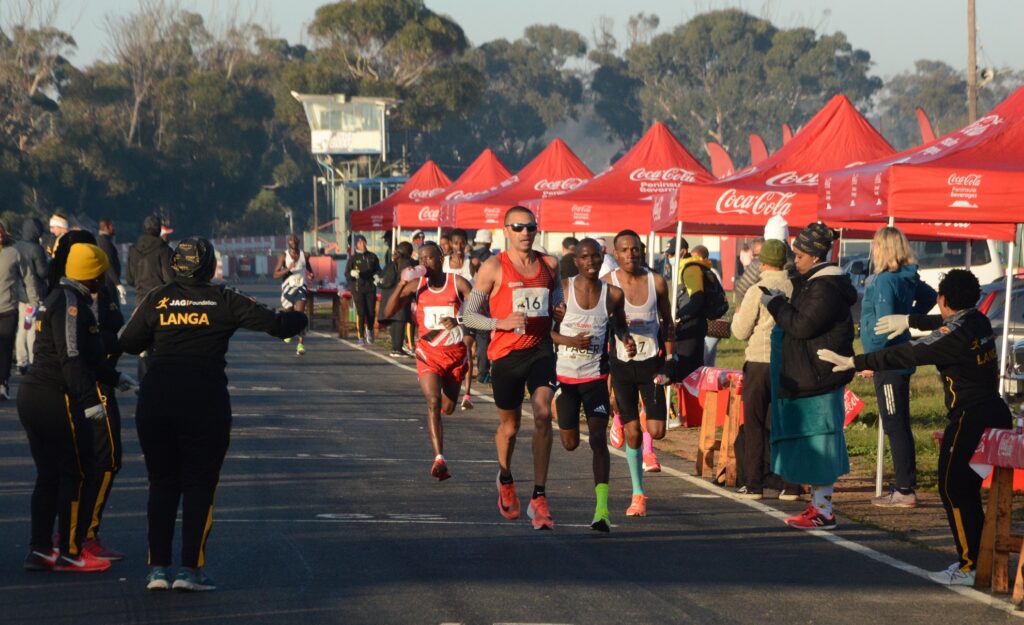 A small field of thirty athletes from sub-Saharan Africa took advantage of perfectly calm autumn conditions and a super-fast course to run personal best marathon times, enjoy ideal pre-Olympic race-training opportunities or simply to be part of an inaugural event which will surely be repeated, given the outstanding success of the morning's work.
But not everyone experienced marathon magic in Cape Town. Spare a thought for Lesotho's marathon record-holder and 2015 Two Oceans Champion, Motlokoa Nkhabutlane. At 36 years he remains close to the peak of his career, following his 2:09:47 at Paris in 2017 and 2:10:42 in Rome a year later, where he placed fourth. And he was focused on dipping below the Olympic men's qualifier of 2:11:30.
He was on track to achieve his goal on Sunday morning, but painful hamstring cramps, which set in from 32km, slowed his pace in the latter stages and he missed the mark by an agonising two seconds, finishing second to Galant in 2:11:32, exactly 30 seconds up on compatriot and third-placed finisher, Tsepo Tamashamole.
"I'm happy to have run my fastest marathon in three years, but disappointed to miss out on the qualification time," said Nkhabutlane. "I love racing in Cape Town and I've won the Cape Town and Two Oceans Marathons, but cramps stopped me today."
The biggest cheer of the day came from the immaculately turned-out Retail Capital Langa Club members, who gathered en masse at the finish to applaud their club-mate, Zimbabwean Fortunate Chidzivo, into second place behind Khatala, in her brave but unsuccessful attempt to grab a last-minute Olympic ticket from the land of her birth. Chidzivo none-the-less ran a five-minute marathon PB, clocking 2:35:19.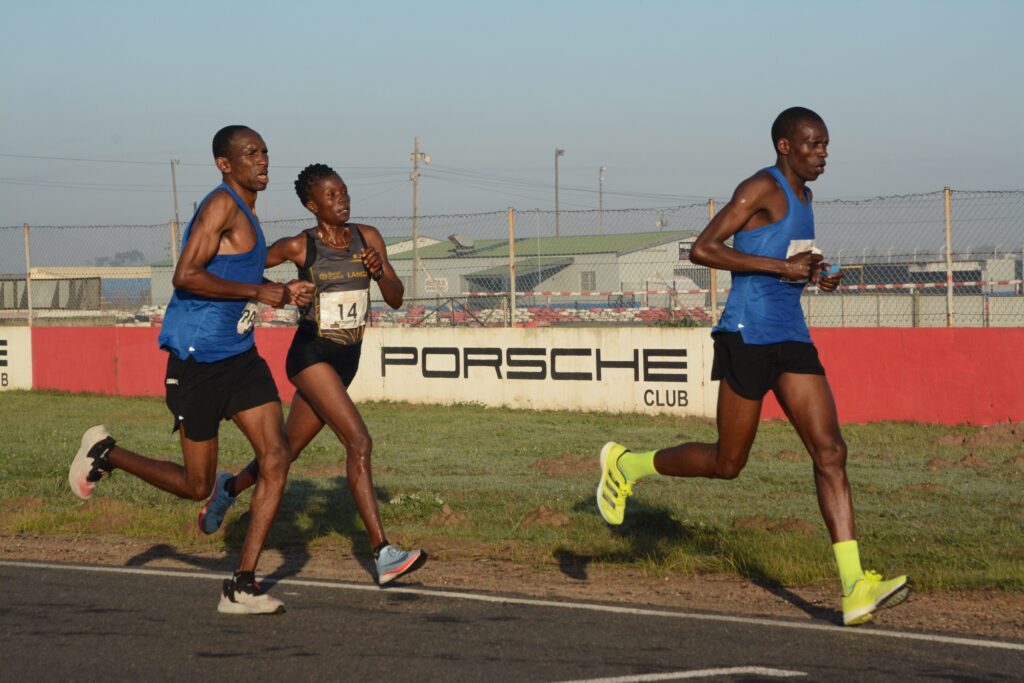 Following last week's successful attempt on the world 50km road record in Gqeberha, the Killarney race proved a further triumph for distance running in South Africa and its neighbours. Many of the country's top distance-running coaches, including Hendrick Ramaala, Lindsay Parry, Andrew Booyens, Ernie Gruhn and Chris Bruwer, worked together before and during the race to ensure optimal results for all the athletes.
And Cape Town basked in the spotlight of distance running success, with many of the race competitors listing "Cape Town Marathon" against their best marathon times and several having come through the ranks of or benefitted from the Stellenbosch-based distance-running academy, Endurocad. One such athlete was Galant, named in the South African Olympic team, who was effusive in his praise for the race.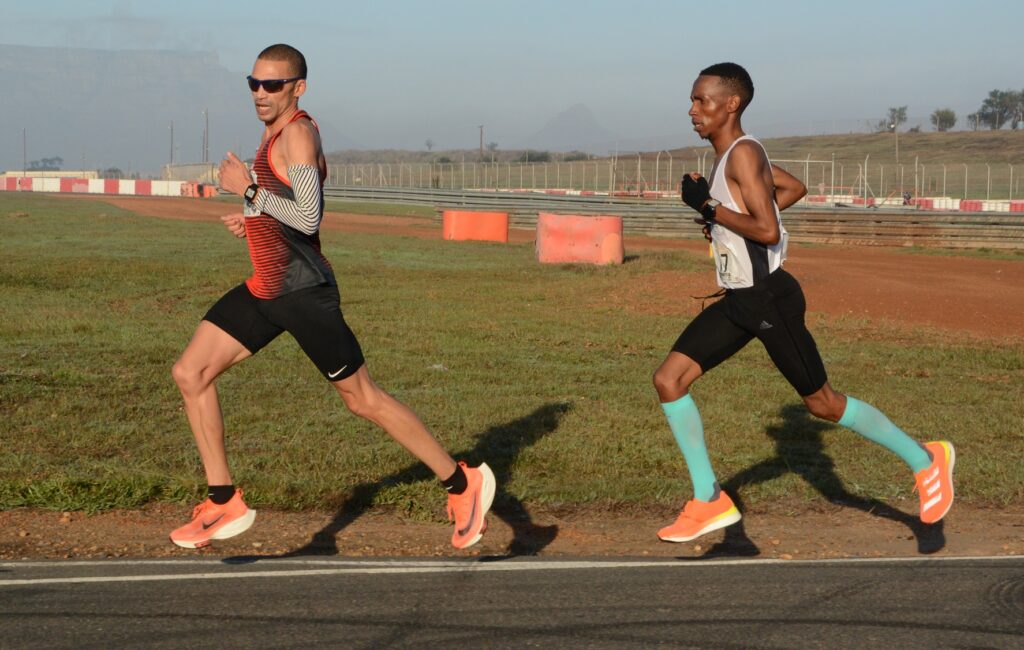 "I've planned to run this race for about four months," said Galant. "I needed a good marathon training run before the Olympics so I decided to run the full distance without fully depleting myself.
"It's also only my third marathon and I wanted to check a number of things in my preparation. In particular, I wanted to see how far I could go before my legs gave up on me – like they did when I ran my marathon PB of 2:10:31 in Cape Town in 2019. There I ran the last 10km on mental determination – I had nothing left in my legs.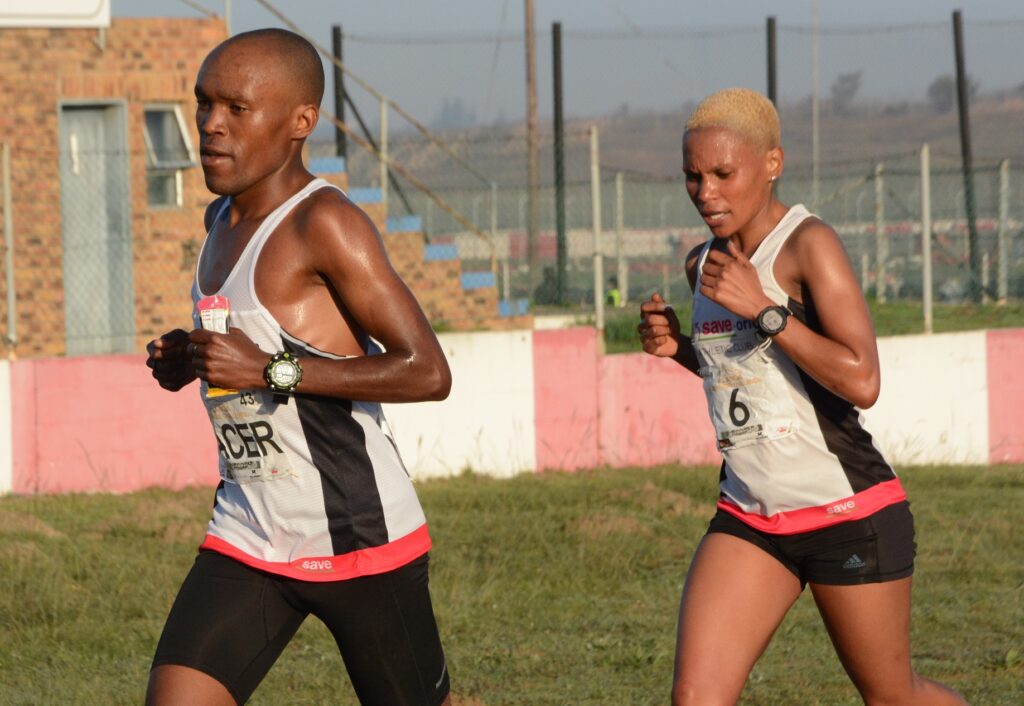 "Today though was quite different. I've adapted my training, doing less intensive speedwork and more aerobic-building training and that has worked for me. Today my legs felt good to the finish without running much slower. And I was also helping others, so I slowed a few times, and engaged with the other athletes. So, all in all, this has really helped me to prepare for Japan.
"This is the only marathon in South Africa to have made use of a race track, like the one where Eliud Kipchoge raced in his first attempt to run a sub-2 hour marathon," Galant continued. "The lap distance of just over 3 km was perfect today and I feel it is the way to go with elite marathon races in future. Hopefully, we will be able to race here every year – it's probably the fastest course in the country."
With four countries represented among the top seven finishers overall and four in the top four in the women's competition, the race was a celebration of African talent and diversity. Zimbabwean Munyaradzi Jari ran a 90 second personal best in placing fourth in 2:12:27 and was closely followed by two South Africans whose top performances for 5th and 6th elevated them to world-class.
University of Johannesburg graduate and former steeplechaser, Tumelo Motlagale, improved his marathon time by fully four minutes in clocking 2:12:40, while former Endurocad athlete, Philani Buthelezi, went one better, clocking 2:13:15 for an improvement of almost five minutes.
Story by Stephen Granger
RESULTS

©SPNAfrica News
www.spnafricanews.com