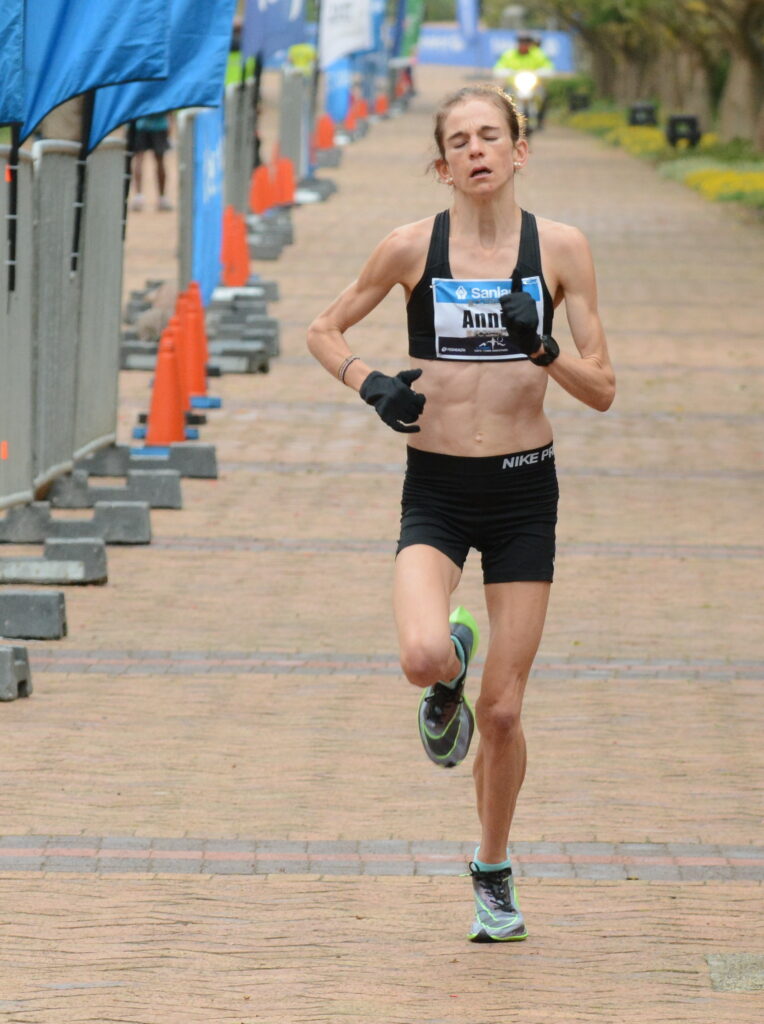 Edward Mothibi and Annie Bothma took gold as the overall 2020 Sanlam Virtual Cape Town Marathon winners, in an event that saw many of South Africa's leading marathoners engaged in intense battles in three cities on Sunday (October 18).
Forty-three elite athletes took part in the unique challenge in Cape Town, Pretoria and Potchefstroom, with the athletes running together in time, if not in place, united by a broadcast signal from the South African Broadcasting Corporation (SABC) that seamlessly delivered to South African viewers and provided SPNAfrica.com with a live-stream seen across Africa and around the world.
Last year's Comrades Marathon champion, Mothibi, won the Potchefstroom race in 2:16:48, while Bothma improved her personal best by a full eight minutes, clocking an impressive 2:33:35.
In a made-for-television drama, the leaders of the respective races in the three cities, Mothibi in Potchefstroom, Bongmusa Mthembu in Cape Town and Philemon Mathiba in Pretoria, were running 'virtually' stride for stride in the final lap, with just 91 seconds separating the three individual winners as they each broke the finish-tape to clinch leg victories.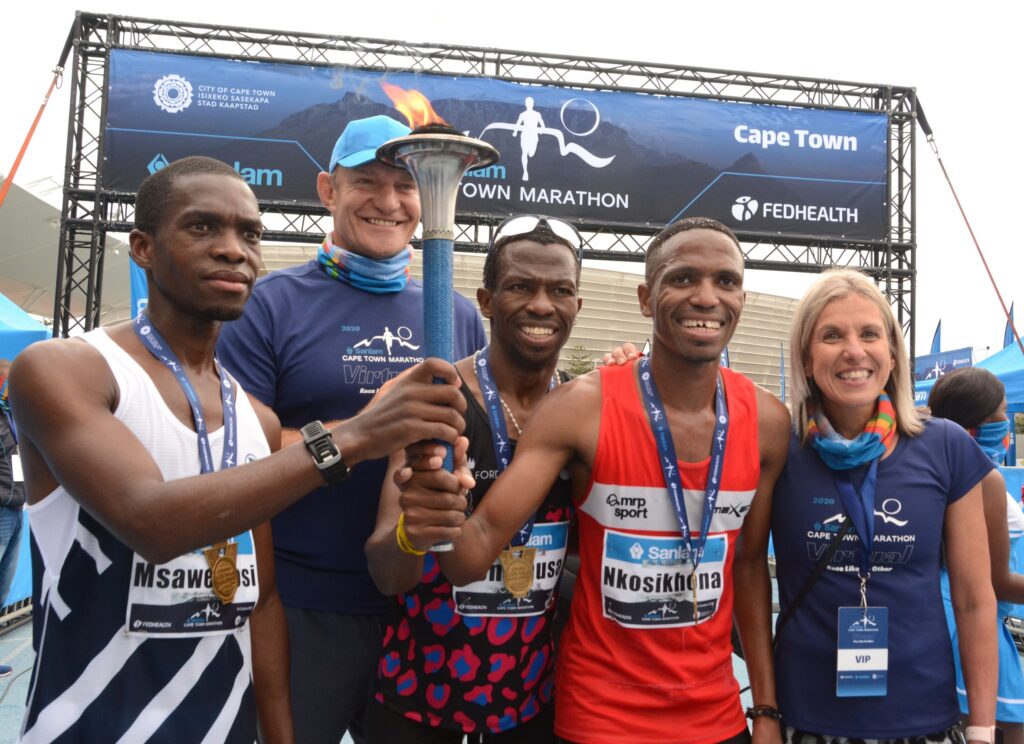 To level the playing fields between those athletes running at altitude and those at sea-level, a handicap time was applied to those running in Pretoria and Potchefstroom, leaving Mothibi a clear winner in a corrected time of 2:13:12, 1 min 37 sec ahead of Pretoria winner, Mathiba and 4:20 up on Cape Town winner, Mthembu, who was nonethless delighted with a personal best time of 2:17:32.
Another former Comrades champion, Ann Ashworth, placed second to Bothma in a corrected time of 2:41:51, with runner up in Cape Town, KZN athlete, Nontokozo Mkhize, third.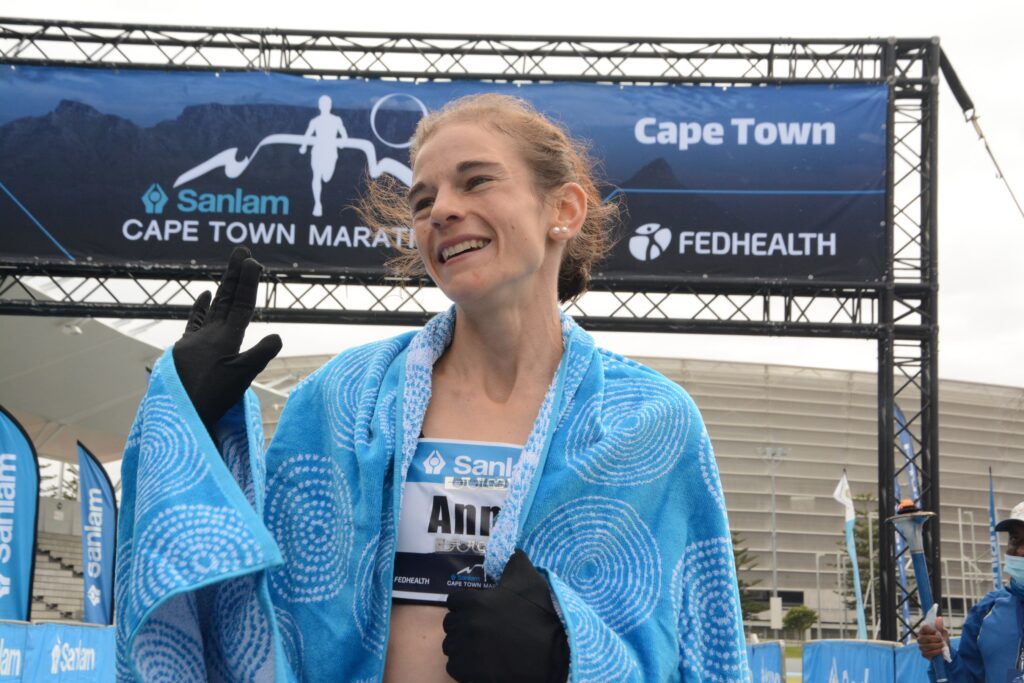 RESULTS
Sanlam Cape Town Marathon Best Overall Performance (times corrected for altitude)
Men
1 Edward Mothibi (Nedbank) 2:13:12 ( Potch); 2 Philemon Mathiba (Nedbank) 2:14:49 ( Pta); 3 Philani Buthelezi (M&R) 2:17:26 (Pta); 4 Bongmusa Mthembu (Arthur Ford) 2:17:32 (Cape Town); 5 Jeremia Moshwetsi ( Impala) 2:17:32 (Potch)
Women
1 Annie Bothma (Nike) 2:33:35 ( CT); 2 Ann Ashworth (Massmart) 2:41:51 (Potch) ; 3 Nontokozo Mkhize ( Arthur Ford) 2:46:42 ( CT); 4 Charne Bosman (M&R) 2:51:41; 5 Lebo Phalula ( Boxer) 2:52:37 (Potch)