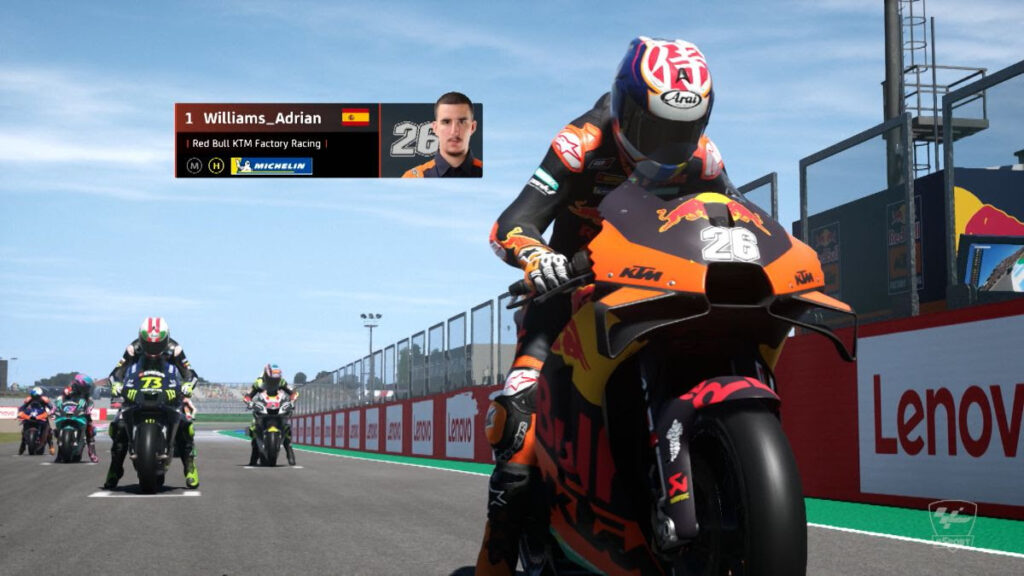 MotoGP on Friday (February 19) announced that it was releasing a new version of its popular e-game, developed for the franchise by Milestone and Dorna Sports.
"Milestone and Dorna Sports are proud to announce MotoGP™21, the new chapter of the official MotoGP™ videogame," the release said.
"Featuring the 2021 Official Season and enriched by the power of next generation consoles, MotoGP™21 is set to launch on the 22nd of April on PlayStation 4, PlayStation 5, Xbox One, Xbox Series X|S, Nintendo Switch, PC, Steam and Epic Games Store."
According to the release, MotoGP™21 is a considerable advance on its 2020 version, which drew huge numbers of players from across the globe, all competing for the crown in a sport that saw top riders from the regular league attend top events.
"MotoGP™21 is bigger and better than ever, with a host of new features including a brand-new progressive and strategic Managerial Career mode, the smartest and most advanced Neural AI yet, and gameplay improvements to give players an even more immersive and exciting experience," the release read.
"The new edition of Managerial Career makes some new features available both on and off track. Building the best team possible and customising the bike are keys to success. The Personal Manager leads the staff, helping riders look for new contracts, and the Chief Engineer works towards increased Research Points, earned weekly or during Free Practice sessions. The Data Analyst, meanwhile, is in charge of finding the perfect balance for each development area to progress, creating the deepest and most complete career experience ever. And what about starting from the bottom with a Junior Team?
Hiring the right people is always fundamental to success, starting from the Team Manager, who looks for new sponsorship and riders, all the way up to the Technical Director who manages the R&D department for junior bikes. And don't forget to hire a rider; a talented young star to lead the team to the top of the ladder.
The bike is a key protagonist, however, and in MotoGP™21 customisation moves another step closer to reality. Assign your staff members to any of the bike development branches and invest your R&D Points to improve Engine Power, Aerodynamics, Frame and the most important Electronic features, such as Traction Control, Braking, Anti Wheelie and Power Mapping. And of course, even the look of the bike is important, so MotoGP™21 once again features an editor divided into five main categories: Helmet, Livery, Suit, Stickers and Racing Number."
The 2020 MotoGP™ eSport Championship saw a thrilling season culminate with the crowning of a new champion in the form of has Williams_Adrian, who held his nerve in a dramatic and emotional fight that went all the way to the final race.