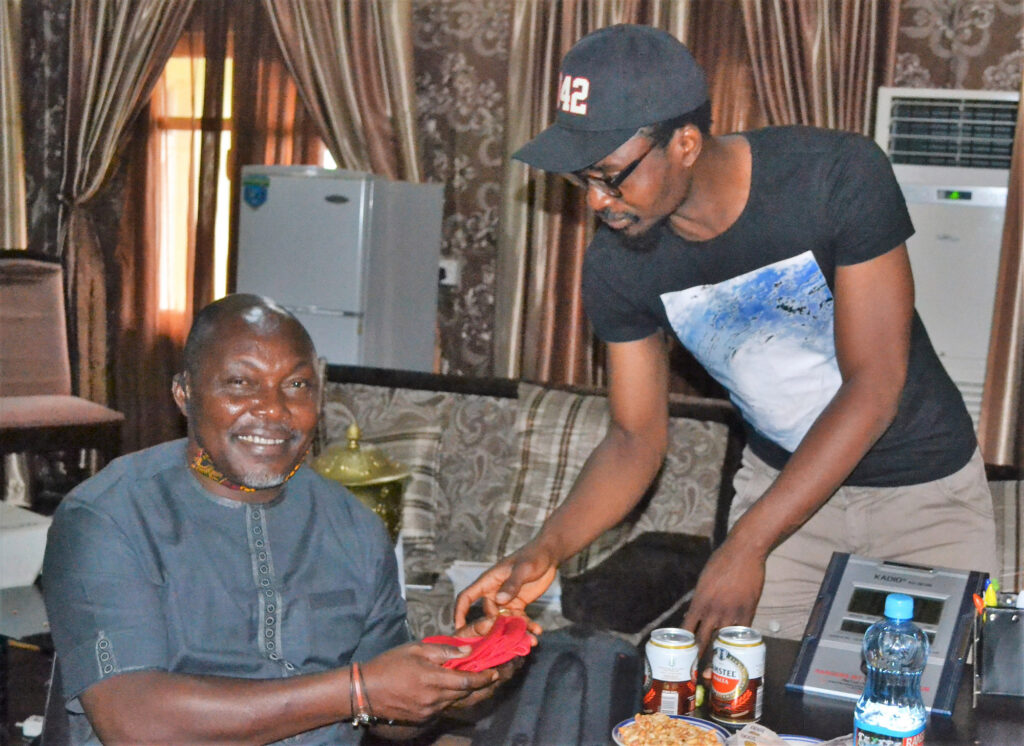 Management of Rangers International F.C and the Enugu state Football Association have assured followers of the game in the state and around the world that there would be proper collaboration between both bodies to take Rangers to a higher level.
This assurance was made during an interactive session on Tuesday (September 15), when the executive led by its chairman, Tony Ugwu, paid a courtesy call on the management of the club.
Prince Davidson Owumi, G.M/CEO of Rangers, while welcoming the group, congratulated the chairman for his appointment following the exit of former E.F.A boss, the late Chidi Ofo Okenwa. Owumi promised that management would work with the new regime with renewed vigor.
"We are very pleased and honored with this visit. It is very symbolic as we are the very first son of the association and will continue to play our part in the development of the game in the state. Let me also, on behalf of staff and management, condole the Enugu football Association on the death and burial of the former chairman, Hon. Okenwa Chidi Ofo, who was like a father-figure and congratulated the association for the smooth transition of power to Barrister Tony Ugwu. We shall continue to collaborate with the association in all its programs geared towards the upliftment of the game,"
Earlier in his presentation, Ugwu said that the team came to familiarize with the management and board of the club as well as show appreciation for all that the club did during the burial of the former club boss while also calling for collaboration between both parties to take Enugu state football to the next level.
"We are here to thank the management and board of Rangers International F.C for all you did during our period of pains when we committed our former boss, Late Ofo Okenwa, to mother-earth. We appreciate your kind gestures. We also want to appreciate the management for its ingenuity in keeping the club afloat despite visible challenges. Also, we want to assure of our support and wish to collaborate with you in all you do to enhance the game of football in the state," said the sports-loving former local government boss.