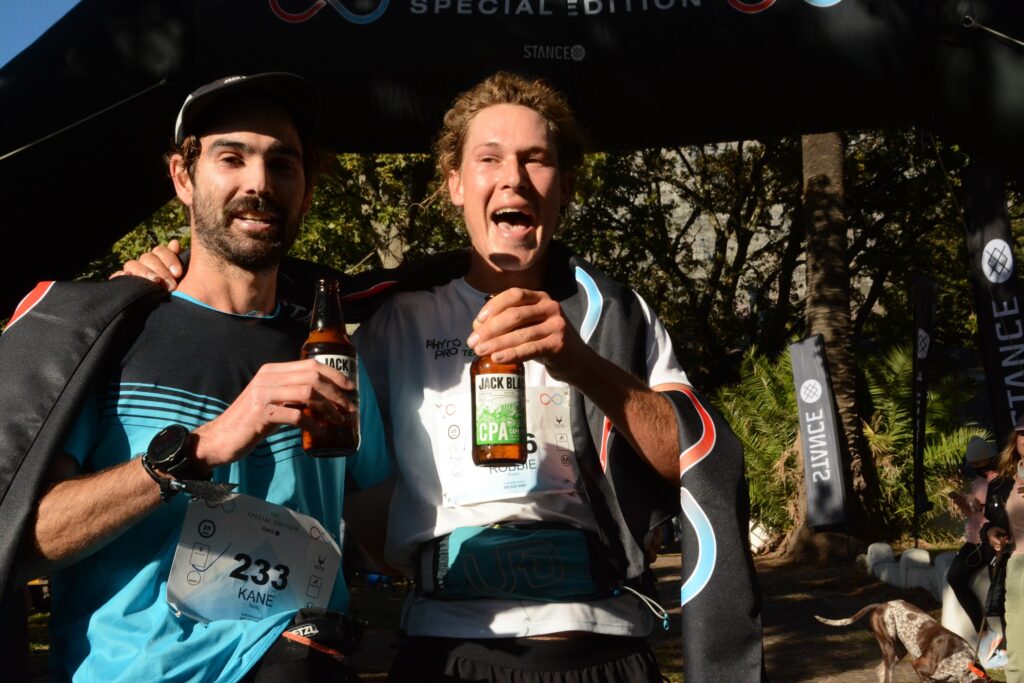 Kane Reilly held off a fierce challenge from Robbie Rorich to win an exciting Special Edition 25km Trail Race, run in perfect conditions on Devil's Peak and Table Mountain on Saturday morning (May 22), while Bianca Tarboton was in a class of her own in winning the women's race over the distance.
The race took place on a double-looped course with athletes having the choice of competing on the "Atlantic" or "Devils" Loop in the 25km. The elite athletes, however, were assigned the more challenging "Devil's Loop", which featured a double ascent of the Devil's Peak Saddle.
Kyle Bucklow narrowly held off a game challenge from David Long as both battled with leg cramps in a close finish to the 50km, with Eastern Cape athlete Mvuysisi Gcogco third, after leading through half way. Bucklow and Long opted to tackle the more taxing Devil's Loop on fresh legs, while Gcogco opted to first head out along the Pipe Track and up Corridor Ravine on the Atlantic Loop.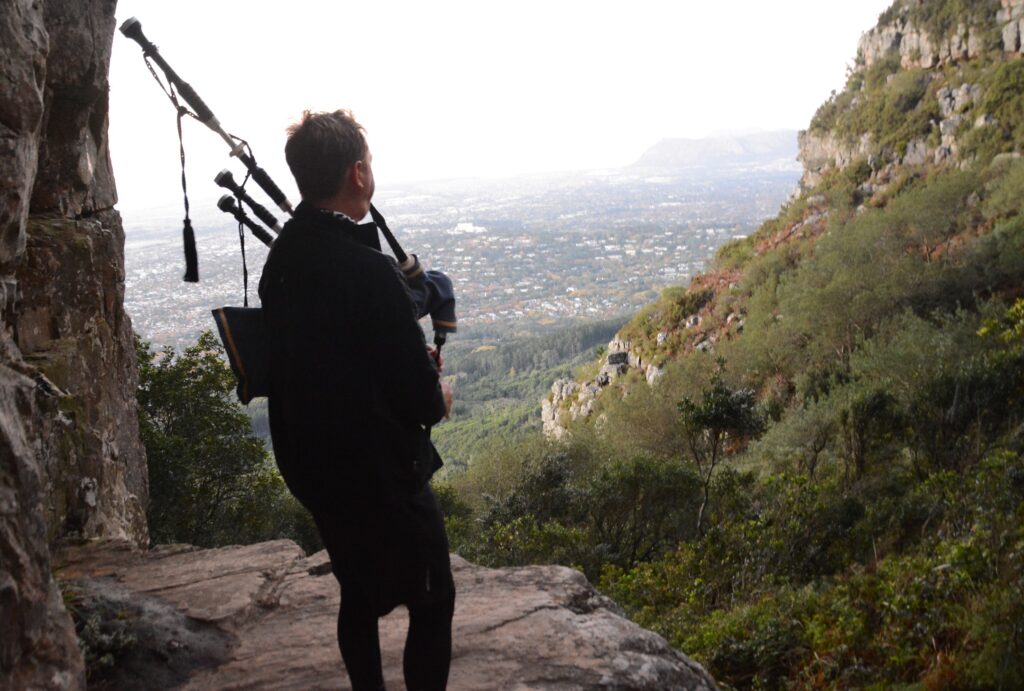 In a departure from the norm, where the longer race typically holds more prestige and profile, this "Special Edition' was all about the one-lapper, and the 25km field was stacked with most of the region's leading athlete – as well as several from further afield.
"It's good to be back racing again," Reilly reflected. "I gave it my best shot in terms of where I am currently. Robbie had a great run and made it a proper race right to the finish line. I'm very happy with the result!
From the start a lead group of six formed and as athletes started their ascent towards Devils' Peak, Reilly, Rorich, Daniel Claassen, Jarryd Dunn, Siviwe Nkombi and Llewellyn Groeneveld were running in close formation with Tarboton just off the pace.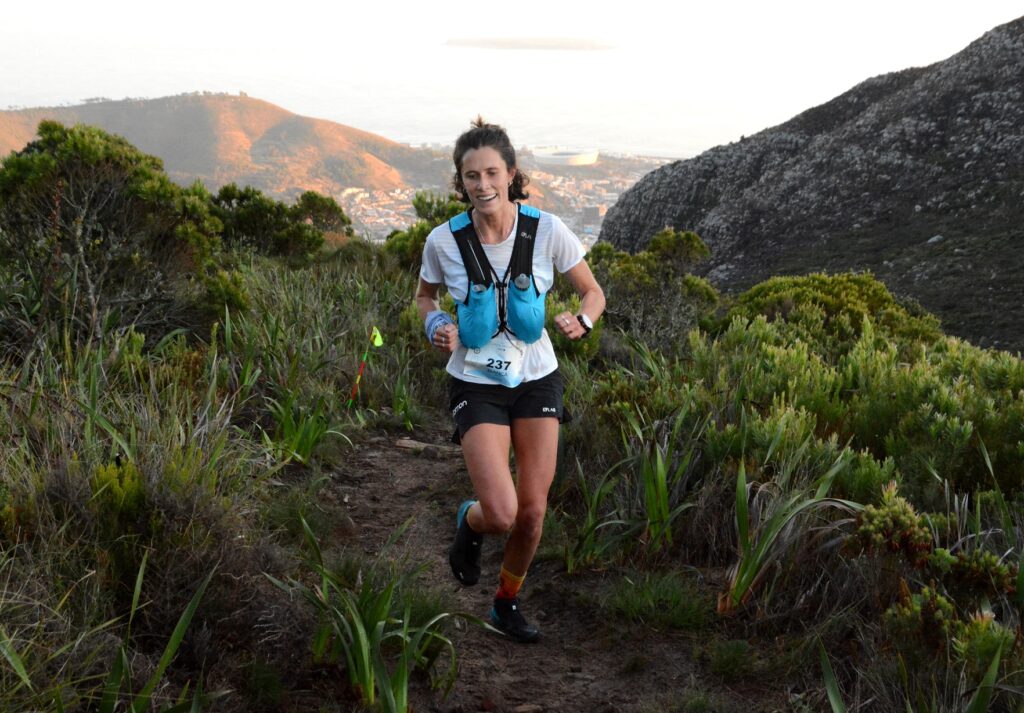 But 'social togetherness' ended abruptly as Reilly showed just why he is feared as a hill climber. He split the pack, ascending strongly and cresting the saddle between Devils Peak and Table Mountain 90 seconds clear of Groeneveld with Rorich four seconds behind in third.
"There wasn't much I could do to limit his lead," Rorich admitted. "Kane is just such a good climber – it was impossible to go with him."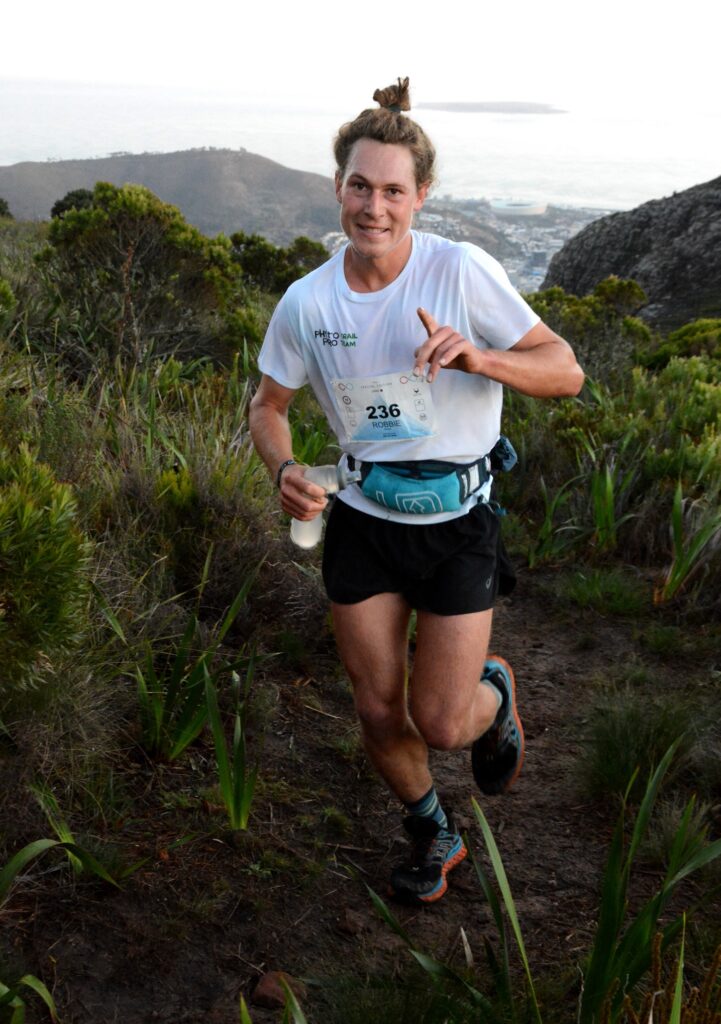 Nkombi was a further 30 seconds back in fourth with Claassen and Dunn trailing in fifth and sixth. Visiting Gauteng athlete, Thabang Madiba, was still getting his "Table Mountain legs" and was four minutes off Reilly's pace.
"Ja, it always takes a bit of time to get used to these technical Table Mountain trails," Madiba admitted. "But its always good to race in Cape Town and in general I was happy with my race. The only downside was a painful right hip and I struggled to lift my right leg in places."
Showing her ability, Tarboton crested three minutes clear of running photographer, Marzelle van der Merwe, with UTD 62km champion, Tarryn King, 15 seconds back in third.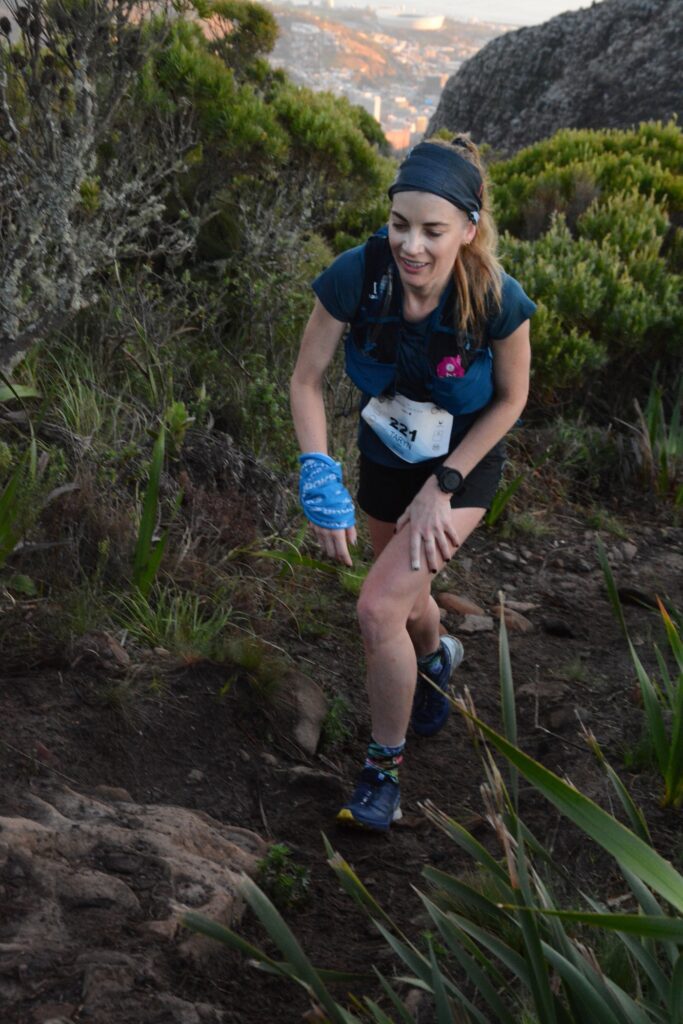 Reilly scarcely took his foot of the peddle on the testing descent of Newlands Ravine, although Rorich showed his skills on the technical descent, moving into second and closing on Reilly, with Groeneveld close on his heels.
The men's 25km became a two-horse race along the contour path to Kirstenbosch and back into Newlands Forest, as Groeneveld fell behind, struggling with cramps, and Rorich set off after his prey. "I was quite pleased to be able to stay with Robbie on the descent of Newlands Ravine, as he is the top athlete on descents," Groeneveld said. "We got to the contour more or less together, but then Robbie pulled away and I started to struggle with cramps."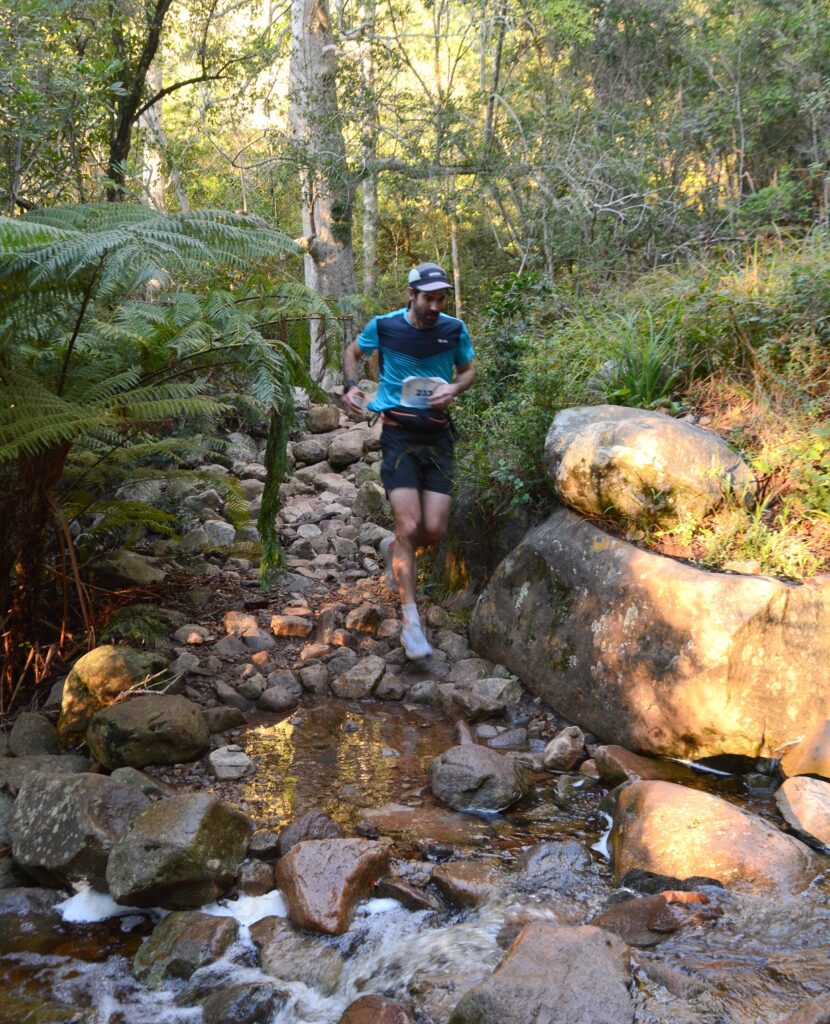 As the athletes reached the Woodcutters Trail, Reilly's lead was just 70 seconds, with Rorich looking full of running. But Reilly's climbing strength gave him the advantage as he opened further on his rival on the long climb up Newlands Ravine.
It looked all over as Reilly crested with a 90-second lead, but Rorich had other ideas, hitting back on the descent to Tafelberg Road and the gap closed with every stride. "I could not believe it," admitted Reilly. "I was descending at faster than 3 minutes per kilometre and I could see that Robbie was closing on me. I just ran as fast as I could."
In the end, just 21 seconds separated the two, with Claassen finishing strongly to take third place, over seven minutes behind and a minute ahead of Groeneveld.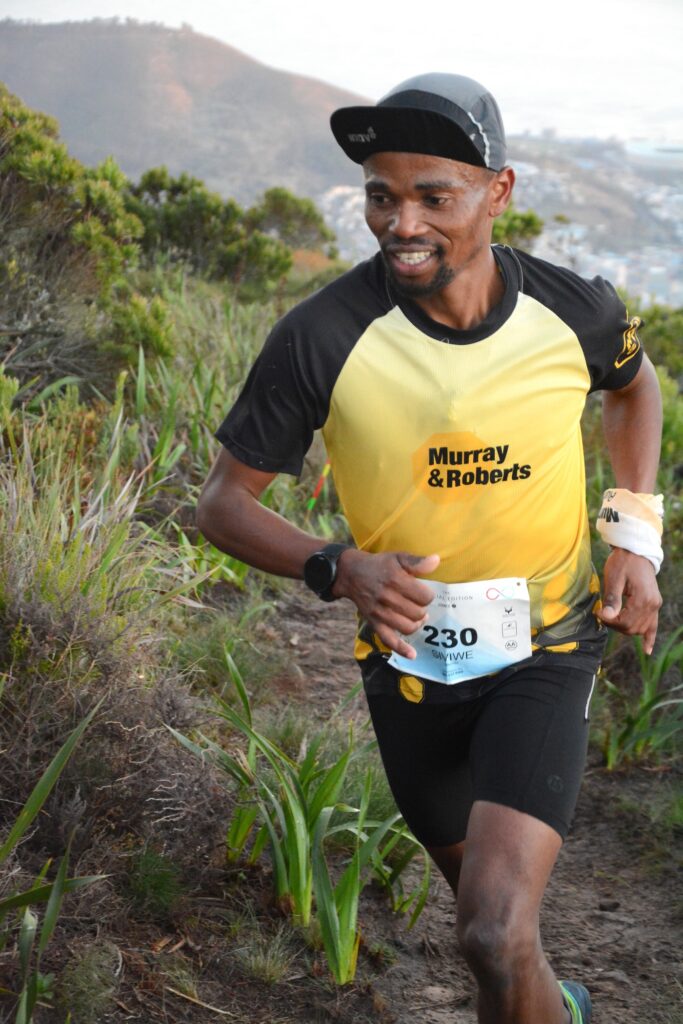 Tarboton was never threatened and enjoyed an impressive day out, getting some important racing time in her legs before potentially racing in Europe later this year, COVID willing. The UCT Chemical Engineering graduate moved away from the strong chasing pack with every stride, eventually crossing the line back at Homestead Park in 2:58: 34, over twelve minutes clear of Stellenbosch education student, Lijan van Niekerk with Van der Merwe in third place.
"I'm pleased with the way the race went," Tarboton said. "It's good to have the opportunity to race hard over this distance on a challenging course. I gave it my best effort and I'm happy with the result."
But spare a thought for King, currently enjoying some of her best form in the sport. After moving into second place ahead of Van Der Merwe at Kirstenbosch, King had opened a clear gap, running strongly ahead of the chasing pack.
But a moment of lost concentration in the final stages of the race saw her take a wrong turn on the descent into Platteklip Gorge. By the time she had found her way back onto the route, she had dropped two positions, with Van Niekerk and Van der Merwe beating her to the finish and off the podium.
Gcogco had arrived on a tiring bus journey the day before, but showed little signs of tiredness, as he opened an apparent lead on the Atlantic loop in the 50km race, returning to the start at Homestead Park several minutes clear of Bucklow and Long.
But the latter pair had the easier Atlantic Loop as their second half challenge on tiring legs, whereas Gcogco had to face 'The Devil', where he tired and lost ground to his rivals, eventually placing third.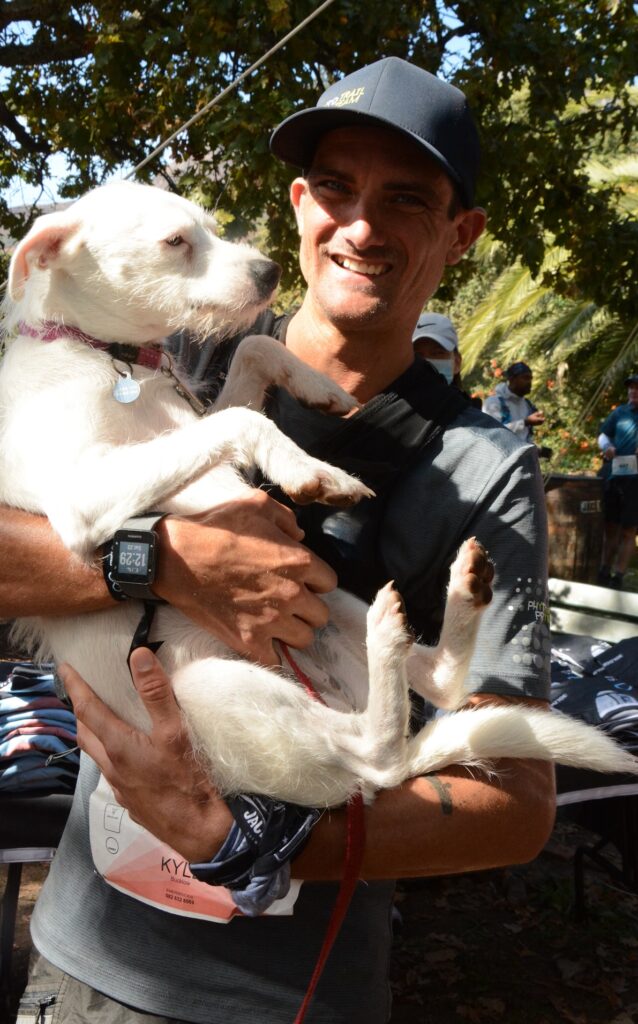 Both Bucklow and Long struggled with cramps ascending Corridor Ravine, particularly Long who sat down for five minutes at the top of the ravine, feeling his race was over. But he managed to stretch out the worst of the cramps and set off once again, eventually finishing just over three minutes in arrears of Bucklow, who won in 6:22:52.
Former Gauteng athlete, Karine Bezuidenhout, now based in Stellenbosch, won the women's 50km in 7:34:36, finishing 20 minutes clear of Morag Faulds.
RESULTS SPECIAL EDITION TRAIL RACE, 2021
Elite 25 km Men
Elite 25 km Women
Story by Stephen Granger
©SPNAfrica News
www.spnafricanews.com