Q&A with Mutiu Adepoju
Mutiu Adepoju was part of Nigeria's golden generation that delivered World Cup qualification in 1994. Earlier that year, Nigeria had won the Africa Cup of Nations in Tunisia with Mutiu playing an important role thanks to a brilliant goal against Gabon in the Group stages.
Born in Ibadan, South West Nigeria on December 22, 1970, the midfielder earned the nickname, Headmaster, for his uncanny ability to score important goals with his head.
SPNAfrica's Sammy Wejinya caught up with the former Nigeria international.
SPNAfrica: Many people know you as the Headmaster. How did you get that nickname?
Mutiu Adepoju: I always scored goals with my head, even as a youngster. Those days, the balls were very hard but I would never feel pain when I headed the ball.
My friends would refer to me as coconut head.
Then (famous Nigerian journalist), Mumini Alao called me the "Headmaster" after a particularly important headed goal for the national team.
That name has stuck to this day.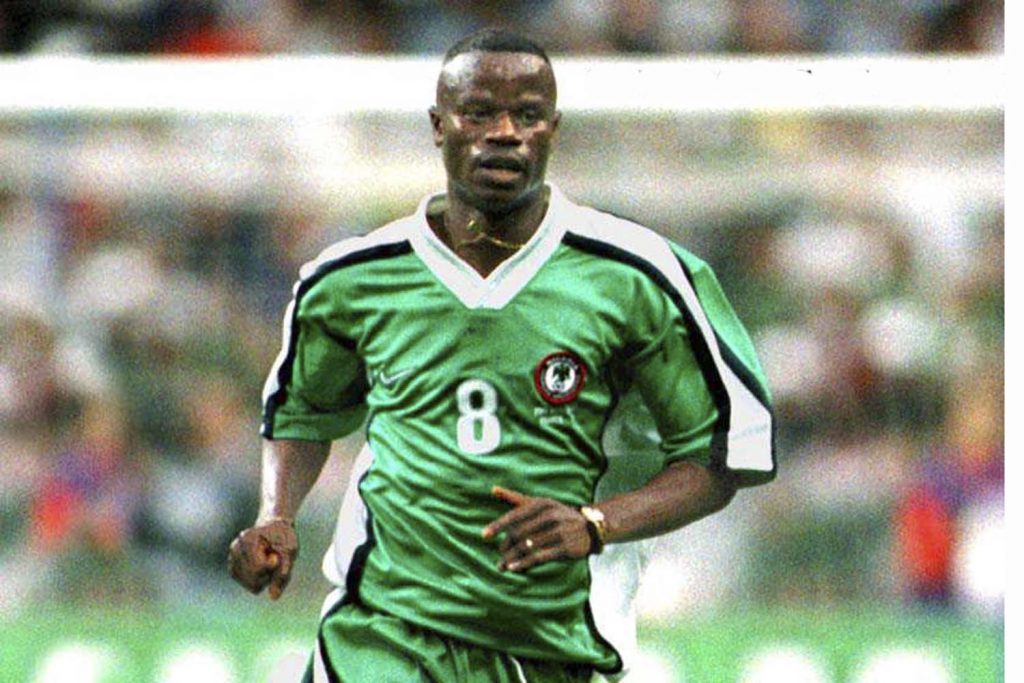 You scored many important goals with your head. Was it all down to natural ability?
Of course not! I had to work on developing the talent too.
I had to learn how to jump and lift myself. I also had to learn how to time my jumps to meet crosses. That was how I mastered the art of heading.
What was life like for you as a young footballer?
I started at Oluyole Local Government, a locality in Ibadan where I played for the local side. They competed at the IFA League, that's the Ibadan Football Association League and I learned my craft there.
I started with the junior team before I got promoted to the senior team. This was around 1984 and 1985.
The Ogun Basin Corporation then employed me as a clerical officer after secondary school and I ended up playing for their football team.
I then joined Femo Scorpions of Eruwa. They played in the second division of Nigerian football but the club is now defunct.
I played there for two years.
You played for Shooting Stars and Julius Berger between 1988 and 1989. What memories do you take from your time at those clubs?
The memories are good ones. I was with Shooting Stars before joining the U20 team. We (U20 team) represented the country at the 1989 FIFA World Youth Championship (which took place in Saudi Arabia between 16 February and 3 March 1989.)
After the championship, I joined Julius Berger FC and played for the club for six months before moving over to Spain.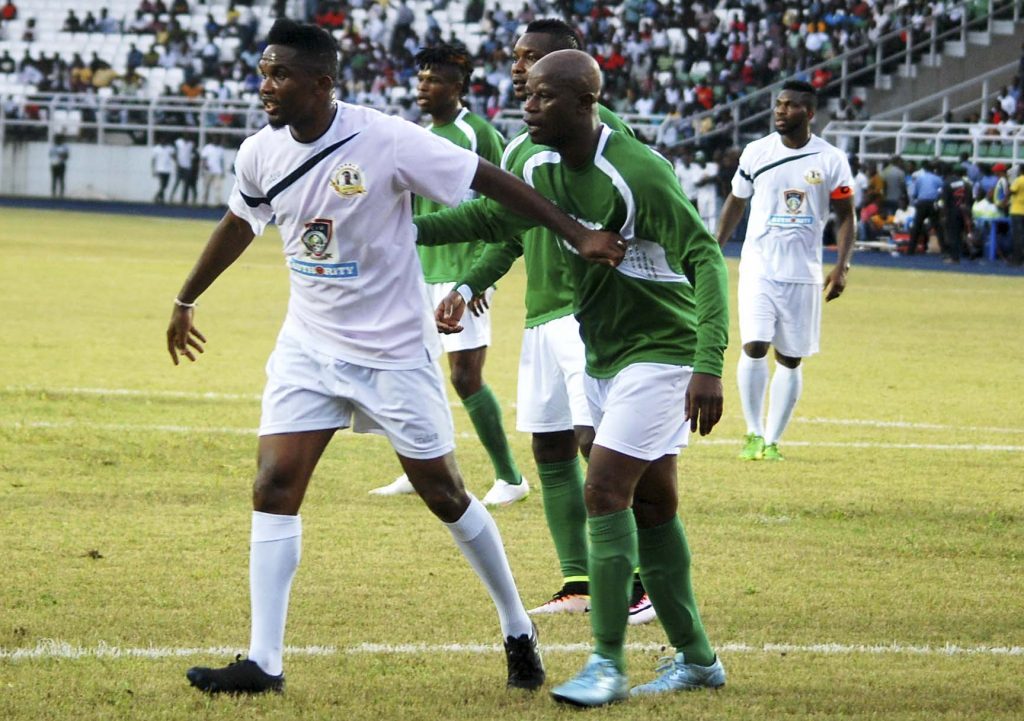 You talked about the 1989 FIFA World Youth Championship. Tell us about the Damaan Miracle.
We did not believe we would go 0-4 down at any stage in that game.
We were all shocked when they scored their fourth goal and to be honest, at that stage we did not believe we could equalize.
However, we know our weaknesses and our strong points as a team.
After they scored the fourth goal, we talked to ourselves on the pitch and resolved to try at least one goal as a consolation for the fans.
What were the strong points of the Nigeria team?
We were very cunning and had a player like Christopher Ohenhen who was very good at set pieces.
I was fouled soon after and we got a free kick which Ohenhen scored.
He also scored another free kick and when it was 4-3, we saw the Russian were panicking while we grew in confidence.
Samuel Elijah shocked all of us in that match.
He was a central defender but came forward to score one of the goals.
I played an important rule by providing the assist for the fourth goal and once we equalized, we knew there was no way we would lose.
You were eventually promoted to the senior National Team. Were you surprised that you did not make the team to the Africa Cup of Nations?
I had serious injury problems which started from the Africa Cup of Nations in 2000. My meniscus had to be operated.
Maybe, that was part of why I was not invited…I don't know.
Did you ask the coach, Amodu Shuaibu why you were not invited?
No, I did not. It has never been my style to confront coaches. I had worked with Amodu in 1995 and had been part and parcel of the team.
So if the coach did not invite me, then it was his prerogative.
A few months later, a new coach of the senior national team, Adegboye Onigbinde called you up for the World Cup. Wasn't that a surprise?
No. I was already fully recovered from the injury that had sidelined me so I was not surprised.
A lot of the senior players like Sunday Oliseh, Finidi George and others were dropped from the World Cup squad over perceived problems from the 2002 AFCON. Did you feel like you were betraying your former teammates by accepting the call up to the World Cup?
No, why should I? None of these players called me or asked any questions after I was dropped from the squad to the 2002 AFCON in Mali so why should I feel bad going to the World Cup.
I don't think anyone would have had the audacity to question my decision.
You were not the only senior player who went to the World Cup.
I wasn't. Ike Shorunmu, Taribo west and a few others were there so no one can say I betrayed anyone.
When I come to the national team, I do that to represent my country and not because of any individual.
I obey the camp rules, form a bond with my teammates and do what is expected of me.
I have never had any issues with anyone in the national team.
Let's discuss your first World Cup and especially that round of 16 game versus Italy. You came on for the injured Daniel Amokachi in the first half. What did Clemens Westerhof tell you before you joined the fray?
I was used as a substitute for most of that World Cup. So when Amokachi ended up with that injury, Westerhof called me to one side and told me that he was bringing me in to make the midfield stronger.
He told me that I was to join Thompson Oliha, Sunday Oliseh and Augustine Okocha.
Only Okocha had the liberty to join the attack according to Westerhof.
He explained that Dino Baggio was very strong and wanted us to win the midfield battle especially as we were already leading 1-0 at the time.
Why did Nigeria lose that game?
That was down to loss of concentration at a key moment in the game.
I am not going to blame anyone individually but we say we lost concentration as a unit.
There was also talk that some unrest a day before the game may have affected the chances of the team against the Italians. What actually happened the previous day?
The coach, Westerhof wanted us to change hotels. He said there were so many Italians in our hotel, especially journalists who were interviewing the players.
The coach said he was worried about the players giving too much away before such an important game.
Let's talk about the 1998 World Cup? Nigeria's first game was against Spain. You had lived in Spain for about 11 years before that World Cup. What inside information did you give to your teammates at the Super Eagles before they faced Spain?
I was playing for Real Soceidad at that time. I told my teammates that Spain had played about 32 games and gone almost two years without losing a single game.
Spain had a lot of good players and I told them that to win that game, we had to play at a very high level for all 90 minutes.
It wasn't just me. Finidi George and Peter Rufai also played in Spain at the time too.
You scored in that game…
Before that game against Spain, we worked a lot on set pieces and I scored a similar goal, with my head in training with Garba Lawal delivering the cross.
Scoring in that game was important because it levelled the score and we went on to win.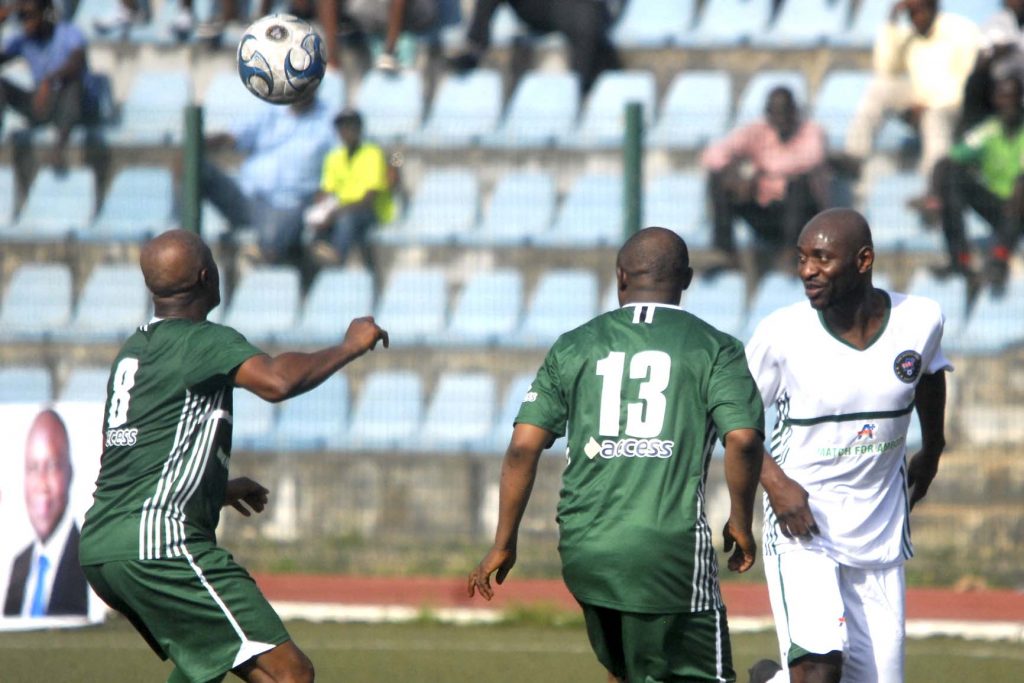 You were a booking away from missing the round of 16 game against Denmark if you were booked in the last group game versus Paraguay but you were rested by the coach. Would you have wanted to play that game against Paraguay in such a situation?
I actually wanted to play that game against Paraguay.
Now something happened in the game against Spain. I was drafted to play at right back even when we had players like Mobi Oparaku and Augustine Eguavoen in the squad.
I don't know why the coach, Bora Milutinovic made that decision because I would have loved to have played in my natural midfield position.
Did playing at right back affect your performances because you also played against Demark in the round of 16 in the same position?
Of course, it affected my game but I believe it was for the benefit of the team so I gave my all in that position.
I always respect the decision of my coaches.
Losing that round of 16 game versus Denmark was a shock even to the neutrals. Why did the Super Eagles fall short?
We lost because of that game we lost versus Paraguay in our last game in the group stages. Also, a lot of people thought we were going to face Brazil in the quarter finals.
Our preparation for the game wasn't right because we didn't get our tactics right.
Augustine Eguavoen spoke to SPNAfrica last month and said Bora's style of management which saw players staying in single room rather than in pairs affected the team.
Yes, we stayed in single rooms but personally, that did not affect me.
It had never happened before that players stayed in single rooms but then every coach has his style.
Eguavoen also alleged that some Super Eagles players visited night clubs during the World Cup….
Well, I cannot confirm that. We stayed very far from Paris and if any players managed to sneak out, if they did, then I don't know how they were able to do it.
But like I said, I cannot confirm this.
Why didn't you break into the first team from Real Madrid despite doing so well at Castilla?
At that time, only three foreign players could play for each club in the Spanish top division.
Raddy Antic was the Real Madrid coach at the time and I was part of the pre-season preparations in Italy before a particular season.
There was even talk about trying to get me a Spanish Wife so it would aid in my nationality switch (laughs).
You are joking, right?
No, I am very serious.
But you were married then. Did you discuss it with your Wife?
(Laughs uncontrollably). How could I? (Laughs again). No, I did not. No chance.
I was a very young man then and Real had spent big money to sign big foreign players Ricardo Rocha from Brazil, Hugo Sanchez, the Mexican and a Romanian, Georghe Hagi.
There was no way a young Man like men would have been asked to play instead of these established stars so I knew I had to be patient.
I had a rare opportunity when Hugo Sanchez picked up an injury and I was discussed as an option to be drafted in for him as he could not play again that season.
Unfortunately for me, I sustained a very serious injury at about the same time and another teammate of mine from Castilla, Juan Eduardo Esnáider was instead brought in to the first team.
How disappointed were you to miss out on action in the latter stages of the 1994 Africa Cup of Nations especially after scoring brilliantly against Gabon in the group stages?
I was on the bench for the first game because Okocha and Oliseh were chosen instead.
I wanted to play but like I said, I respected the decision of the coach.
Who is the most difficult player you ever faced in your career?
The Camerounians are always tough but I will select Rigobert Song.
I always like going for headers during set pieces and Song will kick and elbow me at every opportunity.
He was a very difficult opponent.
Who was the best coach you worked with?
Clemens Westerhof. He was a great manager. Also, Mariano Garcia Ramon of Real Madrid was fantastic.
He built Castilla around me and gave a lot of confidence.
He was a very important coach in my development.
Who was the most talented footballer you ever had as a teammate?
That has to be Jay Jay Okocha.
And the best goal you ever scored?
I will say the goal against Spain because it was at the World Cup and seen all over the world.
However, I have scored some extraordinary goals which I never believed I could score.
There was this particular goal I scored for Racing Santander against the Barca B team.
It was a cross from the right and I rose to meet it with a firm header from the far side.
The angle was tight and it looked like the ball was going out, I rose and twisted my body midair and headed it with the side of my head.
The keeper did not move as the ball went into the back of the net.
Worst memory in football?
That was when I lost my Mum in 1994. I was still with Racing Santander and I had a game just before I got the news.
Best memory in football?
Winning the Africa Cup of Nations in 1994 and qualifying for the World Cup later that year.
Thank you for very much Mutiu.
You are welcome.