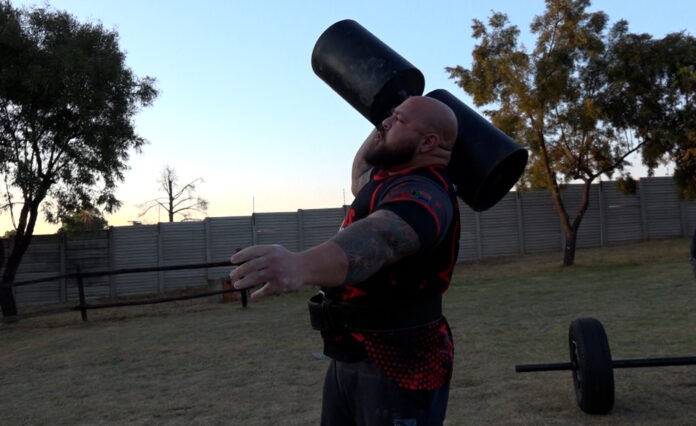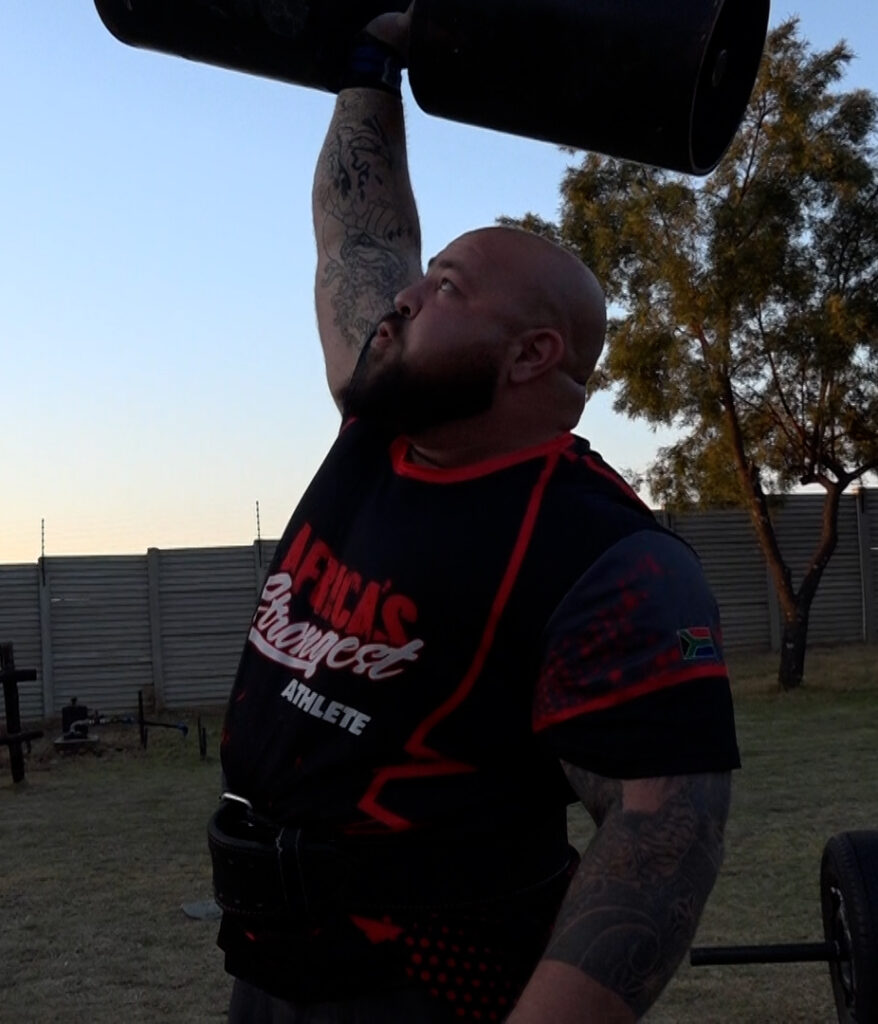 Shane Jensen and a who's who of South Africa's strongest men will look to smash a world record during Saturday's (October 17) Southern Cape Strongman competition.
The event, which can be viewed on the new Africa-wide sports streaming network, SPNAfrica (www.spnafrica.com) will feature a Silver Dollar deadlift competition, with world records being eyed in both masters and open divisions.
The event will be the first Strongman competition since the COVID-19 lockdown and Jensen says he is looking forward to competing.
"Everyone needs to compete, everyone is looking forward to the event. All our other events were cancelled," explained Jensen, who is organising this year's Southern Cape event, in Mossel Bay.
The event is seen as a run-up to the Africa's Strongest Man event, to be held this year in Rustenburg, South Africa, on December 6 and 7. Participants to that event usually include strong men from Zambia and Zimbabwe. Jensen said the competition was looking to include participants from further afield.
Jensen placed 6th at the Iceland international strong man competition in 2019 and said an Icelandic contingent had been invited to South Africa in 2021.
Jensen himself will be competing in the Master's section. Top competitors will include Kelin Mills, Jaco Schoonwinkel, Gerhard Van Staden and Terence Bosman in the open class, with Frikkie Page and Charlie Ward likely to impress in the under-105 kg category.
While public access has been restricted due to COVID-19 rules, the event, which will be live streamed on spnafrica.com will nevertheless provide great entertainment, with participants contesting the Silver Dollar deadlift, the yoke pull and medley, a natural stone load lift and the axel bar lift. The Silver Dollar is likely to see two of South Africa's top strong men in Kelin Mills and Gerhard Van Staden going head to head, while Jensen himself is hoping to break a world record. The open class record is 440 kg.
Last year's winner, Tristen O'Brien, will miss the tournament as he is focusing on another event.
2019 Results:
1st place: Tristen O'Brien.
2nd place: Jaco Schoonwinkel.
3rd place: Terence Bosman.
4th: Kelin Mills.
5th: Ettiene Smit.
Jensen, 46, who suffered injuries in the 2019 event, is looking to be in top form for this year's event. He is hoping to break the world record for the Silver Dollar deadlift in the masters' division.
The event will run from 9am to 4pm on Saturday, October 17.