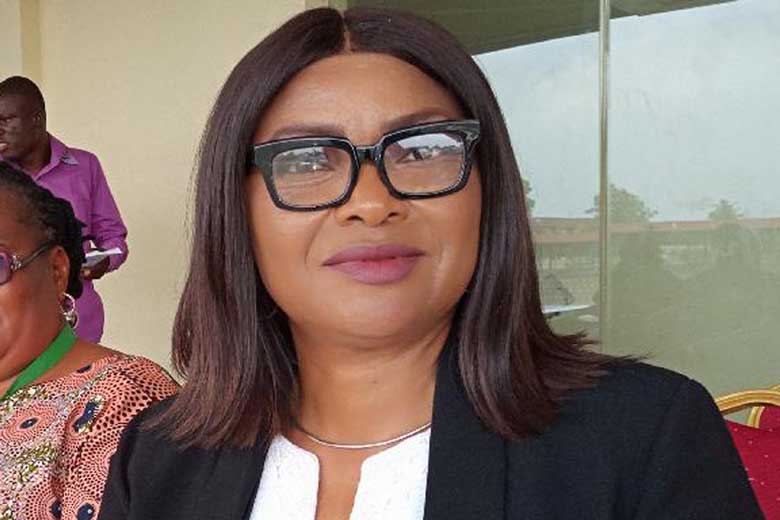 The Nigeria Women Football League (NWFL) sledgehammer has fallen on five NWFL Premiership clubs who failed to meet the deadline for player licensing and registration for the 2020/2021 season by Wednesday (November 25).
The NWFL chairperson, Aisha Falode announced in Abuja that the five clubs that failed to beat the deadline for club licensing and registration are hereby relegated to the second tier of the NWFL league, the Championship.
Falode noted that the decision to relegate the five erring clubs namely Sunshine Queens of Akure, Dream Stars of Lagos, Ibom Angels of Uyo, Adamawa Queens of Yola and Heartland Queens of Owerri was taken by the board after invoking the NWFL rules and regulations bothering on failure to register at the time set out by the NWFL Secretariat for such procedures.
Corroborating the announcement made by the NWFL chairperson the league's Chief Operating Officer (COO), Mrs. Faith Ben-Anuge said in a statement that: "Following the closure of registration for the 2020/2021 NWFL Premiership season, we hereby write to inform you of clubs licensed and eligible to participate in the upcoming NWFL 2020/2021 Premiership season.
"Consequently, clubs not listed below are automatically disqualified and relegated to participate in the NWFL Championship season. Licensed and eligible clubs are listed as FC Robo Queens, Nasarawa Amazons, Edo Queens, Osun Babes, Bayelsa Queens, Royal Queens, Abia Angels, Rivers Angels, Delta Queens, Pelican Stars and Confluence Queens," said the NWFL COO.
Ben-Anuge noted that fresh draws for the 2020/2021 NWFL Premiership season would be conducted.
The NWFL Premiership is scheduled to start on Wednesday, December 09, 2020 across the country on a straight league format with the eventual champions joining other top women's clubs in Africa at the inaugural edition of the CAF Women Champions League, slated to kick off in 2021.
— Story by Humphrey Njoku
©SPNAfrica
For more content from Sports Network Africa, see our Streaming and VOD platform, www.spnafrica.com and sign up to our daily newsletter by clicking here http://eepurl.com/gYWNuj