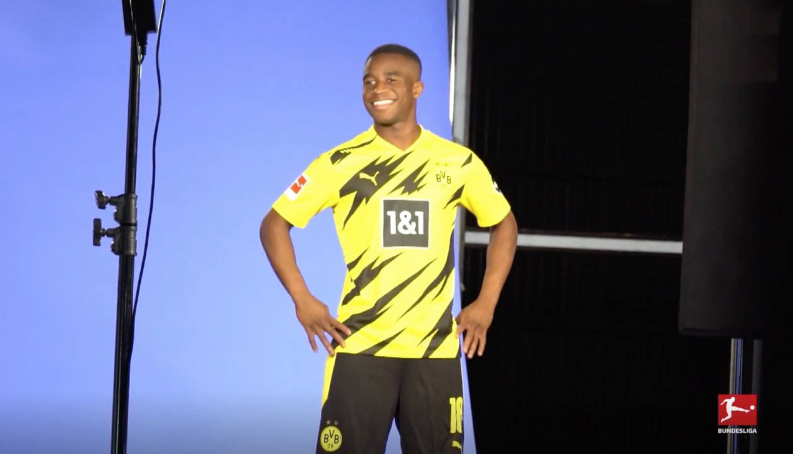 The Bundesliga is home to some of the most exciting players in Europe, due not only
to their current performances but also because of their potential to become football superstars. Thanks to excellent youth development academies, teams throughout the Bundesliga are now hotbeds of top talent.
There is, however, one record-breaking wonderkid who stands out from the rest:
Youssoufa Moukoko.
Just one day after his 16th birthday, Moukoko made his debut in the Bundesliga, making him the Bundesliga's youngest-ever player. Headlines screamed the likes of "The biggest talent in the world".

Some of the greatest footballers of the modern game learned their trade at Bundesliga youth academies and the list speaks for itself: Leroy Sané, Leon Goretzka and Julian Draxler are just three
examples of the talent that came through FC Schalke 04's youth academy and went on to
shape the Bundesliga and world football. Other players such as Serge Gnabry, Timo Werner
and Sami Khedira were part of the youth squads at VfB Stuttgart, while Toni Kroos, Emre Can
and Thomas Müller started their careers with the FC Bayern München youth team.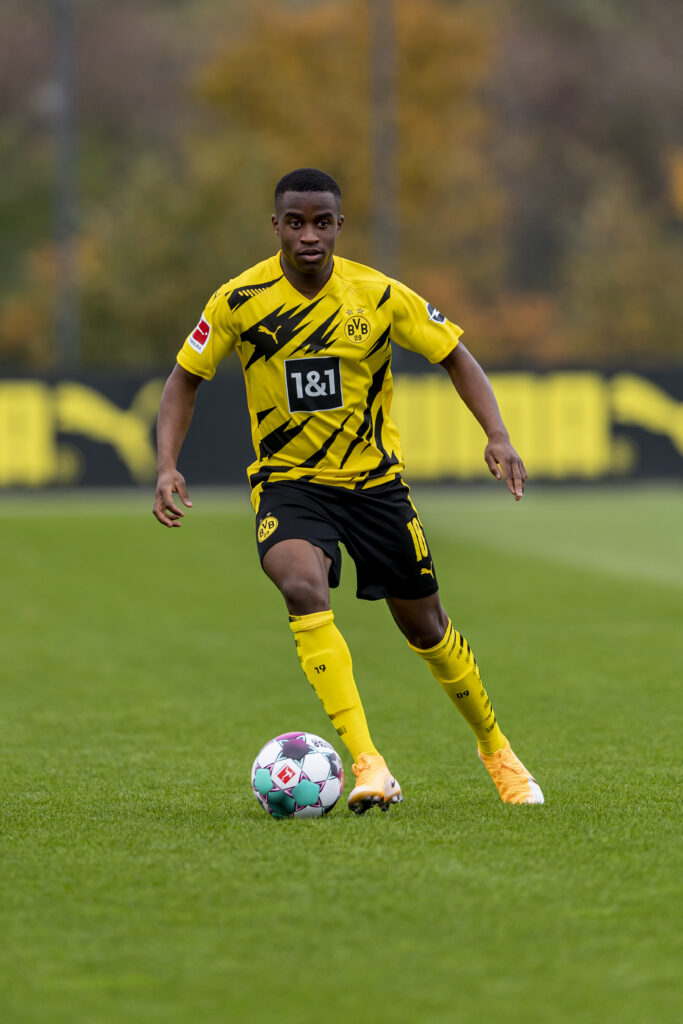 These are just some of the German players who started as rookies in the Bundesliga and
later became household names. With such successful development programs, it is no wonder
that the Bundesliga is a magnet for promising international talent, and this is equally true of
Borussia Dortmund. In their current squad, players such as Erling Haaland, Jadon Sancho,
Giovanni Reyna and Jude Bellingham have all answered the Bundesliga's call and taken their
opportunity to prove themselves at the highest level.
Next up is a young striker by the name of Youssoufa Moukoko.

Turning 16 years old on November 20, 2020, the Cameroon-born German youth international has
been training with Dortmund's senior squad since August. Given that Borussia Dortmund has established a
culture of young trailblazers, it is striking just how big the excitement around Moukoko is –
even before having competed at senior level.
Yet, looking at the statistics, it becomes clear
that he will not be stopped by older opponents on the pitch. Moukoko first played with
Borussia Dortmund's U17 team aged 13, their U19 squad aged 14, and still managed to
dominate on the pitch. So far in 2020/21, he has scored at least a hat-trick in each of his
three appearances for Dortmund's U19 team this season. Across all competitions at youth
level, Moukoko has scored an incredible 141 goals in only 88 games.
Since Moukoko is a young striker at Dortmund, the comparison to Erling Haaland is natural.
Haaland himself stresses that Moukoko is stronger than he was at the same age. As Haaland
points out, Moukoko has a head start having joined Dortmund so early: "The advantage for
him is that he is already playing for Dortmund at the age of 15. At his age, I was still playing
for my home town of Bryne." This highlights just why Bundesliga clubs are revered for their
youth development: they have made themselves the go-to destination for young talent
around the world who are eager to take the step into top level football.
Youth development is one of the most important aspects of the Bundesliga's mantra
'Football As It's Meant To Be'. For football fans around the world, this contains a promise:
there will always be that excitement that comes with a new player and young squads, who
are ready to challenge the status quo. After all, the next wonder-kid might be right around the
corner