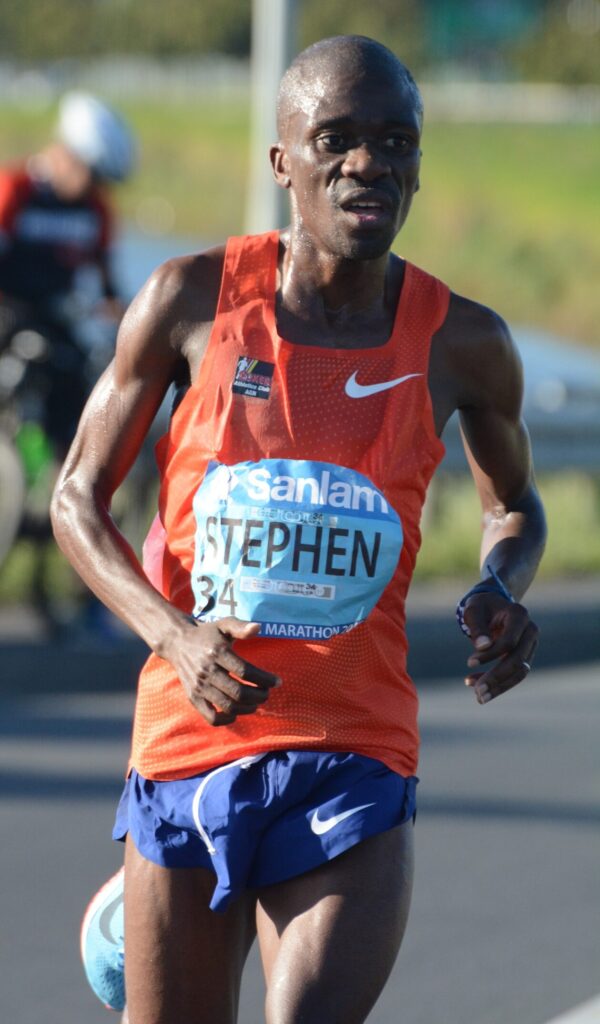 The Sanlam Cape Town Virtual Marathon is fast becoming real.
A Cape Town Marathon 'fifty days to go' announcement on Thursday (27 August) confirmed that Africa's only World Athletics Gold Label marathon remains on track with a "world-first" integration of an ambitious combination of real and virtual settings for the race.
Global travel restrictions have determined that come race day on Sunday October 18, top runners from Africa and around the world will be competing virtually on courses of their own choice, while an elite group of forty of South Africa's finest marathoners will be racing for real in three South African cities.
The ambitious 2020 event is a bright spot on the racing calendar in a year of cancelled races and broken promises. And there may be more good news in the pipeline for African athletes. "We'd love to incorporate a Kenyan virtual elite race and are working on that," said Cape Town Marathon race director Renee Jordaan. "But it's going slowly at this stage!"
Stephen Mokoka, record-breaking winner of the 2018 Cape Town Marathon and fellow South African Olympian, Elroy Galant, a top finisher in 2017 and 2019, head the impressive line-up of invited athletes.
Marathoners, ultra-marathoners, sub-marathoners and trail athletes make up a forty-strong elite squad who will be going "toe to toe" for marathon glory, albeit in three different South African cities – Cape Town, Pretoria and Potchefstroom – in "race in a bubble" events. The three courses offer the opportunity for fast race times over flat, fast and controlled courses.
The fact that runners will be competing both against rivals on their route, as well as "ghost runners", running unseen in other centres, is likely to encourage honest efforts and fast times.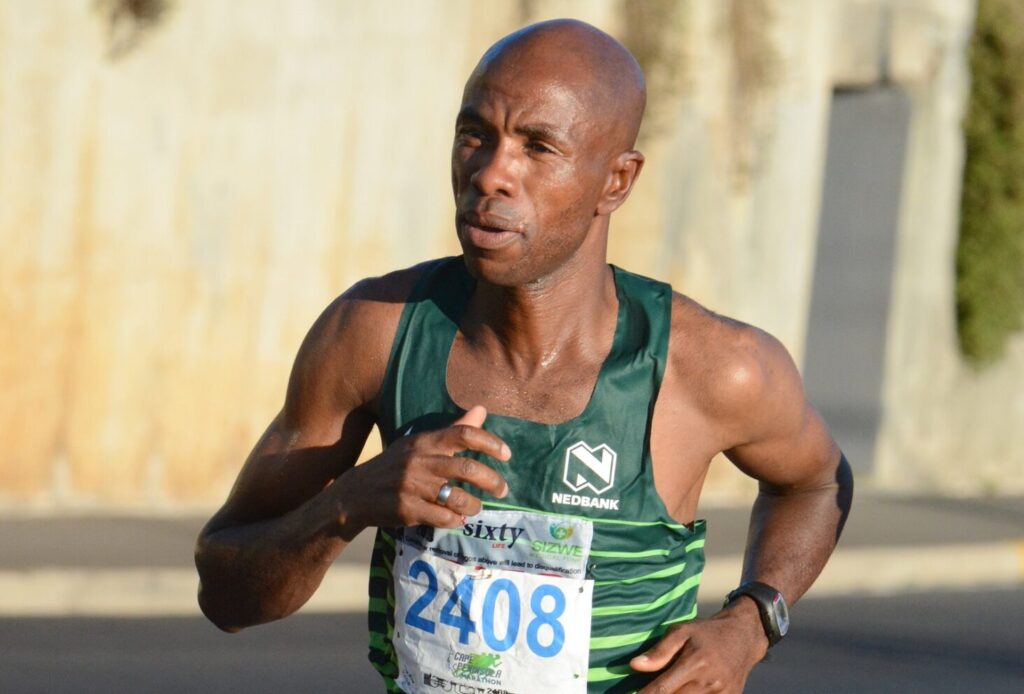 Between twelve and sixteen elite marathoners per city will all start together at 06h00 on Sunday 18 October. All three routes will be car-free, multi-lap courses, compliant with the rules and regulations of the respective governing bodies and city-authorities. Athletes in locations elsewhere in South Africa and around the world will participate using a custom-designed app.
The groups running at the three South African locations will be covered live on national television (SABC 2). An altitude factor will be applied to times set on the inland courses to ensure a "level playing field" for athletes running inland and at the coast. As Potchefstroom and Pretoria are both 1340m above sea level, only one correction factor – to be determined by Prof Ross Tucker of the SA Sports Science Institute – will be applicable.
The filming and presentation of the event on television presents a significant challenge. "We're relying on old-style technology with cameras filming the runners in situ but incorporating new AI technology to bring the three races together in a single watchable entity," explained Gary Rathbone, General Manager of SABC Sport.  "That's where the magic will happen. Sure, I'm nervous as this is new to all of us, but I'm excited to push forward breaking new ground!" 
"The presence of a 24 hour on-line global leader-board throughout the event will provide added interest," explained race director, Renee Jordaan.  "Times set by athletes in Oceania and Asia earlier in the day will provide targets for the African and European athletes, while their times will in turn be in the cross-hairs of marathoners in the Americas, running later in the day."
Many of the elite South Africa-based athletes expressed their delight at being able to take part in a competitive, real-world "race in a bubble" in pursuit of top performances, significant prestige and potential Olympic selection, after long months of cancelled races and running uncertainty.
"I'm very grateful for this opportunity," said Mokoka. "I'm going to take it as it comes – it will be a very different experience from normal.  I will have to see how to pace myself, whether that's going for 2 hr 20 min, 2 hr 15 min or 2 hr 10 min. But overall, it's good for me, my family and career – something to keep me motivated and providing important preparation for next year's Olympic Games marathon."
"It's an interesting concept, running with so few people," said 2018 Comrades winner, Anne Ashworth. "I think I will try to run together with the other women for the first part of the race, or it could be quite lonely, and then shake it up a bit in the second half."
Galant was excited about the novelty of the event. "It will be new for all of us in South Africa and around the world. But the preparation will be the same as for a normal marathon. It will be more of a race against time as you won't know what the 'ghost runners' in other centres are doing. It will be you and your watch. I will certainly be gunning for a good time on the day."
The Phalula twins Lebo and Lebogang have been to the fore in South African track and road for two decades and are promising 'double trouble'. "I'm going out to enjoy myself – I've never done this before," said 2 hr 38 min marathoner, Lebogang. "It was a surprise to be invited as I had been focused on competing in the World Half Marathon Championships in Poland. Now that's off, so I must adjust my goals and training."
"When I'm running with my twin sister, I always run well and we always do better as a team," chimed in Lebo, in a warning to rivals not to underestimate the power of two.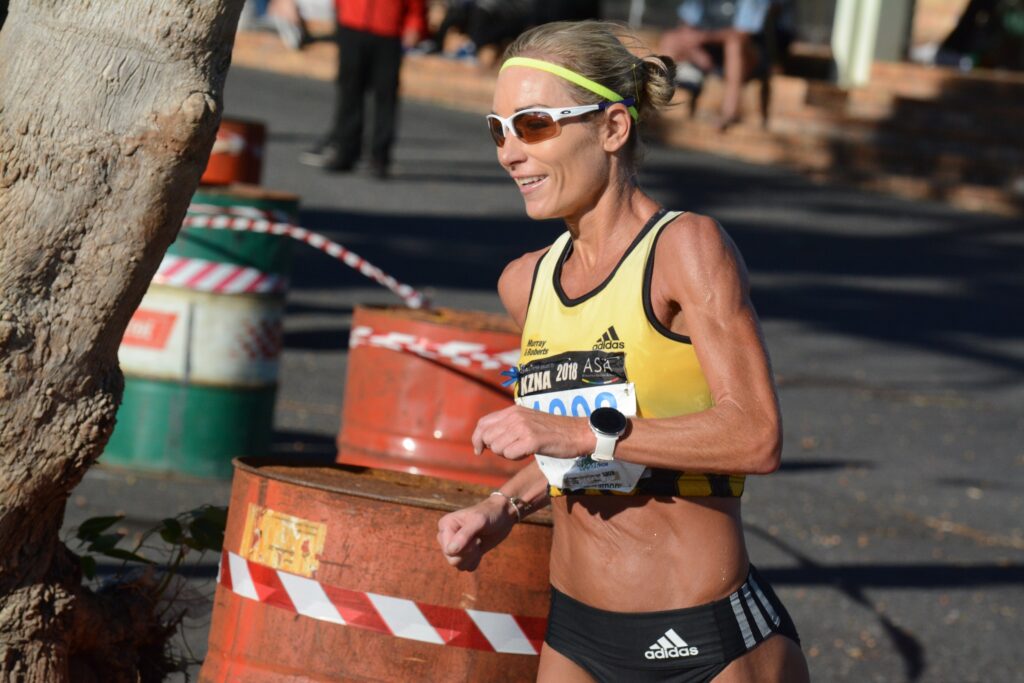 Last year's Comrades Marathon winner, Edwin Mothibi reflected on his tactics. "I'm a typical ultra-marathoner and my strength is running the uphills. Here there will be no hills, but I will look to run conservatively from the back and come through the field strongly in the second half," Mothibi said.
Three times Comrades Marathon champion, Bongmusa Mthembu was in determined mood. "I'm very grateful for this opportunity. It's a new experience but I'm up for it. Whenever I run, I always give it my all so I will certainly do that on the day."
South African-based runners have just three days to take advantage of the offer of an exceptional race "goody-bag" in the form of "Cape Town in a Box".  Runners entering either the marathon or half-marathon by 31 August will receive the exclusive "Cape Town in a Box" from Takealot shortly before race day. The box includes everything there is to know about the Virtual Race and includes a race medal and items from sponsors Sanlam, Woolworths, Powerade and others.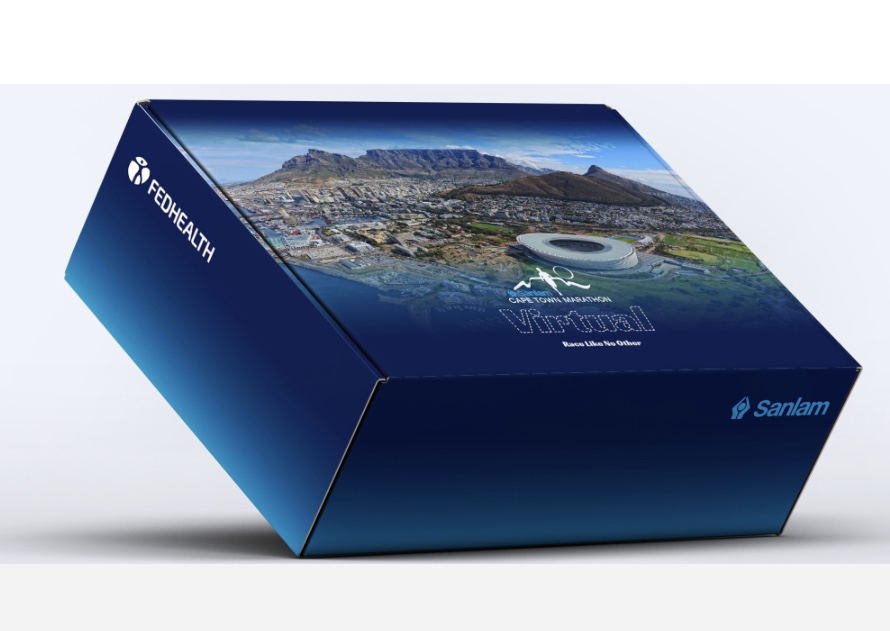 "Watch this space for other exciting announcements shortly for local and international runners entering this year's Sanlam Cape Town Marathon," Jordaan concluded.
The elite fields for the "race in a bubble" events in South Africa are as follows:
Cape Town
Men: Bongmusa Mthembu (Arthur Ford), Sithembiso Mqhele (M&R), Lindikhaya Mthangayi (Ned WP), Melikhaya Frans (Ikhamvana), Thobane Chagwe (Entsika), Msawenkosi Mthalane (Entsika)
Women: Tanith Maxwell (Boxer), Jenna Challenor (M&R), Sanelisiwe Mbanjwa (Nedbank), Janie Grundling (M&R), Bulelwa Simae (Boxer), Megan Mackenzie (Salomon), Danette Smith Walley (M&R), Madelene du Plessis (Nedbank)
Potchefstroom
Men: Stephen Mokoka (Boxer), Elroy Gelant (Boxer), Jeremia Moshwetsi (Impala), Tumelo Motlagale (Boxer), CollenMulaudzi (Boxer), Sibabalwe Gladwin Mzazi (Boxer), David Manja (Nedbank), Joel Mmone (Nedbank), Edward Mothibi (Nedbank)
Women: Cornelia Joubert (Boxer), Lebogang Phalula (Boxer), Lebo Phalula (Boxer), Vicky Hansen (Massmart), Ann Ashworth (Massmart), Melinda Janse van Vuuren (Massmart)
Pretoria
And my very last… correction to the Pretoria team. Please replace with the following (the nature of this complex event is that each day there are changes…) Follow up stories in next two weeks will include the potential Nairobi elite race (potentially to be integrated into the three SA cities event) and a big announcement from Mo Farah!
Pretoria
Men: Kabelo Melamu (M&R), Pharson Magagane (Entsika), Thandokwakhe Ngcobo (Entsika), Charles Mkhonto (Entsika), Philani Buthelezi (M&R), Sibusiso Nzima (Nedbank), Philemon Tebogo (Nedbank)
Women: Yolande McLean (M&R), Caroline Josten (M&R), Enie Manzini (Massmart), Charne Bosman (M&R), Chrizelle Roberts (Nedbank)