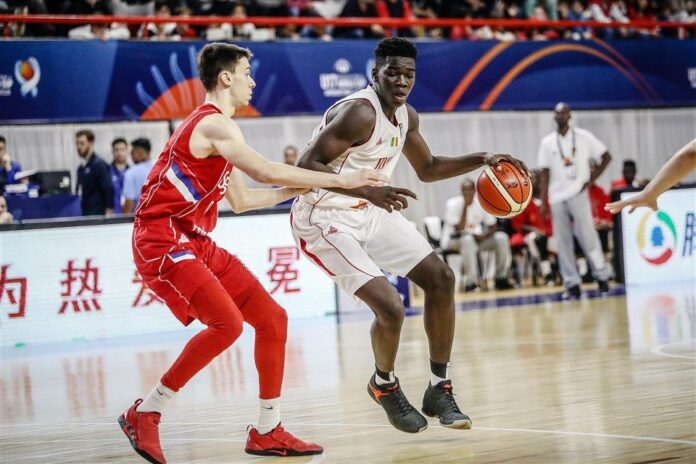 A month of strong African representation in international basketball is a reminder of the extent to which West African players dominate the space.
by Silalei Shani, bird story agency
After a head-turning performance at the Sahara Conference edition of the Basketball African League qualifiers, Central African Republic (CAR) prodigy, Thierry Serge Darlan, has made his mark once again with a selection to the Nike Hoop Summit World team.
The 24th edition of the annual event brings together the top international athletes who are 19 and younger, to face the top American high school seniors and Darlan received high praise from CAR basketball federation president, Aime Serge Singha-Bengba.
"Thierry Serge Darlan is selected today. It is a source of pride not only for the CAR, but for all of Africa. Despite the lack of adequate infrastructure, he never gave up and ended up joining the elite of NBA Academy Africa…I take this opportunity to tell other young people not to be discouraged because the future of our basketball rests in their hands," Singha-Bengba said in a radio interview.
While Darlan is the first player from NBA Academy to be granted the honour, other African players include Mackenzie Mgbako (Nigeria), Baye Fall (Senegal), Taylor Bol Bowen and Garwey Dual( South Sudan), Yves Missi (Cameroon), Ibrahim Sacko (Guinea). The only African player to be selected in the women's World Select Team was Madina Okot (Kenya).
However, five women players of African descent were drafted into the WNBA earlier this month with Cameroonian national, Dulcy Fankam making history for her country by becoming just the second African national woman player to do so after Alvine Mendeng, in 2008. Fankam was the 21st draft pick, going to the Seattle Storm.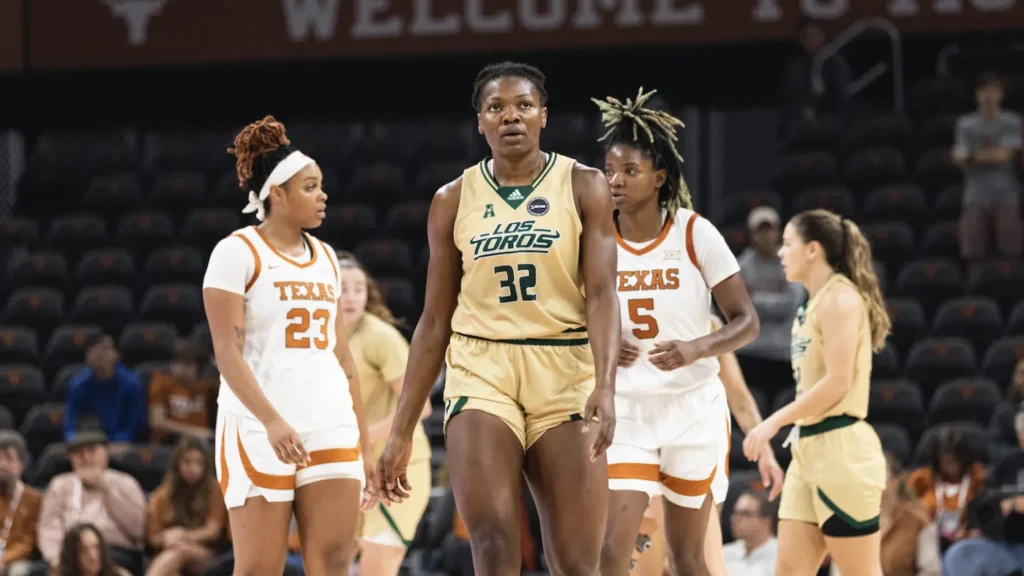 The announcement came as Cameroon prepares its participation in the Women's Afrobasket, to be held from July 28th to August 6, 2023. Duly was a dominant player in the NCAA Division 1 league, with her university, South Florida and finished her 2022- 2023 campaign with an average of 16.5 points per game – second in her team and the third of the conference – as well as 12.3 rebounds, and 1 block per game, shooting 58.9% from the field. Fankam ranks third in the country in rebounds per game.
Africa's growing impact on college basketball has become more and more apparent this season, with 40 African-born players, representing at least 13 countries, competing at the USA Division I level.
Malian national, Adama Sanogo, had a superb March leading UConn to a national championship with a dominant 76-59 win over San Diego State. Each team had 3 African players who performed major roles in getting their teams to the coveted finals position of the "March Madness" finals.
Sanogo went on to be named the men's NCAA tournament's Most Outstanding Player, putting up 17 points and 10 rebounds in the title game and averaging 10.6 points and 9.8 rebounds across six tournament games. The center demonstrated NBA-caliber skills despite playing basketball for just six years. Shortly afterwards, his team' announced he would be declaring for the 2023 NBA draft and forgoing the remainder of college eligibility. ESPN currently places the 6'9 power forward/center as the ninth-best center prospect and the 87th-best player in the draft.
bird story agency