By Stephen Granger
Well-known South African adventurer and mountaineer, Sibusiso Vilane, has a new challenge in his sights – to race the Otter African Trail Run in the Southern Cape on Saturday 9 October in conjunction with many of the country's leading exponents of the sport.
After summiting Mount Kilimanjaro in 1999, Vilane turned his gaze to the Himalayas, training for a Mount Everest expedition and successfully summiting the highest point on the planet on 26 May 2003.
In 2005, Vilane reached Everest's summit again, with Sir Ranulph Fiennes and Alex Harris, after accessing the peak from the North Face – the more difficult and statistically less-successful side. Three children's charities benefited from his climb: The Birth to Twenty Research Programme at Wits University, the Africa Foundation and the SOS Children's Village in Swaziland.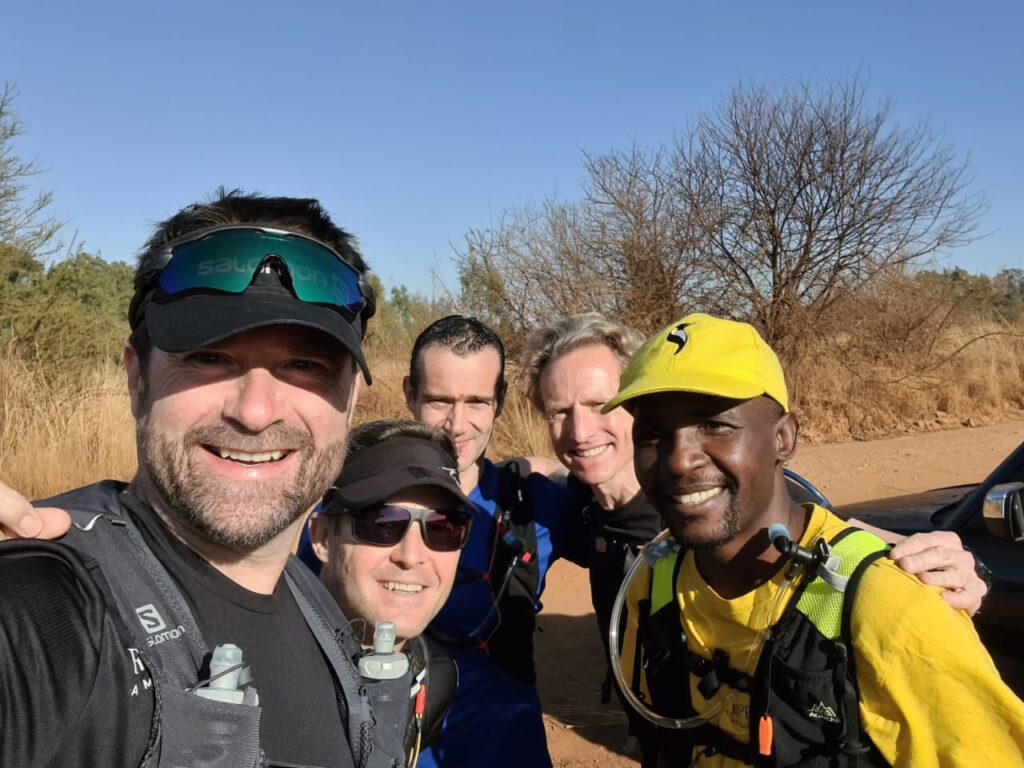 Since this climb, Vilane has completed the 'Seven Summits' – climbing the highest peaks on every continent and late in 2007 Vilane and fellow mountaineer Harris embarked on an unsupported and unassisted trek to reach the South Pole, which they completed on 17 January 2008.
Vilane recently joined up with a group of passionate trail runners – Craig Turton and his Emperor Asset Management colleagues – at a training weekend at Hartebeespoort Dam in Gauteng to log training kilometres and invest in some strong climbing sessions, all focused on a date with the Otter.
After last year's Otter in October, Johannesburg-based Emperor Asset Management signed as the event's presenting sponsor, affording South Africa's 'Grail of Trail' much-needed resources to grow the event into a world-leading trail race of the highest standards.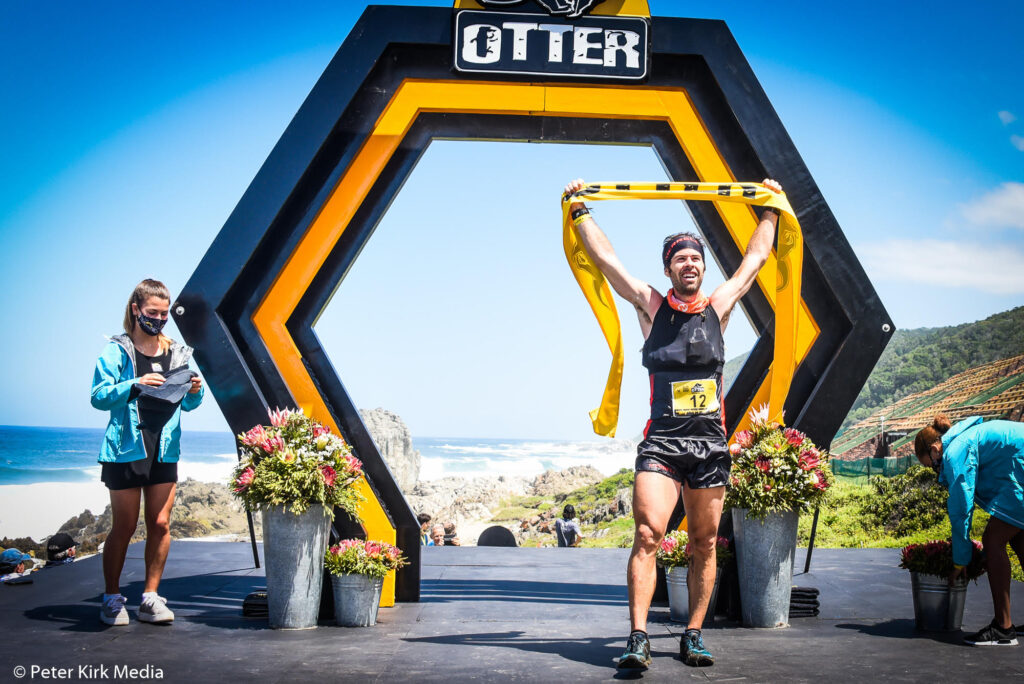 Emperor's support resulted in Vilane agreeing to travel to the 2021 Otter with the Emperor team; the production of a series of Otter preparation training videos by top running duo, Christiaan and Landie Greyling; live tracking of athletes during the race and same-day television coverage of the race on SuperSport for the first time.
Craig Turton, the company's VP Wealth, completed his first Otter last year and fell in love with its magic. He lost little time in convincing his colleagues not simply to sponsor the event, but to book their places on the 42km trail marathon.
Sponsoring the Otter brought together Turton's two passions – wealth investment and trail running. "I was absolutely blown away," said Turton after running his first-ever trail race at the Otter last year. "There were many memorable moments from my run and when I took it back to our Group Chief Marketing Officer, Carel Nolte, he suggested we take it on. Now I can't hold him back and he will be leading a 'VIP experience' for a small group who will be staying over at the half-way point at Oakhurst and cheering on the athletes during the race.
"Our CFO Gary van Dyk has never run further than 21km and will be doubling that at the Otter this year, while our VP Partnerships, Bradley Leather, will be trying to maintain his fast shorter distance pace for the full marathon! We were lucky to have Sibusiso Vilane join us for our recent training camp at Hartebeespoort and we can't wait to get down to the Southern Cape and start racing!"
While COVID restrictions have prevented international athletes from competing at this year's Otter, many of the country's top trail athletes will be lining up for an event that holds a special place in their hearts and keeps calling them back to the pristine forest trail through the Tsitsikamma National Park.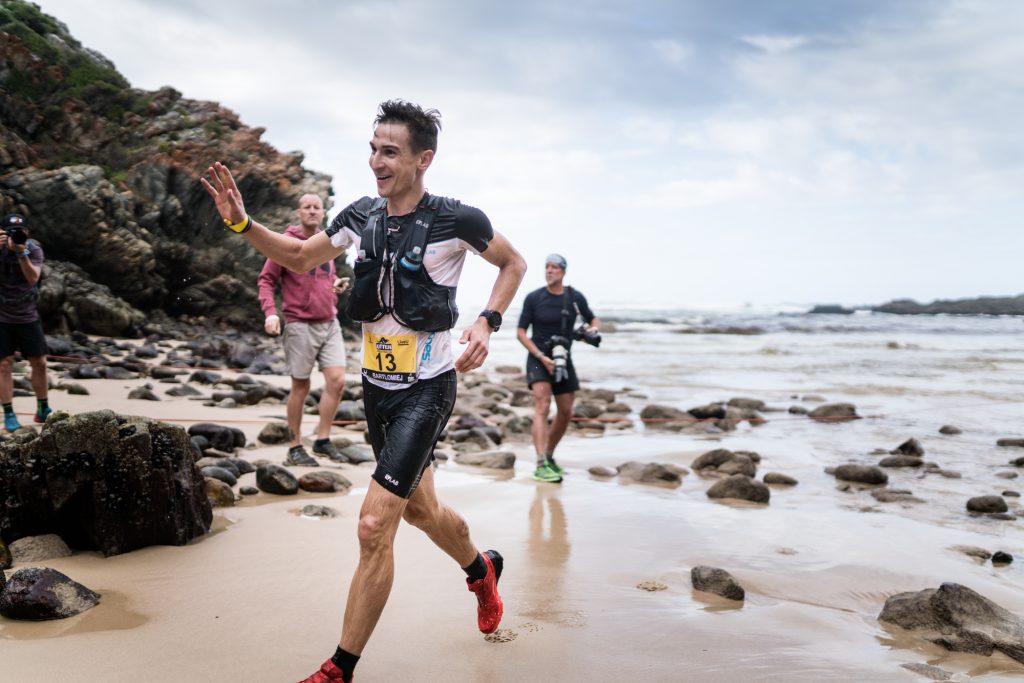 What makes the Otter special?
"It's a combination of the people and the route," emphasised Kane Reilly, the best athlete never to have won the Otter.  "The Otter community is a very special one, and it's the biggest reason that Otter occupies such a big space in my heart. It's also a great privilege to run on the route and experience such pristine and relatively untouched coastline."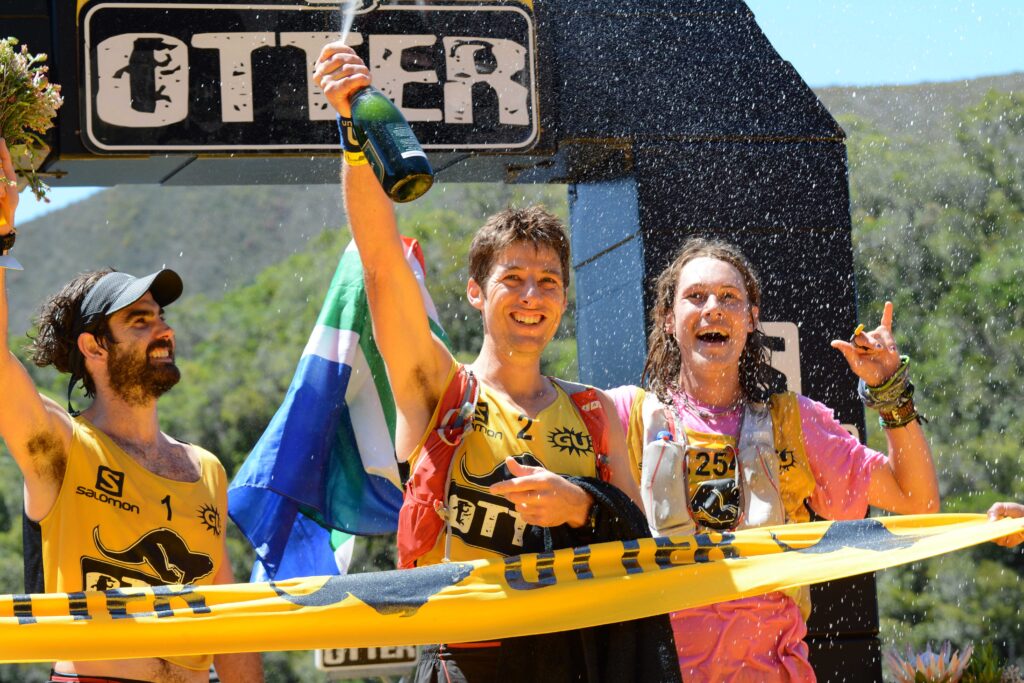 "The ocean has always had a very special place in my heart," said Bianca Tarboton, who will start favourite to win the women's race this year. "So being able to combine my new-found mountain love with a race alongside the ocean is something truly magical and special for me."
Robbie Rorich was first South African athlete home in the 2018 Otter, won by Polish star, Bartlomiej Przedwojewksi, and will be back this year as one of the favourites.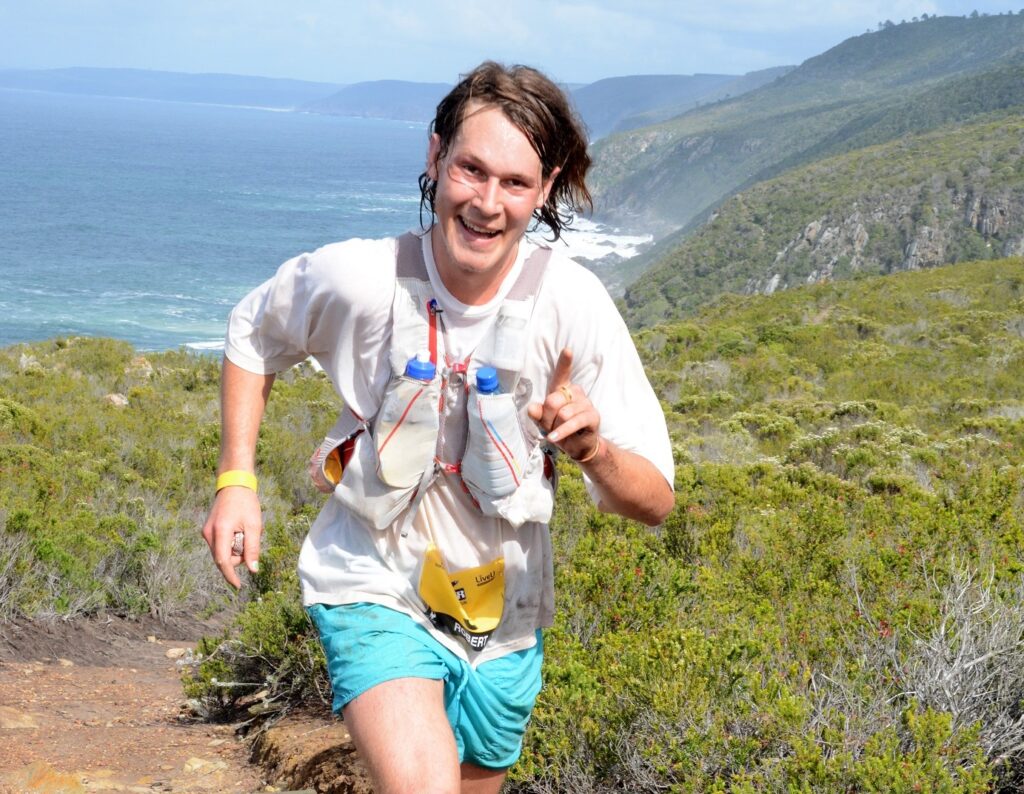 "What makes it special for me is the memory of hearing about the 'fairy-tale' beauty of the Otter Trail from my dad, who hiked it a few times when I was a kid, and then later discovering that it really is a magical place with the powerful ocean to run alongside," said Rorich.
2014 winner, Landie Greyling, agrees with the family and beauty connection.
"The Otter is special. It was one of my first trail races in 2011 and I associate it with good racing and special family times," she said. "(Husband) Christiaan and I have run it many times and have been fortunate to have both won it. We've been there with our parents and this year look forward to taking Christopher and Anzel (their children) and Christiaan's parents will us as baby-sitters during the race!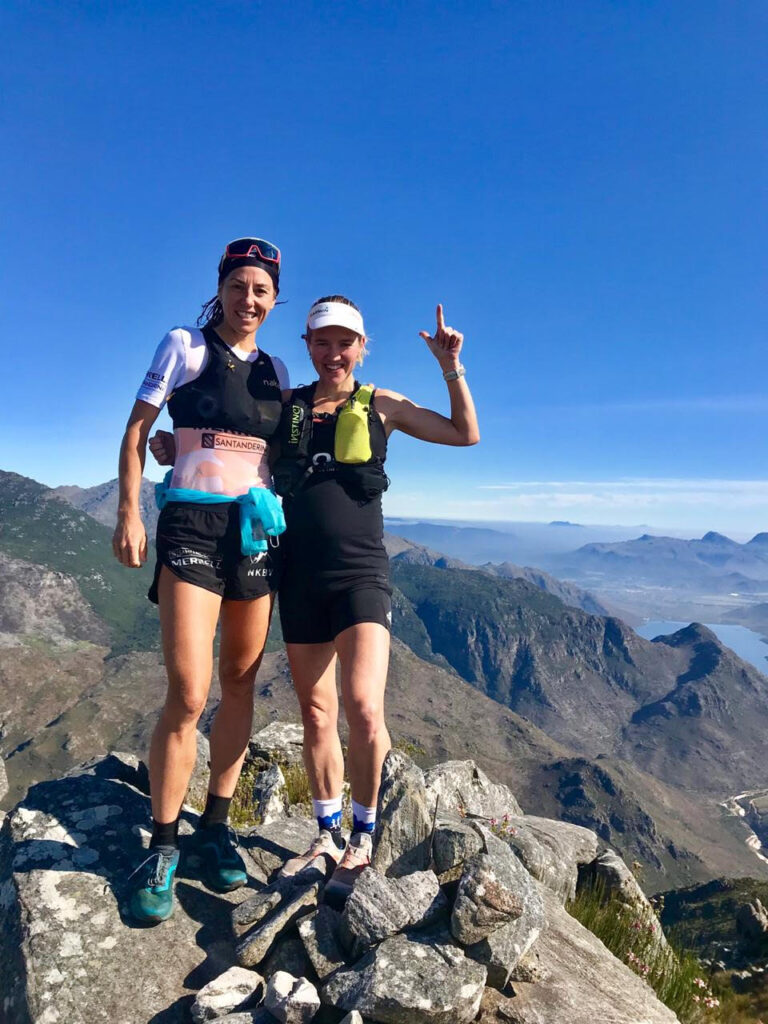 "It's been a mission to return to training after Anzel arrived in February – just planning to go out on a two hour run leaves me exhausted! I don't know why we accepted invitations to run this year, but it's so beautiful there we just could not resist!
"I enjoyed getting out and running Hout Bay Trail Challenge last week (she placed second to Kristin Heath) as I needed to get in a long training run but I was well short of my racing fitness. I certainly won't be able to give it my 110% at the Otter but I'll be doing what I love and it will be good just being a part of the action."
Defending champion, Cape Town lawyer Johardt van Heerden, enjoyed some strong race preparation last week with a convincing victory in the 40km Hout Bay Trail Challenge after a three-month struggle with injury.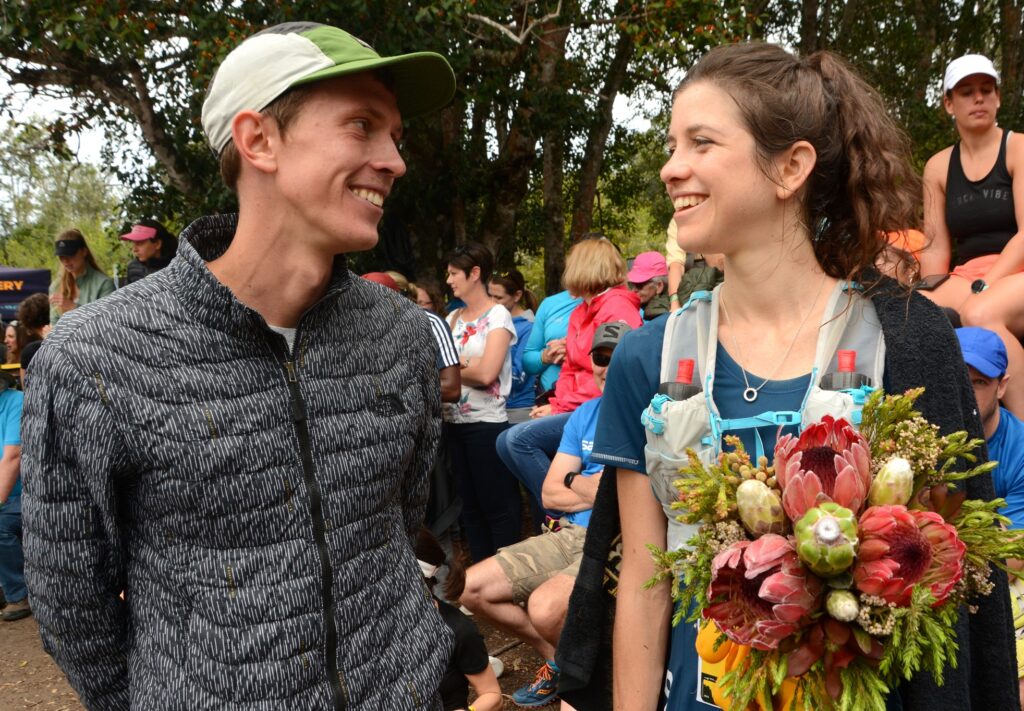 "It's a month to go to the Otter and I'm really looking forward to one of my favourite races. My injuries are behind me, so the Otter is on the cards again. Conditions will play an important part and there will again be some strong competition this year!"
Ryan Sandes will have the double delight of running one of his favourite trails in the world and doing it with Ncgobo, whom he is supporting. "I love the combination of trail and the ocean – my two passions. To combine them into one is really unique! I'll likely run with Sinovuyo in the beginning and we'll see how it goes from there. He is a really consistent runner with the potential to place in the top ten."
Story by Stephen Granger
©SPNAfrica News
www.spnafricanews.com