Patel Zain turned his life around through soccer free-styling. Now he is working to do the same across the communities he serves, building a sports enterprise empowering communities through nourishment, training, and mentorship.
Bonface Orucho, bird story agency
In the dark alleys of Greyville and the rough neighbourhoods of Eldorado Park, Newclare, and Westbury, Patel Zain's early life was ensnared in a web of violence, drug abuse, and crime.
As he explained in an interview with bird story agency, his rough childhood experiences had a strong influence on the choices that led to his involvement in drug trafficking and crime.
But a drug-related conviction in 2009 threatened to define his future.
"The conviction was my lowest but being a strong-willed person, I knew I had a chance of turning my life around," he explained.
After serving his prison term for one year and three months, he emerged with an unwavering determination to harness his love for sports as a lifeline, transforming it into a rare talent that would pave the way for a remarkable second chance.
Freestyling – his childhood passion which involves balancing a soccer ball while pulling visually appealing stunts – was his "landing" of choice.
"I used to juggle the ball on my way to school and I would make sure the ball never touched the ground. I was very creative, coming up with funny tricks with the ball, impressing my peers," he explained.
Zain seized an opportunity to train professionally at the renowned Stars of Africa Soccer Academy, under the guidance of esteemed coach Farouk Khan.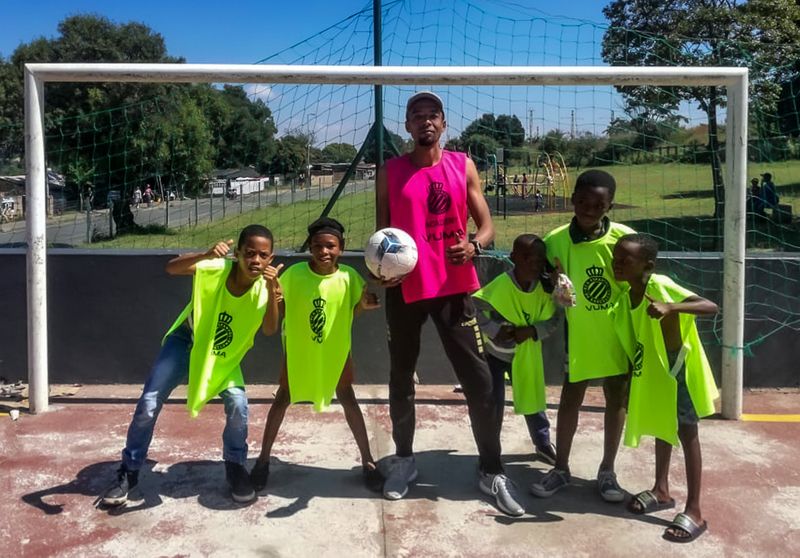 He explained that within months, he had not only excelled as a player but also ascended to the role of manager and youth development coach, eager to empower young souls trapped in similar circumstances as his own.
Tireless juggling and dazzling performances with the renowned "b-boy crew", 021 Static B-boys, proved to be Zain's ticket to a world stage.
Collaborating with corporate giants like Coca-Cola, Umbro, MTN, and Adidas, he and his team attracted audiences in the bustling streets, vibrant squares, taxi ranks, and lively flea markets. In the process, Zain's portfolio burgeoned, brimming with achievements that spoke of his tenacity and magnetic talent.
"I love young people especially those in the streets and poor communities because I have lived in spaces where you feel isolated and alone… it is not the best experience," he explained.
It is this passion and love for the community that led the 38-year-old to establish "Mad About Sports Ltd" a sports business company in 2022.
"We specialize in street-style soccer tournaments, freestyle soccer competitions, and all forms of urban soccer talents," he said.
"My goal is to make the world see freestyle soccer as a new performance art that we can all use to, artistically and in a stylish way, to, express ourselves with complex sequences of juggling tricks, stalls, balancing acts and dribbling moves," he added.
While the revenue streams of Mad About Sports Ltd have been modest, Zain has remained steadfast in his ambition, determined to keep his dream alive and ensure that his passion offers a lifeline to young people burdened by economic challenges and ignites a spark of hope in their lives.
"The impact we are creating in communities through our programs is immense. I listen to the feedback every day and I get emotional but satisfied because the economic challenges young people face are extreme," he notes.
Zain dreams of expanding his influence across South Africa, reaching more locations and touching the lives of countless young individuals yearning for a chance to break free from the clutches of poverty and despair that lead to crime.
"For the first time, freestyling will be included in the upcoming Olympics and my dream is to see myself compete in such global platforms as I create lasting impact in the community," he said.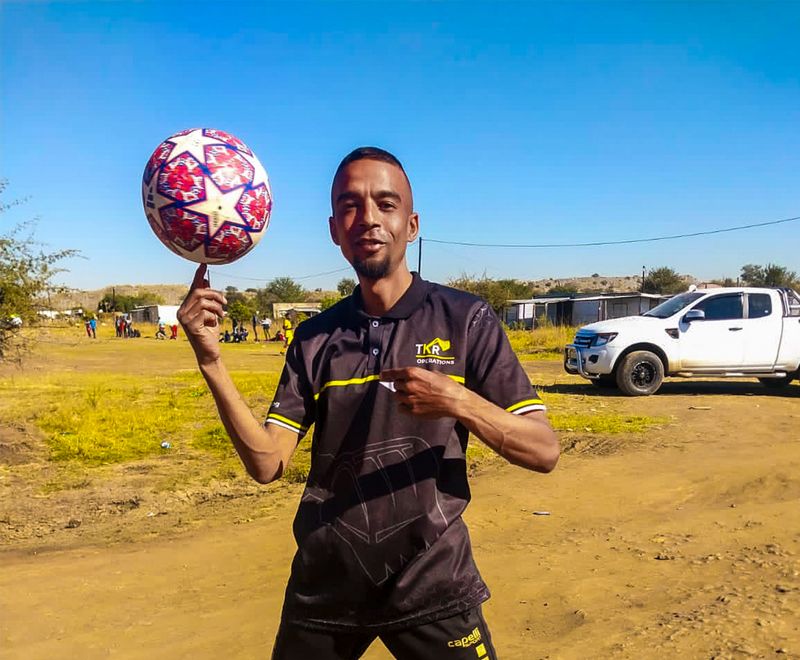 Zain has been featured in music videos including Idris Elba's 'Robot' music video and in YoungstaCPT's Old Kaapie video.
He is hoping that more collaborations and sponsorships will allow him to expand his work.
"No child deserves to sleep hungry or be abused' he said.
bird story agency
<script src="https://bird.africanofilter.org/hits/counter.js" id="bird-counter" data-counter="https://bird.africanofilter.org/hits/story?id=1154&slug=ball-dream-new-life-how-soccer-freestyling-revolutionized-a-life" type="text/javascript" async="async"></script>