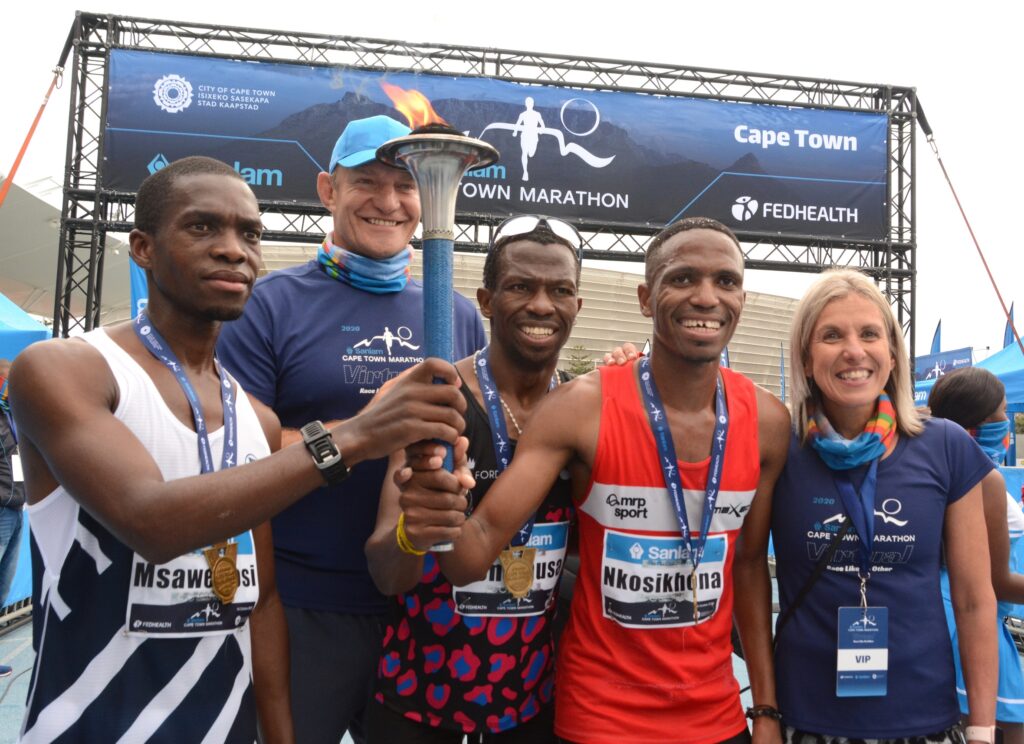 The Nedbank Runified Breaking Barriers Ultra-marathon, to be run over 50km in Gqeberha on Sunday, has attracted an impressive line-up of runners from the sub-continent and gets full marks for ambition.
The race is billed as an attempt on the World 50km Road Record, closely associated with South African marathoners (both male and female records). The world marks are challenging and it will require athletes with significant marathon speed and ultra-marathon endurance to succeed.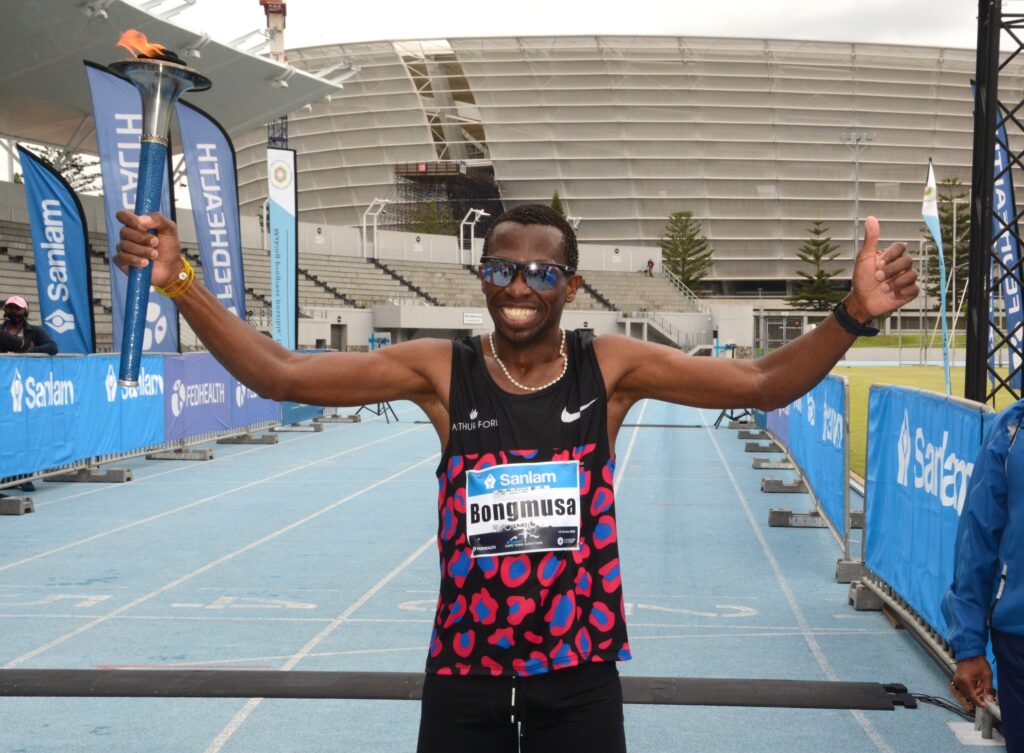 In the heady days of South African marathon running over four decades ago, Thompson Magawana and Frith van der Merwe ran extraordinary races in the 56km Two Oceans Marathons, setting world marks for 50km en-route to winning the Cape's great ultra-marathon in record times which remained unsurpassed.
Magawana stopped the clocks at 2 hr 43 min 50 sec running through the 50km mark near the top gate of Kirstenbosch during the 1988 Two Oceans Marathon, to set a new world mark which stands to this day, alongside the remarkable 3:03:44 Two Oceans record he established in the same event.
A year later it was the turn of Van der Merwe, who ran through the Two Oceans 50km mark in 3:08:39, before setting the full race record of 3:30:36, which has yet to be beaten. Two athletes have bettered the South African's 50km record in the last two years. English marathoner Alyson Dixon ran 3:07:38 in Croatia in 2019 before American Des Linden smashed it by almost eight minutes, breaking the three-hour barrier in her 2:59:54 victory in Eugene, Oregon.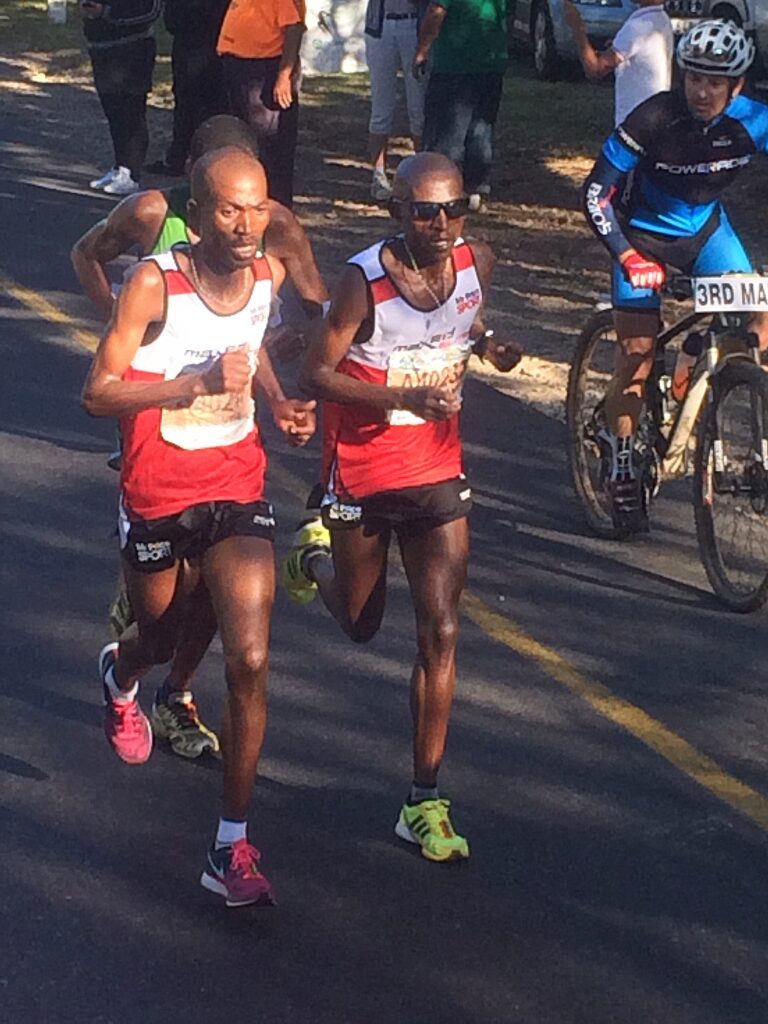 Magawana was a 2 hr 08 min marathoner when he ran the Two Oceans and world 50km record, while Linden's best is 2 hr 22 min. While Sunday's field bristles with world-class ultra-distance athletes, capable of setting new standards for distances of 80km and longer, it is doubtful there is any athlete in the starting line-up with the speed to seriously challenge the world marks over 50km.
However, there is always room for surprises in marathon racing – and certainly in ultra-marathoning. And the significant record incentive of R150 000, added to the winning prize of R100 000 could give athletes the incentive to race above themselves and light up the Gqeberha streets.
Further, the men would 'only' be required to run at just faster than 2:18 marathon pace for a distance just 6km beyond the standard marathon distance, which suggests a current 2:15 marathoner could have a realistic shot at the pot of gold if prevailing conditions are favourable.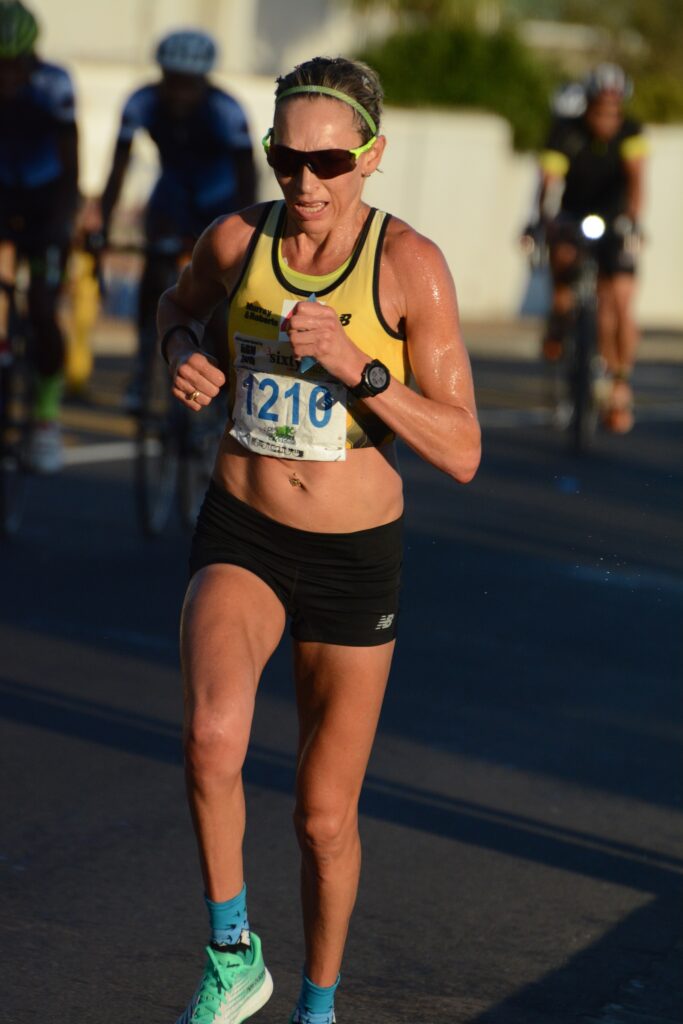 The quickest men in the field in terms of marathon times are Ethiopia's Ketema Negasa and Kenyan Shadrack Kimaiyo, whose respective best times of 2:11:05 and 2:12:52 should give them a fighting chance of snatching the record if conditions are perfect on the day and if they can sustain their marathon pace to 50km.
Not far behind, in marathon speed, is South African Phillimon Mathiba, who placed fifth in Dublin in 2:13:11 less than two years ago and looks to be South Africa's best hope of marathon glory this weekend, while Comrades champion, Edward Mothibi, with a marathon best of 2:16:49 and the heart of an ultra-runner, could also be in with a chance.
But the biggest surprise on Sunday could come from an athlete better known for his track exploits over 1500m. Juan van Deventer placed sixth in the 1500m final at the Beijing Olympics, but his career was literally shattered along with his knee cap, after being hit by a car while training for the London Olympics.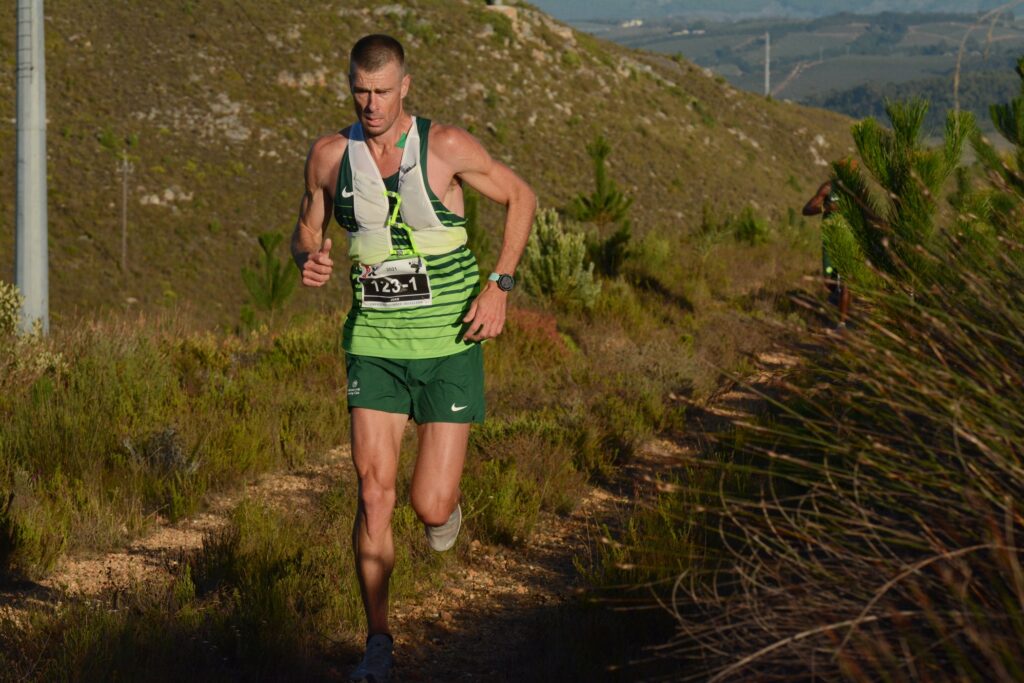 Now in his late thirties, Van Deventer has built a new athletics career as a marathon and ultra-marathoner on the road. Although his marathon best of 2:26 is way off what is needed on Sunday, this was run at altitude in Johannesburg and there is little doubt Van Deventer could run substantially faster.
He recently won the competitive three-day AfricanX Trail Run with partner Eric Ngubane, also racing on Sunday, and declared himself ready for action in 2021. This weekend could prove a career breakthrough for the Johannesburg athlete and there is little doubt he will go with the leaders from the earliest stages of the race.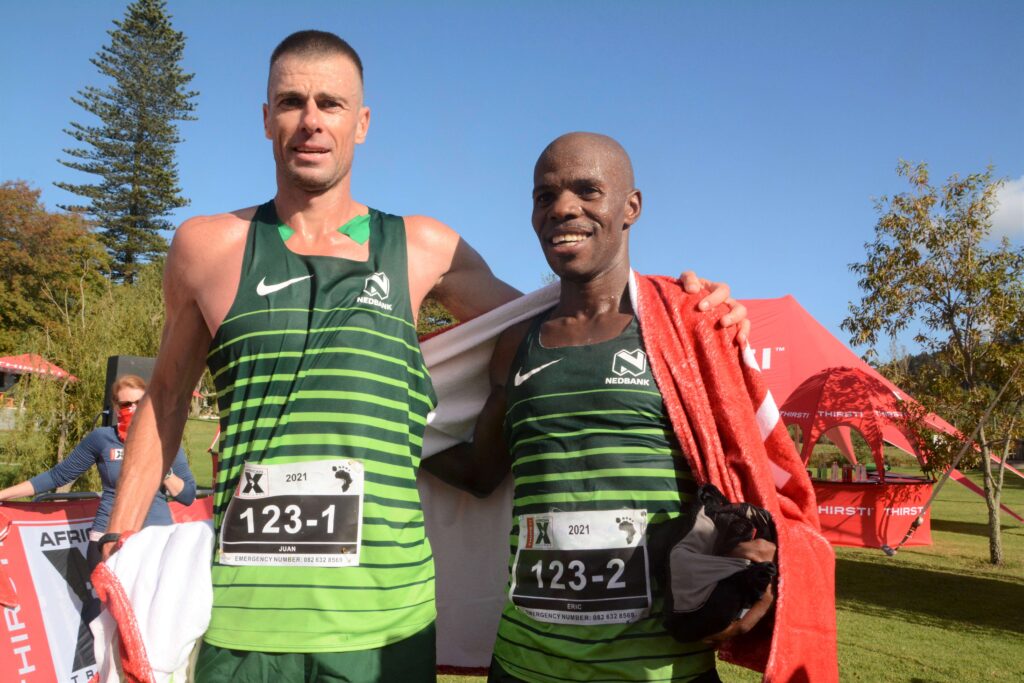 Others looking for a podium position or at least some of the prize money for the top ten finishers, included three times Comrades winner, Bongmusa Mthembu, former Two Oceans and Comrades winner, David Gatebe, up and coming KZN athlete NKosikhona Mhlakwana, Botswana athlete Thatayaone Kelapile, Zimbabwean ultra-stars Collen Makaza, Marko Mambo and Mike Fokoroni and marathoners from the heartland of Lebenya Nkoka and Teboho Sello.
While there are two women in the field who appear capable of challenging for the record, neither will be racing the full distance. Gerda Steyn and Irvette van Zyl have been earmarked for the Tokyo Olympics following their sub-2:30 marathons in Italy last month and will just play roles as pacers on Sunday so as not to harm their condition for the bigger goal.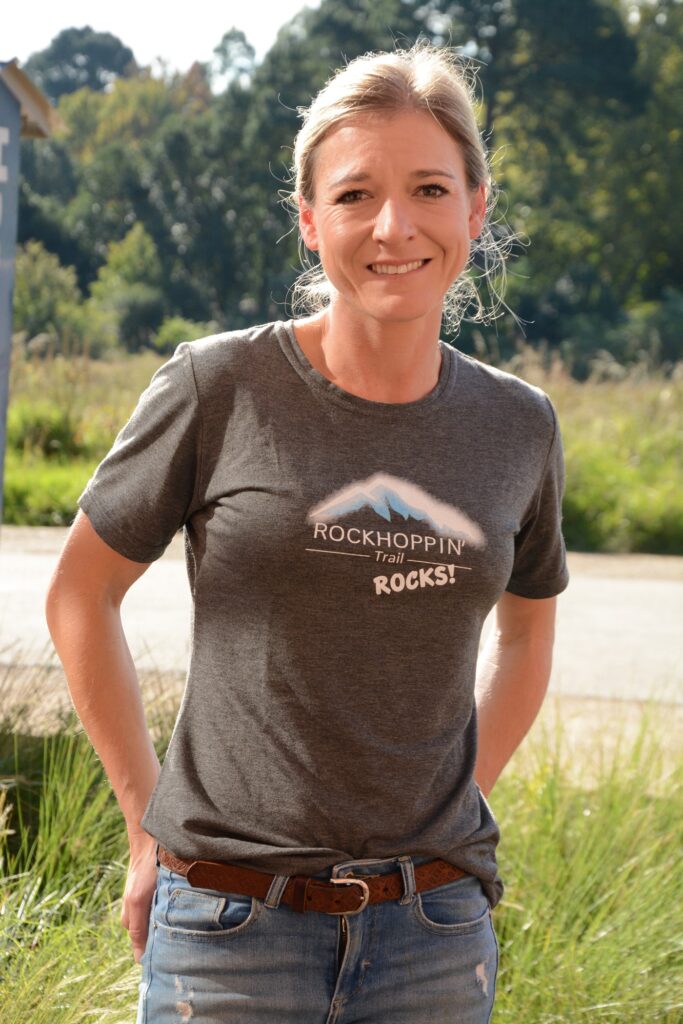 In their absence, it is hard to see any of the others getting close to Linden's sub 3 hour time, or even Dixon's 3:07. The Kenyan quartet of Janet Cheruiyot, Lilian Chemweno, Gladys Koech and Jennifer Koech are likely to be competitive, although none of their marathon best times suggests the likelihood of a record.
Ethiopian Gete Gelato (2:38 marathon best) and Polish athlete Dominika Stelmach (2:41) add to the international quality of the race and will be strong contenders for a top-three position, with former Comrades champion, Charne Bosman, and ultra-runner newcomer, Jo Keppler, providing hopes for the host country.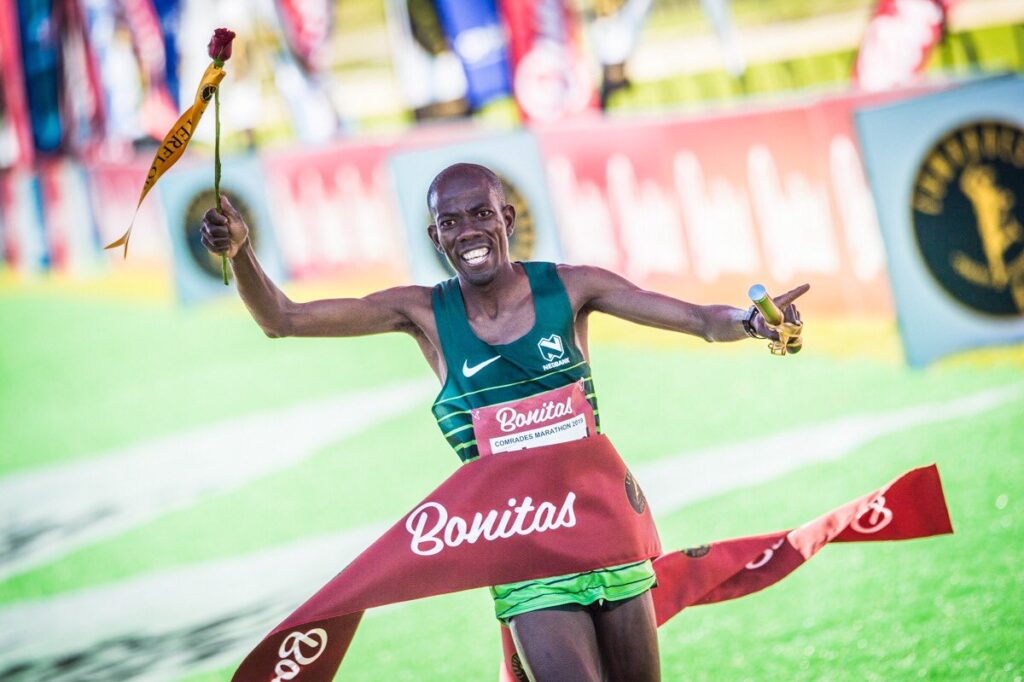 'We're so excited to see some of our greatest runners back on the road, and the prospect of a new world record makes it an unmissable event," said Tobie Badenhorst, Head of Group Sponsorships and Cause Marketing at Nedbank. "We're proud to be able to bring this event to South Africa and, in true Nedbank fashion, ensure that our communities' benefit while doing so."
The race will be televised live on South Africa's SABC 2 and live-streamed from the Nedbank Facebook Page from 07h00 on Sunday.
Story by Stephen Granger
©SPNAfrica News