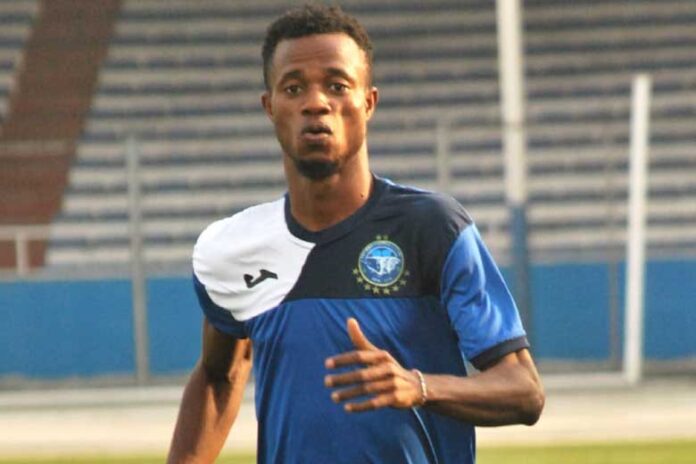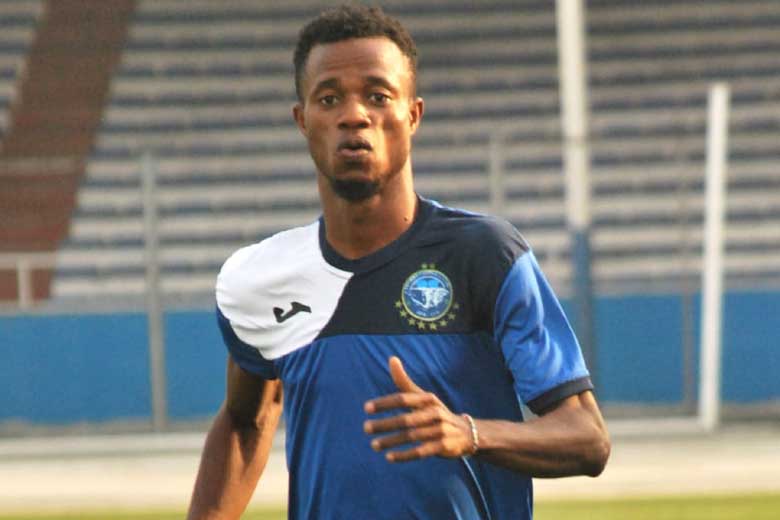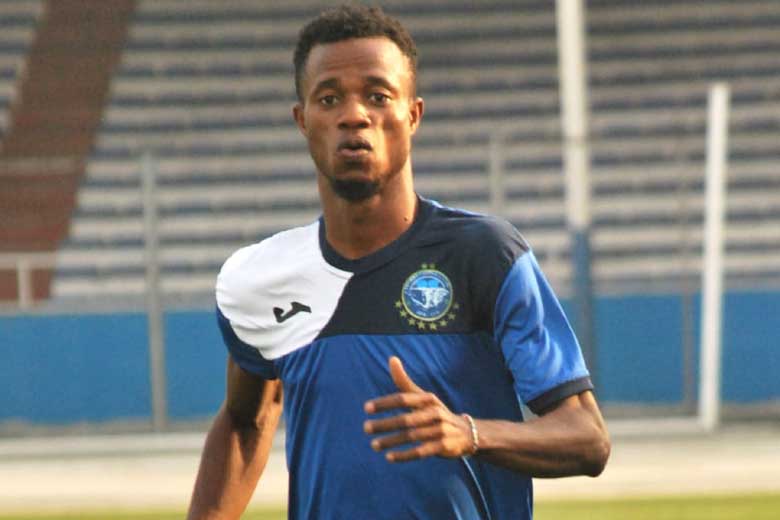 Enyimba International of Nigeria fell prey to elite finishing by Pyramids Football Club of Egypt in their first leg CAF Confederation Cup quarter final tie in Cairo.
Enyimba visited the 30 June Air Defence Stadium for the first time in their history as both sides geared for their first meeting in Africa's second tier club competition but it turned out to be a game the Aba Elephants would want to forget.
Pyramids were showering goals on the two-time African champions as they put on a sparkling show of finishing.
Fatai Osho's side looked to be in for serious business as they took the lead with 53 seconds on the clock.
Victor Mbaoma stole one from the opposing keeper to slot home but soon after, the Egyptian outfit came out of their shell and in the most devastating manner.
Ramadan Sobhi netted for last year's finalists at the quarter hour to level the scores but Enyimba tried to get their noses back in front minutes later.
Gabriel Orok tried to unlock something special from distance but his effort was easy for the Pyramids shotstopper.
John Noble preserved the scores with a fine save on 37 minutes after he denied Ahmed Hassan who was through on goal as both clubs went into the break with the tie all square.
However, Pyramids increased the heat with three second half goals.
Abdallah El-Said put the hosts ahead four minutes after halftime and substitute Ibrahim Hassan came on to possibly settle the two-legged contest.
Hassan completed his brace within nine minutes as he found the back of the net on 58 and 67 minutes.
Enyimba's gaffer, Osho threw in fresh legs to save the contest from getting far from their reach as Abiodun Adebayo, Cyril Olisema and Ojo Solomon all came on for Abubakar Hassan, Tosin Omoyele and Dare Olatunji respectively.
With the clock running down, Ojo tried to get Enyimba's second away goal of the tie but his attempt was unsuccessful as his effort sailed wide.
A poor evening for the record Nigeria Professional Football League (NPFL) winners who must now score three unreplied goals in the second leg in Aba in seven days time.
TEAMS
PYRAMIDS FC22. Sherif Ekramy 24. Ahmed Fathi 5. Ali Gabr (Ahmed Mansour 🔄 67′) 25. Ahmed Samy 21. Mohamed Hamdi 17. Mohamed Farouk (Ahmed Tawfik 🔄 24′) 14. Nabil Donga 19. Abdallah El-Said (⚽ 49′ Islam Issa🔄 87′) 10. Ramadan Sobhi (⚽ 15′) 7. Eric Traore (Mahmoud Hamada 🔄 87′) 9. John Antwi (Ibrahim Adel Hassan🔄 46′)
Substitutes16. Ahmed El-Shenawy 2. Ahmed Ayman Mansour (🔄 67′) 32. Diego Rolán 12. Ahmed Tawfik (🔄 24′) 33. Mahmoud Saber 20. Mahmoud Hamada (🔄 87′) 30. Ibrahim Adel Hassan ⚽ 58′ ⚽ 67′ 🔄 46′) 8. Islam Issa (🔄 87′) 18. Ibrahim Hassan
Coach: Rodolfo Arruabarrena
ENYIMBA1. John Noble 3. Daniel Darkwah 5. Abubakar Hassan (Abiodun Adebayo 🔄 70′) 24. Nelson Ogbonnaya 22. Stephen Manyo 26. Austin Oladapo 30. Dare Olatunji (Ojo Solomon 🔄 71′) 8. Farouk Mohammed 19. Gabriel Orok (Kadiri Timileyin 🔄 58′) 25. Victor Mbaoma (⚽ 1′) 11. Tosin Omoyele (Cyril Olisema 🔄 71′)
Substitutes21. Sabirou Bassa-Djeri 18. Abiodun Adebayo (🔄 70′) 2. Emmanuel Ampiah 4. Anthony Omaka 20. Cyril Olisema (🔄 71′) 28. Ojo Solomon (🔄 71′) 14. Kadiri Timileyin (🔄 58′)
Coach: Fatai Osho
BookingsYellow: Ahmed Samy 40′ Mahmoud Hamada 90+3'Red: None
Stadium: 30 June Air Defence Stadium, Cairo, Egypt.