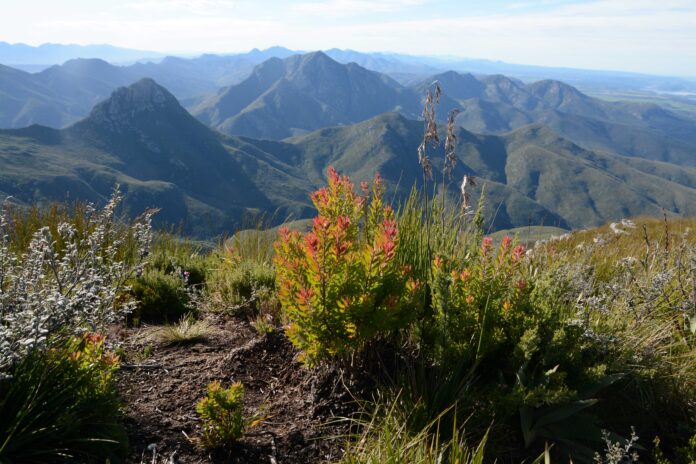 by Stephen Granger
Last Saturday's fourth edition of the Discovery George Mountain Ultra Trail (or simply the MUT, as it has become known affectionately, saw competitive trail running and record-breaking performances from some of South Africa's leading athletes. By the end of the day almost 1000 trail runners of all shapes and sizes were happily reliving their experiences while pandering to aching limbs and muscles.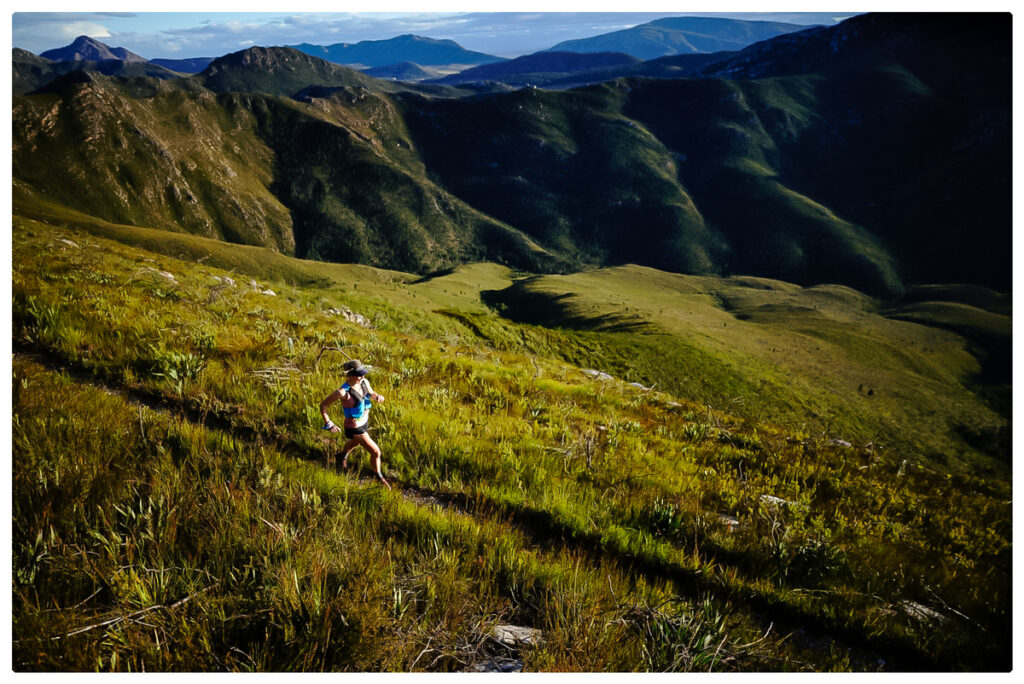 Compliant running weather conditions after the threatened storm abated, perfectly-prepared trails and route markers, lively refreshment stations staffed by enthusiastic local volunteers and top performances were all part of this year's Southern Cape action, which will long live in the minds of those privileged participants or supporters. But how did it all begin?
During the inaugural Ultra-trail Cape Town race in 2014, George-based trail runners Jacques Mouton and Zane Schmahl found themselves running together in the 62km race and comparing Table Mountain trails with those they knew back home and soon talk turned to the idea of hosting a similar event in George.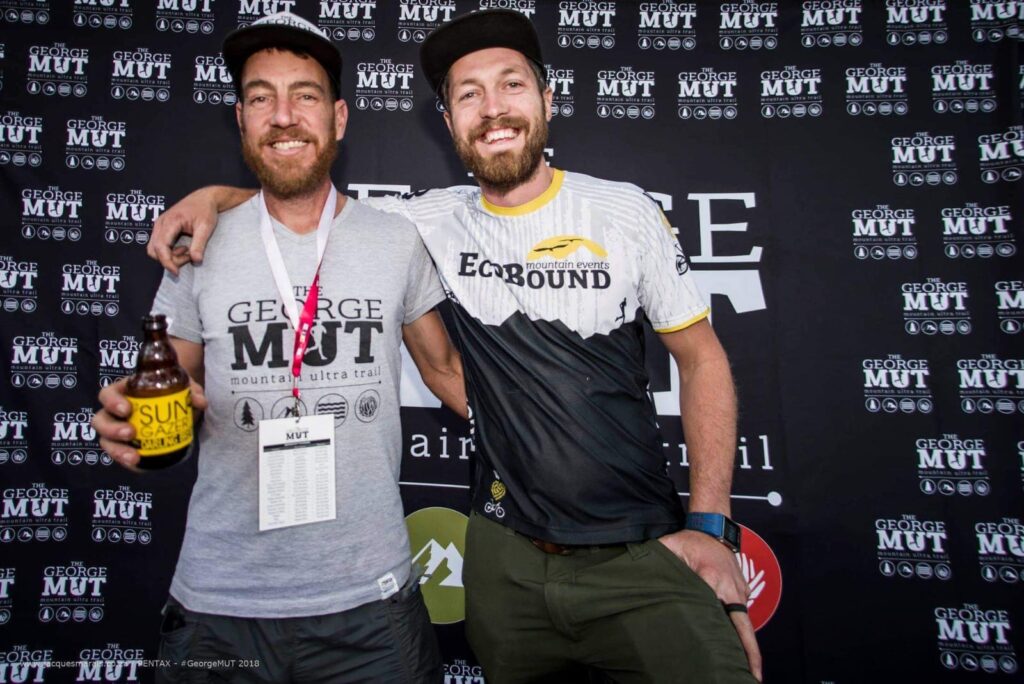 Mouton and Schmahl found synergy in their ideas of a George mountain-adventure in the majestic Outeniqua Mountains. Helpfully, they brought difference skills sets to the party – MUT route-director Mouton with his intimate knowledge of and ability to map the trails in and around George and MUT event-director Schmahl with his background in high-profile mountain bike events and his ability to 'put the show on the road'.
It took four more years before the MUT moved from talk to turkey with three distances – 9km, 25km and 60km – offered for the inaugural event in 2018, but the pair had done their homework, and it was clear from the start that MUT was there to stay. And with a title sponsor in the form of Discovery coming on board for the second edition a year later, the MUT was on the ascendancy.
Even COVID, which stopped many distance-running events in their tracks, could not completely kibosh the MUT and the 2021 edition went ahead under special dispensation and COVID-related conditions.
With the MUT having being 'discovered' by the title sponsor, a strong partnership forged to serve the interests of the George community, the event and Discovery into the future. "Discovery's involvement in MUT has been fantastic," said Mouton. "They're a sponsor who love to get involved and help where they can. They're conscious of the need to get people active and we are planning to have a closer link with their Vitality programme in the future."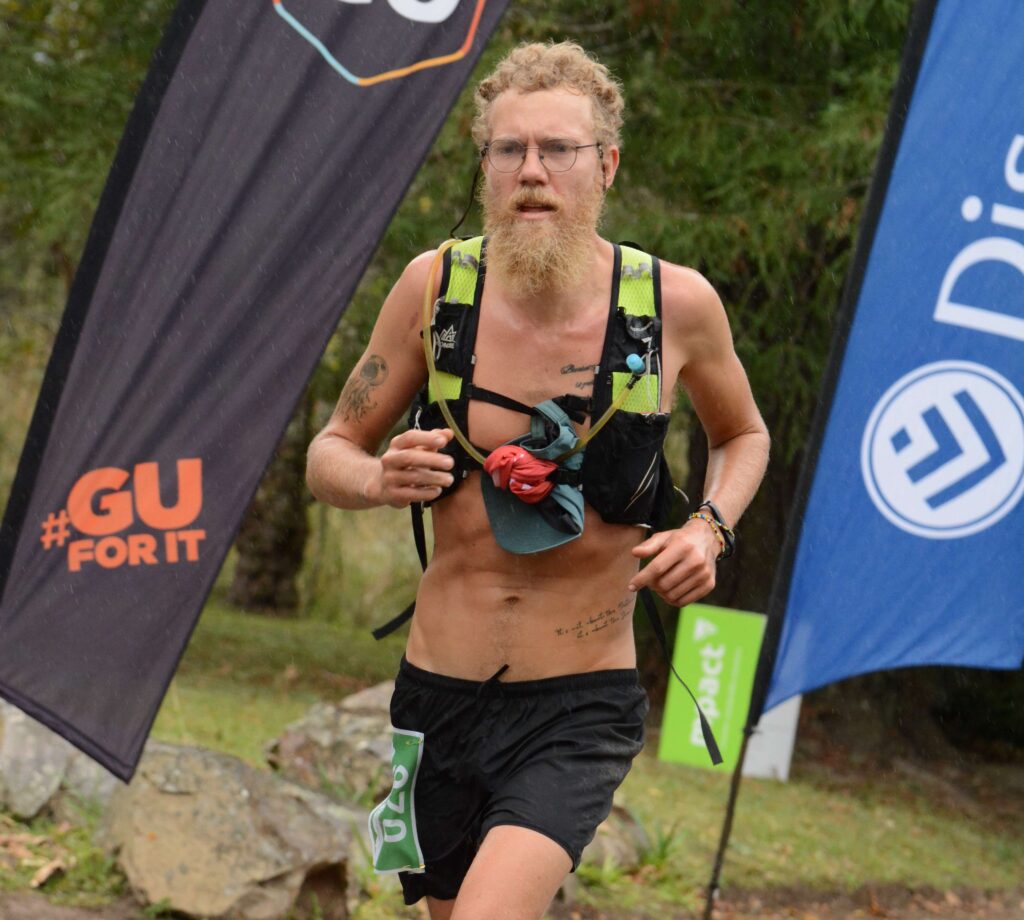 Mouton, a Comrades and Two Oceans Marathon silver-medallist, moved to George after completing his schooling in the Free State and thrives on mixing business with his passion – his outdoor adventure shop, MountCo, is a well-known rallying point for runners in the city.
After competing in the 2008 Skyrun 100km in the Eastern Cape as part of his training for the Comrades Marathon, he started Garden Route Trail Running (GTR) – a group bringing together runners who enjoy running informally and socially. "Our focus was to get the average trail runner onto our mountain trails," Mouton explained.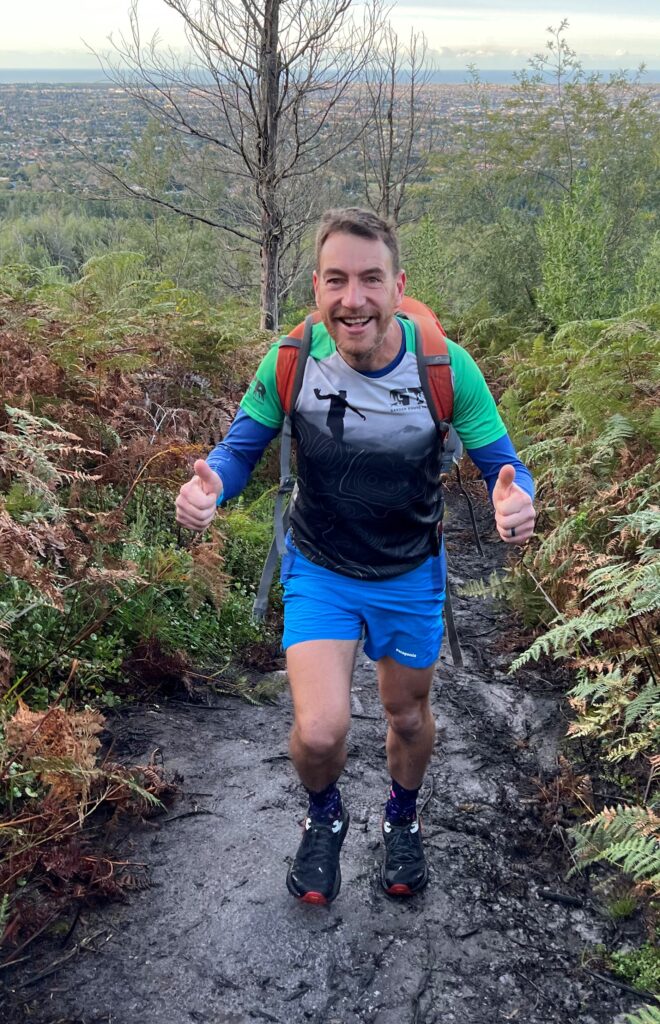 GTR is also active in rehabilitating and maintaining the trails, which they do in conjunction with the local mountain bike group, the Hillbillies. "We employ three people working full time on the trails," explained Mouton. "CapeNature support our work – they were one of our first sponsors and have allowed us to open new trails. And George Tourism have also contributed, recognising the importance of outdoor adventure to tourism."
But the financial load to maintain trails and keep at bay the ever-present invasive vegetation which threatens to choke paradise if left unchecked is significant. Additional labour will need to be sourced to do so, offering the twin benefits of maintaining what could be regarded as one of George's most significant economic assets and creating much-needed jobs.
"The community is very important to us and we host regular social runs, the Thursday trail time trial and providing opportunities for runners to tackle the Six Peak Challenge. The community spirit has built up over a long time into what it is at the moment with a membership of 900. And the MUT grew out of that running community.
"Sometime after we had spoken at the Ultra-trail Cape Town, Zane and I decided to go out and run a few kilometres on the trails to see if we could find a potential route. By then I knew most of the trails around George and I discovered the Campherskloof section of the Outeniquas, which had not been used for years.
"We ended up running 58km and although we had no idea of where the start and finish might be, we felt we had cracked the essence of the 60km route, which we believed would always be the primary race distance for the event."
And so it proved. Although new race distances have since been added to the bouquet on offer – the MUT Marathon over 42km in 2021 and the MUT 100km this year – the 60km has retained its status as the event's blue ribband event.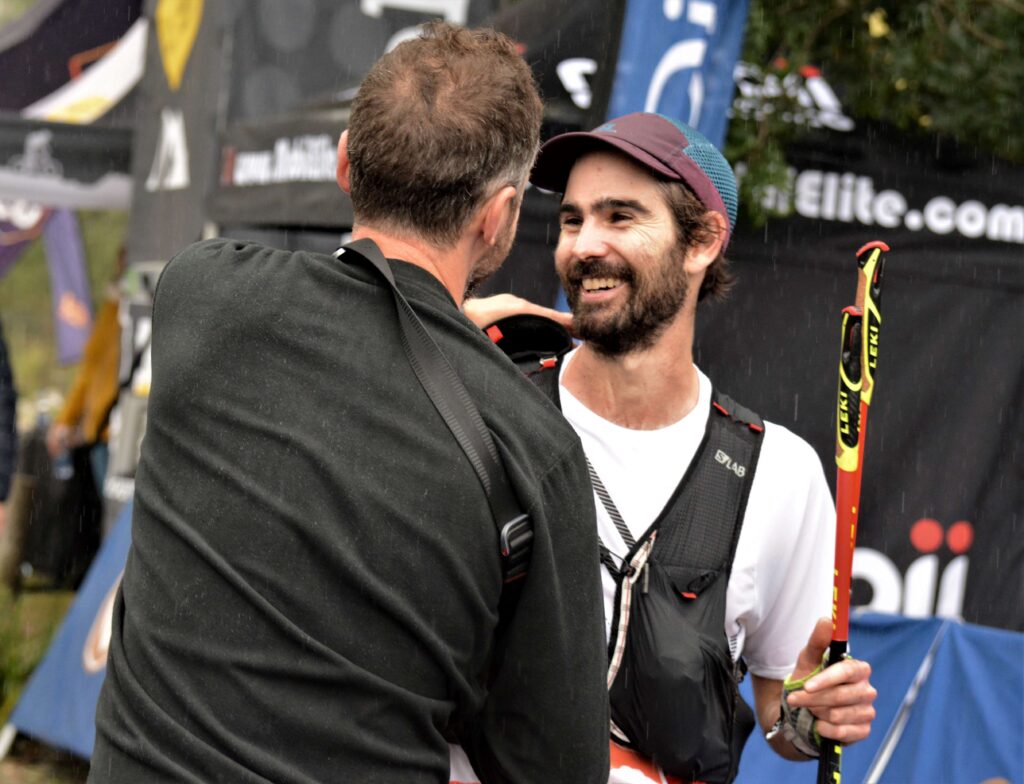 From the outset, the Discovery George Mountain Ultra Trail has attracted several of the best athletes in South Africa, including the likes of AJ Calitz, Kane Reilly, Christiaan and Landie Greyling, Toni McCann, Robbie Rorich, Mvuyisi Gcogco, Kerry-Anne Marshall, Lijan van Niekerk and Bruce Arnett, and it is surely just a matter of time before international stars wing their way to George in June.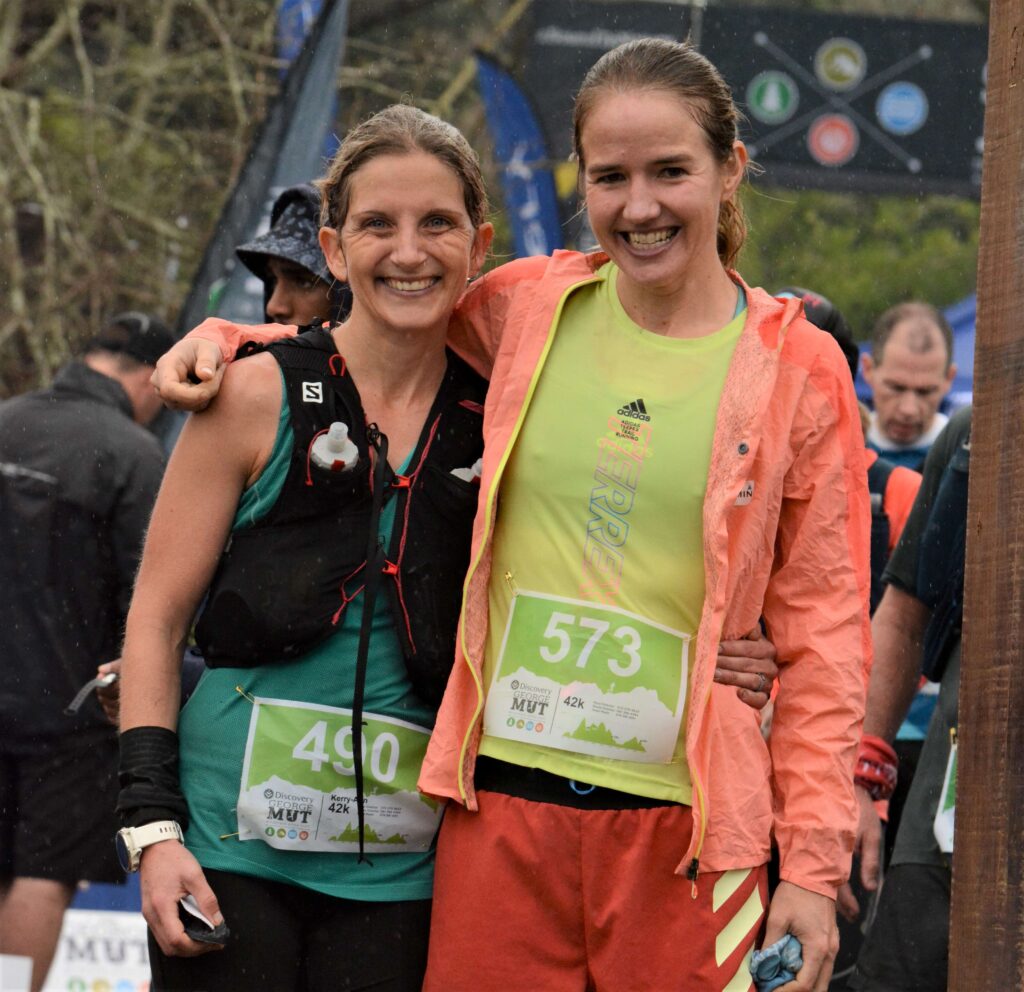 But equally important for the MUT is to get the wider community out running breath-taking mountain trails and with the 2022 edition reaching close to four figures in participants, Mouton and Schmahl's early vision has clearly come to pass.
Discovery's Franchise Director and owner of Discovery Consultancy Services in George, Ingrid van Wyk, has been a key figure in building the partnership. Having found for herself the mental and physical health benefits of trail running, she's keen to secure those for others through Discovery's involvement.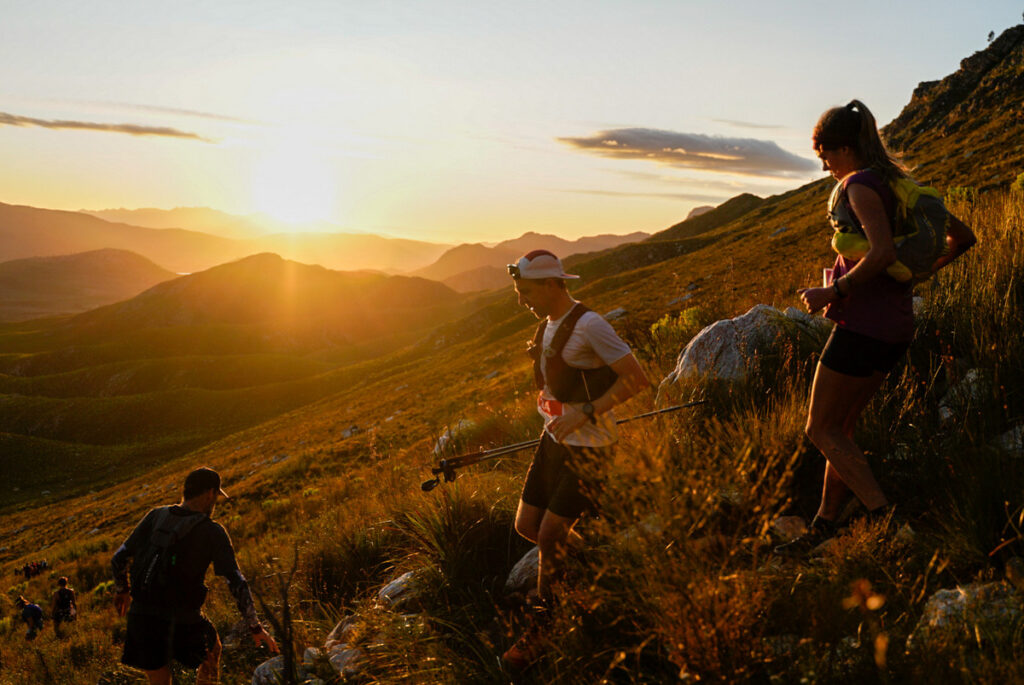 "I love the outdoors –there's no better experience than seeing world from top of mountain!" said Van Wyk. "Trail running exposes you to nature and its benefits. Discovery recognises the importance of this, especially after COVID, where we've seen extreme increases in mental illness.
"People isolated themselves during COVID and this led to an increase in depression and suicides. Being outdoors in nature through trail running is a form of meditation and helps with mental health."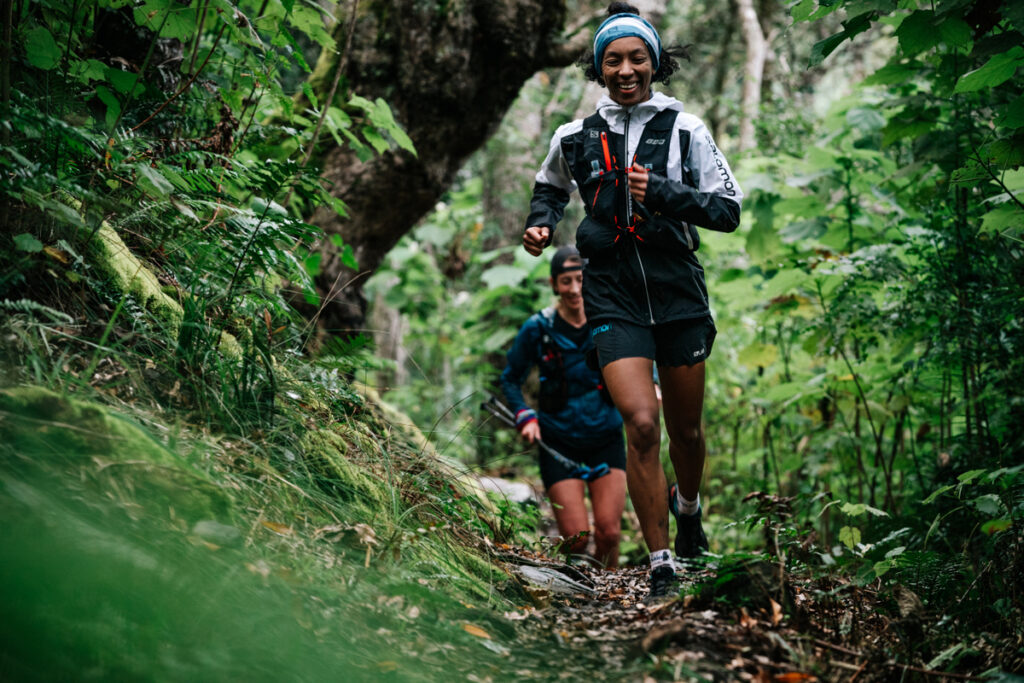 Van Wyk is delighted that the MUT caters for both ends of the sporting spectrum, reaching out to both elite athletes and the wider community. "Perhaps in the past trail running was seen to be more for advanced athlete," Van Wyk conceded. "The MUT team introduced the 10km to make running in nature in the mountains accessible to the normal person. And the longer you stay in nature, the better for your mindset!
"But this year we also introduced the 100km, catering for ultra-athletes, who are always stretching boundaries to see what their bodies can achieve. That's very much a mind-game. And next year Jacques, Zane and their team are looking to put on a 100 miler! So, we cater for both entrance-level and extreme running and Discovery is definitely on board for next year."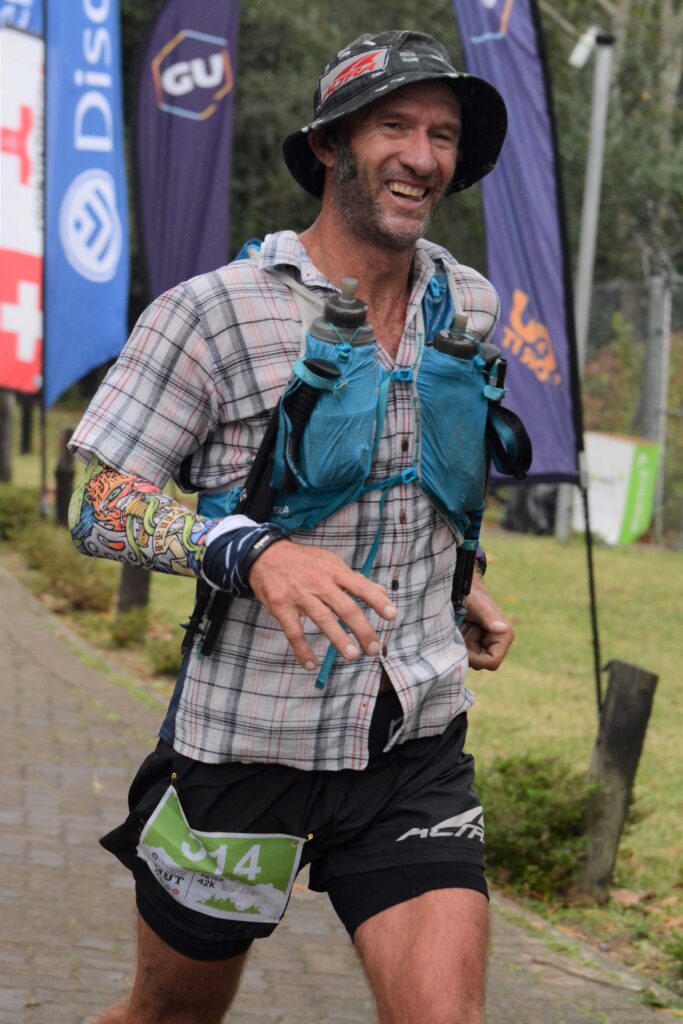 Three senior marketing managers from Discovery's head office in Sandton, Meredith Gillmer – Digital Marketing Manager Vitality, Deon Curtis – Marketing Manager of Sponsorships and Kyle Pillay – Marketing Manager Sales and Distribution, were suitably impressed at their investment in the sport of trail running.
"We had very positive feedback from head office," enthused Van Wyk. "When I was in Gauteng, my perspective was very much about money wealth. But when I moved to George, I found it was more about being healthy and what your body can achieve. Discovery's core mandate has always been 'health is wealth' and this is a perfect fit with the mission of the George MUT."
If Cradock Peak at 1578m and the surrounding mountain peaks, ridges and valleys of the Outeniquas are the MUT's calling card, the infectious community spirit is its engine driver, with an enthusiastic group of volunteers carrying out task ranging from staffing aid stations in remote mountain locations to checking in athletes at the start and finish.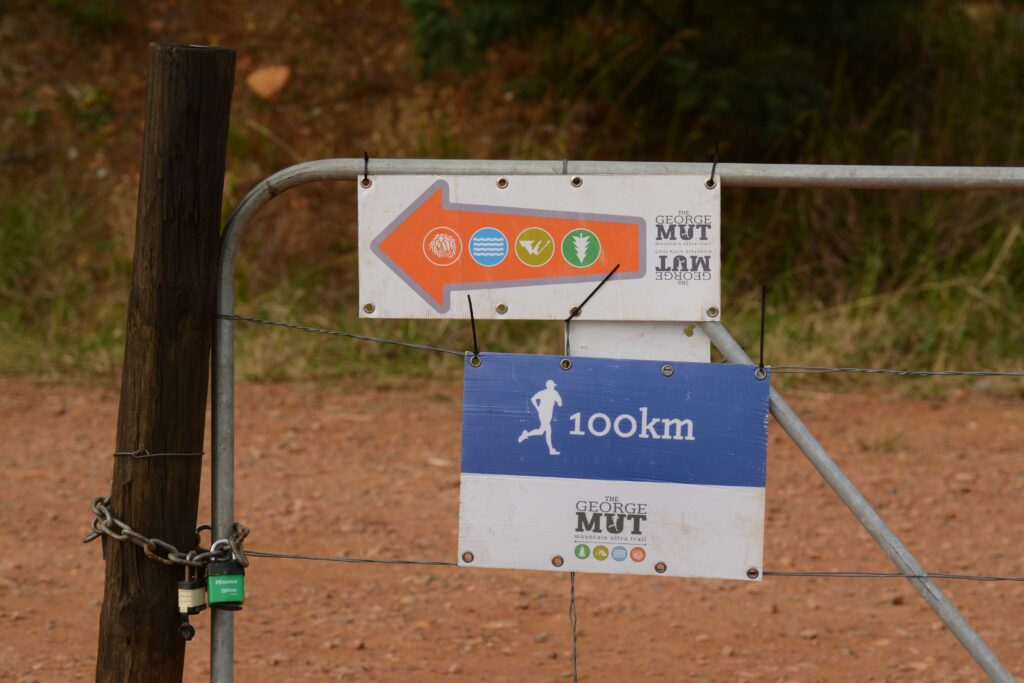 Mouton and Schmahl's vision for Discovery George Mountain Ultra Trail and GTR is to showcase George as the ultimate trail running destination in the country. Judging by last week-end's event, they are well on their way to succeed in their goal.