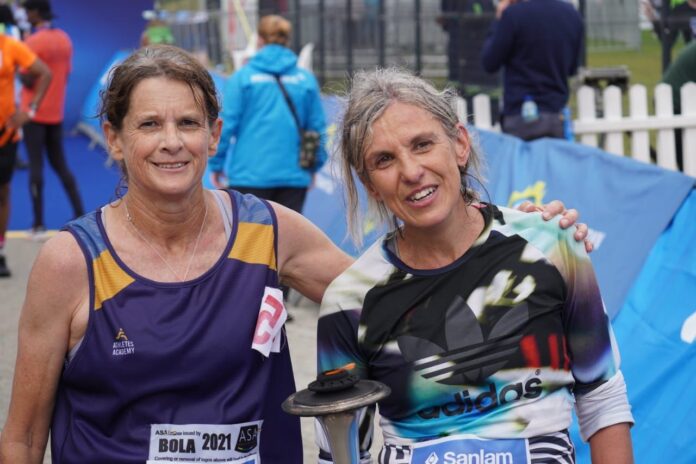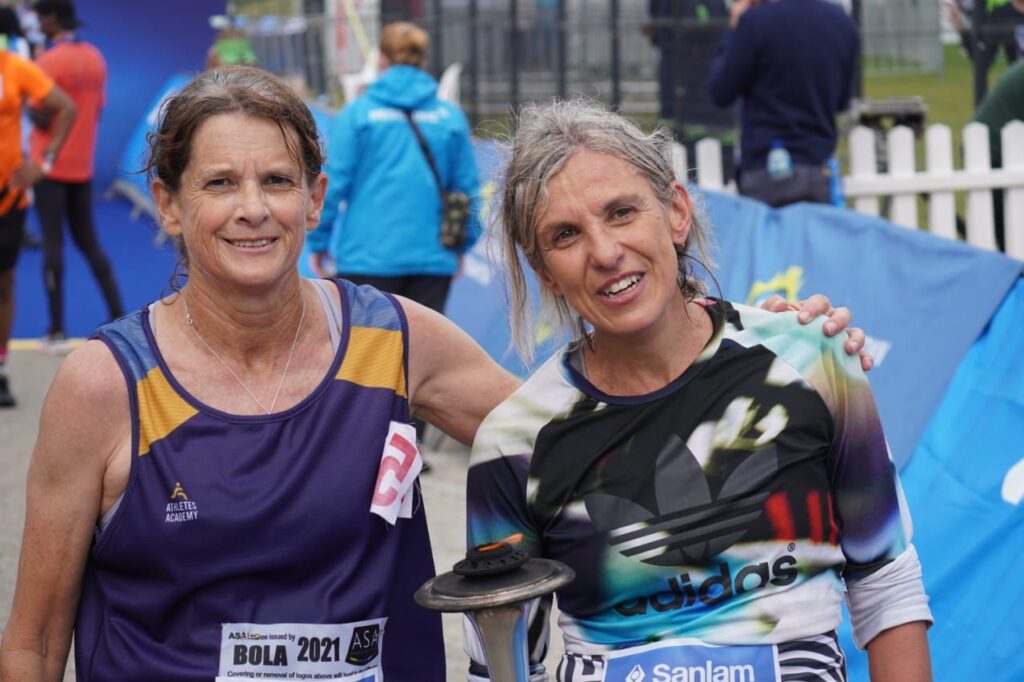 Two of South Africa's greatest sporting names – and long-standing rivals – have joined forces in a bid to create a mentorship program that they hope will put young African athletes from less privileged backgrounds on the international map.
By Stephen Granger
Elana van Zyl and Zola Budd are both sports legends, having achieved the extraordinary, including world records and titles on track, cross country and road. Born within months of each other in different regions of South Africa, the two became keen rivals while they were still at school, with child-prodigy Budd running world junior records barefoot and holding the edge over her Cape rival, early on.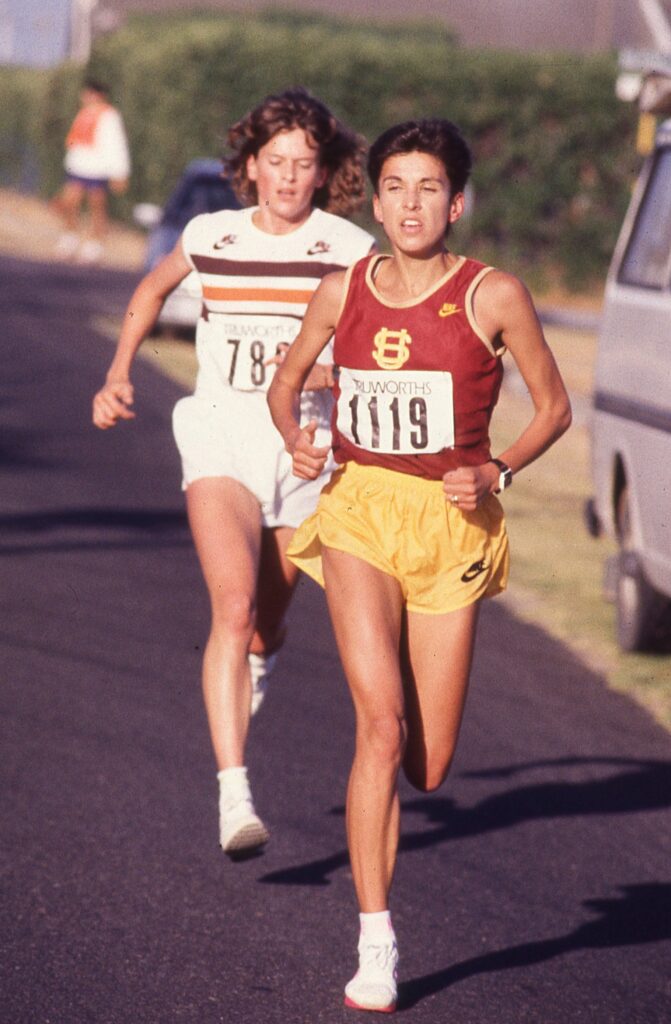 Van Zyl grew in stature through adolescence and had claimed a world record of her own before her 25th birthday, running a stunning 46:57 over a 15km lapped course at Green Point, Cape Town, before claiming her country's first post-democracy Olympic medal with a 10 000m silver at the 1992 Games in Barcelona.
World cross country titles came the way of Budd in the 1980s – albeit in the colours of Great Britain – and world half-marathon titles for Van Zyl in the 1990s. Both athletes won a host of high-profile road, track and cross-country titles and awards before following different paths into marathon territory.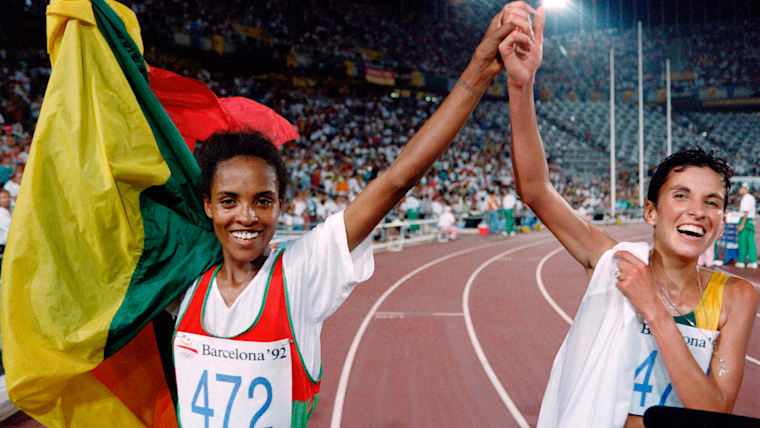 While posting several impressive performances in city marathons, Van Zyl was never able to replicate her world-beating form in sub-marathon distances in the full marathon. However, her 2 hr 25 min 15 sec debut at the Boston Marathon remains the fastest by a South African (13 seconds quicker than Gerda Steyn's effort in Siena, Italy this April) although the point-to-point Boston Marathon route fails to meet World Athletics' criteria for record recognition.
Budd, on the other hand, never raced the marathon as an elite athlete, but returned to distance running in the United States, where she had moved with her family in the early years of the millenium. Budd resumed semi-competitive running partly to train and partly to race with the college students she was coaching – as well as to prepare for a new challenge: to complete the Comrades Marathon. At the age of 46, she ran her best standard marathon in Florida in 2 hrs 55 min.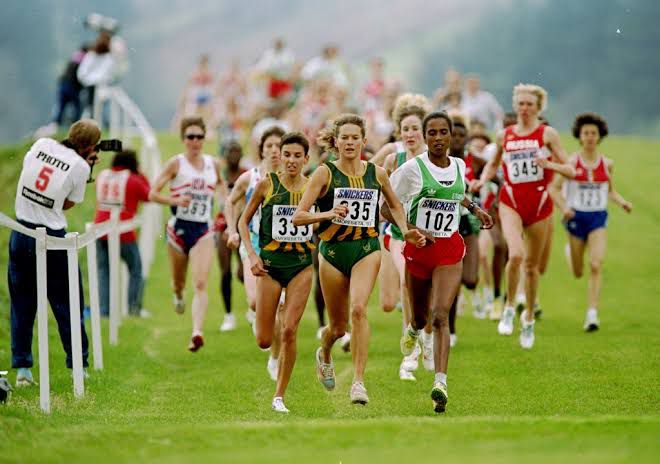 Van Zyl continued running, but at a non-competitive level, while Budd continued as a master athlete (athletes over forty years of age), returning to South Africa to race the country's two top ultra-distance events, the Comrades and Two Oceans Marathons, achieving a Comrades gold medal for her seventh position and narrowly missing gold at the Two Oceans, placing 11th.
Both athletes invested considerable energy in developing and mentoring younger-generation athletes, and when Budd returned to South Africa earlier this year, Van Zyl wasted no time in re-connecting with her one-time rival, persuading Budd to join her Endurocad running academy team.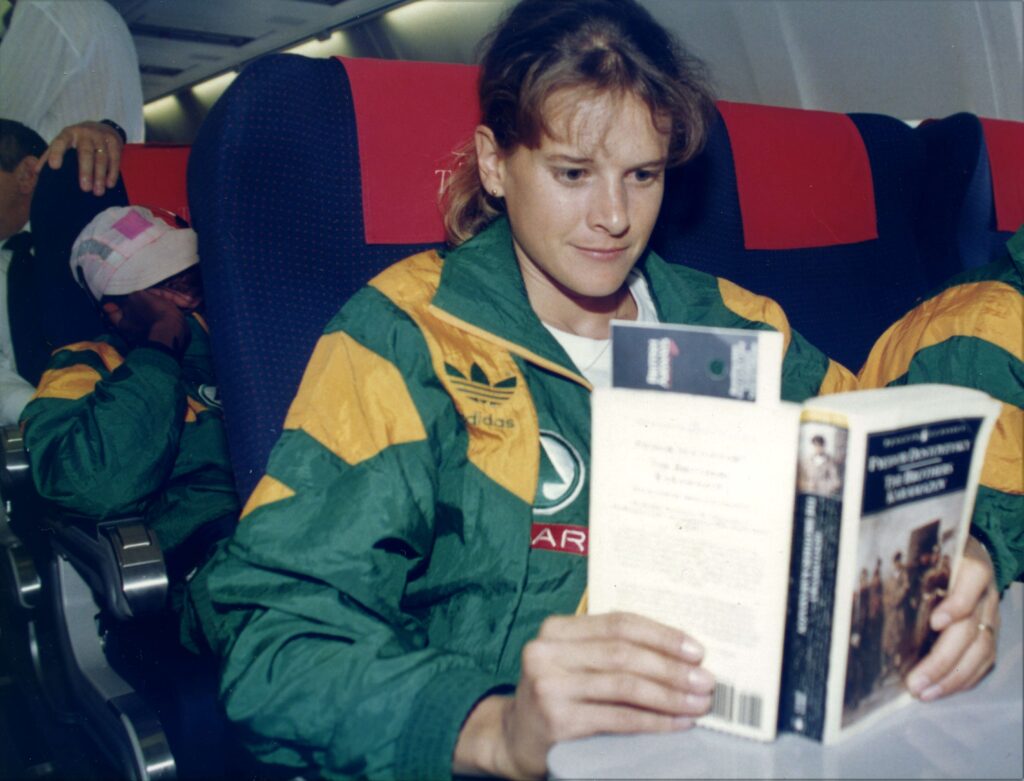 Endurocad has achieved impressive results promoting athletics in South Africa in general and in supporting and mentoring young women athletes in particular – and Budd readily agreed to join. She is currently enjoying her coaching at Stellenbosch High school, where she will play an important role in coaching athletes in Endurocad's bursary programme from next month.
Budd was also roped in to join Endurocad's team to run the Sanlam Cape Town Marathon to raise funds and profile for their young women empowerment programme. Budd's 'running mates' on the team included Van Zyl, former distance running champion KZN's …Blanche Moila, American technology executive, Rhonda Vetere and high profile corporate and sporting leader, Naiema Abrahams. Budd and Van Zyl's presence together created a moment in South African sporting history.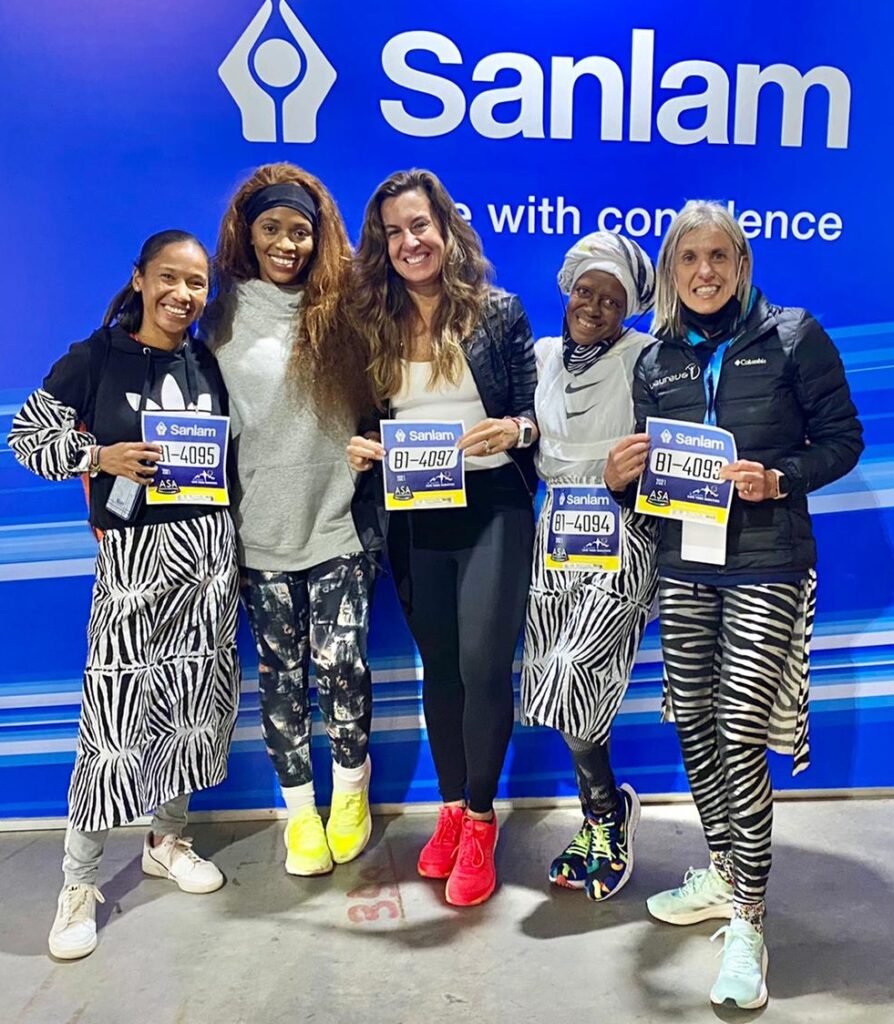 "Yes, it was the first time Elana and I have run the same marathon, which is quite surprising considering how many times we competed in track and cross-country races!" Budd reflected.
"But I think it was the most enjoyable of all my marathons. I ran with Elana the whole way and that was special. We ran a bit faster than we had planned and finished in 3 hrs 35 min. My last marathon before that was in Stirling in Scotland in 2017, where I ran 3 hrs 11 min.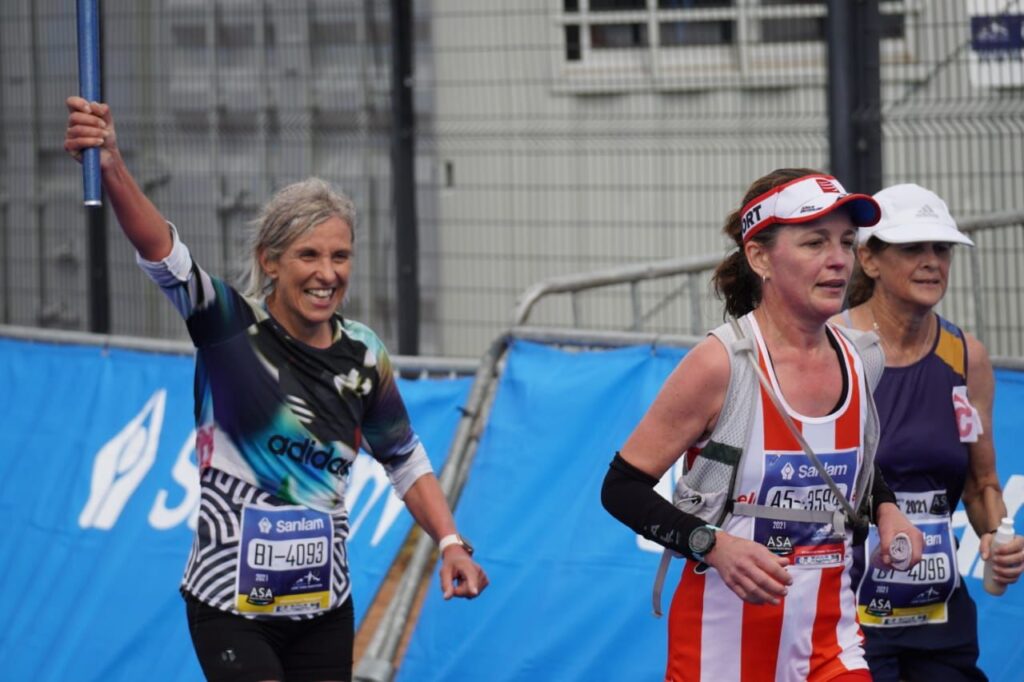 "I've enjoyed reconnecting with Elana and especially my coaching at Stellenbosch High – it has been an opportunity to give back to the children."
Not one to allow the grass to grow under her feet, Budd is also writing up her doctoral thesis. "I'm working on the final stages of my PhD. I've been researching the increase in PTSD (post-traumatic stress disorder) among former elite athletes. Remarkably, I have found that twice as many athletes suffer from PTSD than returning war veterans."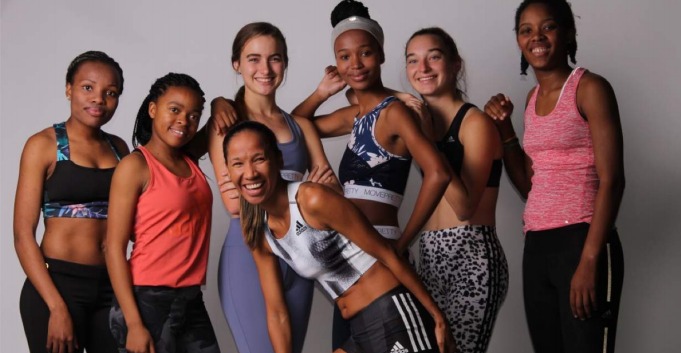 Having Budd join the Endurocad team has been a revelation for Van Zyl.
"Zola joining as the Stellenbosch High School coach as well as coach for our Stellenbosch Athletics Bursary Programme has made a significant difference," enthused Van Zyl.
"She has a quiet way of working, is very, very caring and has created a wonderful spirit at the school. It's unbelievable to have her back in South Africa – she has so much to give."
While the two former sporting stars shared many track and cross country competitions, both as rivals and on the same South African team, and were both coached by Pieter Labuschagne, Van Zyl has enjoyed building a deeper relationship with Budd in recent months.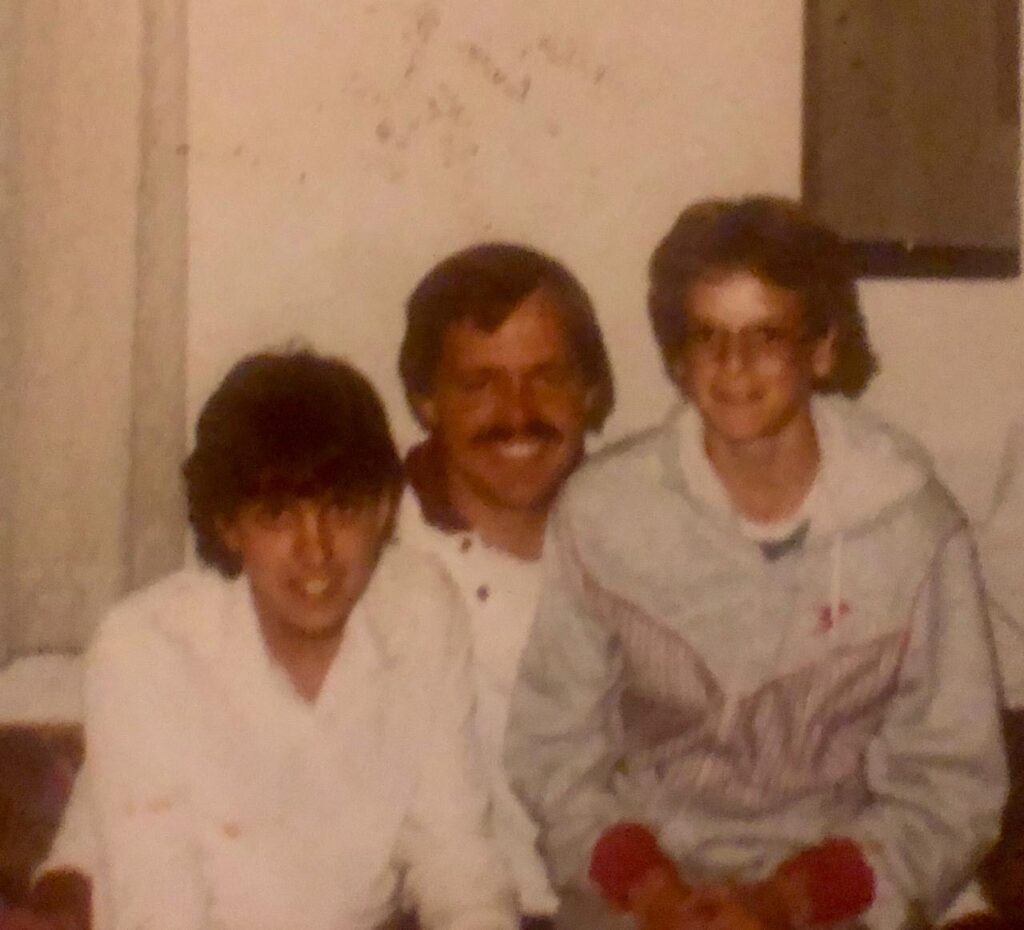 "When we were racing twenty plus years ago (our relationship) was on a very different platform. Now it's been different and its very good to have her in our camp. She's a really special person," Van Zyl added.
"She's funny, smart, sensitive and honest."
COVID has mostly been about bad news, but the pandemic resulted in Cape Town stealing the long-awaited Budd- Van Zyl marathon reunion from London.
"I had agreed to run London on a radio show and had managed to obtain three entries, which would include myself and Zola. But then we couldn't travel and we thought 'why not Cape Town?'"
"As race ambassador, I always like to be at the finish to welcome home the elite athletes, but I also felt it would be good to experience the race as a runner. Next year we will likely be a Marathon Major candidate city race, so running it then would not be possible. It was now or never.
"So we put the plan together in a hurry, only a month before the race. Rhonda had already committed to come and run and I knew how much she could bring to our programme – she has a huge social media following – and then Nolene Conrad, Blanche Moila, Naiema Abrahams and a few others joined in and we had our team. There was no time to make detailed plans and we agreed we would meet on the start line, but everyone would be free to run at their own pace.
"Zola arrived at the start with miniature zebras for each one of us and I carried mine in my hand the whole race! I had not run a marathon since 2014, when I ran the Cango Caves Marathon in Oudtshoorn, and with very limited training and in a state of exhaustion due to all the race preparation, I felt I might just make it in under four hours. And then we were off, finally running this great race together.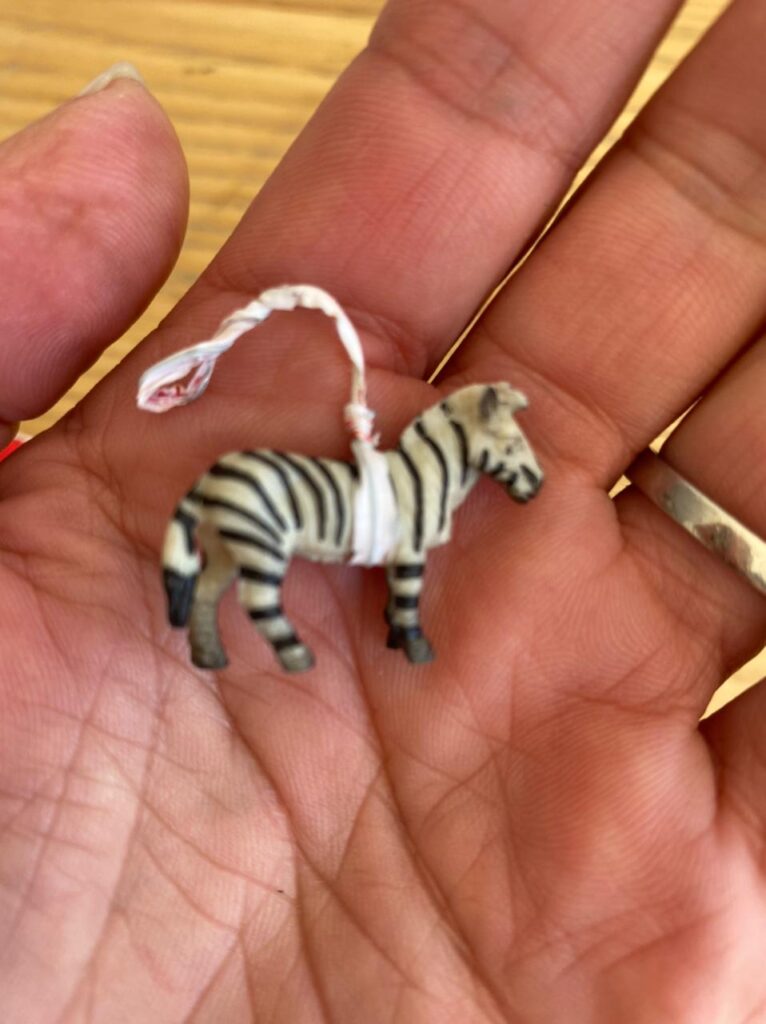 "Most of our team were running around four-hour pace or slower, but Zola seemed to be more comfortable at a faster pace and I felt easy enough in the early stages. In the end we ran together the entire marathon – two 55-year old women able to chat away through the race and still run 3:35! I must admit that my conversation reduced significantly towards the end when I began to struggle to keep pace. A few times I said to Zola that she should race on ahead, but she was happy with the pace and somehow I managed to keep up to the finish!"
High-powered technology communications guru, Vetere, is used to moving in high circles but found herself almost overcome as she joined her 'zebra' companions on the start line – her most memorable moment.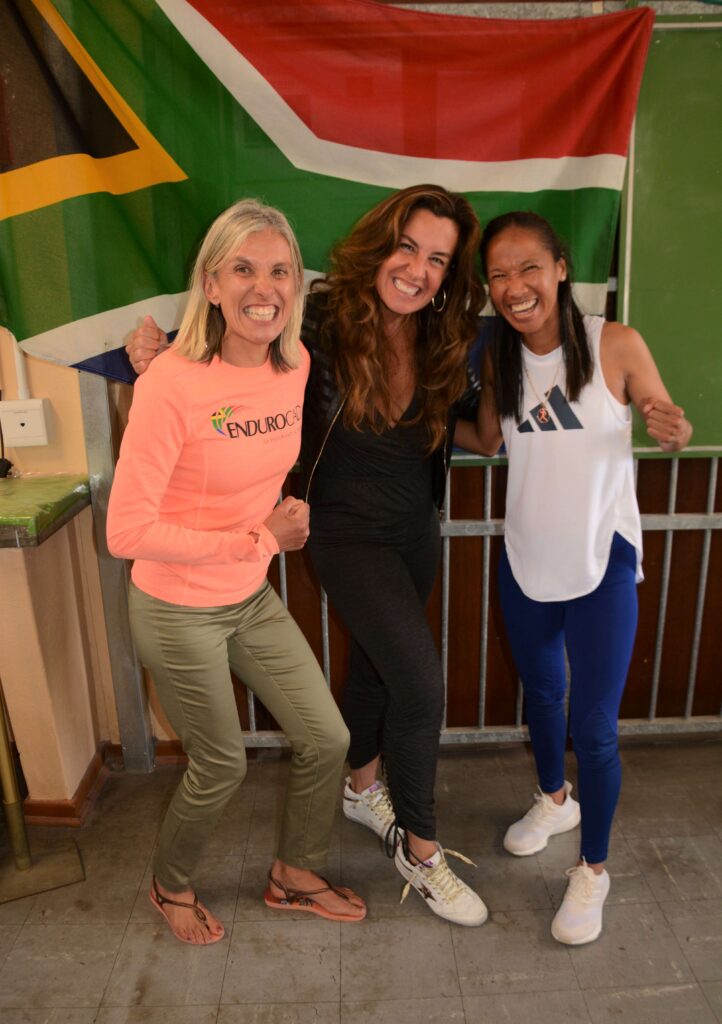 "It was all about coming together," said Vetere. "The bond we have is so strong and I would readily do it again. I bonded with Naiema and we ran together for much of the race. We took it easy because I had come off four ironman's and had two other significant races ahead of me – Serengeti and the New York Marathon in successive weeks (total of 173 km in just 14 days). But we had lots of fun!
"The women's empowerment programme was why I was there. I cannot wait to go back into the classrooms. One of the girls at Macassar High, Leonique, stood out and she remains in my heart. I want to keep in touch with her.
"I want to be more involved in Elana's special programme and promote it in the US. I'm looking at how best to do that and have committed to doing something to promote the programme at the New York Marathon."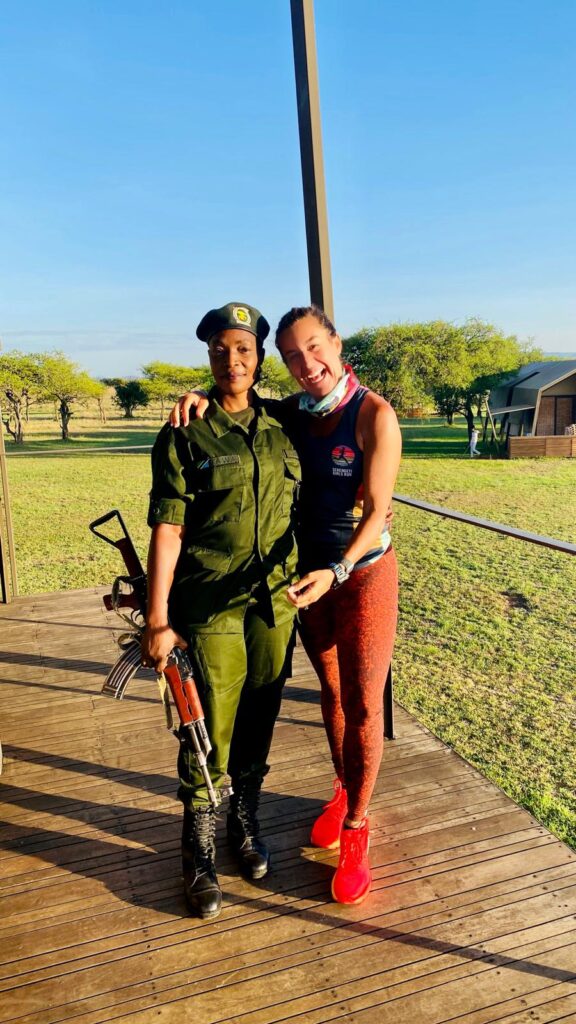 The Endurocad young women empowerment campaign has been inspired by the Spirit of the African wildlife. The elegance, fierce fighting spirit and strong social bond of the zebra depict what the campaign is all about. Many young women from grassroots schools near Stellenbosch are being impacted by the campaign through support for their sporting, academic and life pursuits.
©SPNAfricanews
www.spnafricanews.com