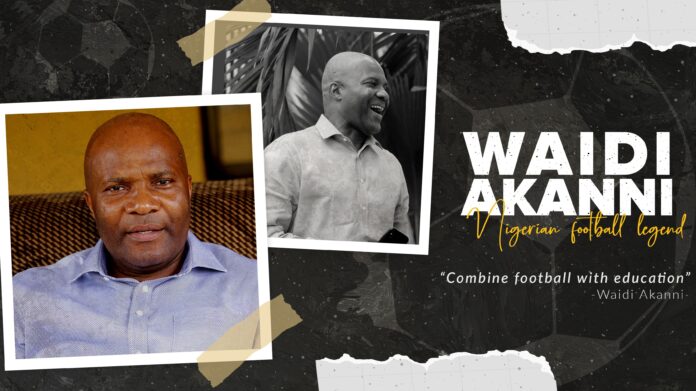 Former Nigerian international, Waidi Akanni is on a mission to prevent young footballers from sacrificing their education for a career on the pitch. This will help Nigeria, he says.
---
by Humprehy Njoku
Waidi Akanni comes from the generation of Nigerian football players who showed the world the immense talent the country – and the African continent – had to offer. Then he sacrificed footballing opportunity for education. Now, he wants to ensure that young footballers value both, he explained in an interview in his home.
Seated comfortably in the compound perimeter of the duplex compound in the Lagos precinct of Obanikoro, Akanni stretches back to tell his story. The compound, while secure, admits noises of the outside, of street business and vehicular traffic, of schoolchildren and street football. Just enough to keep things real. One senses that life here is just the former international, intended.
"I was born in Surulere, Lagos, known as the "sports city" due to the presence of the National Stadium. I started playing football right there with boys and age mates, before this life-changing word from the late coach Kashimawo Laloko to me: 'don't you want to go to school?'"
Akanni is one of a legion of Nigerian footballing legends who saw international duty during a period when the football-obsessed nation forced itself onto the world stage. Arguably blessed with plenty of the talent required to do so, Akanni missed out on playing in Nigeria's "golden generation" national squad. The reason: education.
That early exchange with his football coach changed Akanni's life.
"There and then he offered me a scholarship to study at Yaba College of Technology".
Combining football with education
Following his new course, Akanni soon discovered that he would still be able to play football, while getting himself an education. In fact, educational facilities offered him even better opportunities for sport than he'd had, previously.
"I still nursed the belief that I can play football, which I did playing the Nigeria Polytechnic Games Association (NIPOGA) Games with the likes of Patrick Okala of blessed memories, Emeka James, lots of good players around then," Akanni continues, with a trademark modesty in a country that almost worships footballing success.
It didn't take long before Akanni, despite the demands of his studies, was playing at national level, joining the U-20 side, the Flying Eagles, alongside many who would become known as the "golden generation" of Nigerian football. The side took bronze at the 1985 FIFA World Youth Championships in the Soviet Union.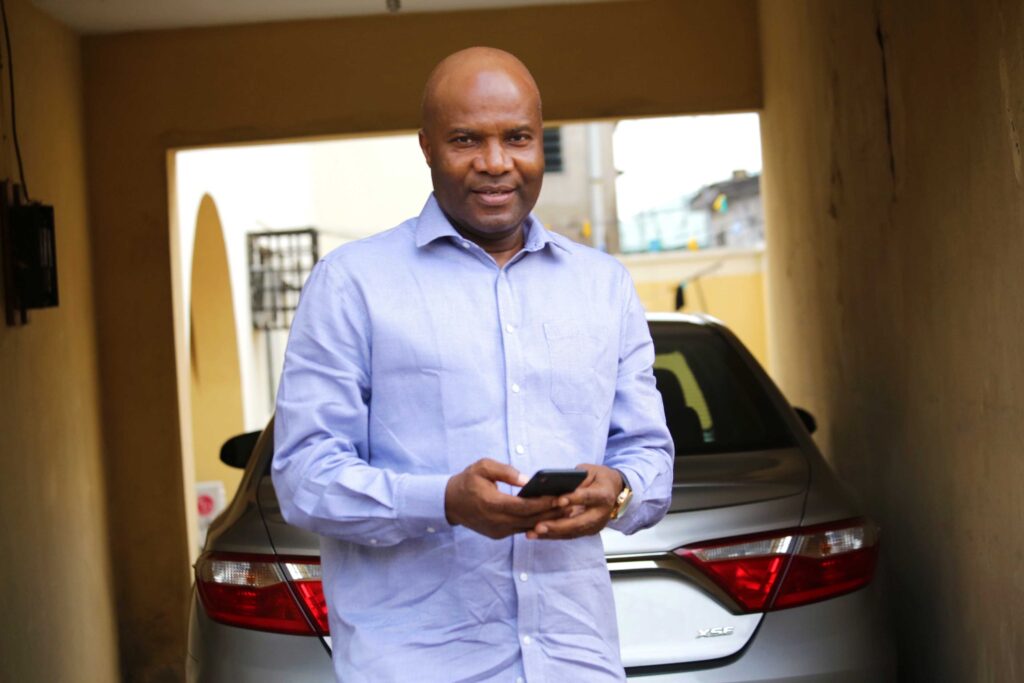 An overseas education
Akanni's footballing prowess was to give him further opportunities, including a stint in the United States.
"The offer came back to go to school again in America. I saw the chance, I was qualified and immediately I took the opportunity to go to Howard University DC," he explains.
It was at college in the United States that Akanni experienced something that would change his views on the relationship between sport and education, forever.
"Seeing doctors, engineers, lawyers, etc. playing football and excelling in education at Howard University. Though not many people can do it, it is something people should do and something we should encourage a lot of these young ones to do, because education without football to me is like you are not complete, as you do not have to be an A student to combine it with football."
Akanni managed to practice what he now preaches… while studying in the US he initially played at college level, before being selected to the All-American first team. He also played for the Boston Bolts and Maryland FC. But his dedication to education at that time did mean he lost out on a golden opportunity.
Education at a price
"When we came back from 1985 junior World Cup I was part of the four guys – Andrew Uwe, Monday Odiaka and Osaro Obabaifo, may his soul rest in peace, that were quickly drafted to the senior national team in 1986"
"If I had stayed longer I would have been part of the 1990 World Cup team.
"That was actually the generation a lot of people identify with now in Nigeria – 1994, 1996, 1998. But that was not too far from my set, Samson Siasia was part of (it) and a couple of other players were part of the team. Mike Emenalo was part of that team, I went to school with Emenalo in America."
"I could only come to play for Nigeria during the summertime and that was what I did in 1986, 1987, 1988, 1989, by 1990 I could not continue to come because I was doing my masters program so there was no chance for me to come to Nigeria to be part of the national team. I will always go back to say how I wish I stayed longer though I made up the losses with my education."
That education was was the start of a transformational opportunity. Footballing talent opened the gates but it was the educational opportunity that Akanni happily jumped through as speedily as he played his football.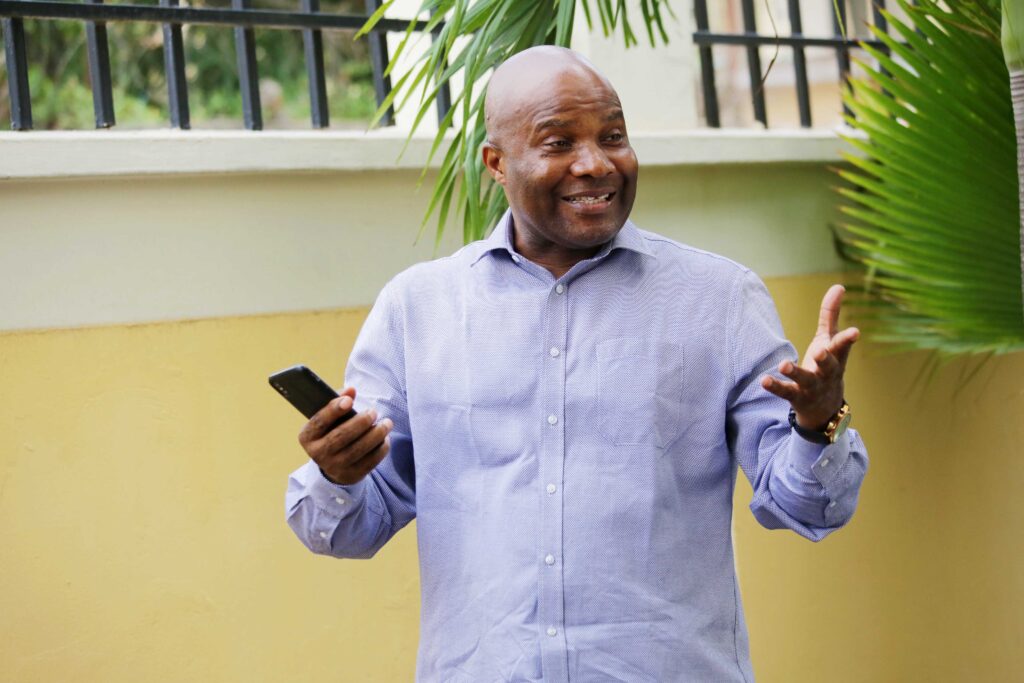 A head for business
The opportunities offered by the oil-fuelled Nigerian economy of the 1990's were huge for well-educated Nigerians, especially those educated overseas. Akanni's ambitions, however, lay not in the oil or corporate sectors but elsewhere.
"Coming back from America, I felt, 'what can I do for myself and family?' What came to my mind was the bakery and restaurants; I did not want to ask for employment from anybody. We've had the restaurants since 2003, that is 18 years now and we are still there, it is called Flames Bakery and Eateries"
Akanni was then called on to serve as the FA Chairman in Lagos and despite having a hankering to further his education in engineering, he then also began offering opportunities to other former footballers.
Akanni relied on his knowledge of sporting events management to organize high profile testimonial matches to raise funds for ex-players. He pushed successfully the 'Taribo West and Friends Charity Match' at the National Stadium in Lagos, following that up with Jay Jay Okocha's Testimonial Match in 2006 in Warri.
That was followed by the Kanu Nwankwo Testimonial match and the Joseph Yobo Testimonial Match hosted by the governor of Rivers State, Nyesom Wike. That success led him to build events around serving governors, office holders and those who have done well in their fields.
In 2019 Akanni held the Akinwunmi Ambode Testimonial Match in honour of the then-outgoing governor of Lagos state. It turned out to be a headline event with George Weah and Didier Drogba sending apologies but present were Nigerian footballing legends Bonfere Jo, El Hadji Diouf, Didier Zokora, Khalilou Fadiga, Diomansy Kamara, Okocha, Daniel Amokachi and Uche Okechukwu.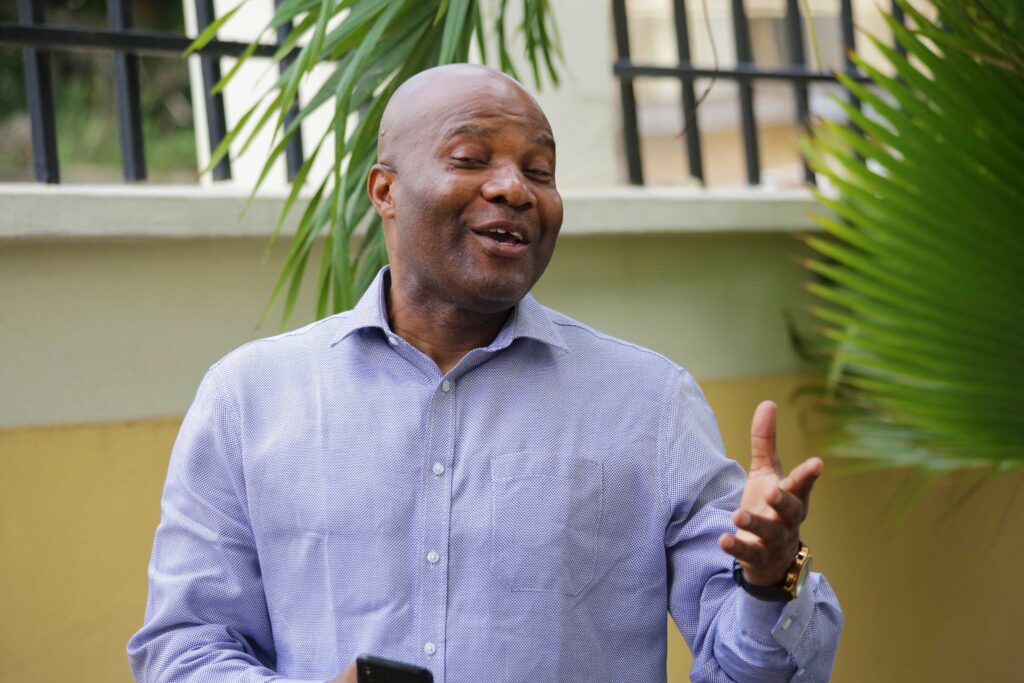 Paying it forward
Now, from his home in Lagos, Akanni wants to ensure that other young sports stars take note that sometimes, in order to be successful, some sacrifice is required.
"We must be able to teach the young ones how to transit and combine football with education aimed at becoming a good person in life. You must save for the rainy days no matter what you do, and number two, your lifestyle is very important.
"When you are done playing football you want to fall back doing something else."
The focus of Akanni's energy: Nigeria's football community and young sportsmen and women whom, he believes, need to have something beyond their sport, to sustain them later in life.
"You cannot be drinking and smoking behind closed doors because it will show one day. And to the ex-players you must come out from your shell because you lost the last 10 years does not mean you cannot pick up next week.
"A lot of ex-players are in their shells right now, come out to show people what you were, get into coaching clinic, get in to doing something even free services one day somebody will offer to pay for your services. You must have a design and coordinated lifestyle if not you will not become whom you want to be, that is very important," he summed up.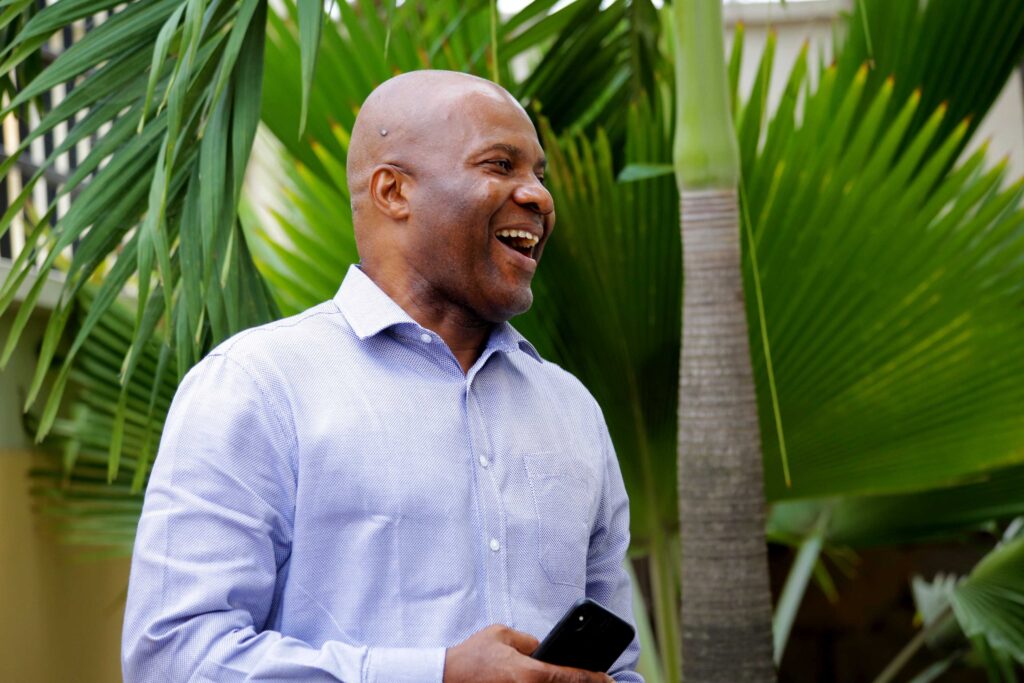 Never too late
"I wanted to be an engineer but then the football thing came into me and to be sincere with you at some point I was not sure whether I should do football 100% or go back to school 100%."
"One day someone called me, 'Akanni, we want to build an astroturf and we heard you can do it.' I said 'yes' because of my background; I went back to school to study construction of artificial turf. From my background of engineering I was able to bring a lot of things together and I put up the thing and the pitch was standing and that was how I became good at constructing artificial turf stadia."
Akinni does not deny the lure of the bright lights and roar of the crowd at a big stadium – or the lure of cash rewards for those who "make it", internationally. But he wants to see a balance.
"You know, at the back of your mind it gives you exposure a lot, going to school was okay but playing football was the exposure kind of thing that we all enjoyed and that was the push then even though we were not playing for money those days one wants to be seen by others that you can actually play football so it was football and education. I have to marry the two together."
Leaving a legacy
"We need to leave a good legacy; that is the drive for me now," said Akanni from his comfortable seat in the duplex in Obanikoro.
Akanni would like to see his country thrive in much the same way that its international footballing stars seem to be doing overseas at the moment. He also wants to see those stars link their future with the future of Nigeria and help bring on the next generation of Nigerian footballers.
That means, he believes, ensuring young players get a good education along the way so that they can take advantage of the opportunities the continent's largest economy has to offer, once their footballing days are over. That way, he believes, the educated footballer will benefit – and so will Nigeria.
"Do I want to be a Nigerian? Yes. Do I want to do the same thing I did? Yes. Do I want to do it better? Yes, because to be honest with you there are many opportunities in this country."
SPNAfrica News/a bird story
www.spnafricanews.com