by Stephen Granger
What do you do if your older sister is a multi-Olympic track and field gold medallist and world record holder? Just run faster.
That's what Ethiopian running sensation, Genzebe Dibaba, did when faced with trying to emulate her sister Tirunish, one of the greatest names in the sport, and oldest of the sibling sisters, Ejegayehu, who claimed an Olympic 10 000m silver medal from Athens in 2004, when Genzebe was just 13.
And to underscore the genetic talent in the Dibaba family, their cousin, Derartu Tulu (now President of the Ethiopian Athletics Federation), claimed her first of two 10 000m Olympic gold medals for women at Barcelona in 1992 after an epic battle against South African Elana Meyer.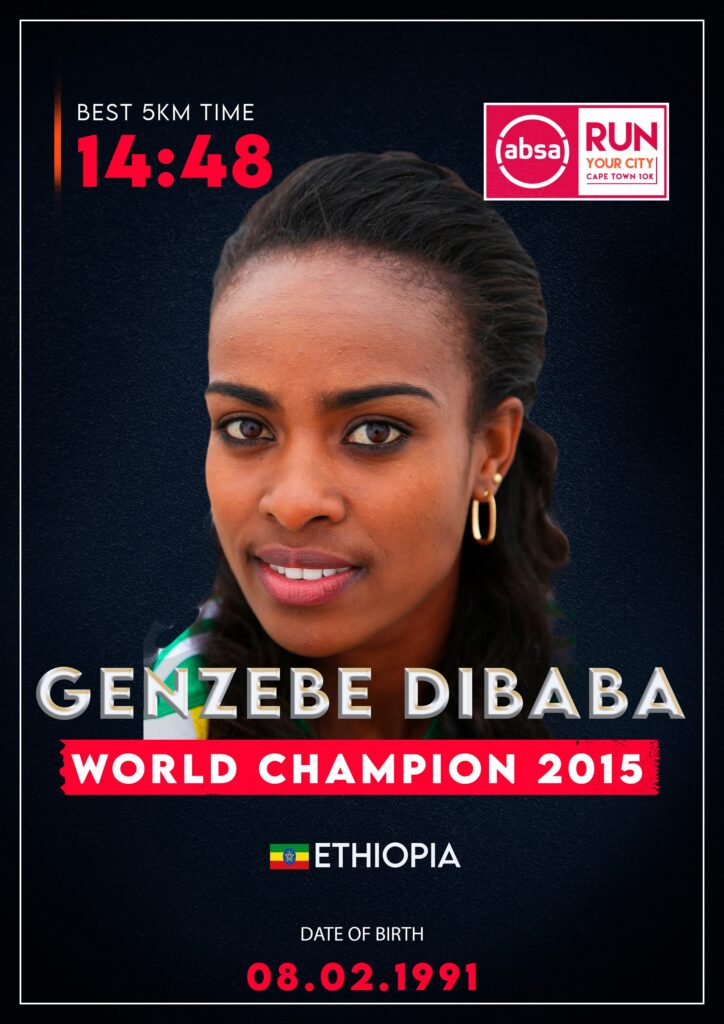 In a stunning moment at in this morning's (Friday 13 May) Absa RUN YOUR CITY CAPE TOWN 10km media event, Genzebe Dibaba was announced as the biggest name for Sunday's race. At 31 years she looks to take on new challenges in her glittering athletics career and racing Cape Town will be part of that vision.
Rather than trying to match Tirunish over the longer track distances – her older sister became the first woman ever to win gold for both the 5000m and 10 000m at a single Olympic Games, Genzebe chose to race shorter – and faster.
Unrivalled over four laps on the track (or eight indoors), Genzebe Dibaba currently holds the world record over 1500m outdoors and 1 mile, 3000m and 5000m indoors, where her times are all substantially faster than those of her famous sister. And during her career, not yet over by a long way, she has set no fewer than six world records, apart from winning an Olympic silver medal and World Championship gold over 1500m.
Following her stellar track years between 2014 and 2017, Dibaba has looked to move up in running distance following absences through injuries and the COVID pandemic. Although she has yet to race 10km on the road, she has already dipped under 15 minutes over 5km and debuted over the half marathon in Valencia in December 2020, racing to victory in an impressive 1:05:18 – 1 min 42 sec faster than her sister Tirunish's best and the fastest ever time for a half marathon debutant.
She was unable to finish the highly competitive Ras al Khaimah Half Marathon in February this year after running with the lead group through 15km and is looking for another race to restore her confidence and to set an impressive 10km debut time.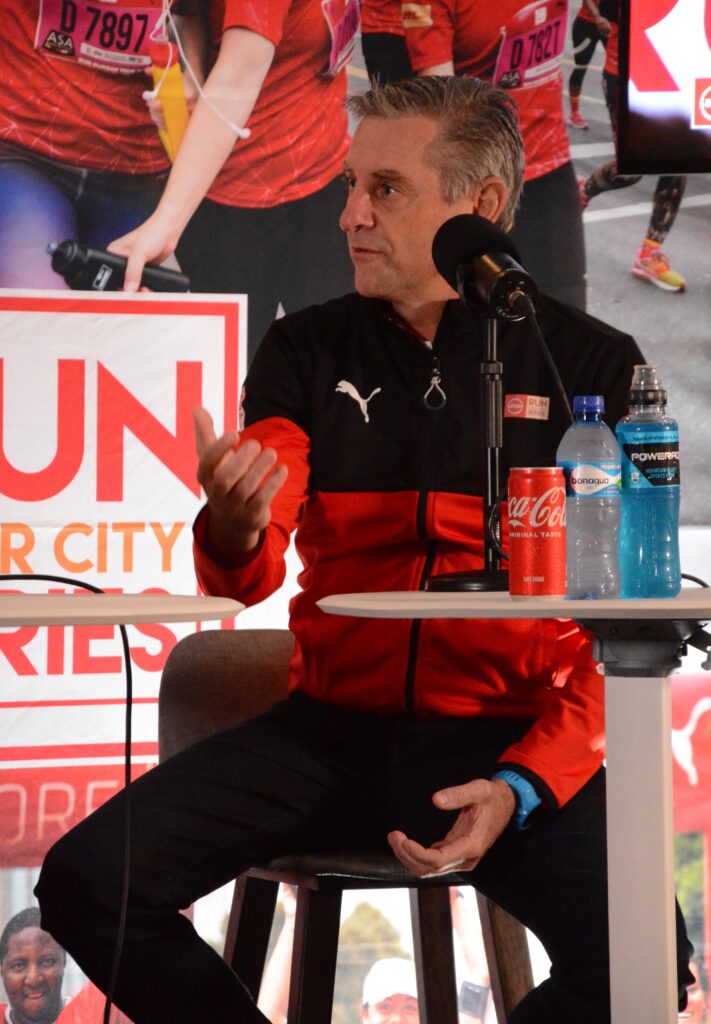 "Her agent let me know that Genzebe had expressed interest to come and run down in Cape Town," said Stillwater Sports Managing Director, Michael Meyer. "It's really exciting to have an athlete of her calibre here and I think it's going to be great for the sport."
The Dibaba sisters grew up in a tukul, also known as a round mud hut, with no electricity. Both their parents were farmers and it has been reported that their mother, Gutu, believes the success of her daughters is due to to a loving home environment and a steady supply of milk from the family cows!
Running success has brought about significant changes to the family lifestyle and Dibaba will be looking for more of the same when she lines up for her first race in South Africa on Sunday.