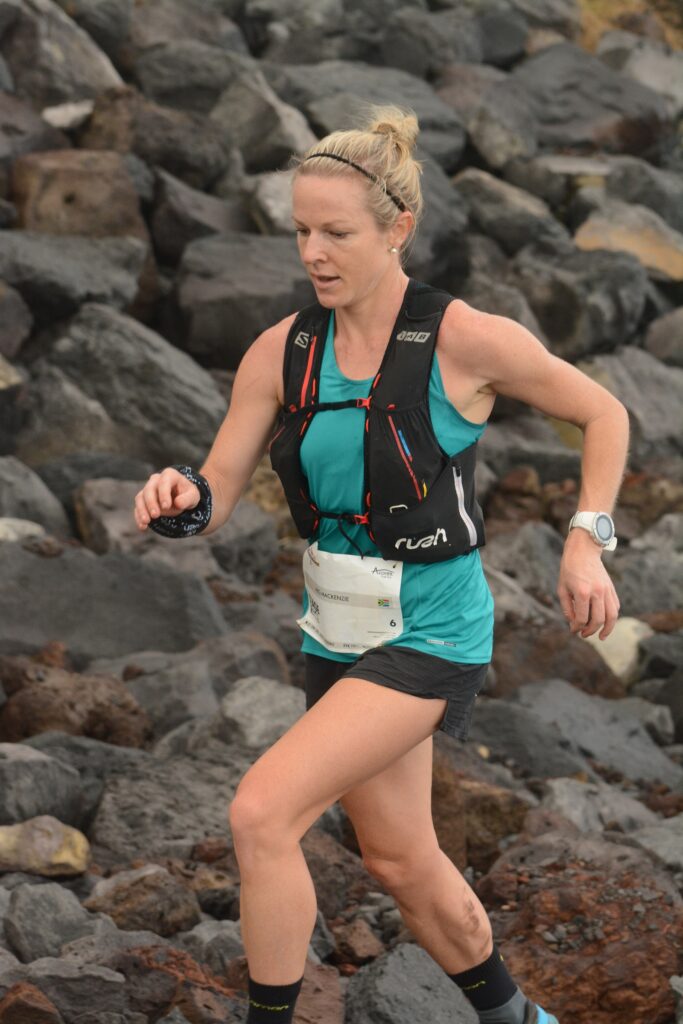 Trail running turns golden this weekend with the running of the feared 21,5km Olla de Núria in the Spanish Pyrenees on Sunday.
After COVID cancellations of the 2020 Golden Trail World Series season and the planned 2021 opener at Zegama, the series organisers will breathe collective sighs of relief as the runners get underway this weekend at high altitude in the province of Girona in Catalonia.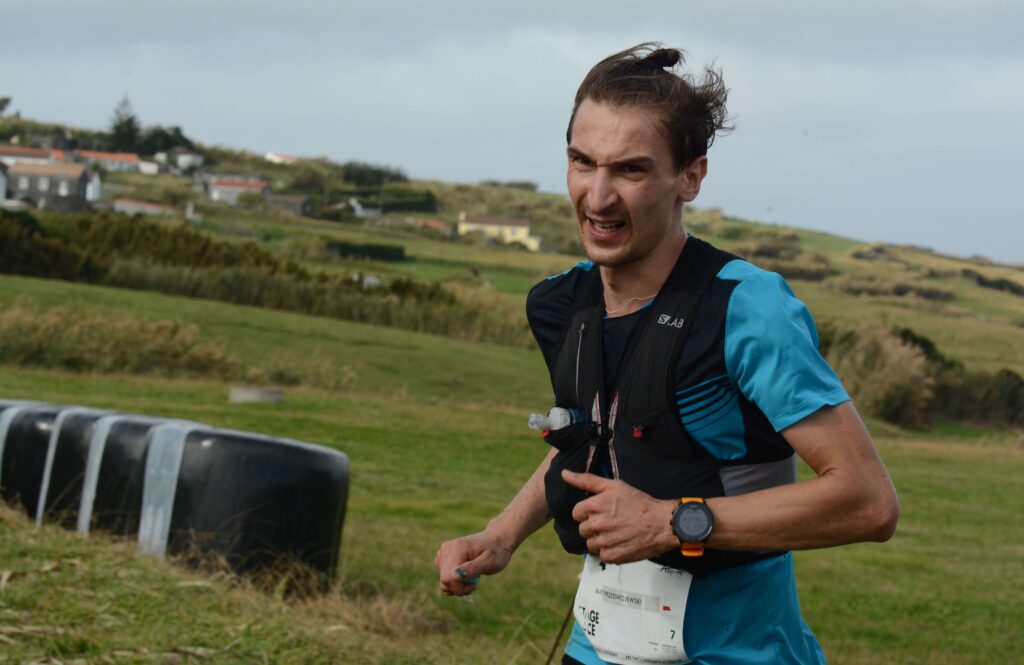 The start and finish are just below 2000m, but little else on the trail is, and the season opener will be a test of athletes' altitude adaptive capacity as much as other trail running skills including speed, dexterity, strength and endurance. The race is described as "wild, unique and beautiful – a hidden jewel! This high-altitude, fast and furious, lung-buster set in the extraordinary backdrop of the Catalan Pyrenees will be a rip-roaring first race of the season."
With the Golden Trail series coming on board, 'Olla' has drawn the strongest field in its history – by some distance. Simply put, the best in the world will be testing their winter preparation at Olla de Núria on Sunday, which will certainly make for intense trail racing competition.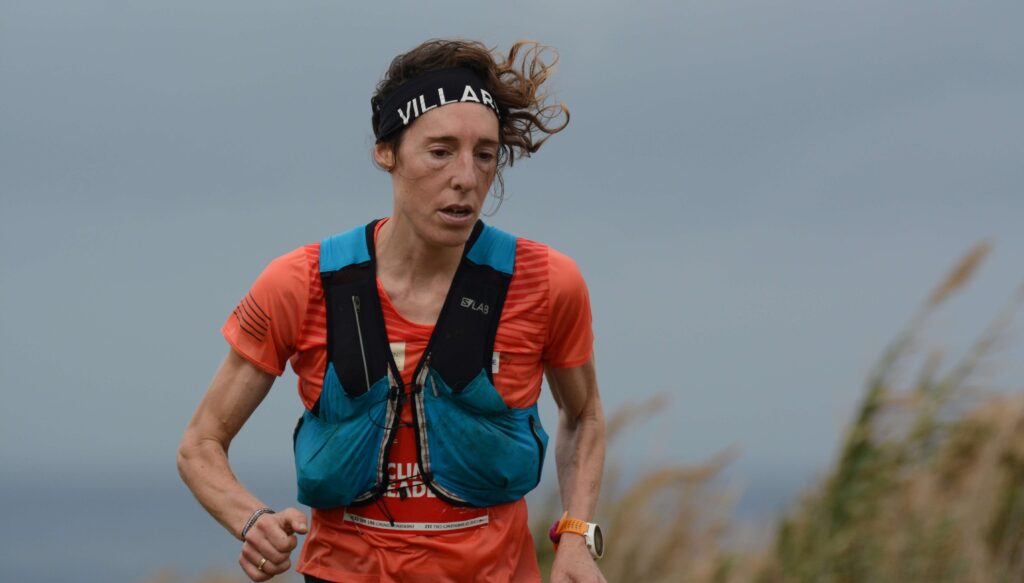 The mountain running talents of the formidable Italian pair, Davide Magnini and Nadir Piquet, will be ranged against the incomparable Pole, Bartlomiej Przedowjewski. The Team Salomon (Poland) athlete was unstoppable at the Golden Trail Championship in the Azores last November, but neither Italian athlete was present at that event and will be looking to boss the challenging Spanish mountain race.
And don't write off the chances of Bergen-based Norwegian, Stian Angermund, one of the most consistent performers on the circuit, who likes nothing better than racing hard over challenging mountain terrain. "I'm looking forward to running Olla de Nuria," the Norwegian admitted this week. "From what I have seen from videos and pictures of the course, it looks fun!
"This year has been good and I feel my training has gone well. My recovery has been better than before and I hope that will help me to run at my top level. As it is the first race of the season, I don't know what to expect. I feel I'm in good shape, but I haven't had a chance to test it.
"It could be fun to make it to the podium," Angermund continued. "I believe the level (of competition) will be high, and that motivates me. I hope to cross the finish line knowing that I have done my best. If I do that, then the overall position is not that important."
Others chasing podium positions include the Team Salomon pair, Remi Bonnet (Switzerland) and Thibaut Baronian (France), Team Hoka One One duo Andrew Douglas, the British winner of the 2019 World Mountain Running series, and Nicolas Martin of France, who placed third in the 2019 Ultra-trail Cape Town and Italy's Willam Boffelli.
Two Swiss athletes have dominated Golden Trail in the past two years. Judith Wyder was nigh-unbeatable in 2019, while Maude Mathys has broken several long-standing records and won the four-day 2020 Golden Trail Championship in the Azores last November. Wyder returns from giving birth last year and may take some time to restore her best racing fitness while Mathys will be looking to carrying over her Azores form.
"I think I did a good preparation and feel I'm in good shape," reflected Mathys yesterday. "But it is always difficult to say before the first confrontation with the world elite. The level this year is high again and I am looking forward to seeing where I am. I'm looking to do three Golden Series races and the world championship in Thailand, hoping to win each of these races."
While Team Salomon's Mathys was the clear winner at the Golden Trail Championship, she suffered a rare defeat on the fourth and final day in the Azores, and her nemesis on that occasion, Rachel Drake, is coming after her again on Sunday.
The Team Nike Trail American, is making the long trip from the west coast of her country. "I'm excited for the GTWS kickoff next week! And yes, I'll be in the Pyrenees. I had intended to run Mont Blanc as well but unfortunately with the new dates (of the Mont Blanc race) I'm unable to do that one."
Currently researching a PhD in neo-natal metabolism and on a path to qualify as a medical doctor, Blake has had to juggle her high-powered academic career with her athletics programme. "I'm also currently signed up for Ring of Steall in September and I'm working on trying to find a third race in the series to replace Mont Blanc, in order to qualify for the Grand Final in Argentina."
African athletes are set to join the Golden Trail Series from next month, with top South African, Meg Mackenzie, likely to be the sole African representative at Olla de Nuria. Focused on ultra-distance trail races this season, Mackenzie's known ability on testing mountain trails could see her challenge for a top ten position in Spain.
Other top athletes entered for Sunday include current world trail running champion, Blandine L'Hirondel of France, the tough Romanian, Denisa Dragomir, Swede Fanny Borgstrom, American Dani Moreno and French athlete Mathilde Sagnes.
Spanish women are always strong competitors on trail and on home soil even more so. Their national champion, Nuria Gil, placed third at Olla de Nuria in 2019 and will have the advantage of course knowledge, while Oihana Kortazar, Oihana Azkorbebeita and Sarah Alonso will also be tough competitors.
The race can be followed live from 08h45 on Sunday (CAT) from www.goldentrailseries.com or on GTS Instagram.