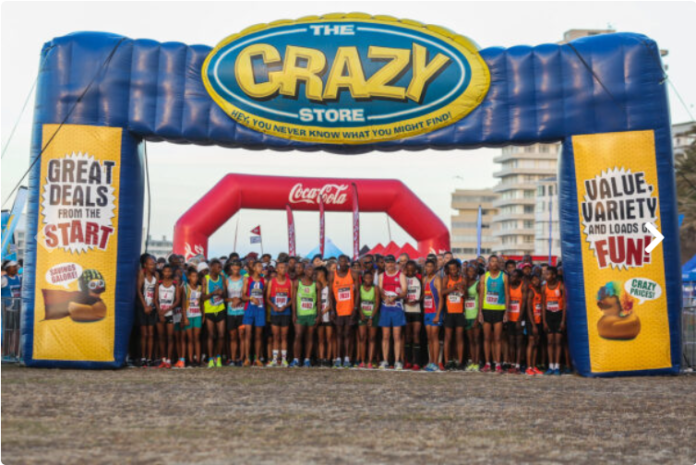 by Stephen Granger
Green Point Lighthouse is the first solid lighthouse structure on the South African coast and the oldest operational lighthouse in South Africa. First operational in 1824, its Argand lamps were originally fuelled by sperm whale oil and could be seen six nautical miles away.
The lighthouse is also a well-known landmark for road runners in several high profile races, including Cape Town Marathon, Spar 10km Challenge and the Gun Run. But only one, namely the Crazy Store Lighthouse 10km Night Race, has the lighthouse as its primary focus and hub.
One of the most popular events on the summer calendar, would-be entrants have just days left to enter for next Wednesday's race, on the traditional out and back route along the Sea Point Promenade. Entries have been extended until Thursday midnight (3 March 2022).
The lighthouse was expanded to its present height in 1865 and upgraded again in 1922 and its flashing lights at 10 second intervals can be from 22 nautical miles and the foghorn, installed in 1926 which gave rise to the lighthouse nick-name of "Moaning Minnie" from even further afield.
The race is a pre-entry only event and the first 500 entries will receive a Crazy Store water bottle to be collected at card collection with your disposable mask. In addition, the first 1500 finishers will receive a Crazy Store buff.
Runners are required to wear a mask at start area, fill up station and finish area. During the race masks may be removed but runners must carry it with them at all times.
The race starts on Beach Road (Granger Bay) at 18h30 on Wednesday 9 March and online entries can be bought on https://bit.ly/3t0b1VN or at www.topevents.co.za
©SPNAfricaNews
www.spnafricanews.com