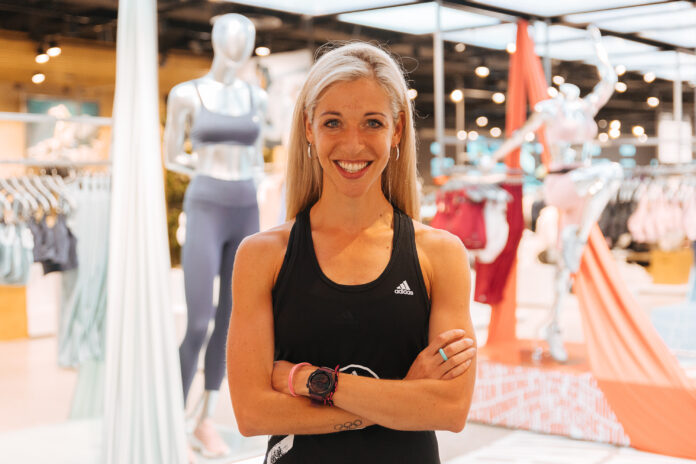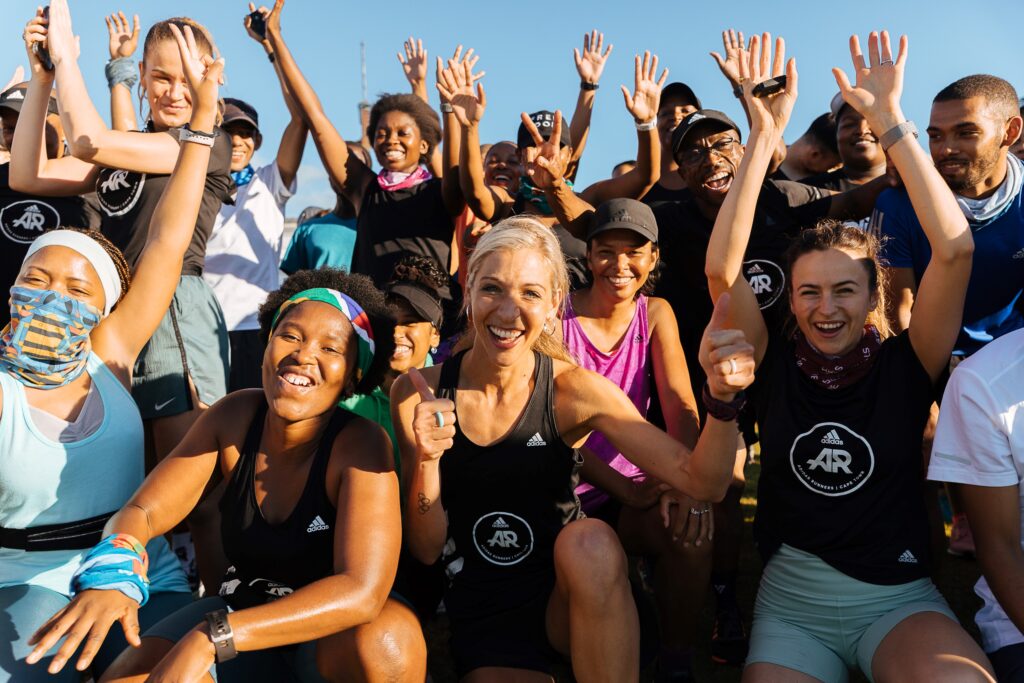 By Stephen Granger
While McCann has joined the global adidas TERREX trail team, Steyn has linked up with the formidable adidas base in Cape Town South Africa.
SPNAfrica spoke to each of the athletes about their move to adidas and their hopes for distance-running competition in 2022. This first report in a trilogy focuses on Steyn, whose incredible feats in ultra-distance and marathon events have earned her the title the 'golden girl of South African distance running'.
"I've been blown away by the warm welcome from @adidasrunnerscapetown – what a community!" Steyn enthused after her visit to the "Mother City" last week. "I got to meet the entire team behind the brand and learning how passionate they are about everything they do is really special! It was just what I needed and makes me more determined than ever to repay the faith that they have shown in me."
Steyn was also delighted to learn about McCann joining the adidas stable. "That's fantastic.  Although the trail team has a different base, we are all part of the bigger family and I've already been given a pair of trail shoes to try out in my training.
"I've heard a lot about Toni and I'm so looking forward to meeting her. We had tried to meet up in the French Alps last year before the Olympics and I've heard about her amazing results on the trails. I'm sure we'll be able to meet before long and run some trails together."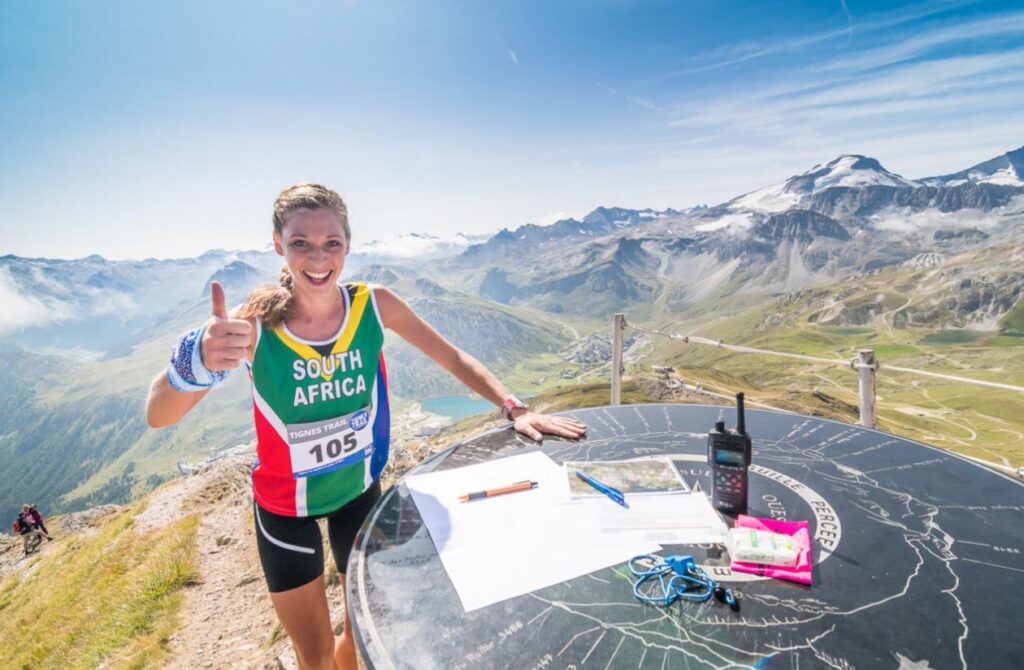 Managing Director for adidas South Africa, Roddy van Breda, was upbeat about what Steyn's move to adidas meant to the brand, "Gerda is a phenomenal local talent with huge potential for the global stage," said Van Breda. "Her journey to becoming a professional athlete speaks to our belief that sport has the power to change lives. Not only has running changed Gerda's life, but we admire how she's committed to developing the sport so that others may follow in her footsteps."
Steyn recently arrived back in South Africa from Dubai – her middle-eastern base, where her husband Duncan Ross is a pilot with Emirates Airline. "It's always great to be back in South Africa and especially to start a new phase in my life as a professional athlete with adidas. I've enjoyed being in Cape Town for a few days meeting so many amazing people who are part of the adidas banner."
Steyn reflected on being at a crossroads in her running career. "I've had several great years of running behind me and this year marks the start of a new phase. I've changed a number of key aspects, including signing with Pietermaritzburg-based Andrew Booyens as my coach (who also coaches leading Durban athlete Tayla Kavanagh and Lesotho Olympian Neheng Khatala) and joining up with adidas.
Steyn will be bidding farewell to the familar green vest of her previous club Nedbank and with adidas currently is not registered as an Athletics SA club, is looking to join a local club in South Africa.
Steyn takes full advantage of the training advantages offered by her three home bases – Johannesburg, Dubai and the French Alps, where she prepares for her important dates with distance running challenges. Steyn plans always involve one or two clear target races in a calendar year, whether they be big city marathons or the Olympics, as last year.
This year is no exception. Apart from hoping to satisfy her ultra-marathon passion at Comrades and / or Two Oceans Marathons, Steyn is focused on the marathon at the World Athletics Championships in Oregon, USA in July, where she will be looking to improve her own national record of 2:25:28 she achieved in Italy last year. "I've never competed in a World Championships, so I'm really looking forward to this one," Steyn added.
Steyn's strengths are well suited to championship events, as opposed to fast city marathons, which are often dominated by the extreme pace of large east African contingents.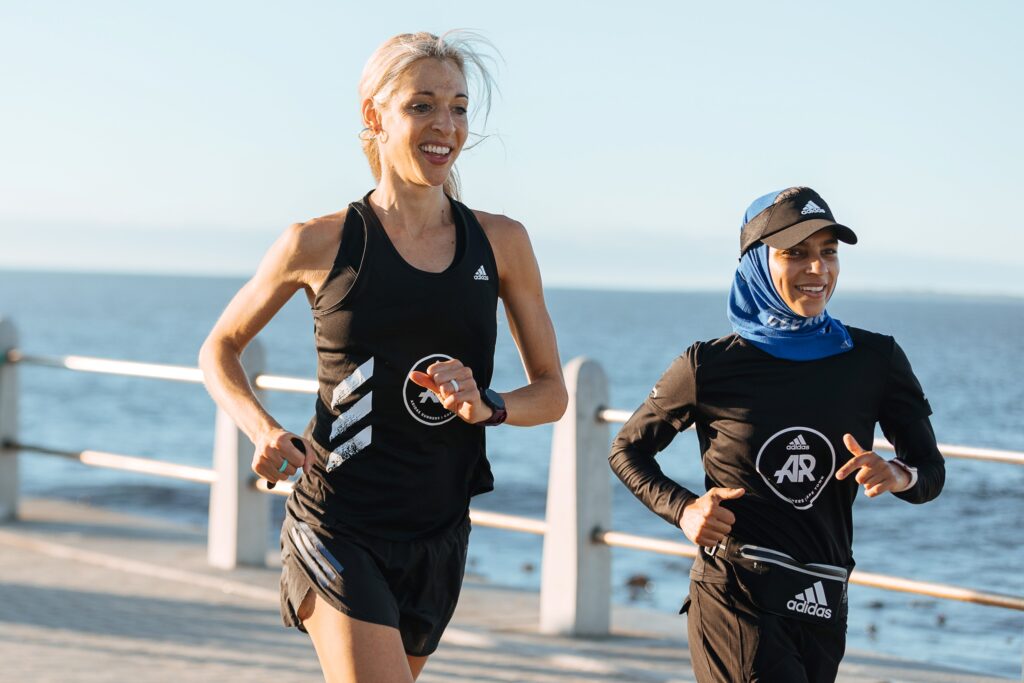 Not that Steyn gives much away in the speed department these days, with her times over shorter distances improving year on year. Her hopes to better her personal best half marathon time (1 hr 10 min 55 sec) at the recent Ras Al Khaimah (RAK) Half Marathon in the UAE founded on a rare 'off-day' but she remains positive.
"I'm fit, I'm healthy, I have a world of support around me and I LOVE every single step of this journey," Steyn posted after the race. "I won't make any excuses – it was a perfect day, perfect race, perfect weather with AMAZING performances, but for me it just didn't click.
I know my condition and form is way better than its ever been. My times in training show this and I'm confident of a great running year with adidas.
"Two Oceans is one of my favourite events and I'm hopeful of running this year. It's been three long years since last I ran – I really enjoyed that day." But Steyn admits she has unfinished business at Cape Town's top ultra-marathon, having missed out on Frith van der Merwe's long-standing record by less than a minute in 2019.
"I often think of those 50 seconds and wonder on what might have been. I never thought it would be three years before I had a chance at the record again!"
©SPNAfrica News
www.spnafricanews.com