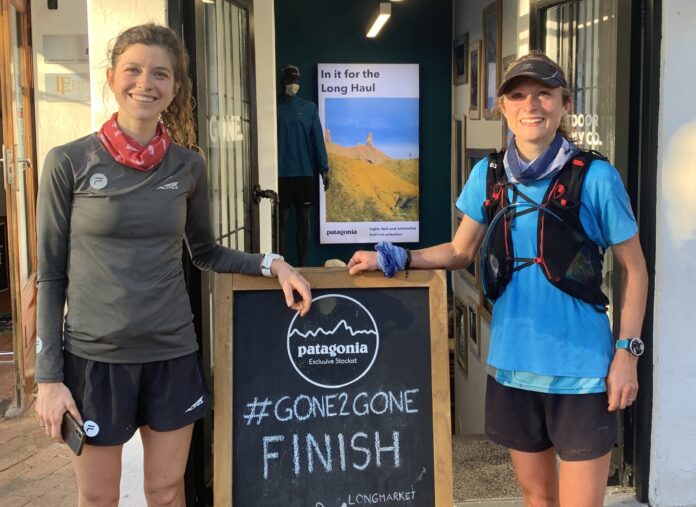 Top women's ultra trail runner Toni McCann vaulted back to the top of the leader board of July's #Gone2Gone trail segment in Cape Town on Friday (July 31), delivering a world-class performance in trail and road running. McCann made full use of perfect conditions to re-write the record books with a 1:42:18 run on the very last day of the segment window.
The Cape Town-based trail athlete had seen her segment-leading time of 1 hr 46 min 13 sec for the 21,6 km route over Table Mountain overtaken by fellow Capetonian Hayley Preen on Wednesday (July 29). Preen's outstanding 1:45:28 looked a winner, just two days before the challenge cut-off. A 1:44:20 by Bianca Tarboton was ruled out due to navigational errors.
McCann's time, which would be judged creditable on a flat-road half marathon circuit, is exceptional on a route with 815 metres of vertical ascent and a technical single-track climb. The challenging Table Mountain route took runners from Cape Town's CBD to Hi Constantia's Gone Outdoor and included the single-track climb over Kasteel's Poort. It is doubtful that more than a handful of athletes on the planet would be capable of matching it.
"I'm happy with my run," McCann remarked. "I think Hayley and Bianca's times were incredible. I think the motivation for my run today was not about trying to overtake them, but just wanting to be the best version of myself and to see if I could do it.
"I don't come from a track background, and I lack natural leg-speed. I'm trying to get faster and these segment challenges help to do that. I think Heleen (Mills) and her Gone team have created something fantastic, providing trail runners and walkers with something to test themselves on, with a great vibe at the finish."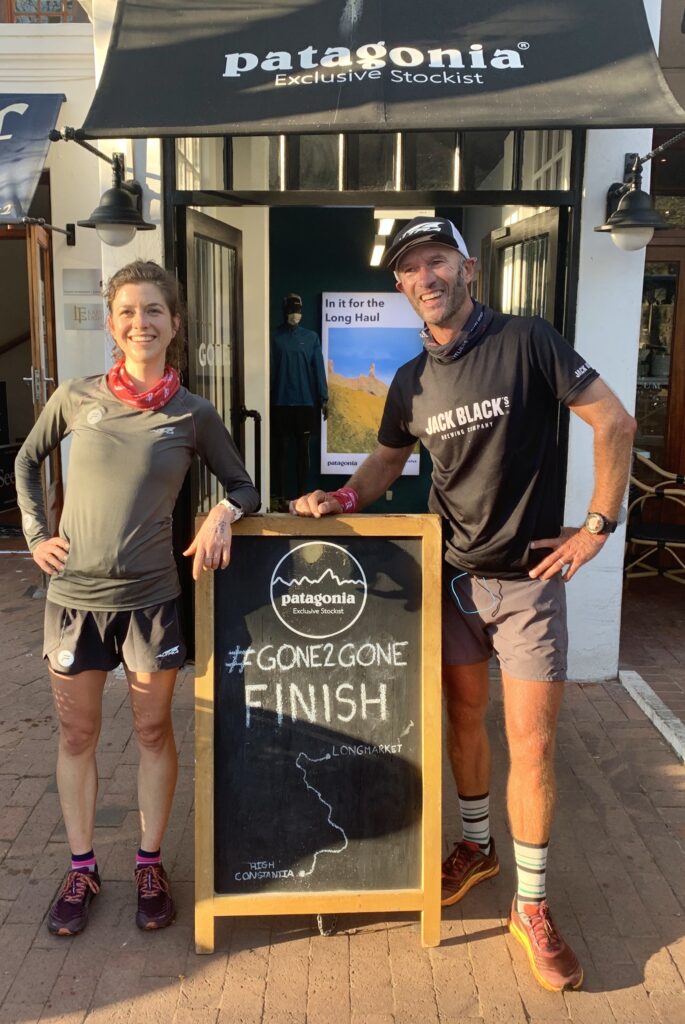 An estimated 3000 plus runners and walkers completed the segment during July, providing a much-needed economic upturn to restaurants and businesses at the finish, in addition to rideshare drivers who provided transport for many participants.
McCann's run came after Kane Reilly took over five minutes out of Robbie Rorich's leading time to post 1:31:11 on Wednesday. Given Reilly's record as an international elite athlete, his time provides a yardstick for the quality of McCann's run.
McCann's time was just 12.2% off that of Reilly's – a figure consistent with the difference between top male and female performances in top athletics contests. It is virtually identical to the performance discrepancy between male and female world track records over 800m, 1500m, 5000m, half-marathon (mixed gender races) and marathon (women's only races).
The discrepancy between top male and female performances in world-class trail running is typically between 15% and 20%, indicative of the relative youth of the discipline and suggesting that women's racing at top level trail running could lack the depth of competition of their male counterparts.
This makes McCann's performance world-class. It would also suggest that, in McCann, Tarboton and Preen, the country – and Africa – has three young trail athletes potentially capable of flying the flag high in future world competition. Together with top-flight campaigner Meg Mackenzie, and backed by strong athletes of the calibre of Robyn Owen, Landie Greyling, Noukhosi Tshuma and Andronica Mokgotla, women's trail running in South Africa appears to be in rude health in the context of a global pandemic.