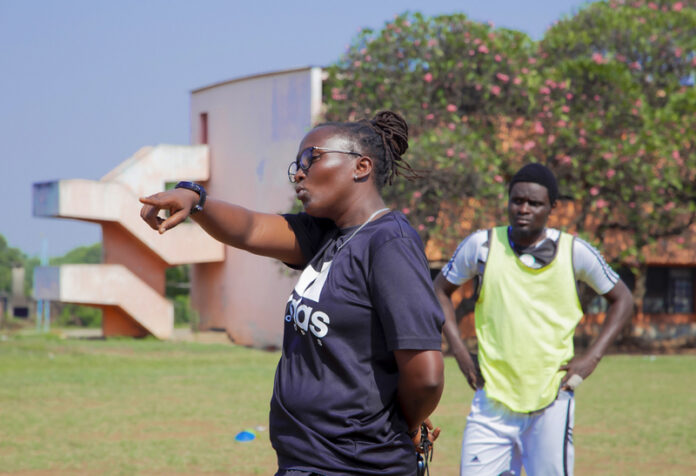 Soccer player Belyse Ininahazwe is paving the way for women players to overcome stereotyping and become top-level coaches in African football.
Avit Ndayiziga, bird story agency
"A pregnancy did not prevent me from playing football, I continued playing until I was five months pregnant, but a red card paved my way to a coaching career," said Belyse Ininahazwe, the first female tactician of a male soccer team in Burundi.
Ininahazwe is a 35-year-old mother of one, and the first female head coach of the Association Sportif Inter Star (AS Inter Star), a male football club from Bujumbura, Burundi, founded in 1977.
Inter Star is a well-known male soccer team that plays in the Burundi Ligue A, currently known as the Primus Ligue. The league was established in 1972. It for now consists of 16 units and follows a home-and-away format with 30 rounds per season.
Overcoming sexist notions of who or what constitutes a tactician and becoming a men's football team coach was not an easy feat. The journey of "Coach Beylse" started on the street.
"I began playing football with other children in my neighbourhood on the muddy streets of Cibitoke Quarter, a low-income district located in the northern part of the Ntahangwa Commune in the Mayorship of Bujumbura, the economic city of Burundi. I never imagined that I would one day become a professional player, let alone a coach," Ininahazwe explained.
While reflecting on her past, the tactician remembered how the mothers in her locality saw her as an oddity just because she donned sports attire like sneakers, tracksuits, shorts, and T-shirts, instead of skirts like other girls. Despite this, her mother continued to back her and to motivate her to participate in training sessions.
"It was one of the challenges I encountered, but having my mother's hand kept me on track. She would inquire about my absence from training, which helped me stay focused," the coach said.
From a muddy street to a synthetic turf pitch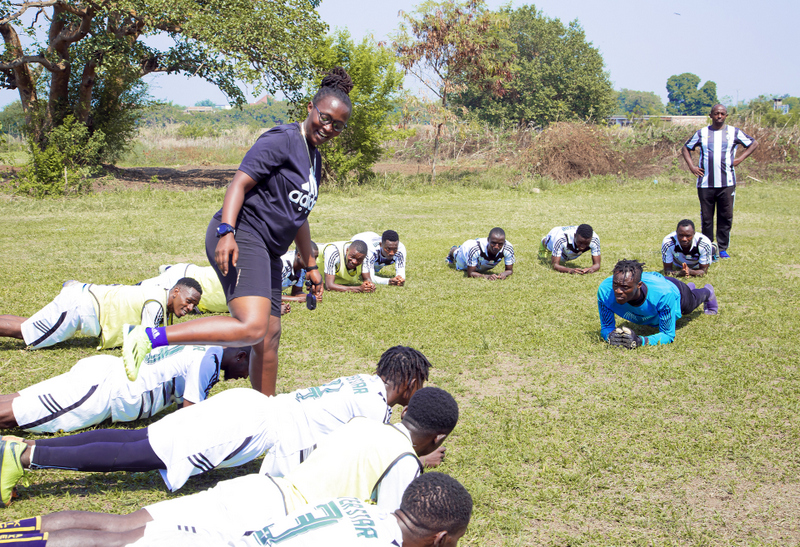 In 2002, Belyse Ininahazwe joined La Colombe FC as a defender, a female team that competes in the Burundi Women's Championship, also known as Ligue A. This championship is the top level of competition for women's football clubs in Burundi.
Three years later, in 2005, Ininahazwe faced a difficult time when she became pregnant. However, she was determined not to let the birth of her son stop her from playing football.
After giving birth to her son, Ininahazwe returned to the field and played for over a decade, bagging more than six trophies throughout her career.
Highlights included beating top Burundian team Onze Etoiles FC for the first time in 2013.
"We were playing on COTEBU's old football pitch, which is now a market near Ngagara central roundabout, and won the game. However, disputes arose after our victory. The players from Onze Etoiles FC chased us with stones. Some of us had to run barefoot, and we jumped over the Ntahangwa River to Jabe to hide ourselves. This was an unprecedented event that I will never forget." Ininahazwe said.
Despite her successful football career, her focus was already shifting to her academic career, with the intension of transitioning to the professional world.
"Upon hanging up my boots, the plan I had was to complete my university studies and pursue a career like any other professional. However, the La Colombe team staff convinced me to stay on as a coaching assistant due to my seniority in the team. That's how my path to coaching started unexpectedly" Ininahazwe disclosed.
A red card paved her way to a coaching career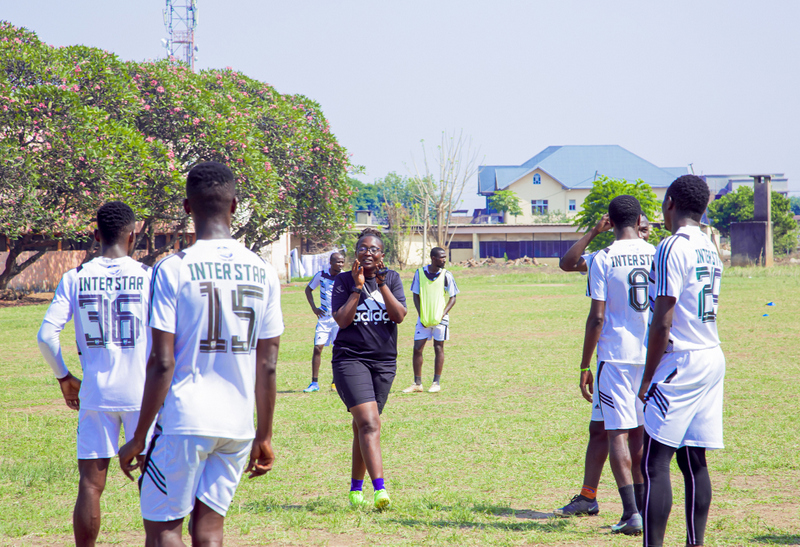 After walking away from the game as a player, in 2016, Ininahazwe remained with the team as an assistant coach, stepping in to fill a vacant position. Then, an incident at a game kick-started her career as head coach.
"At the kick-off of the second half of the match, the head coach was sent off and I had to take over as the head coach for the rest of the game. We won the match 2-1, and following that victory, we went on to win our next two games as well. This experience convinced me that it was possible to be a head coach," she shared.
Upon assuming the head coaching position at La Colombe FC, she promptly started pursuing coaching training at the Football Federation of Burundi (FFB). She completed training sessions to attain a License C and then a License B which she currently holds.
After several years as the head coach of La Colombe FC from 2017-2022 and following with her coaching qualification, she moved to a male team in the third division for a few months, which paved the way for her to join Inter Star.
Mohsin Mupenda, coach trainer and technical director at FFB, affirms that License B holders are authorized to serve as head coaches of Ligue A teams. Mupenda also expressed his pride in Ininahazwe's achievement of becoming the head coach of Inter Star.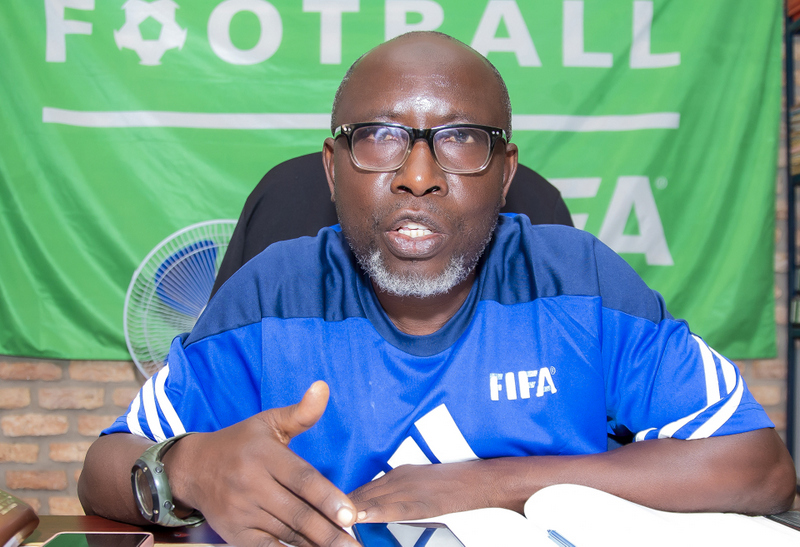 "FFB is extremely proud of her, this is an important step for her. A step like this marks the success of FFB's mission of promoting football, especially for women," Mupenda said, calling on Ininahazwe to carry on her certification process.
"Inter Star is a legendary team with a large fan base, and coaching it is an arduous task. However, we trust her capabilities and encourage her to maintain a resilient mindset, as victories are attributed to the players, whereas losses are attributed to the coaches," the coach trainer said.
Hamiss Willy Mpingwe, president of Inter Star, acknowledged that hiring a female tactician was a big step for the team.
"For other board members, hiring a female coach was a risky decision, but for me, I had a different perspective. I was keen to experiment with something new, given that women hold high positions as soldiers, engineers, and in other fields. Additionally, Ininahazwe's exceptional resume stood out from the rest, and I am pleased with my decision, as she has successfully revitalized the team's winning spirit," Mpingwe said.
"Ininahazwe is a decisive coach who possesses the necessary tactical and mental skills to lead the team effectively. Furthermore, players admire her coaching abilities."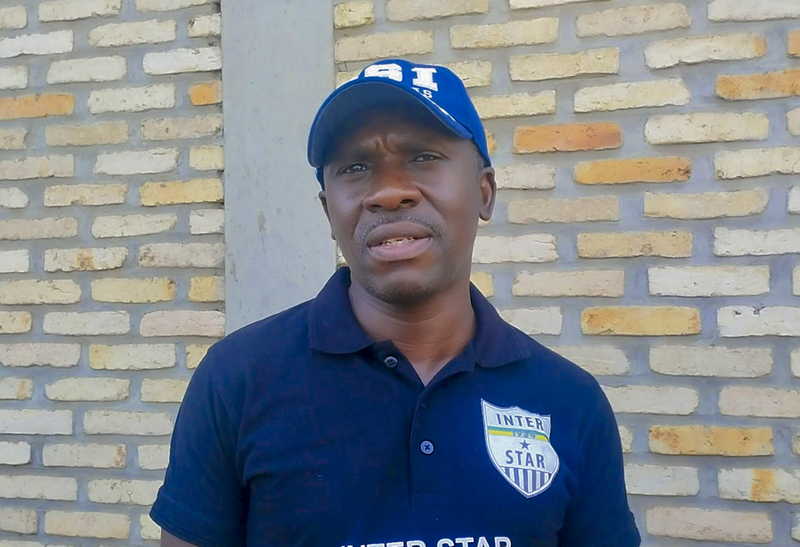 As she made her way to the stadium for her first training session as the head coach at Inter Star, she had concerns about how the male players would receive her as a female coach. However, to her surprise, the players welcomed her with enthusiasm that exceeded her expectations.
"I was pleasantly surprised to discover that all the players were familiar with me, which made my job much easier. The warm welcome I received exceeded my expectations and filled me with joy," Ininahazwe shared.
"Having coached women for several years and boys for a shorter period, I was aware of the differences between the two. However, when I initially took on this position, I set myself a one-month trial period to determine if I could handle the responsibilities without becoming overwhelmed," she said.
Her role models include Vivier Bahati, who coaches Aigle Noir, one of the teams in Burundi's Ligue A, and Spanish tactician Pep Guardiola.
Ininahazwe also serves as the assistant coach of the Women's Football National Team – Intamba Murugamba. The team participated in its first Women's Africa Cup of Nations (WAFCON) in Morocco in July 2022 but was knocked out in the group stages.
In the 2022 CECAFA Women's Championship held in Uganda, the team made it to the finals, only to lose against the host country.
Continuing her duties for Burundi, Ininahazwe will be among the leaders of the women's national team in a match against Algeria this year to qualify for the 2024 WAFCON, which will also be hosted in Morocco.
Ininahazwe aspires to lead Inter Star to a top position in the league and has a big dream for her coaching career.
"My ultimate goal is to be hired by male teams of international repute in advanced leagues," she concluded.
bird story agency