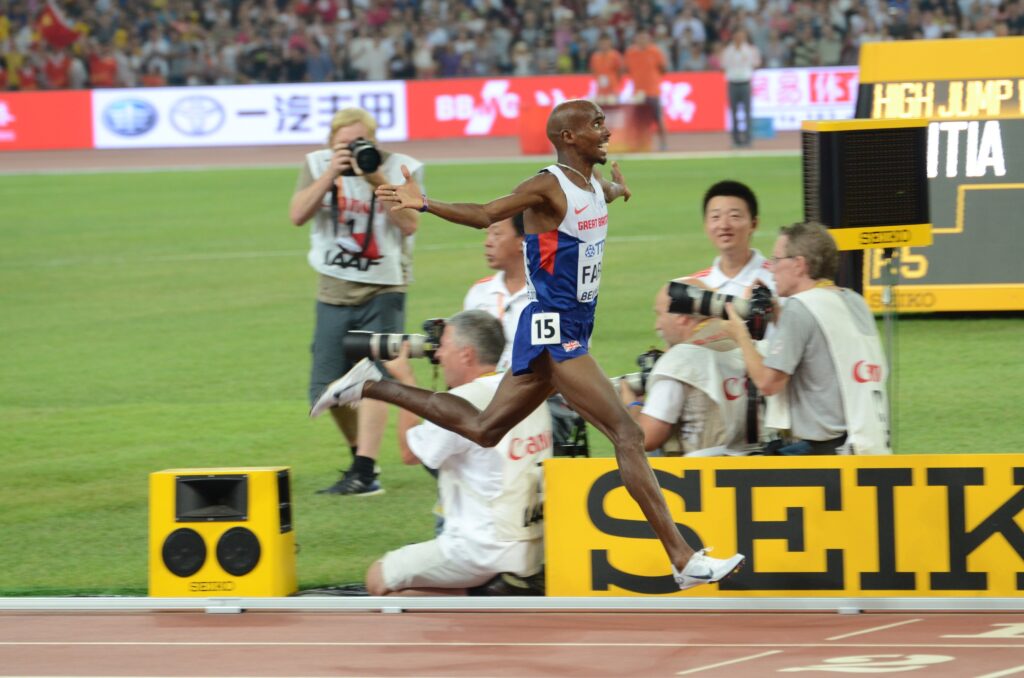 The legendary Mo Farah – or Sir Mohamed Muktar Jama Farah as he is now known – is "coming to Cape Town". He'll be running past some of its most iconic scenery on a 10km section of the Cape Town Marathon, together with thousands of other runners, on October 18. Virtually, that is.
Farah confirmed his acceptance as a global ambassador for the Sanlam Cape Town Virtual Marathon (SCTVM) at the event's 100-day launch on Thursday (July 9).
Farah, along with "Flying Finn", Lasse Viren, is one of only two athletes to ever achieve the 'distance double' in successive Olympic Games – the gold medal for the 5000m and 10 000m. He is also the only athlete ever to have achieved the World Championship "quadruple gold", over those same distances
Cape Town's iconic marathon – the only IAAF Gold Standard marathon on the continent – was looking for a global ambassador to help highlight the event's determined and cutting-edge efforts to stage a race safely despite the challenges of the coronavirus pandemic, according to SCTVM Chairman and Race Ambassador, Francois Pienaar.
"We had runners from 85 countries in Cape Town last year," said the former rugby great. "We could not bring them back to Cape Town this year, but we want to give those people an experience like no other race has ever done. And to do that, we needed a special global race ambassador, a global rock-star. Somebody who has done stuff on the sports field where people just go 'That is insane'!"
Enter Mo.
And while Farah will run his 10km in England, not in Cape Town, his involvement marks an emotional reconnection with his African roots.
Farah grew up in Somalia, before emigrating to England with his parents as an eight-year-old and retains strong connections with the continent of his birth. He has visited South Africa and trained in the country.
He is also very aware of the problems associated with the pandemic both in Africa and around the world.
"The world is a very different place these days," admitted Farah. "We have to remember the good times and stay positive. I've got four beautiful kids and a great wife and we've grown closer as a family. We've been getting together and doing home activities but also getting involved in cycling and getting out once a day."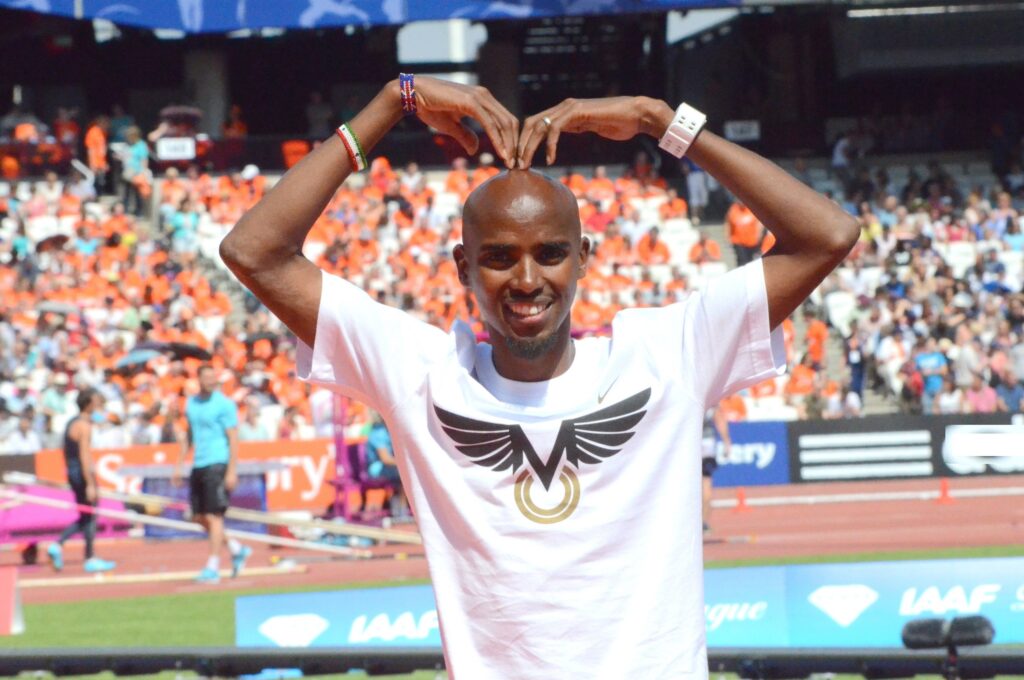 Underlining the importance of pulling together as a community, Farah recalled the day the Olympic Stadium in London erupted when he walked out for the 10 000m final. "I knew it would be tough running in London where I grew up. But I never saw that as an obstacle – I saw it as a positive thing, that the 75 000 people in the stadium were there for me. And that made all the difference.
"I would love to have some good competition to come and run with me in the Sanlam 10km Peace Run," said Farah. "So please come and run with me through the streets of Cape Town in your own city! I'm going to put in the work in the next months and train for it and I'm looking forward to a good race.
"I've always given 110% at any race – so I won't simply be turning up to jog it. I've found that it's always important to run for something – and afterwards to share the joy with those who have supported you in getting there in the first place.
"It's great that Sanlam is supporting a cancer association (CANSA). If you can make a difference to two or three or 100 others, that's important. And I see this as a great chance for me to give back something to community and charity. I'm also an ambassador for Save the Children. So I'm always looking to give something back to kids, even if it's just to say hi to them.
"I'm lucky to have made so many friends through my sport and I'm going to be challenging many of them to come and run the Sanlam Cape Town Virtual Marathon with me," concluded Farah.
Farah won't be the only sporting legend challenging friends and rivals from around the world to participate.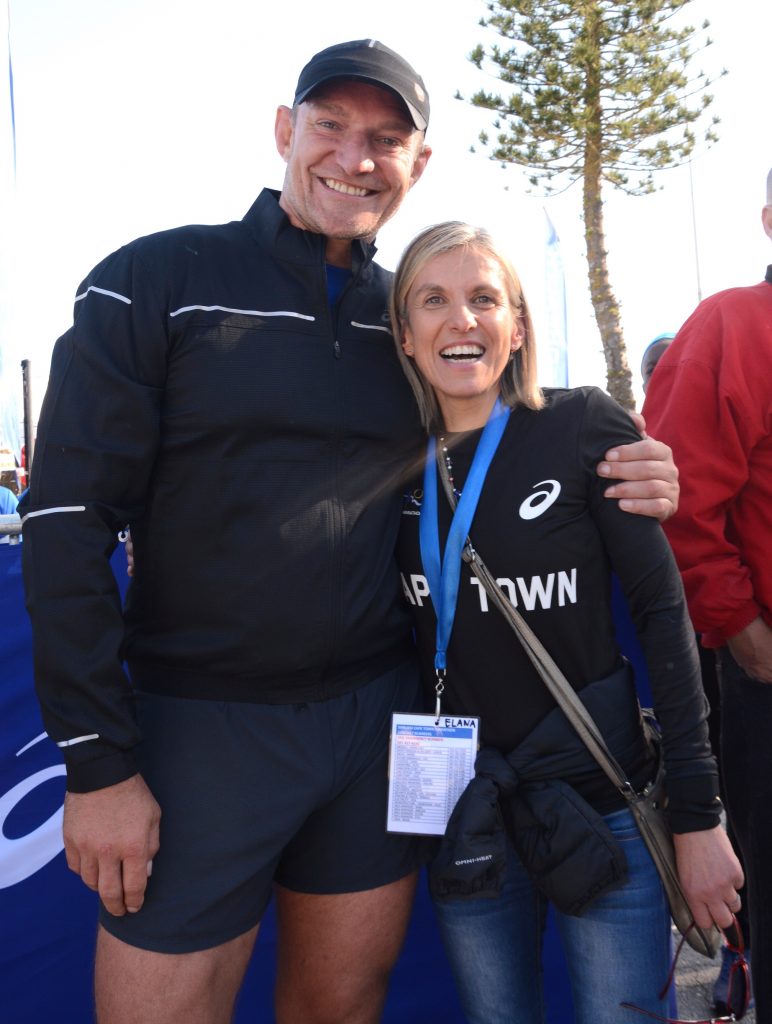 "Why not?" responded Pienaar when asked if he would be challenging his 1995 Rugby World Cup rival captain, All Black Sean Fitzpatrick to join him in the Peace Run 10km. Hollywood star Matt Damon, who played the part of the South African rugby captain in the film Invictus, is another candidate.
"I'm going to invite so many people to share in this experience. It's something we're very proud of and we want them to run the virtual race in their home-town this year and then come to Cape Town and run the real marathon in the years to come."
Pienaar's fellow-ambassador, Elana van Zyl, announced she would step up, too. "It's a great opportunity to invite some special people to join you on race day. I'd love to invite those athletes who were my strong rivals in athletics to run the 10km – people like Paula Ratcliffe, Tegla Leroupe, Derartu Tulu, Sonia O'Sullivan and Laura Kiplagat. And, of course, my fellow South Africans like Zola (Budd), Colleen (de Reuck) and Gwen (van Rensburg).
Apart from its global reach and involvement of celebrity super-stars, the Sanlam Cape Town Virtual Marathon is fast stacking up a number of firsts and innovative features to ensure mass participation from around the globe:
– The "world first" innovative Virtual Marathon App, with cutting-edge technology, advanced GPS tracking features and dynamic 3D surround sound to track athletes' progress both on their route and that of the Cape Town Marathon;
– The inclusion of an elite field of South African marathoners – likely to be the strongest domestic field ever at the Cape Town Marathon – running in five centres in South Africa;
– The likelihood of live television coverage, merging the five "races within a race" into one;
– A global virtual podium, reflecting race winners from around the world, to be announced the following day, once athletes from all parts of the planet have completed their races;
– Race numbers and medals for every participant;
– Fifteen fully-stocked refreshment stations at fifteen Woolworths Stores throughout South Africa;
– Strengthened support of returning sponsors, Sanlam, Fedhealth, the City of Cape Town and others, at a time when sport partnerships are struggling.
"This is the new face of virtual racing," said Van Zyl. "A world first, coming from the heart of the Mother City and African Continent."
Would Farah consider coming to Cape Town some day to run the marathon on South African soil? "For now, I'm focused on the 10km, as I'm still aiming for Olympic gold medals in Japan next year. But I'd like to come to Cape Town one day to run the marathon.
"Good luck to everyone running the Sanlam Cape Town Marathon. We're all in this together so let's go for it!"
Sanlam Cape Town Virtual Marathon entries are now open and available via www.capetownmarathon.com.