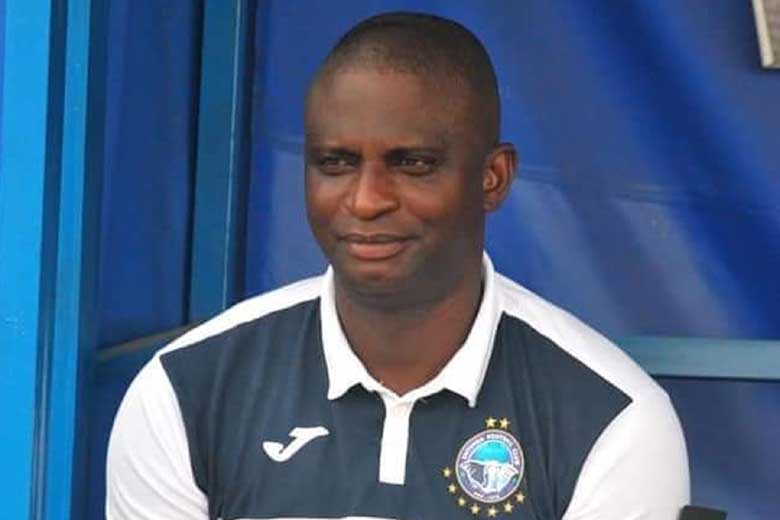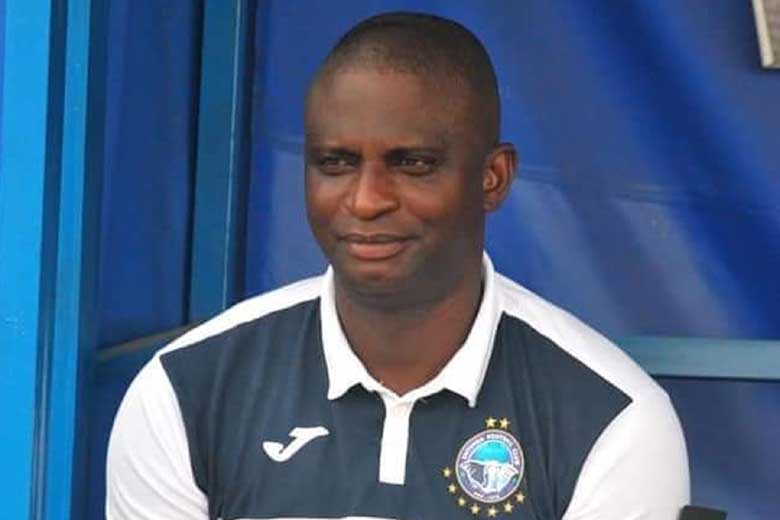 Enyimba manager, Fatai Osho has expressed deep confidence in his wards to secure one of the group's quarterfinals tickets at the ongoing 2021 Caf Confederation Cup.
The two-time African champions are hosts of the South African giants, Orlando Pirates in Wednesday's last day Group A match at the Enyimba International Stadium in Aba, Abia state, Nigeria.
Prior to the group's final day matchup, the nation's flag-bearers fell 0-1 to their Libyan opposite, Al-Ahly Benghazi in Benghazi while the South African side shared the spoils goalless with the Algerian campaigners, ES Setif in Johannesburg.
Osho said he rightly predicted that the winners of the group's tickets will be decided on the final day matches given the quality of teams in the group.
"The way things are the boys are ready to give their very best tomorrow (Wednesday) because they know that the quarterfinals are close, if they did not show enough commitment to get the desired result it will be a problem.
"I tell you these boys are ready, they are willing, they want to get the result and they want to be in the quarterfinals.
"Of course, we are aware that anything short of win we are out of the equation, and we do not want that to happen.
"We expected a photo finish scenario right from the day the draw was made because we are looking at a group that has a lot of quality teams.
"You look at ES Setif, former African champions, you look at Enyimba, former African champions, Orlando Pirates, former African champions and Al-Ahly Benghazi, they have been consistent on the continent, so you are talking of well-tested teams.
"I predicted that the tickets will go down to the last day and that's what we are experiencing right now.
"We know that every team stands a healthy chance of qualification so the matches will be tense.
"Orlando Pirates I must tell you are not home and dry yet, that's a fact, if they lose scandalously it will be a problem, you can now see why they will come out strongly to fight to be sure of their ticket. It will be tested matches tomorrow (Wednesday) in Aba and Algeria," said the former Remo Stars tactician to SPNAfricaNews.
Osho said his side are quite comfortable with the 10:00pm kick-off time for the all important match.
"For me we are going to cope very well bearing in mind that our last match in Benghazi, Libya was played by 11:00pm which is 10:00pm Nigerian time and we finished the match around 1:00am which was a couple of days ago so it will not be a problem.
"What we have to do is how to adapt playing in the night and we have been doing that, been training under our floodlight and that has helped us to settle down.
"The difference is just a little to playing day time but we are talking of players who have seen actions, day and night football, they will not struggle with the situation, they will not," said Osho.
The Nigerian candidates are third on the four-team Group A log on six points three behind leaders and opponents, Orlando Pirates while the Libyan side are second on the log on seven points and the Algerian side, ES Setif at the bottom on five points. Setif will host Al-Ahly Benghazi on the final day group match.
The two topmost teams at the completion of group's matches on Wednesday will advance to the quarterfinals of Africa's second tier inter-club competition.