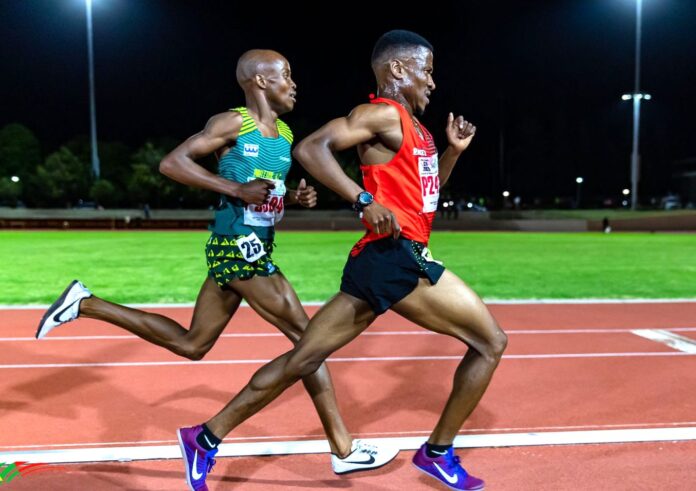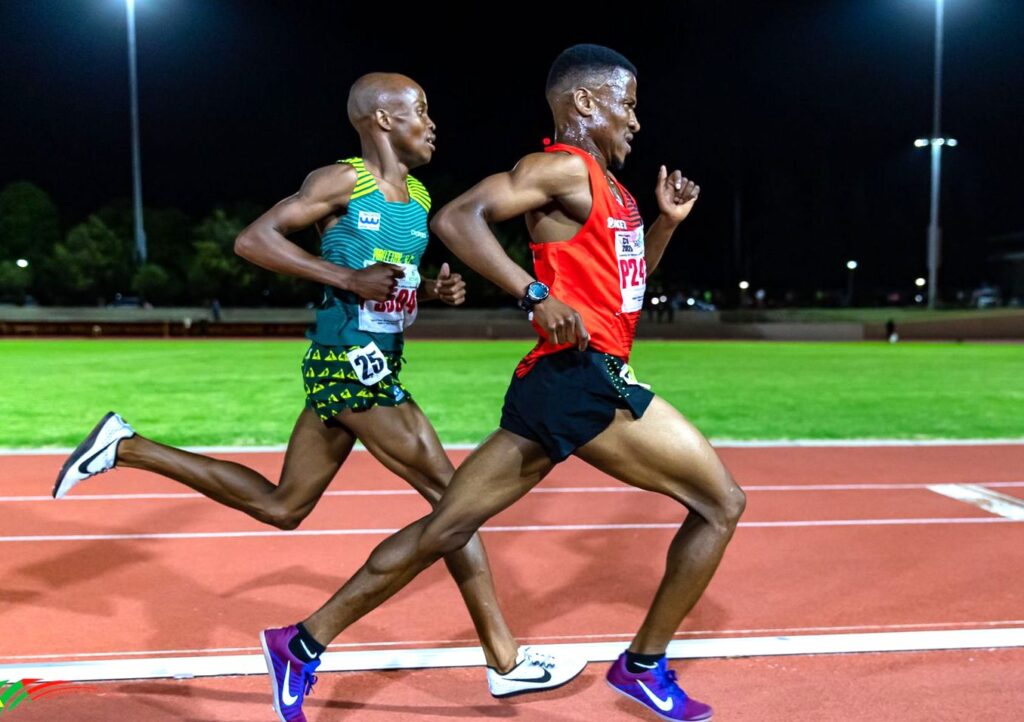 By Stephen Granger
He left it late but in the end, the Polokwane Express, aka Lesiba Precious Mashele, succeeded in his goal of qualifying for the 29th summer Olympic Games in Japan. His sensational 5000m result will soon see him winging his way to Tokyo.
Mashele's time of 13 min 11,65 is almost two seconds inside the qualifying mark and the in-form South African distance athlete is fast closing on Elroy Gelant's national record of 13:04,88, achieved five years ago in Holland.
Born and raised in Ga Mashashane, 40km west of Limpopo's capital, Polokwane, and now based in Parktown, Johannesburg, Mashele gets full marks for persistence.
Six times in four months between February and June, Mashele had lined up on various tracks in South Africa for the twelve and a half lap race over 5000m. Six times he had crossed the finish line ahead of his pursuers, but he had failed to realise his dream of running inside the magical 13 min 13,50 sec – the time Athletics South Africa had set to qualify for the Olympics.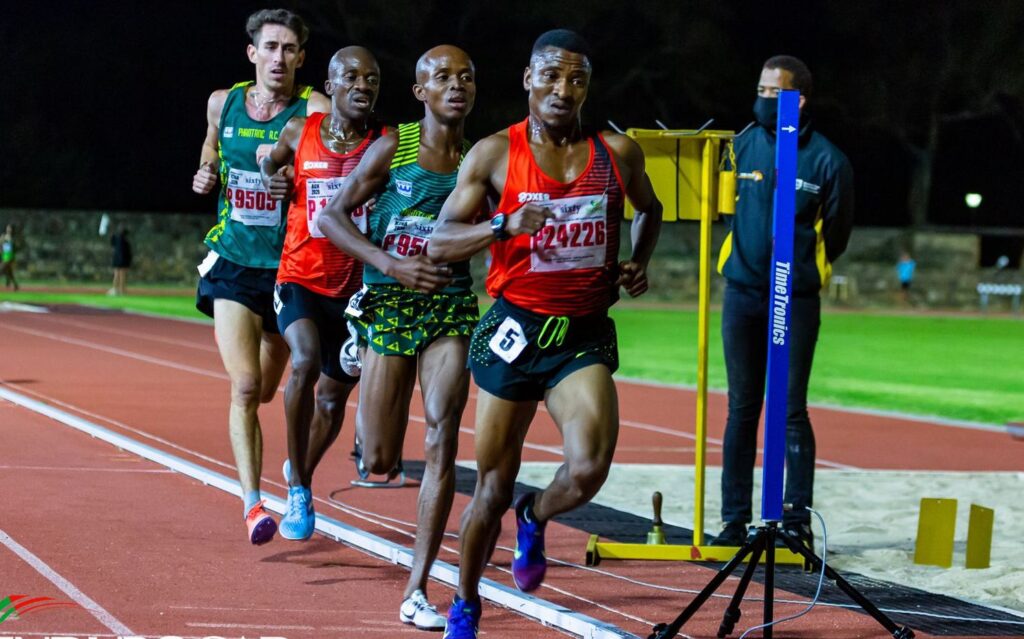 In between, Mashele had also bagged gold at the national half marathon championships in Gqeberha, outsprinting South African kingpin of the road, Stephen Mokoka, in the final stages to win in 1:01:18 – 54 seconds slower than his best ever, set at the world half marathon championship in Gdynia, Poland, in October last year.
Boksburg, Stellenbosch twice, Pretoria, Durban, Cape Town and Pietermaritzburg had all hosted track meetings which provided Mashele opportunities to beat one of the toughest qualifying times in the business – a full twelve seconds faster than USA's 5000m Olympic qualifier.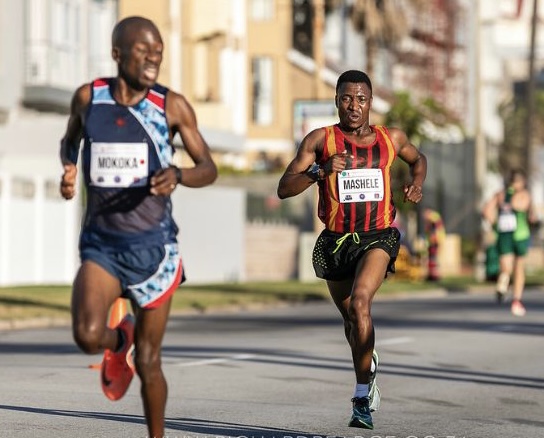 Four times Mashele had improved his personal best for the distance, having come into the year with a fastest time to his name of 14:04.40, dating back to 2016. Following a solid 14:11,40 at altitude in Boksburg in February, Mashele swept to victories in best ever times of 13:38,50 and 13:27,57 at the two Stellenbosch meetings in March.
13:23,68 at a wind-swept Kings Park in Durban in May marked his third personal best before Mashele got to within five seconds of his target at Green Point in Cape Town, running 13:18,70 virtually on his own, the second athlete finishing a full minute behind. But Mashele was still short of the elusive qualifier, although at that stage less than half a second per lap separated him from his dream.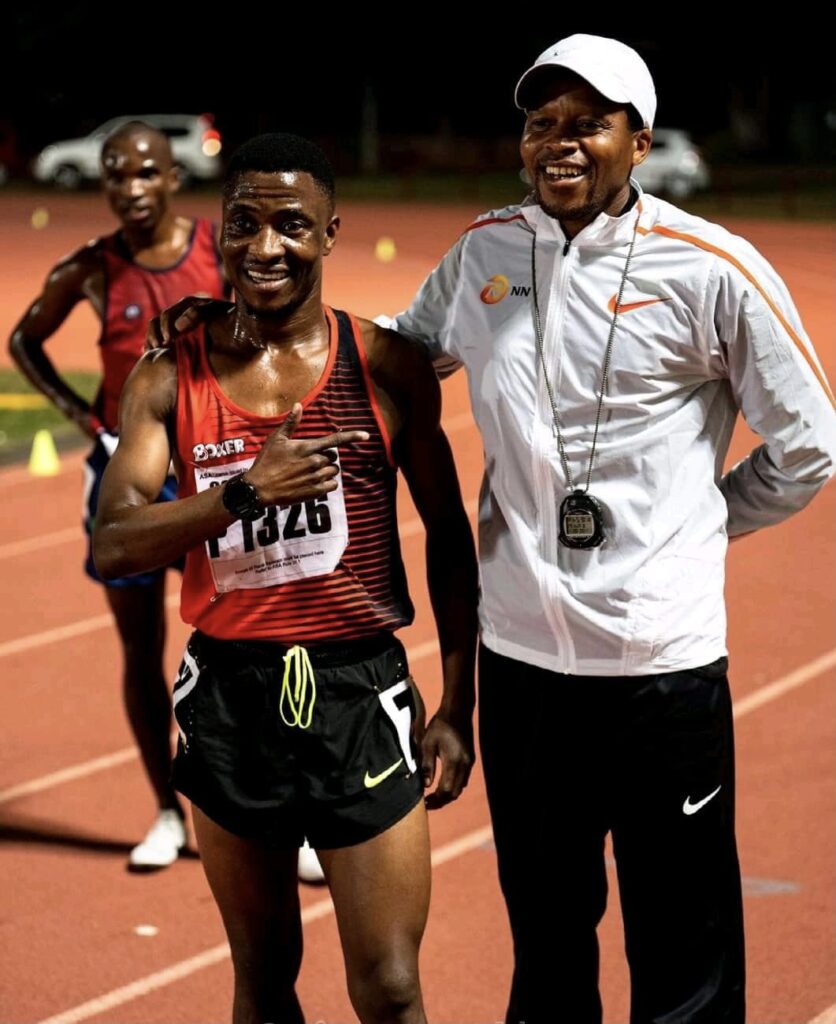 With strong support from his coach, Hendrick Ramaala, himself one of South Africa's best ever distance athletes, and Athletics South Africa, the stage was set for a 'last gasp' attempt on Tuesday 29 June, the last day to qualify for the Games and the most sought-after ticket on any athlete's bucket list. King's Park Stadium Durban was the venue.
A number of athletes gathered for action at the stadium, but there was only one serious contender. ASA had arranged the meeting for one purpose only – to give one of South Africa's most talented athletes, Mashele, the chance to take his career to the next level.
"I knew this was my last chance, but I was confident I could run the time," said Mashele. "I just hoped that the conditions would be good and in the end it was a perfect evening."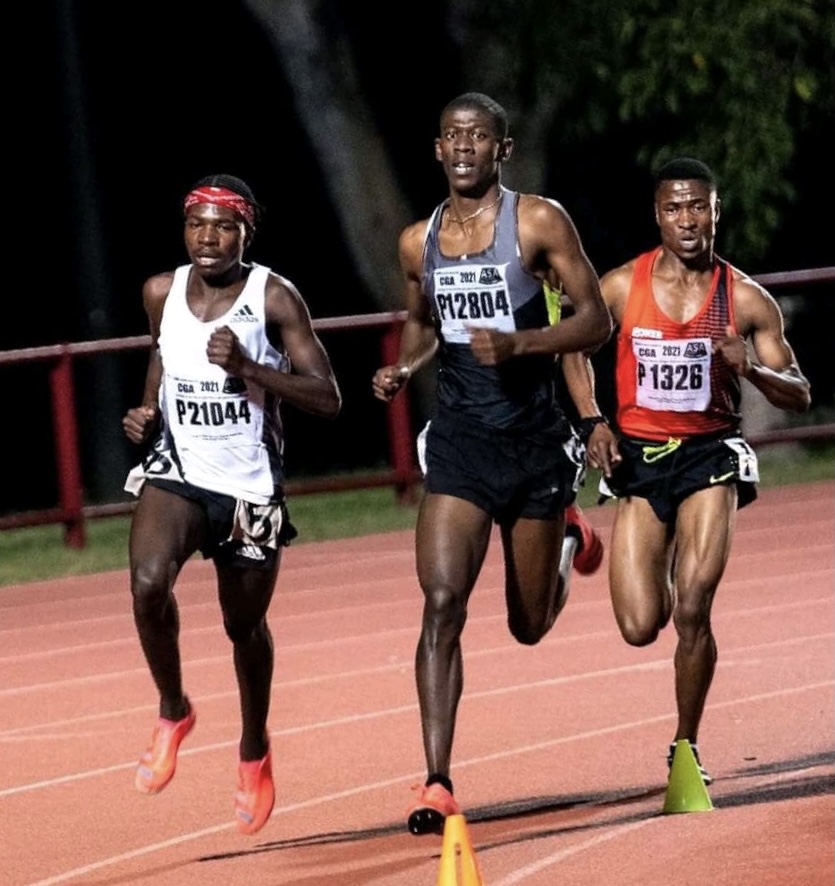 The athletic officials had done their bit. Coach Ramaala, had pulled out all the stops to bring Mashele to peak condition. Now it was up to Mashele to deliver.
The drama intensified as the stadium lights failed and the 5000m event was delayed for 90 minutes. For many athletes, such a last minute change in schedule and the likely resultant loss of nervous energy would have ended their chances, but Mashele was unperturbed. "I don't get nervous, so it did not worry me," said Mashele. "I just hoped it would get sorted."
Fortunately, the 'Plan B' of using car headlights in the stadium was not required and the race got underway, with three designated pacers taking Mashele through half way almost on time. "They were a little slow and I had to pick up the pace a little, but I thought it was on. But when I crossed the finish and saw the time, I could hardly believe that I'd actually done it."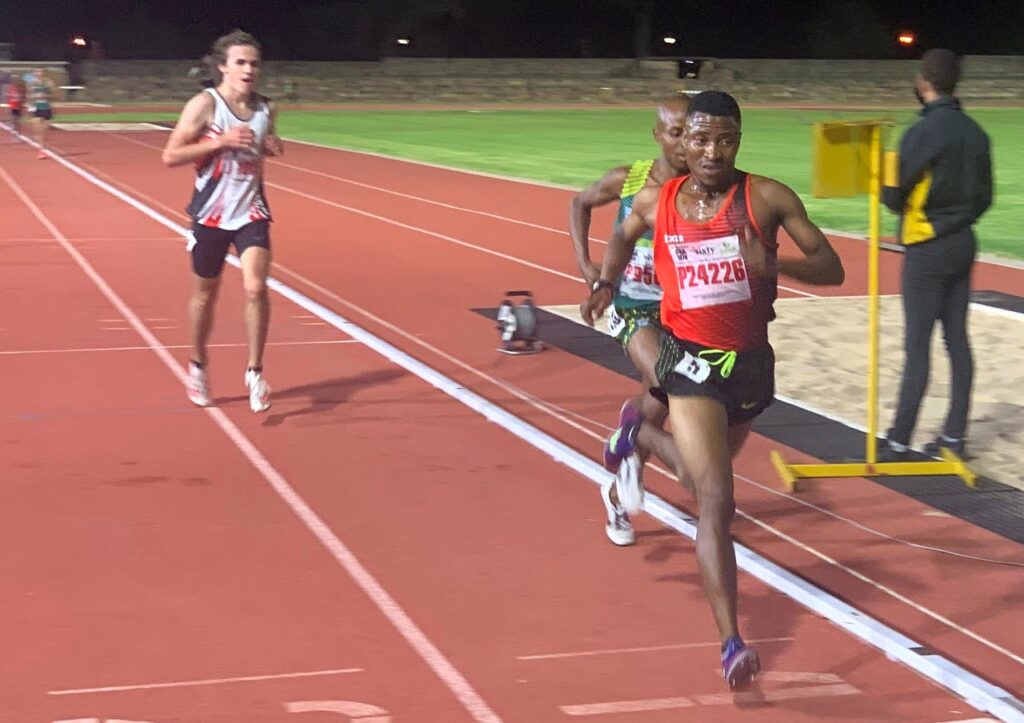 Having earned a late inclusion in the South African Olympic team, Mashele is determined that he will not simply be travelling to make up the numbers and experience the thrill of Olympic competition. At thirty, he is at the peak of his career, and he believes he can make his mark on the Olympiad.
"I know I can make it into the finals – that is my aim," reflected Mashele. "And in the final, who knows? The final is often run tactically and if I run smart, I'm confident I can challenge for a top five position and perhaps even a medal!
"I know I can run faster – I was not even in pain after Durban's qualifying race.  Given the right conditions and with faster athletes in the field, I think I can go close to 13 minutes."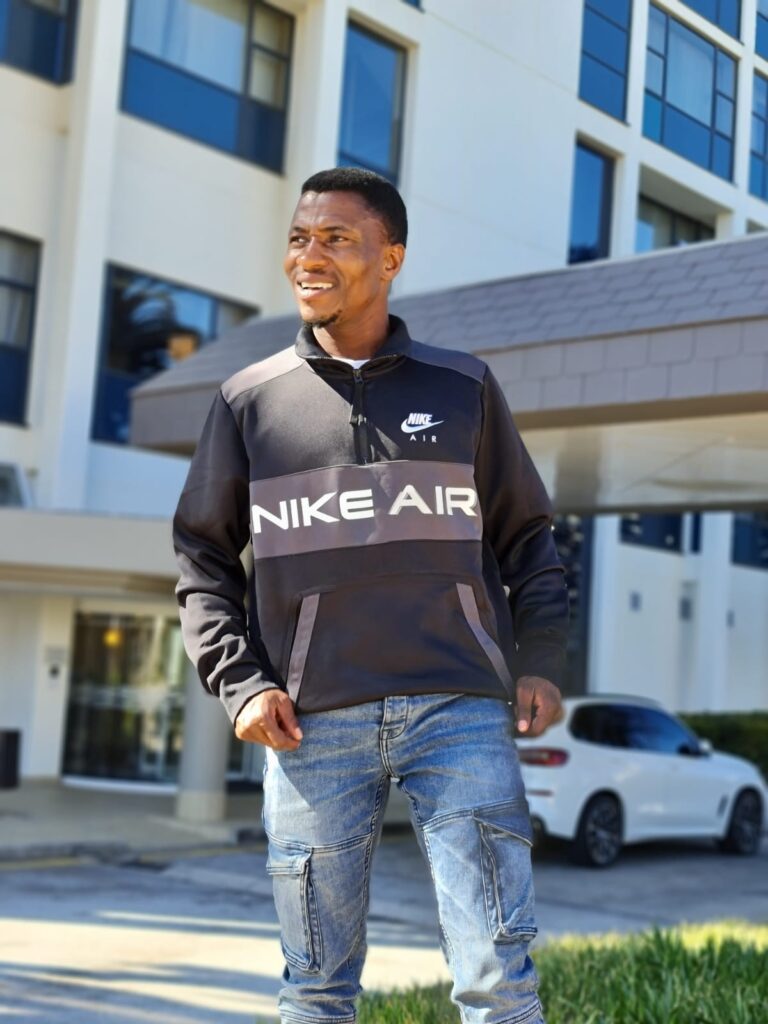 Knowing that the slowest time to make it into the finals at the Rio Olympics in 2016 was 13:26 – some 15 seconds off his qualifying time – and that Mo Farah's gold-medal winning time of 13:03,30 is well within his compass gives Mashele confidence of achieving his goals. As does his recent training programme.
"I ran a total of seven 5000m races and two 10 000m ones this year, plus some road races" reflected Mashele. "That's quite a bit of racing, but my coach was not concerned about over-racing, as one recovers quickly from running 5km on the track. In fact, this has proved a very good way to keep me fast and fit."
An added bonus for Mashele is the fact that Ramaala will be part of Team South Africa in Japan, although his duties as manager of the marathon team at Sapporo may preclude his supporting Mashele. "I'm not too concerned if he cannot be at my event," said Mashele. "I've raced overseas on several occasions, and mostly without him. If he can be at the final, however, that would be a real bonus."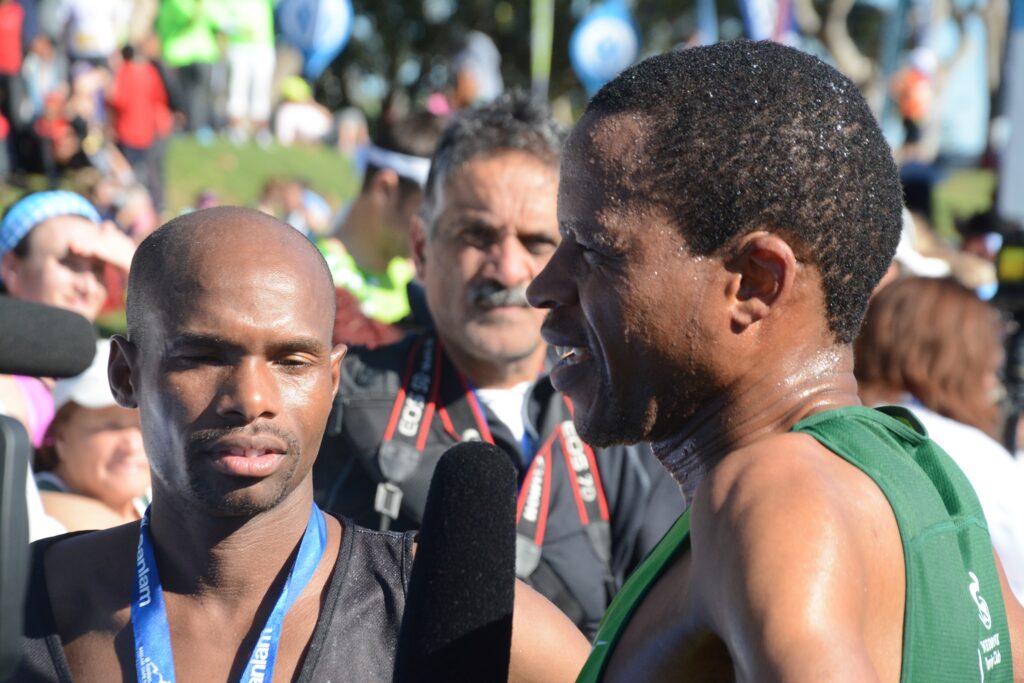 Mashele's parents have both passed on, but he is hopeful of family support from his three siblings. "I'm the first-born and the only one involved in athletics. My brother likes soccer and my two sisters are at college and not really involved in any sport. They don't really understand running or the Olympics, but I think if they see my on television they will start to understand and be proud of me!"
©SPNAfrica News
www.spnafricanews.com