SPN AFRICA: When did you first go into football?
Emeka Ogbugh: "I became a professional in 2011. That's was when I signed my first professional contract with Heartland FC. A football club based in Owerri."
Why did you choose Heartland?
"I chose Heartland because I was already in my first year in the university in Imo state (where Heartland is based).
"So it was so easy to choose heartland".
It is usually rare to see footballers combine playing the sport with academics. How did you pull it off?
"It's was an uphill task but I couldn't forfeit any so I had to combine both. It takes lots of discipline and commitment to pull through. My family encouraged me during those times and God helped me too".
How many years did you spend at Heartland and what were your highlights there?
"I spent 5 years at Heartland. The highlight was my first season when we won the FA Cup. A memory that will last forever".
Talk us, briefly, through that journey. The toughest game you played enroute to success and the special nature of the final
"The games were so tough. You know that FA cup is always a knock out competition so all the matches were all tough. I didn't play the semi-final. I was greatest surprised when the coach told me I would start the final as I was a rookie at that stage of my career. It was an intense game. We had to do a comeback thrilling from a goal down to beat Lobi starts 2-1".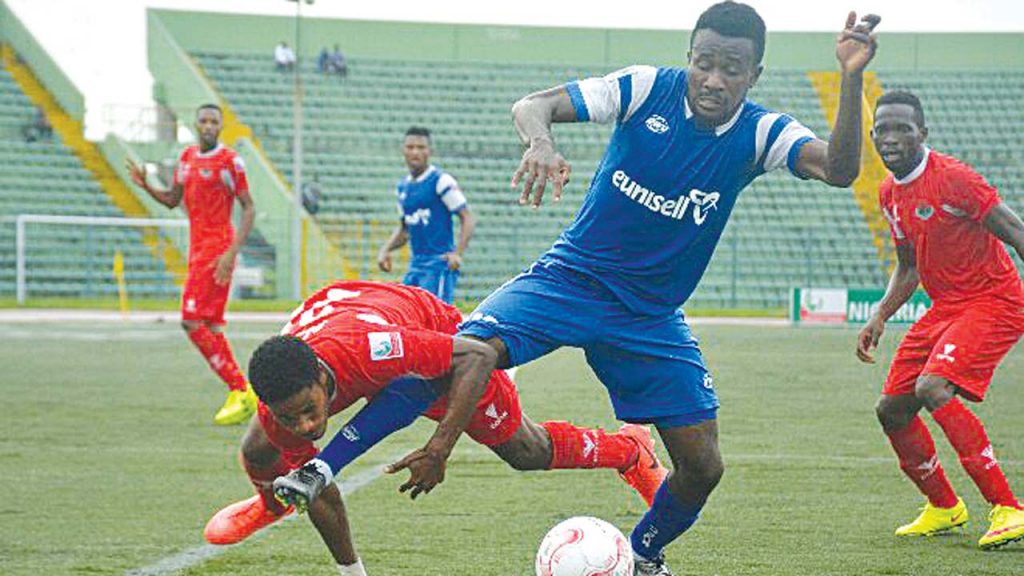 Brilliant. By virtue of the victory in the Cup, Heartland got a ticket to represent Nigeria in the CAF Confederation Cup. You were a part of that journey that got rudely abbreviated in the preliminary rounds by the Congolese outfit, VITA Club. Where did it go wrong for Heartland?
"We are knocked out by Vita club of Congo who were more experienced and better prepared. It's very different playing on the continent because the level is a lot higher (than the domestic competition). And the teams are all well prepared so any little error is punished".
You played on the continent with another Nigerian club, Rivers United after you left Heartland. Would you say those games against the Vita Club prepared you mentally when you adorned the colours of United in the CAF Champions League and Confederation Cup?
"Experience played out, I'd say. I had already gained more experience before playing those CAF games for Rivers United so I was mentally prepared".
Rivers United were just 90 minutes away from reaching the group stages of the CAF Champions League. Why did the club fail in Sudan against the Merreikh club with a commanding three goal advantage from the first leg?
"It was a collective collapse from the team in Sudan. Conceding the first goal inside the opening nine minutes didn't help matters either. It was more of a lack of mental preparedness that cost us that game".
What did the gaffer (Stanley Eguma) say to you guys at half time? It was 3-0 at that stage and United were still in the game.
"The gaffer with his experience was urging us to get the needed away goal in the second half. We stepped up our performance in the second half due to his half time talk and almost scored through Guy Kuemian. That would have taken the score to 1-3 and seen us advance on aggregate. They went down the other end immediately and scored to make it 4-0. That was that".
United dropped into the Confed Cup after a two-legged playoff win over Rayon Sports. Why did United fail to progress past the group stages and what memories do you take with you from that competition?
"United failed to pass group stages because of our poor form in away games. I remember we led in 2 of the 3 away games but ended up losing all. So that was the issue. The memory is a bad one. I missed penalty against club Africain".
There was talk that you missed because United were not accustomed to playing with the CAF Balls which they did not train with prior to the game. Was that why you missed the spot kick? And do you think the result would have been different if you had converted?
"Hahahaha. No excuses for missing the penalty. I take full responsibility. The match ball didn't do anything. Hahahahaha. Yea if we scored early, we could have maybe gotten a draw or won… who knows?".
What were your high points and low points at United, domestically and how did you get the opportunity to play for them. Was it hard leaving Heartland?
"Low points at United was the team not being able to win the league title in my first year at the club when we came mightily close. We went into the final day of the season with a mathematical chance of winning but Rangers were never going to lose at their place on the final day of the season. It is still painful to this day. The high point was that I was the top scorer for the club in the league. It wasn't so difficult to leave Heartland because I wanted a new challenge, a new city, a new gaffer and new teammates so I was optimistic about the switch. Heartland however has a special place in my heart".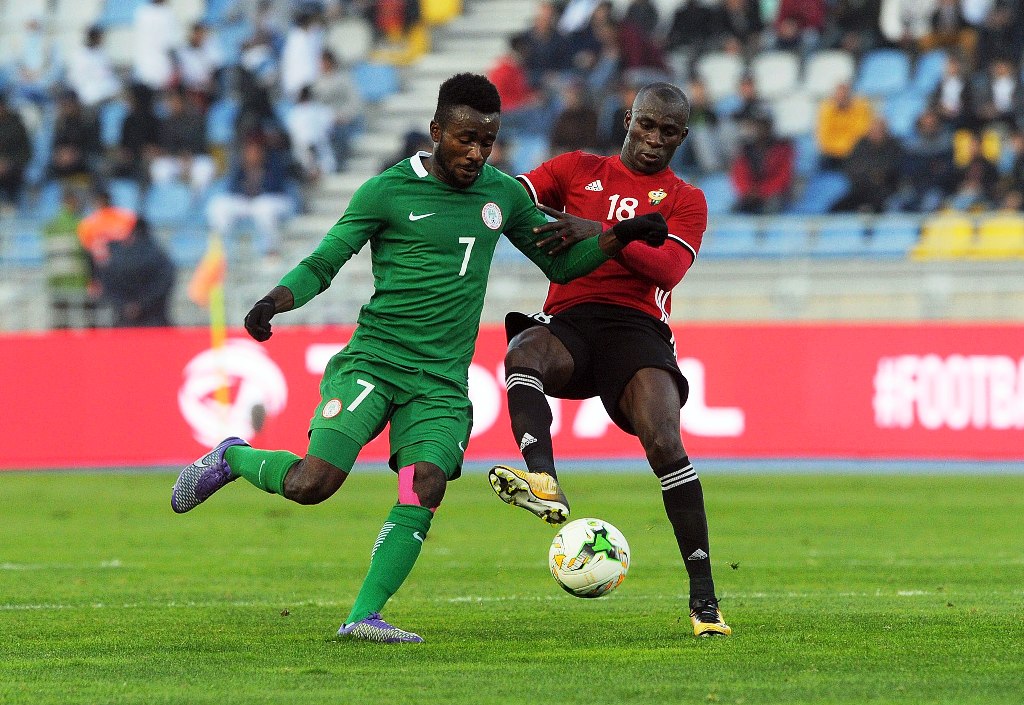 You represented Nigeria at the CHAN. Tell us about that tournament
"The games were intense and tough. I failed to score and we lost 4-0 in the final to Morocco. It ended badly, obviously".
You now play in Morocco for the Moloudia Club de Oujda. How did the move come about?
The coach there asked for videos of my previous games. He was impressed and the rest is history.
How have you been coping with the Botola 1 suspended indefinitely as a result of the coronavirus pandemic?
"It has been difficult but I want to encourage everybody to be strong because this phase is going to pass. Sooner or later, we are going to get back to our normal routine".
Thank you Emeka.
You are welcome.