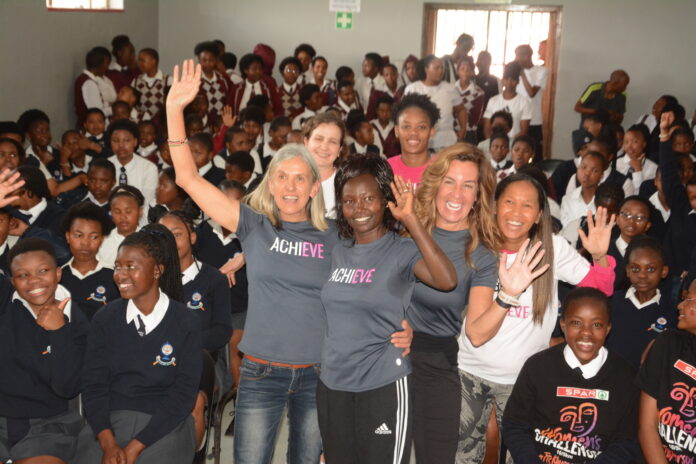 They are small of stature but gigantic in spirit and delivery and they're making massive footprints in Africa, changing the lives of young women. Four former female running greats from Africa are ploughing back what they gained from the sport and investing in the future of African distance running.
Derartu Tulu, first African athlete to win an Olympic gold medal in female competition and now president Ethiopia's Athletics Federation, Kenyan marathon super-stars and former world record holders, Tegla Leroupe and Mary Keitany, and former half marathon record-holder and gold medallist, South Africa's Elana (Meyer) van Zyl, are all deeply committed to empowerment programmes for female athletes in their home countries.
Two of this extraordinary quartet, Keitany and Van Zyl, recently met in Stellenbosch and Cape Town in South Africa to inspire young women and share ideas and strategies to empower young women as athletes and in all areas of life.
Keitany, travelled her home in well-known distance running mecca, Iten, in Kenya to join Elana van Zyl's Endurocad's team during the Sanlam Cape Town Marathon's festival of running and shared the story of her own life with eager young learners from the Makupula High School in Kayamandi, Stellenbosch, and with girls from twelve schools on the ACHIEVE programme at a workshop at the Cape Town Stadium.
And with American technology super-executive and iron-man athlete, Rhonda Vetere, sharing the platform and adding inspirational words, the Kayamandi learners were soon redefining their life goals. "A doctor, a lawyer, and engineer, a social worker" were some of their responses when asked what they wanted to do with their lives.
"All of you have dreams and don't let anyone stop you dreaming – you have to follow your passion," said Vetere. "And whatever you do, make it intentional and purposeful. But it won't come easily. When I was your age, everyone told me I'd never make it if I studied maths, physics and technology. But sport helped me achieve my goals."
But it was Keitany's story which really hit home. The 41-year-old mother of two had to overcome almost insurmountable odds to realise her ambitions but when a back injury brought her elite career to an end in 2019, she could look back an exceptional career of which she could be well proud.
Four wins at New York City Marathon, three in the London Marathon (including a women's only world record), a gold and silver medal at the world half marathon championships (the title coming in 2009, just 11 months after the birth of her son) and a half marathon world record at the Ras Al Khaimah Half Marathon in the UAE were just some of Keitany's achievements.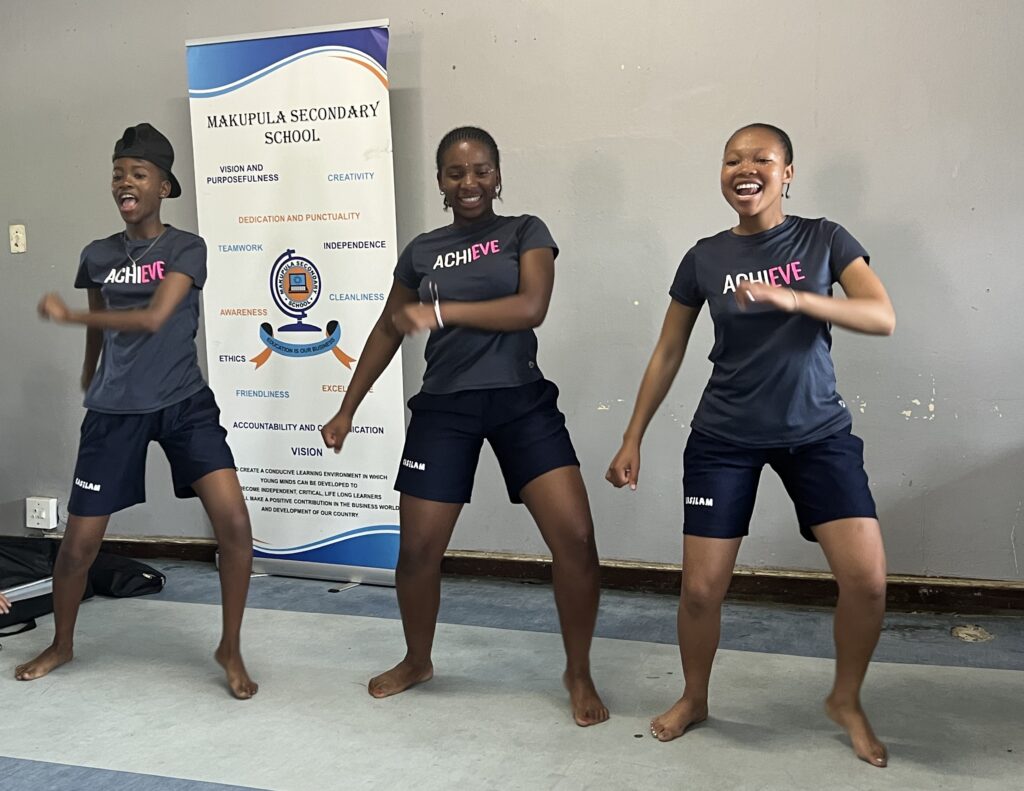 "When I was in primary school, there was no transport to help me, so I ran 10km to school, with no shoes, and ran back in the evening," Keitany told the girls. "But that made me into an athlete! My teacher recognised my talent and said 'Mary, if you run, you can be a good athlete'.
"My father was a good runner and I wanted to run like him. But there was little support for me and it was always a struggle. Often, I went to school on an empty stomach, but that only made me more determined to succeed. After primary school I worked as a domestic for two years as there was no money for me to attend high school before I had a chance to go to high school.
"During high school there were some opportunities to compete abroad but I did not have the necessary documents. I would win the races, but I could not go anywhere. But I told myself 'my time is not yet' and I knew my time would come.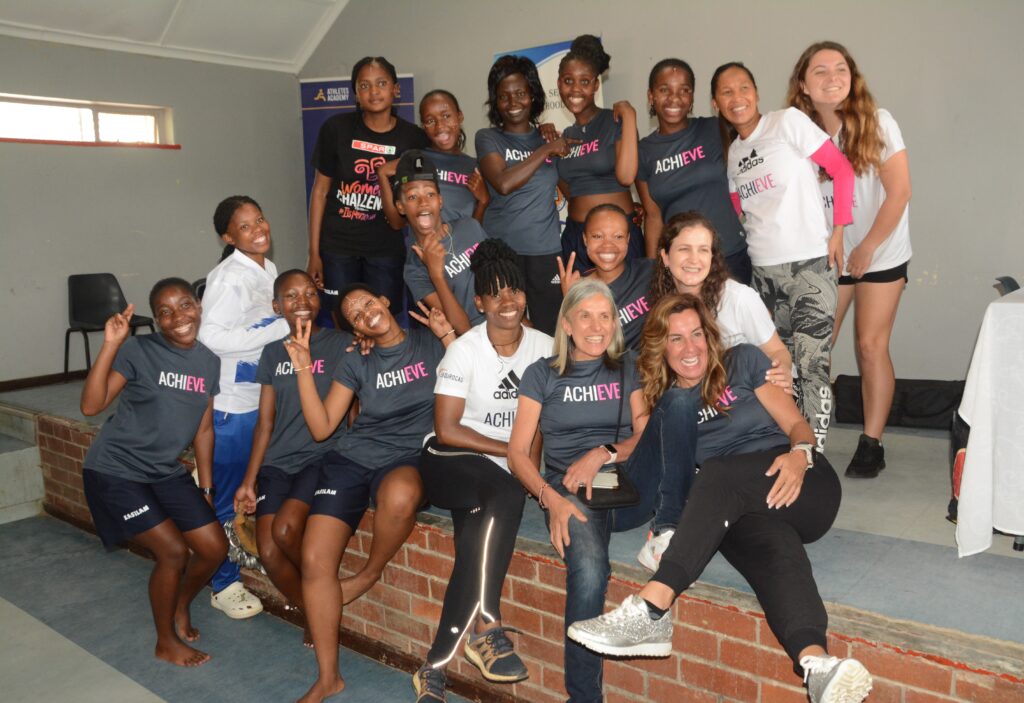 "I was determined to nurture my talent," Keitany told the girls, "because it was in my dreams to be an international athlete. And it is important for you to know that nothing is impossible if you believe in it."
Keitany is a role model to aspiring young athletes in Kenya, where she is involved in mentorship and support programmes. "My hope for them is to be the women they are made to be. They can do anything that men can do – they just have to believe in themselves and do things in the right way.
"Nothing is impossible. Be sure that you will make it. And know that what you are doing now in preparation will stand you in good stead for tomorrow. What you are doing will help you and your wider community."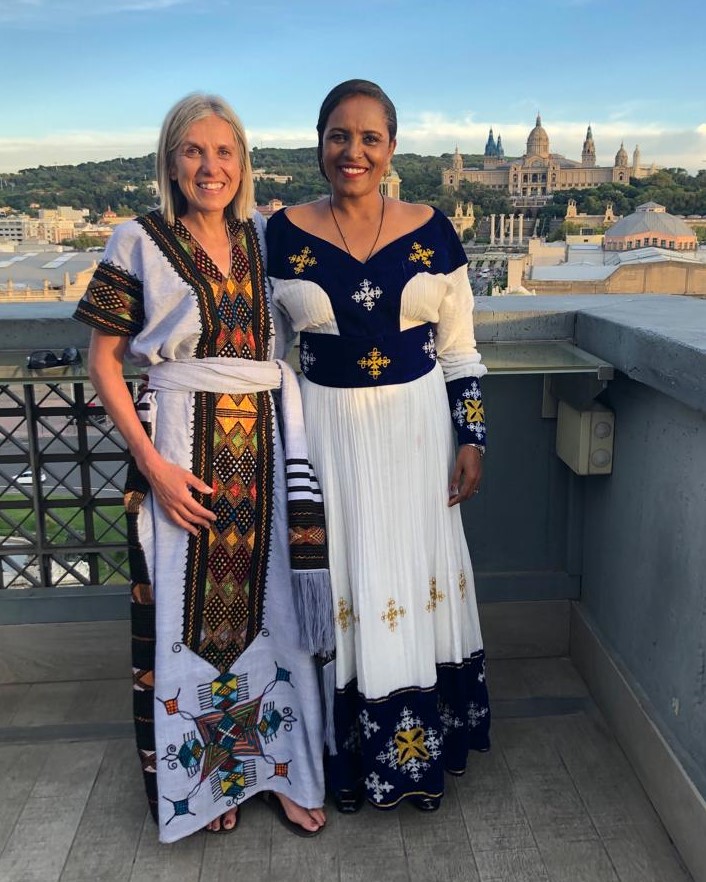 Meanwhile Van Zyl plans to reconnect with Tulu later this month following their emotional reunion at the Olympic stadium in Barcelona last year, the scene of their memorable 10 000m race at the 1992 Olympics where Van Zyl took the silver medal behind Tulu. At that time, the two agreed to support each other in their work and Van Zyl will be flying to Ethiopia to follow up on that commitment.