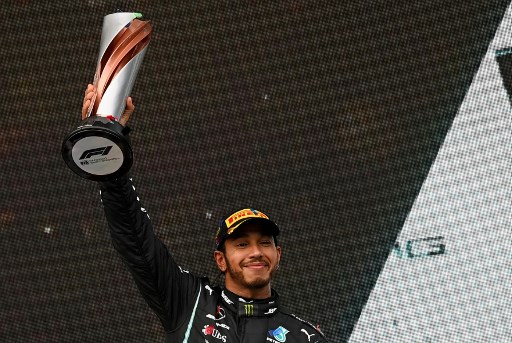 It has been announced that Williams driver George Russell will replace Lewis Hamilton at Mercedes for this weekend's Sakhir Grand Prix.
Hamilton tested positive for Covid-19 and has now been forced to withdraw from the race in Bahrain.
Williams reserve Jack Aitken will replace Russell.
Russell spoke about the development revealing that he will be cheering on the Williams team this weekend.
"I might be wearing a different race suit this weekend, but I'm a Williams driver and I'll be cheering my team on every step of the way," said 22-year-old Russell.
"I see this as a great chance to learn from the best outfit on the grid right now and to come back as an improved driver, with even more energy and experience to help push Williams further up the grid. A big thank you also to Mercedes for putting their faith in me.
"Obviously, nobody can replace Lewis, but I'll give my all for the team in his absence from the moment I step in the car. Most importantly, I wish him a speedy recovery. I'm really looking forward to the opportunity and can't wait to get out on track this week."
Mercedes have guided Russell's career since 2017 and he was a Mercedes reserve driver in 2018 before they released him to Williams on a three-year contract from the start of the 2019 season.
He is highly rated by the team as a candidate for a potential future drive.The Briton has tested several times for Mercedes but running him in Bahrain this weekend – as well as potentially the season-closing race in Abu Dhabi a week later if Hamilton does not recover in time – is a good opportunity for the team to assess his development in a competitive environment.Mercedes inquired as to Williams' position on Russell in the summer before they confirmed Valtteri Bottas for the 2021 season, but were told they were not prepared to release him.