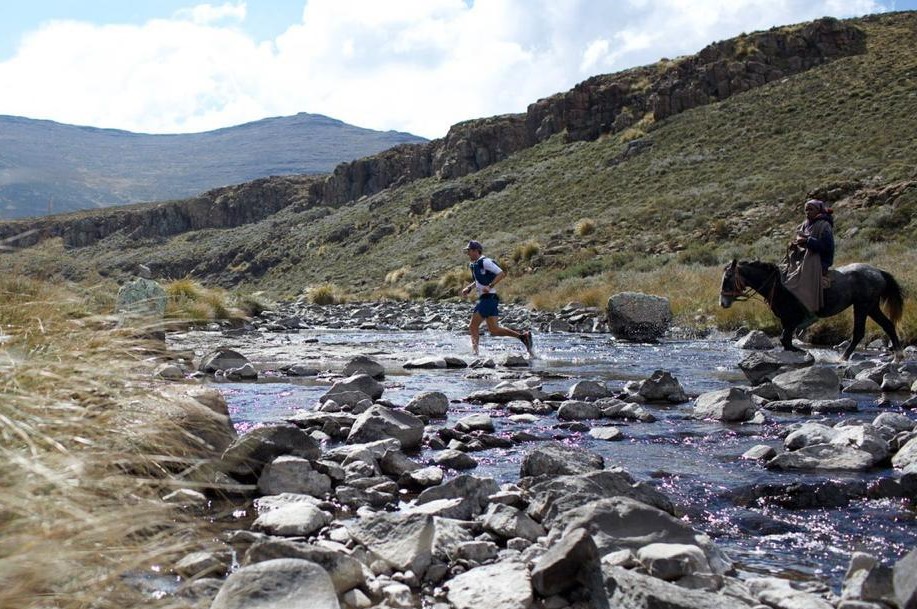 Ryan Sandes held the lead at the halfway stage of the Ultra-trail Drakensberg 100 miler on Friday (April 23), after the race moved from the Sani Pass border post into Lesotho in freezing conditions.
Sandes showed just why he is held in such esteem in global ultra-trail circles, opening a gap on the front pack before the first checkpoint at Amakhele Amabili at 10km. The gap had grown to 26 minutes over his closest rival, Kennedy Sekhuthe, by the time the runners reached the Sani Backpackers Lodge at 76km, shortly before the descent back into South Africa.
Earlier, a cloudless sky and snow-brushed mountain peaks greeted runners arriving at the start. Clouds built up and the sun vanished five minutes before the cowbell signalled 'go', dropping the already chilly surroundings by a further few degrees.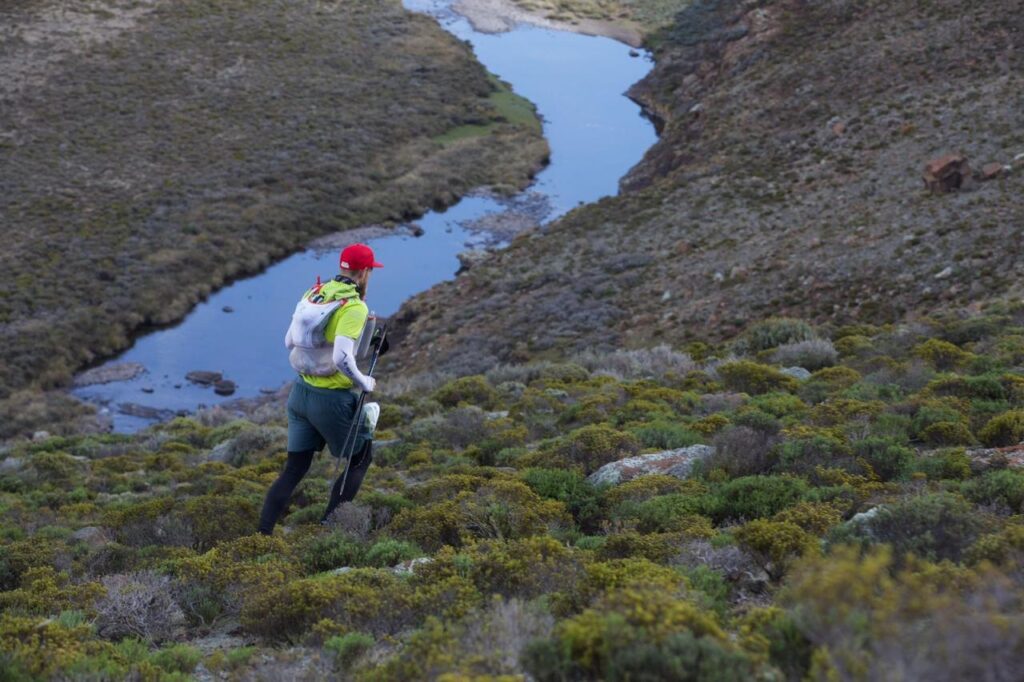 Sandes appeared comfortable, as he ran alongside the 'lead horse', although admitted he was finding the conditions "fresh" as he reached the Black Mountain check point after 46 km.
Sekhuthe proved a revelation, running comfortably in second place, his thumbs up a confident sign of the relative ease with which he was running. Despite his fast start, Sekhuthe grew even stronger later in the race, remaining in contention for line honours.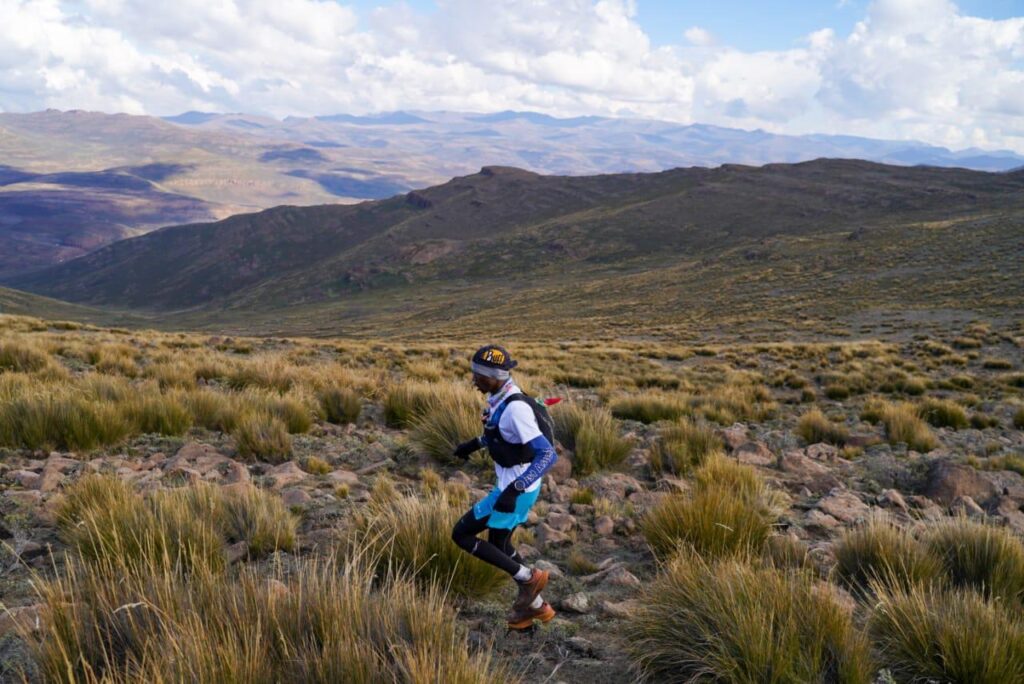 Stellenbosch athlete, Grobler Basson, had moved up into third, after early front runners, Andrew Erasmus  (injured hip in fall) and Jock Green (battling in the sub-zero temperatures after sunset) fell back. 
The women's competition saw a close battle between KZN athlete Jo Keppler, Gauteng's Annelise Scholtz and Cape runner Amri Williamson for much of the 76 km high altitude circuit in Lesotho, with Williamson moving from third at the summit of Thabana Ntlenyana to arrive first at the Sani Backpackers, 10 minutes ahead of Keppler.
An emotional Sandes was clearly delighted at racing the UTD . "When you think about overseas race opportunities missed they don't seem relevant when you have the chance to run local races like these," Sandes said as he reached the 76 km check point. "And running alongside a horse and rider was totally epic."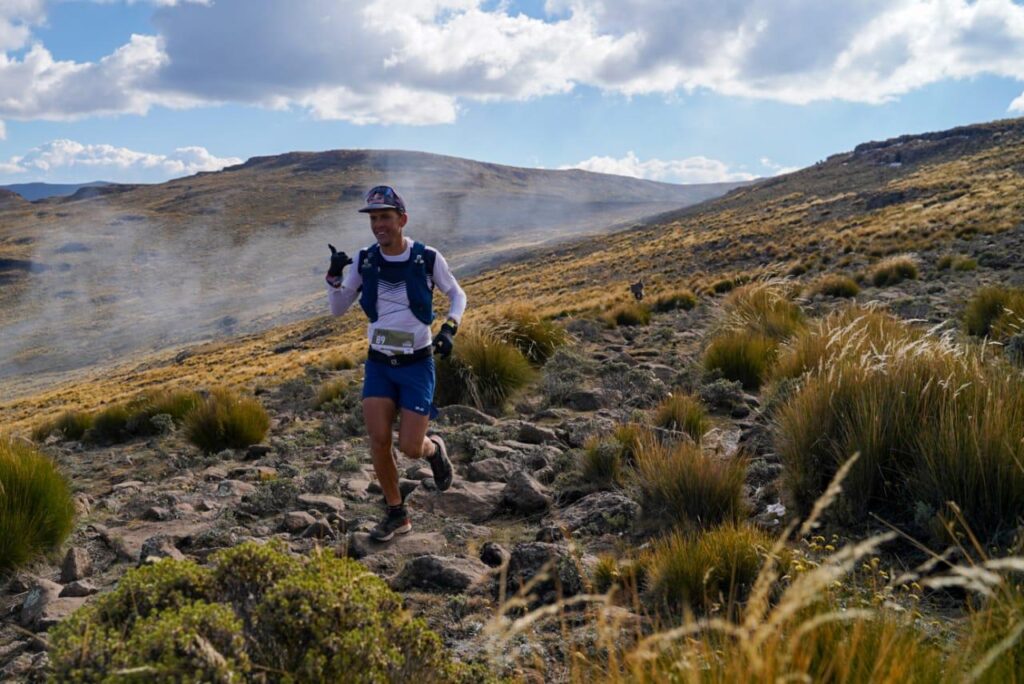 The winner of the 100 miler is expected home at the Premier Sani Hotel early on Saturday, when races over 21, 32, 62 and 100 km get underway. 
Story by Stephen Granger
©SPNAfrica News
www.spnafrica.com