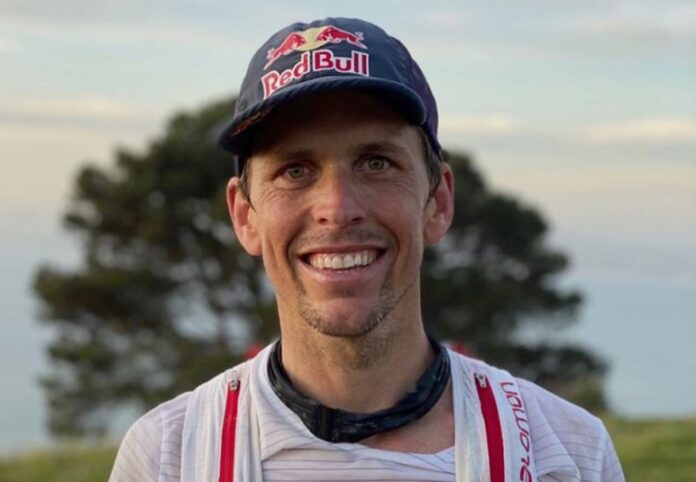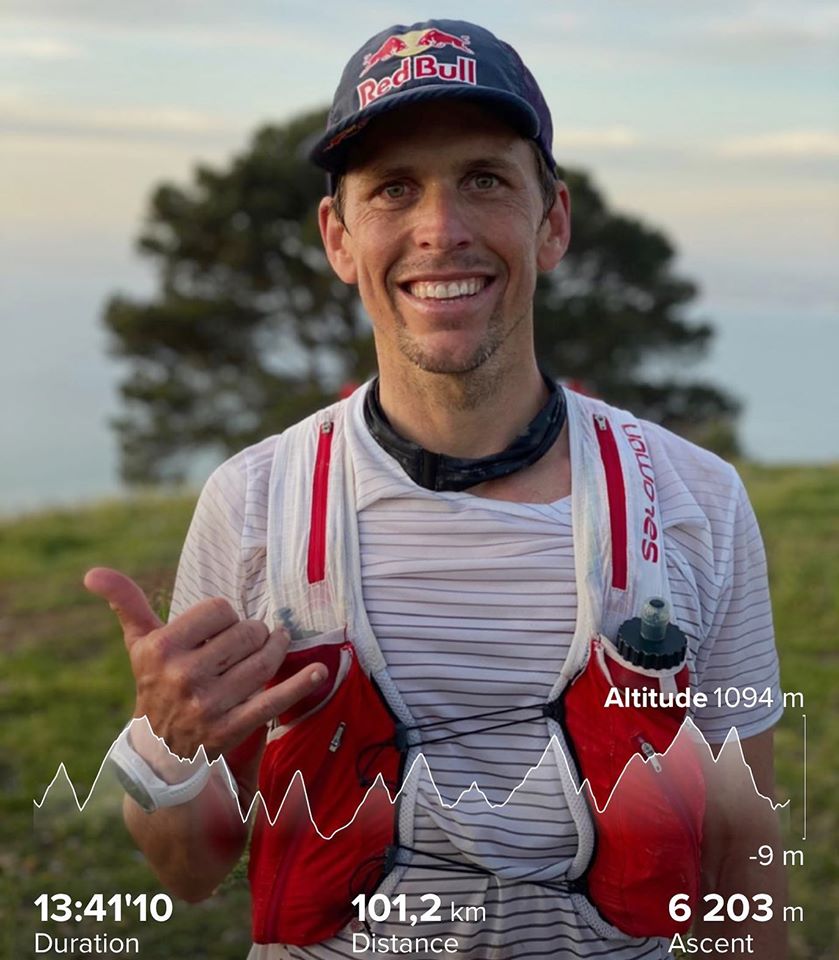 Tom Cruise plays Ethan Hunt in the "Mission Impossible" film series. Hunt takes charge of an "Impossible Mission Force" team geared to stop an enemy force while preventing an impending global disaster.
"Mission Impossible" is also the code name for the distinctive "Impossible" 13 Peaks Challenge badge, awarded to any athlete completing Cape Town's iconic Thirteen Peak circuit in under 14 hours. This week South African ultra-distance running ace and designer of the 13-Peak Challenge, Ryan Sandes, appropriately became the first athlete to do the "Tom Cruise".
On Wednesday (August 19), after summiting 13 peaks, running 101,2 km and climbing a total of 6203 metres vertically, Sandes delivered on the "unachievable target" when he stopped his watch at the Signal Hill finish line on 13 hrs 41 min 10 sec – more than two hours inside his previous fastest time.
Sandes can boast a rich legacy of ultra-trail success in all corners of the planet, ranging from multi-day desert events, high profile 100-mile races to pioneering traverses in the Himalayas. But running the 13 Peak Challenge in under 14 hours is right up with his best achievements, underlining his exceptional longevity in ultra-trail racing.
Sandes planned the circuit of Cape Town's mountain peaks early in 2018 and offered it as a challenge. "The route includes some really key peaks," Sandes explained. "Peaks I've spent a lot of time on. Also, the route lets you experience the best of the Cape Peninsula on foot."
The challenge starts at Signal Hill, then follows Lions Head, MacLears Beacon, Grootkop, Judas Peak, Klein Leeukop, Suther Peak, Chapman's Peak, Noordhoek Peak, Muizenberg Peak, Constantiaberg, Klaassenkop and Devils Peak, finishing again at Signal Hill.
After being forced to drop out of the 140km "TDS" Mont Blanc race in France last August, Sandes took out his frustration on the Thirteen Peak circuit, completing the circuit in 15:51:48, just two weeks later. An impressive performance but still some way off the "impossible" sub-14-hour mark.
Sandes' hopes for another attempt on the circuit in March this year came to nought, with the COVID-related closure of Table Mountain on the very day he had planned his run. Instead the Noordhoek-based athlete used the months of lockdown to focus on a solid training base without the distraction of international travel and racing, something which clearly paid dividends. His new time looks set to remain a beacon and challenge for the world's best trail athletes for some time to come.
"I'm quite happy with the run," Sandes admitted in his usual understated style. "I didn't know how my legs would go, so I gave myself a "bail-out" option at Hout Bay. But my energy levels were good and my time splits spot on, so I kept going. I've battled with my stomach for some time now and I've cut out gluten and dairy from my diet for the past few months. Although that's been hard for me, as I loved my pizza, bread and cheese, it has certainly made a big difference.
"For the first time in ages, my energy levels remained constant throughout an ultra-run and this will definitely give me confidence going into next year. My training has been good, but not over-the-top. I sometimes wonder if we don't often overdo things and then underperform. Yesterday I felt slightly undercooked and well-rested and it went well.
"It's hard to compare this run with my 2017 Ultra-trail Cape Town (where Sandes finished a close second to Prodigal Khumalo and ahead of many top international athletes). I felt a lot more tired in the UTCT and had to push harder in places. This week's run was slower-going over rougher terrain in places and overall felt more like 120-130km. But I felt good throughout.
"Probably my favourite section was running across Table Mountain and the Back Table at sunrise – I always enjoy running early mornings on Table Mountain. It's super still and you can hear everything around you. Probably my favourite peaks are Grootkop and Chappies (Chapman's Peak) while I found the last stretch up to Noordhoek Peak and the section from the Saddle up to Devil's Peak the toughest."
Sandes' world-class run was not the only record-breaking effort on the day. Veteran Noordhoek trail athlete and multi-winner of the Puffer 80km, Karoline Hanks, set an all-comers best time for women, completing the circuit in 21 hrs 55 min 36 sec – just over an hour faster than that of her coach, Linda Doke, who set the benchmark running solo and unsupported almost exactly a year ago.
"That was great – a good feeling to break 22 hours and klap Filippo's time!" said Hanks in reference to her partner Filippo Faralla, who previously ran the circuit in 22:09. "We have a great competitive spirit between us and he was out there yesterday – on his birthday – fully in support of my run.
"I had not even been aware Ryan (Sandes) was also running yesterday and was surprised later when he casually remarked in Whats App that he had also just finished his run. I started at noon on Tuesday and ran solo for the first section up to Suikerbossie. In hindsight I think that was my favourite stretch – I felt great and tagged the peaks alone.
"But it was great to have Filippo join me for two peaks from Suikerbossie and then Linda through the night, just when things started to get tougher. Probably Newlands Ravine leading to the climb up Devils Peak was the toughest stretch – that was near the finish when I was at my most exhausted. But at no time did I want to bail – all went beautifully."
The 13 Peaks Challenge is not simply an elite endeavour. Trail runners from all backgrounds and abilities have responded to the challenge and earned their "badge" for completing the circuit over several days.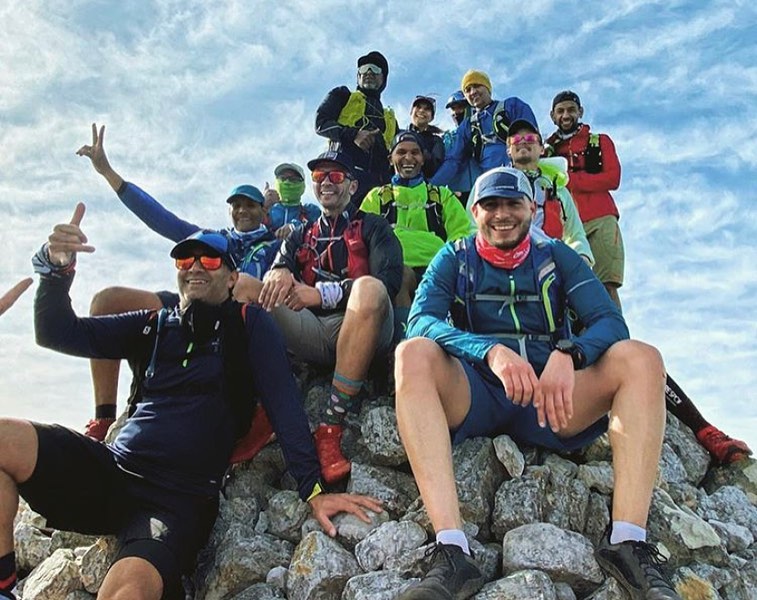 Keen distance runner, Ashraf Orrie from Plumstead, gathered together a group of no fewer than 16 runners of varying abilities and ages – including a 61-year-old in "Papa G" – to complete the circuit last week in 32 hrs 32 min, following four days of mountain running.
"Ryan has given local trail runners something very valuable in the 13 Peak Challenge," remarked Orrie. "It's an opportunity to explore Cape Town's best running trails and peaks and gain recognition with a special badge. And it's free!
"We took it at the pace of our slowest runner and spend time enjoying the spectacular views from the peaks. We voted Chapman's Peak as our favourite and Constantiaberg as the toughest! We included St James Peak as our thirteenth in place of Lion's Head, which is currently closed and out of bounds. I'm proud that we had 16 starters and 16 finishers!"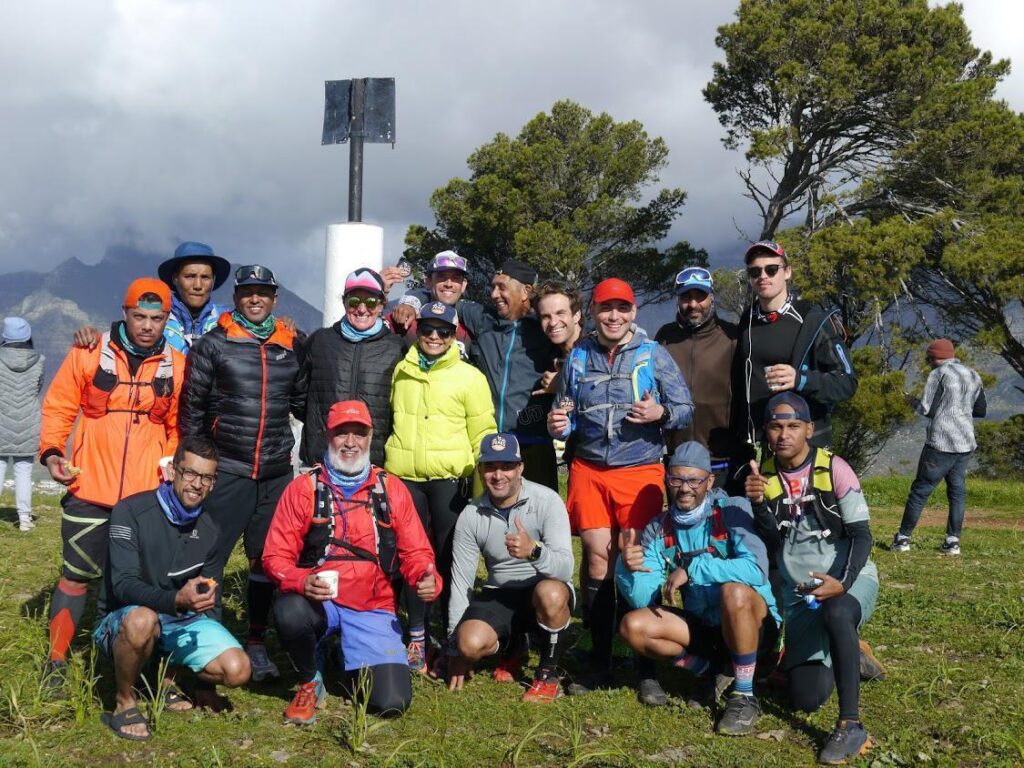 Apart from Orrie and his wife Roldah, others in the group were Shabeer Ebrahim, Ganief Galvaan, Mario Hendricks, Nic Cardenas, Darren Govender, Angelo Graham, Emeraan Railoun, Abdul Rawoot, Youssef Kanouni, Ridhaa Juries, Julian Vermeer, Dario da Silva, Shabier Jonkers and Rashid Dollie.
For hardened trail-runners, Jeremy Kropman, Maxine Reilly and Sue Ullyett, the COVID lockdown extended the total time taken to complete their circuit from an originally-planned two weekends in March, to almost six months by the time they finally ran through to the finish at Signal Hill earlier this month.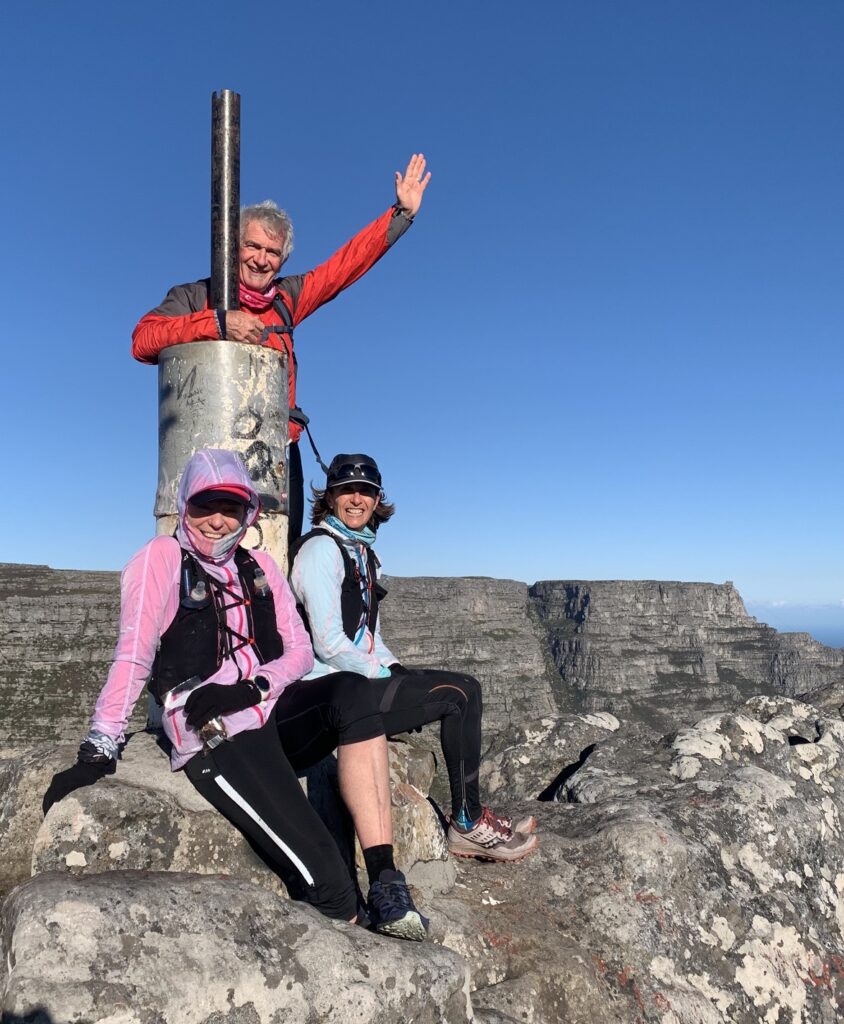 "It's so cool to see how many people are doing the challenge," said Sandes. "About 160 have completed it – most taking the multi-day option. For me it's all about showcasing Table Mountain and putting a cool challenge out there. Your time taken for the circuit is really just a number. It's all about your experience."
Anyone interested in taking on the 13 Peak Challenge, either as a single or multi-day challenge should register via the website at https://13peaks.co.za/. "Lions Head is currently closed, due to COVID restrictions," explained Sandes. "We've decided to continue awarding Two Day & Multi-day badges on the understanding that those participating must 'tag' their own "replacement peak" along the route instead of Lions Head.
Mission Impossible has become Mission Accomplished for Sandes. Might there be a revised 'Mission Impossible' target in the future? Might a sub-13 hour time become 'Mission Inconceivable'? "I do think there's still some time which could be taken off (Sandes' time)," reflected Sandes. "I was thinking perhaps even up to twenty minutes. But forty minutes? That would have to be some run. But maybe a guy like Kilian (Jornet) could do it!"