by Stephen Granger
Twenty-four-year-old BA student at UWC, Tashwell Damons, and Cape Town and Cambridge-trained economist, Nicky Wills (25), took the honours at the inaugural OUTsurance Gun Run 15km Trail Run from Van Riebeek Park, Oranjezicht, to Green Point Common in perfect trail weather this morning (Saturday 17 September).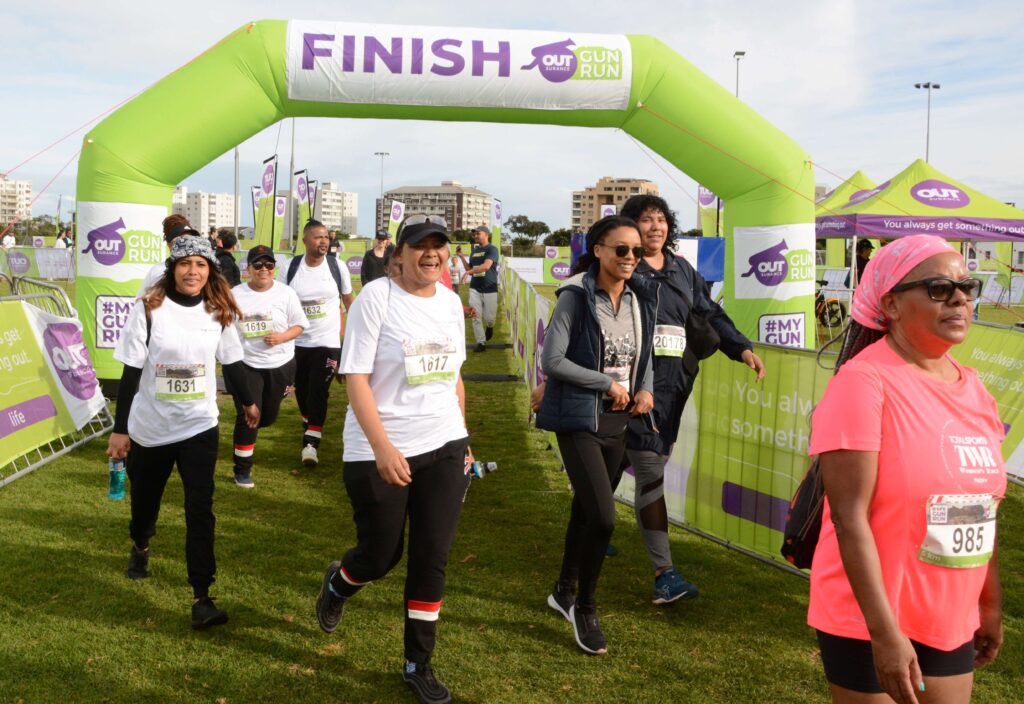 Three hundred runners took part in the run which began with a testing climb up to the Table Mountain contour path and ended with a downhill dash to the Green Point Common after the runners descended Signal Hill past the Noon Day Gun which gave birth to the event thirty years ago.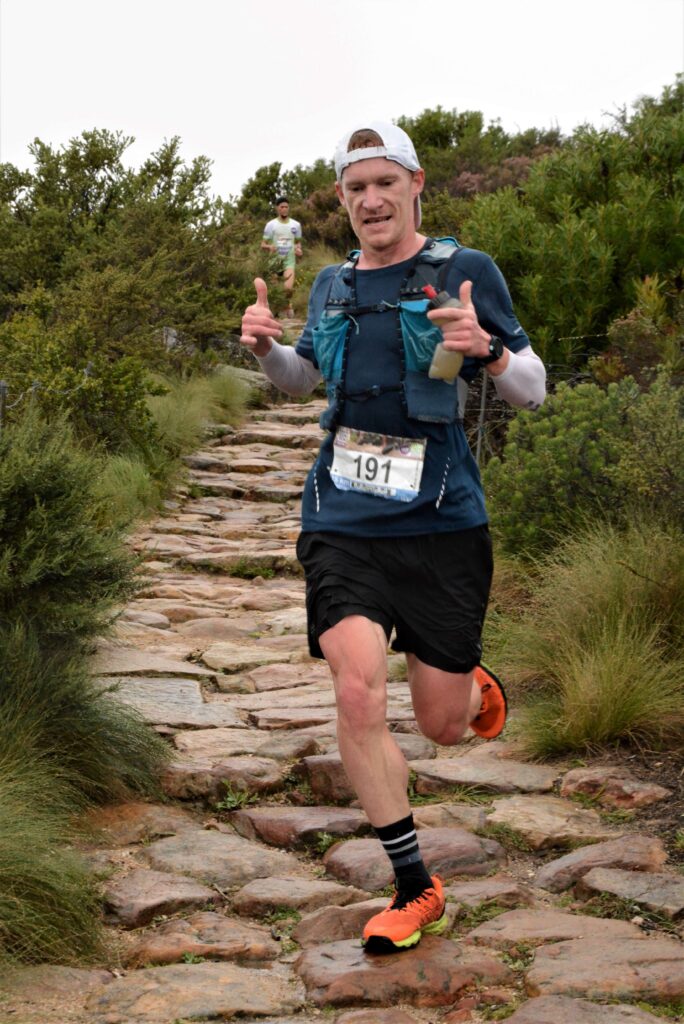 Bellville-based demand planner for a popular retail company, Ivan Robinson (31), led the field down Kloof Corner to Kloof Nek at halfway, before Damons took the lead shortly after at the start of the climb up Signal Hill Road and was never headed, although marshalling confusion led to the two leaders running off course near the finish.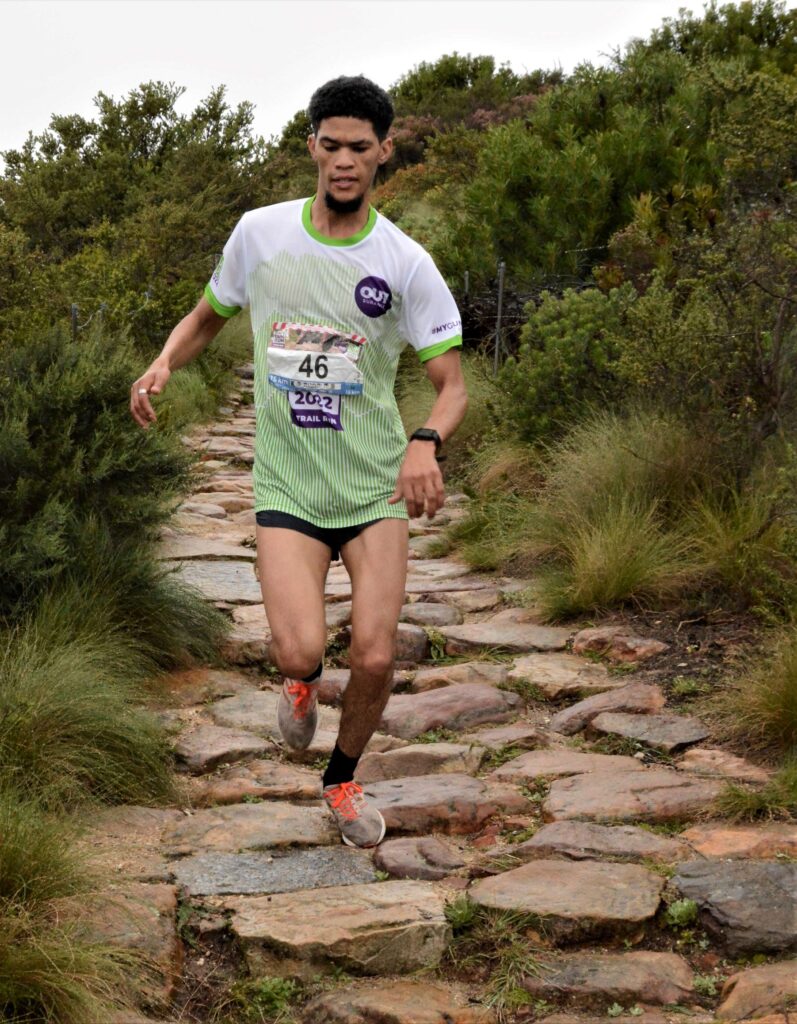 Robinson corrected quickly to break the tape but was quick to point to Damons as the real winner of the day. "He was about 100m ahead and I would never have caught him," admitted Robinson. "It was a great course, perfect for this event and I look forward to racing next year."
Regular podium-finisher in the Summer and Winter Trail Series, Nicky Wills, enjoyed a pillar to post victory, placing 11th overall to win the women's race in 1:27:37 – ten minutes clear of Andrea Vogel – but the performance of the day came from well-known trail runner, 61-year-old  Maxine Reilly, who finished just seconds behind Vogel in third and top Grandmaster.
Zimvo Tawuse raced home in some style to win the 5km Fun Run, while border collie Hunter stole the show by coming in first in the inaugural 5km Pet Walk with his owner, Dustin Quintini, in tow. Dogs from Gun Run beneficiary Animal Welfare Society were out in numbers, proudly wearing bright bandanas with their heart-tugging "Adopt Me" badges.
"Today's event was amazing!" enthused Animal Welfare Society Inspectorate Controller Shannon-Lee Beukes. "We had fun and the dogs loved it so much more. This was an amazing opportunity for us as a organization and we were able to share our passion with all who attended."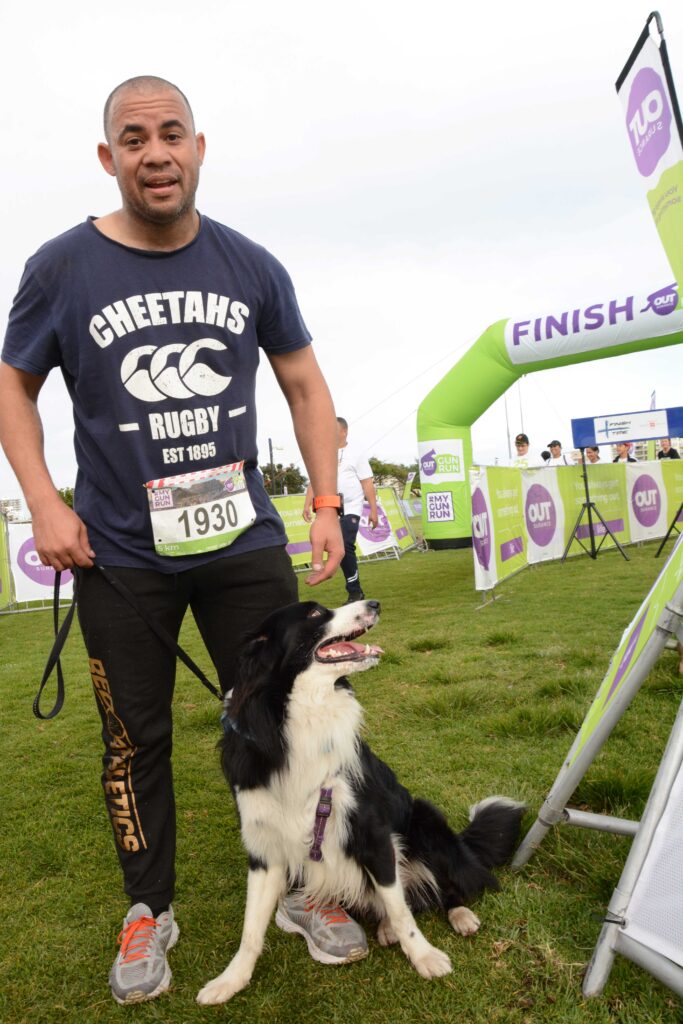 "It's wonderful to enjoy this extra Gun Run day this year," said Carl Louw, OUTsurance Chief Marketing Officer. "This is our twelfth year of sponsoring this event and we think it's a perfect association.
"I think the 15km Trail Race is an excellent addition and we look forward to growing it in the future. I'm looking forward to seeing Gerda Steyn and many of the country's top athletes in action in tomorrow's Gun Run Half Marathon as well as many thousands just out to enjoy themselves on the day."
OUTsurance Gun Run 15km Trail Run Results
Men
1 Tashwell Damons (Senior) 1:16:47
2 Ivan Robinson (Senior) 1:17:17
3 Glenn Martin (Senior) 1:19:31
4 Daniel Jubert (Senior0 1:21:15
5 Heinrich Schloms (Veteran 40 – 49 yrs) 1:22:15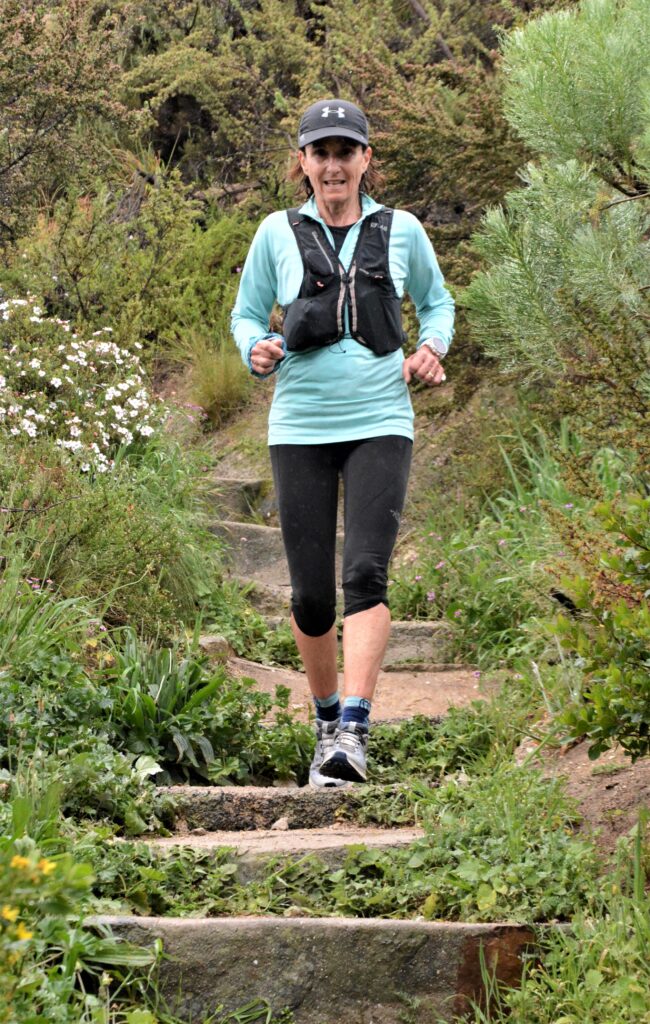 Women
1 Nicola Wills (Senior) 1:27:37
2 Andrea Vogel (Senior) 1:37:08
3 Maxine Reilly (Grandmaster 60 – 69 yrs) 1:37:32
4 Nadia Booyens (Senior) 1:38:08
5 Retha Wareham (Veteran 40 – 49 yrs) 1:38:51