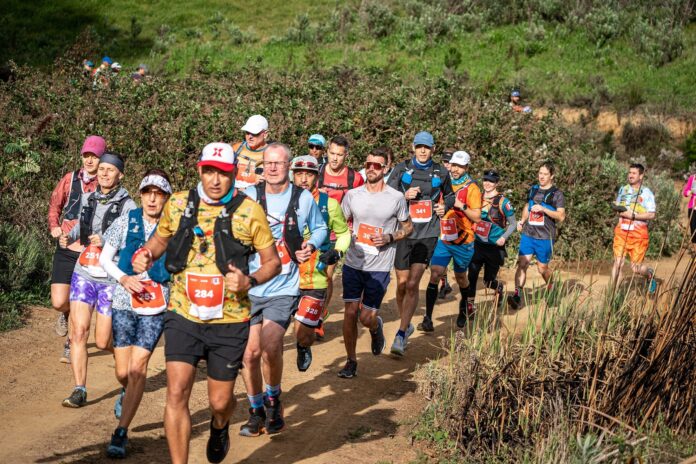 by SPNA / Jacky Maclean
Siyabonga Sakwe and Emily Djock took top honours in the 42km THIRSTI AFRICANX TRAILRUN 1-Day XPERIENCE that took place at Paul Cluver Wine Estate in Grabouw on Saturday 17 September 2022.
Taking the format of an "individual entry" event, runners could choose between a 42km, 24km, 12km and 6km route, with all options providing runnable trails, spectacular views and great vibe!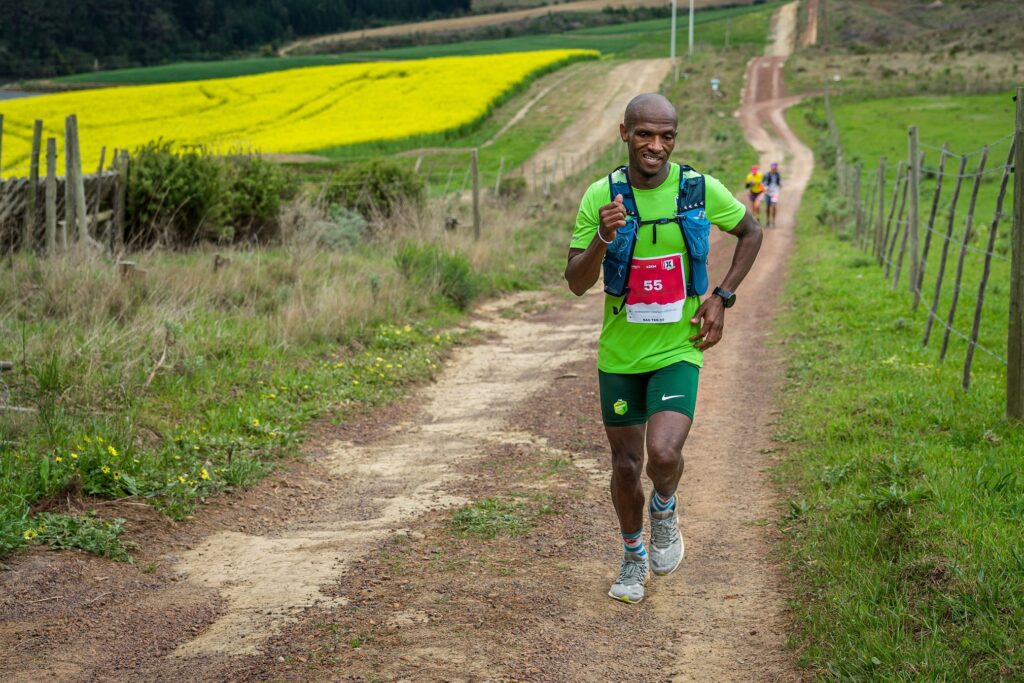 Siyabonga Sakwe (Elsies River) celebrated his 41st birthday with a first-place finish in the men's 42kmrace (total elevantion between 1200 – 15500m). "I've only ever taken part in the 3-Day Stage Race in 2021," admitted Sakwe, who mostly races on roads. "I entered the 1-Day Race to see how I'd do as a single runner, opposed to taking part in a team event. My goal was to win the race as a gift on my birthday!" I ran with Lovemo (Nyaude) at the start of the race.
Lovemo Nyaude fought back to take the lead, but Sakwe held on and again went to the front, holding on to win in 3 hr08 min 35 sec. Nyaude came in second, while Brett Nattrass finished third.
Emily Djock (Tamboerskloof) took no prisoners in the women's 42km race. "This is the first time that I take part in the event, although not the first time that I've run on Paul Cluver's trails," said Djock. "The route was fantastic. It was so runnable, flowy and had some nice singletrack sections. I've never won a race where I got to lift the finish ribbon. It was a really good experience. I'll most definitely be back." Djock crossed the finish line in 3:37:35 with Kirsty Van Niekerk  second and evergreen Chantal Nienaber third.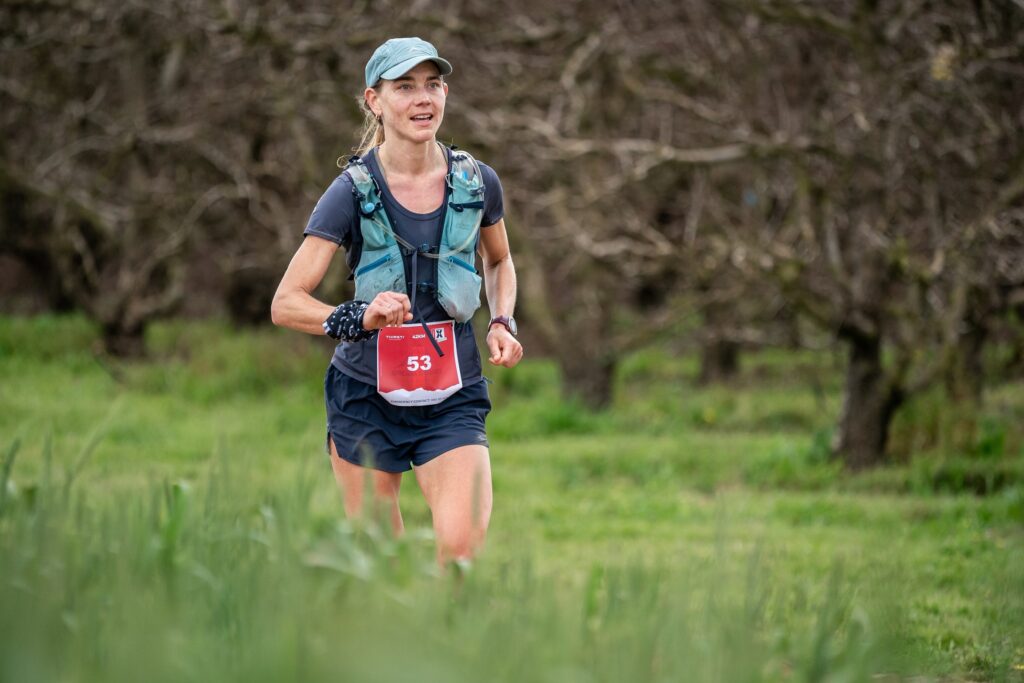 Siviwe Nkombi (Mfuleni, Cape Flats) successfully defended his title in the 24km route in a fast time of 1:19:43. "I like AFRICANX so much that I had to come back this year," says a very happy Nkombi. "The route was perfect from the start to the finish line and it felt fantastic to cross the finish line first. It's the perfect race in Cape Town!" Jacques Du Plessis and Zibele Bala took the minor places.
Jade Bucklow (Lakeside) secured victory in the women's race in 1:51:14, just over three minutes clear of Melissa Laing, with Monique Geel a further four minutes back in third. "It's good to be back again and I really like this distance," said Bucklow. "The conditions were perfect. I felt quite strong on the hills and it's good to come back and podium."
"The THIRSTI AFRICANX TRAILRUN 1-Day XPERIENCEwas a fantastic celebration on and off the trails," said Michelle Lillico, THIRSTI Head of Marketing. "Congratulations to each and every runner that took part and added to the experience."
RESULTS
Event: THIRSTI AFRICANX TRAILRUN 1-Day XPERIENCE
Date: Saturday 17 September 2022
Venue: Paul Cluver Wine Estate in Grabouw
42km: Men
1 Siyabonga Sakwe 03:08:35, 2 Lovemo Nyaude 03:12:58, 3 Brett Nattrass 03:43:39
42km: Women
1 Emily Djock 03:37:35, 2 Kirsty Van Niekert 03:49:08, 3 Chantal Nienaber 04:15:49
24km: Men
1 Siviwe Nkombi 01:19:43, 2 Jacques Du Plessis 01:31:39, 3 Zibele Bala 01:34:57
24km: Overall Women
1 Jade Bucklow 01:51:14, 2 Melissa Laing 01:54:50, 3 Monique Geel 01:58:57
12km: Men
1 Wade Holland 00:54:37, 2 Michiel Brand 00:56:59, 3 Ruben Hanekom 00:59:06
12km: Women
1 Aneen Koch 01:05:27, 2 Nicolette Sutherland 01:08:44, 3 Anette Cronje 01:09:24
6km: Men
1 Schalk-Joseph Van Der Merwe 00:32:20, 2 Christopher Steven 00:34:28, 3 Alistair Glossop 00:36:08
6km: Women
1 Chiharu Morimoto 00:33:25, 2 Rachel Venter 00:33:56, 3 Wendy Hvidsten 00:34:22
For the full set of results visit http://www.mobiielite.com/results/RaceID/609ae98f-ad3e-4490-86c4-30e651ab212f