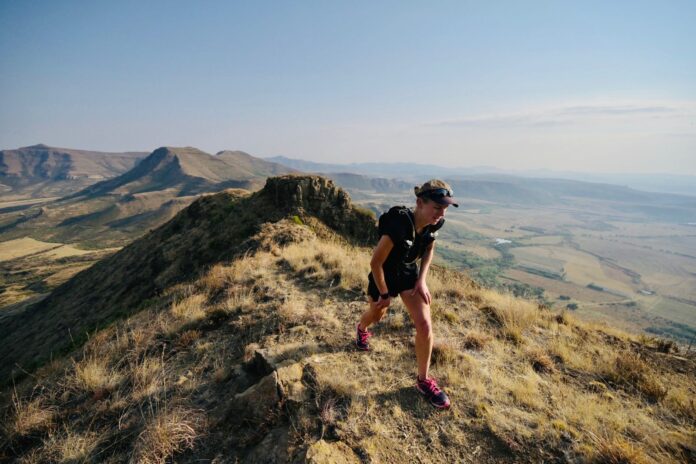 by SPNA / Kelly Burke
Perfect weather conditions made for an exciting race at the 2022 K-Way SA 4 Peaks 24km Mountain Challenge over the weekend (Saturday 17 Sept), with fast-improving in-form Johannesburg athlete, Collin Kanyimo, taking line honours in 02hrs50min11sec, just two minutes ahead of defending champion, Simon Tshabalala.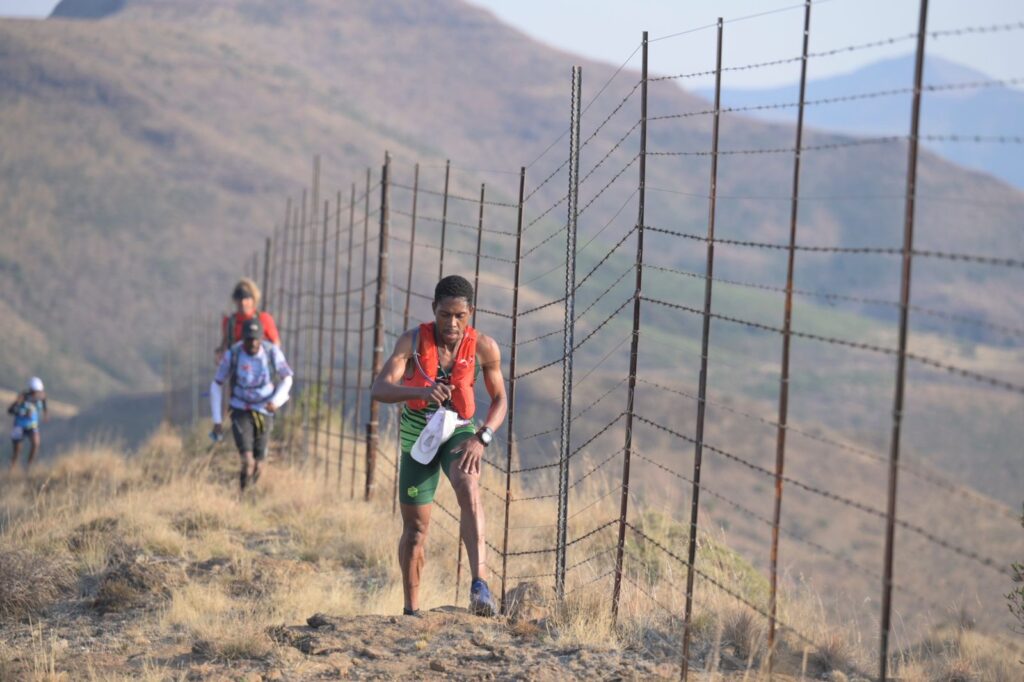 Nicolette Griffioen took twenty minutes off her 2021 record time, claiming top of the podium position in the women's race in a time of 3hrs24min49sec.
Dubbed as the toughest 24km trail race in South Africa with a vertical accent of over 1800m, the race takes place on the picturesque Moolmanshoek Private Game Reserve in the Witteberg mountain range in the Free State province.
Four distinctive peaks make up the race as athletes circle around the Moolmanshoek Valley. The route is not marked but marshalled, and there are several steep sections along the route that need to be navigated. 4 Peaks is a fully unsupported race, meaning that all athletes will need to carry everything they need for the race on their person.
"The weather conditions for today's race were really great," said Kanyimo, who also won the Two Oceans 24km Trail title in July. "It is a very challenging run. I really enjoyed the uphill sections, but the downhills were brutal! I am new to these kinds of races, so I am hoping to be back even faster next year, when I am more confident of the route.
Tshabalala, whose 2:38:58 last year stands as the race record, took second place in a time of 2:52:38, with legendary trail athlete Thabang Madiba making a welcome return to racing form third in 2:54:08.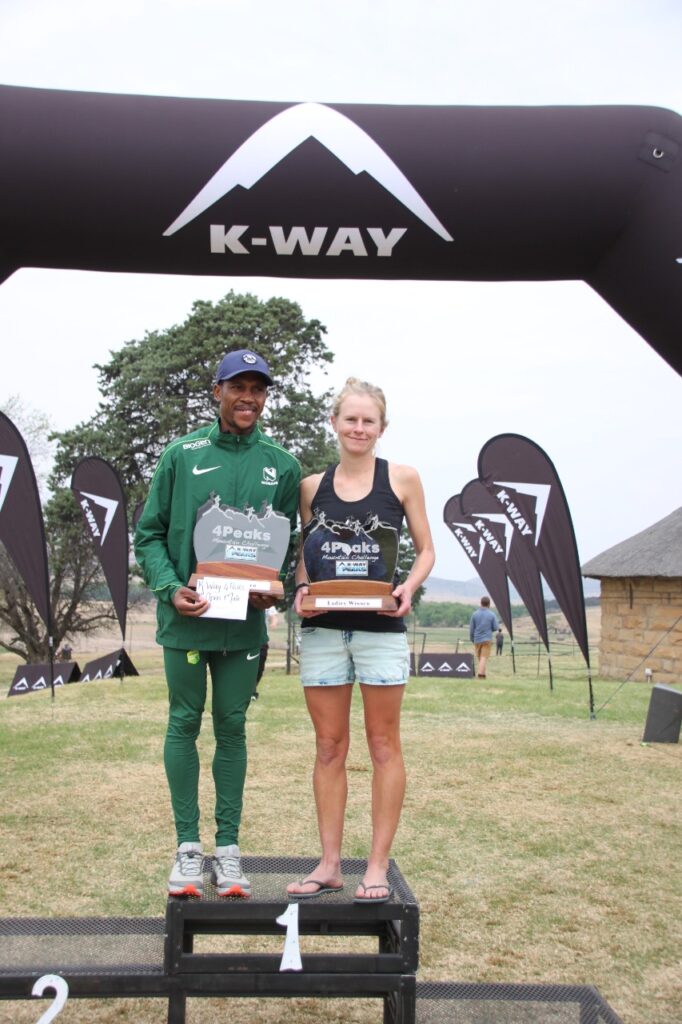 "I thoroughly enjoyed the true mountain running spirit of 4 Peaks, especially the purity of the unmarked trail," said winning lady, Nicolette Griffioen. "It was a surprisingly tough run with so much ascent over 24km, but I love that style of peak tagging and ridgeline running. Already looking forward to coming back next year!"
Second place in the women's competition went to Simone Malan in a time of 4:15:59 with Melanie Pieterse third.
Leading Results
Men
Collin Kanyimo 2hrs50min11sec
Simon Tshabalala 2hrs52min38sec
Thabang Madiba 2hrs54min08sec
Women
Nicolette Griffioen 3hrs24min49sec
Simone Malan 4hrs15min59sec
Melanie Pieterse 5hrs29min47sec