Petro De Luanda will headline the BAL playoffs, slated for 21-27 May in Kigali as Africa's most hyped event enters the finals stage. There's plenty more basketball action across the continent – including potential finals debuts for 2 teams in Kenya's premiere league and a sport on the Africa Technical bench at this year's NBA Summer League for assistant coaches Vincent Ntunja (Cape Town Tigers) and Driss Akil (AS Sale). bird writer and former Kenya women's basketball captain Silalei Shani looks at African basketball.
by Silalei Shani, bird story agency
The Basketball Africa League's Nile Conference which took place between April 26 and May 6 at the Hassan Moustafa Sports Hall in Cairo ended with Petro de Luanda defeating Al Ahly in a game that went to the wire; Gerson Goncalves scored a buzzer-beating tip-in to win the Nile Conference for his team, 91-90.
The win will see the Angola team enter the playoffs in Kigali as the league favourites, after finishing third and then second in the previous two editions of the competition.
Angolan Carlos Morais was a standout player during the tournament and continued to set an exemplary tone for Petro in concluding their regular season campaign undefeated in five games. He shot 8 for 12 from beyond the arc to finish with a game high 34 points in their final campaign.
But it is the new addition of South Sudanese/ Lebanese national Ater Majok that really puts Petro de Luanda in the drivers seat. The Los Angeles Lakers draftee Majok won the BAL last season with Tunisia's Monastir along with the highly coveted BAL Defensive MVP award and his experience and delivery on both ends of the floor will go a long way for the already stacked Angolan team.
Despite Monastir also extending Majok an offer, he shared that he needed a new challenge.
"It's a different chance, a different place- it's a new place… I needed a new challenge. There's a saying: even a good performer must know when to exit the stage and I felt lit was time for me to make a change and put on a new uniform and face new challenges" he posted.
The eight qualifying teams for the 2023 BAL Playoffs will battle for the championship from May 21- 27 in Kigali, Rwanda.
In Nairobi, Kenya, the Kenya Premiere League moves to the semifinal stage for both the men and women. In the women's league, Ulinzi Warriors are down 2-0 against Equity's Dumas and Zetech University are on a Cinderella run, leading their series 2-0 against Equity Hawks.
Zetech University, who are led by Nike Hoop Summit attendee and top female basketball prospect, Madina Okot, beat
Equity Hawks by a 3-point margin in Game 1 and a 16-point margin in their second outing. That was on the back of Okot's 17 points and a staggering 21 rebounds.
Equity Hawks who have won the league championship twice in the last 5 seasons have struggled to contain Zetech's strong front court of Okot and 3×3 Kenya national team player, Christine Akinyi.
The Hawks male counterparts, Dumas, on the other hand have remained dominant throughout the series against a "rebuilding" Kenya Army team, according to Dumas coach, Carey Oketch.
"Making it this far was hard, we didn't know what to expect. Last year, we were up 2-0 against KPA and still lost. We must remain focused to progress."
Both Zetech University Sparks and Equity Bank Dumas will make their debut in the Kenya National Basketball League play-off finals if they win their respective game three matches at Nyayo Stadium.
With the growing profile of African basketball, several stand-out African coaches have been selected to join various NBA teams during this season's NBA Summer League. Cape Town Tigers assistant coach Vincent Ntujuna, a veteran of South Africa's basketball scene, received the highly coveted opportunity after helping his team reach the BAL playoffs in Kigali.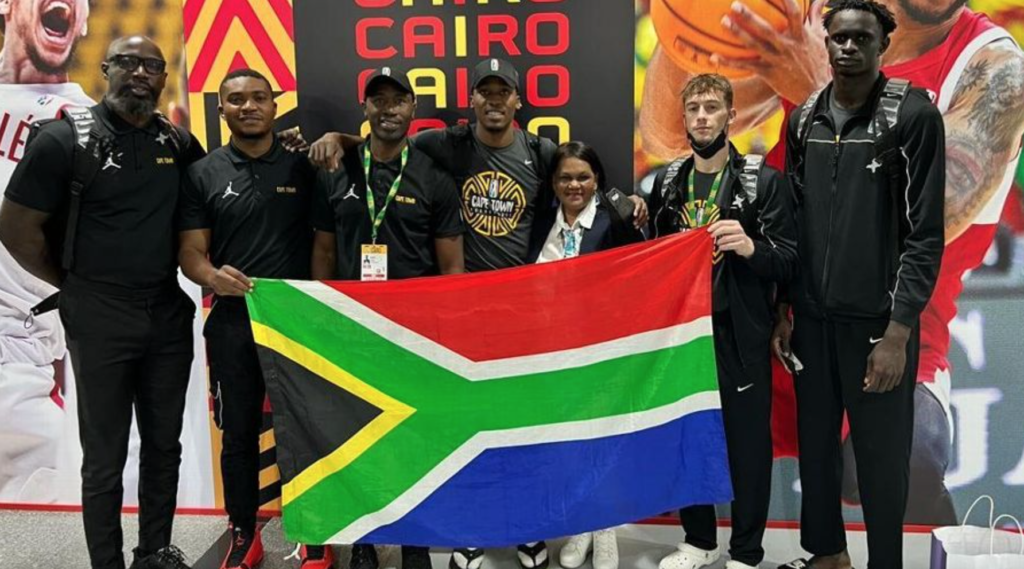 "It's me wearing the South African flag on my shoulders, showing that in Africa, we are capable of being on that stage as well" Ntujuna shared.
He will be joined by Moroccan national Driss Akil who will work with the Charlotte Hornets coaching staff. Akil has played a major role in the success of Morocco's AS Sale where he has also worked as an assistant coach.
bird story agency.
<script src="https://bird.africanofilter.org/hits/counter.js" id="bird-counter" data-counter="https://bird.africanofilter.org/hits/story?id=1095&slug=the-stage-is-set-for-the-bal-playoffs-in-kigali-kenya-s-premiere-basketball-league-enters-the-post-season-and-morocco-and-south-africa-get-representation-in-this-year-s-nba-summer-league" type="text/javascript" async="async"></script>