With less than three weeks to go before the start of the 2023 edition of the World Mountain and Trail Running Championships in the Innsbruck-Stubai region of Austria, Athletics South Africa president, James Moloi, has offered powerful words of support to the athletes who have been chosen to represent South Africa at the event.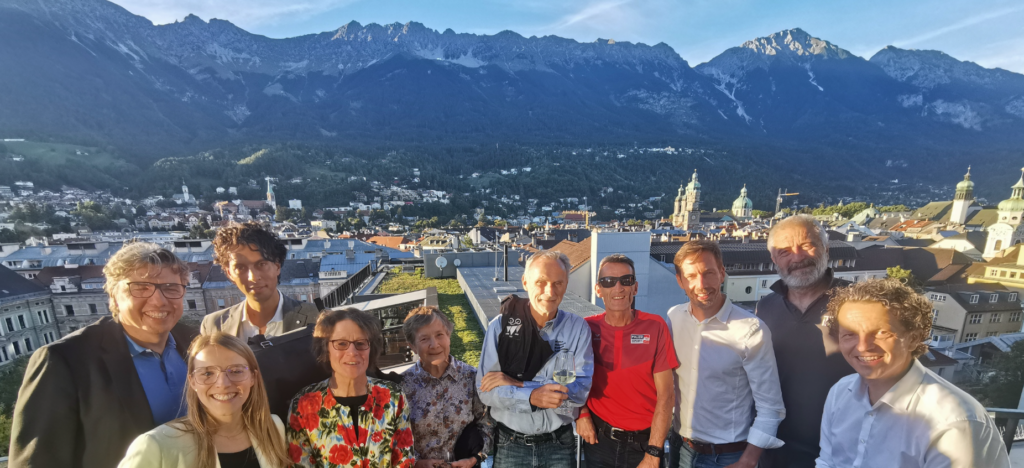 The mountains above Innsbruck provide a dramatic backdrop to the World Mountain and Trail Running Local Organising Committee. Photo – World Championship website
The championships, which take place from 6th to 10th June, are part of a global running festival which has attracted elite trail and mountain runners from across the world to compete on trails through some of the most spectacular scenery Austria has to offer.
"For some time we've been looking for an opportunity to support trail running, " said Moloi. "Finally this year we've reached out to the trail community and said 'let's send a trail team to World Championships in Austria – and please join with us to achieve this'.
"The whole world is competing in Austria – almost 70 countries taking part – and we said South Africa must be there as well. We have a strong legacy of trail running with athletes who have competed strongly all over the world. And now we are going all out to support this team.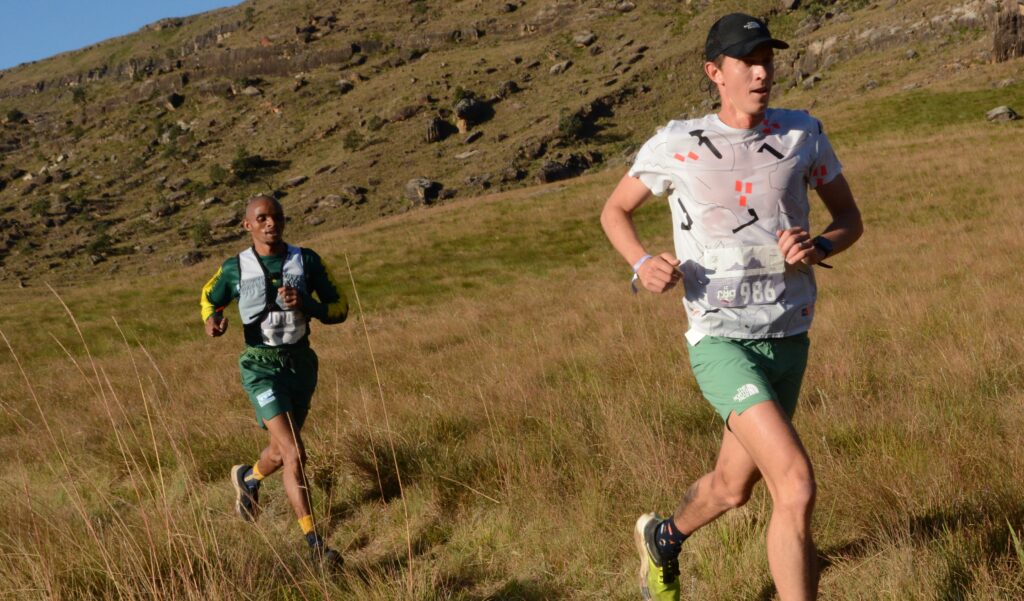 Johardt van Heerden and Sipho Mbanjwa, key member of the South African team racing in Austria, took the top two places in the Ultra-trail Drakensberg 21km last month. Photo – Stephen Granger
"I'm personally very excited to see this plan come together and I believe it is the beginning of big things for the sport. We are sharing our resources at ASA to make it possible for the team to travel to Austria. And we want to watch on television as our athletes compete on this world stage and to be able to say 'that's our team'".
Moloi observed that the team has drawn athletes from track, road and cross-country – athletes who are now embracing trail running as an important code in its own right, while also using trail running to strengthen and sharpen their performances in other disciplines.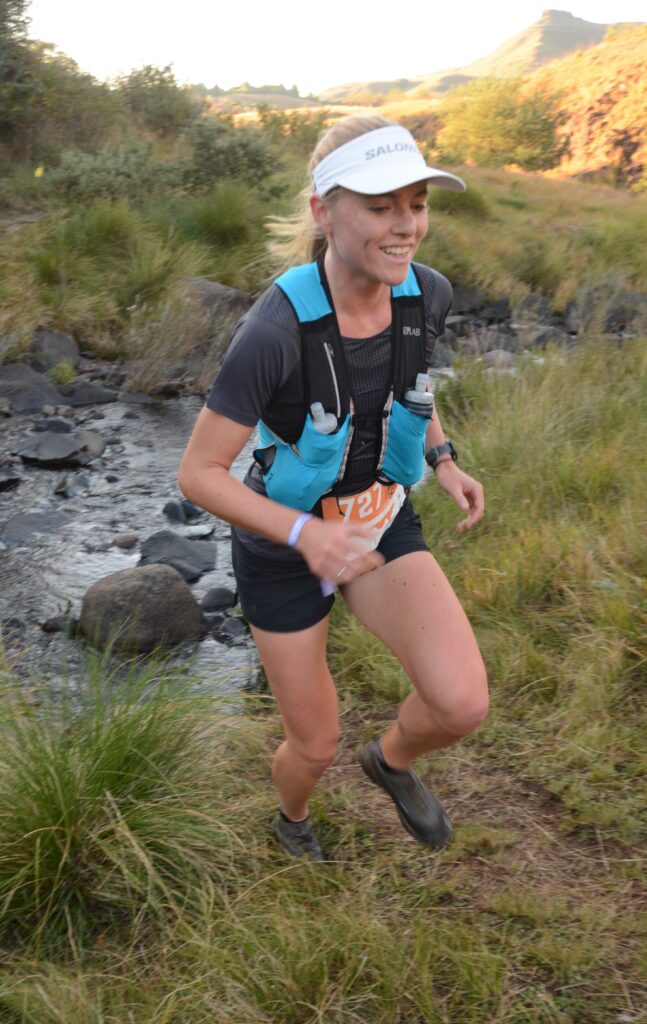 Lijan Burger will compete for South Africa in the Mountain Classic 13,7km in Austria. Photo – Stephen Granger
"We took a large team of young track and field athletes to Lusaka last week for the Under 18 and Under 20 African Championships.  The team competed very strongly and came together as one, as the Rainbow Nation. It will be the same for our trail team," Moloi continued.
"We want everyone to feel that this is their team, to get behind them and support them. Let's join hands together and wish them well for the championship."
South Africa will be competing in a cauldron of high-quality trail and mountain racing and will be up against the best in the world.  European countries, together with the USA, have traditionally dominated the sport, and with many of the world's leading athletes taking part, finishing in the top twenty will be a significant feat. Moloi remains undaunted.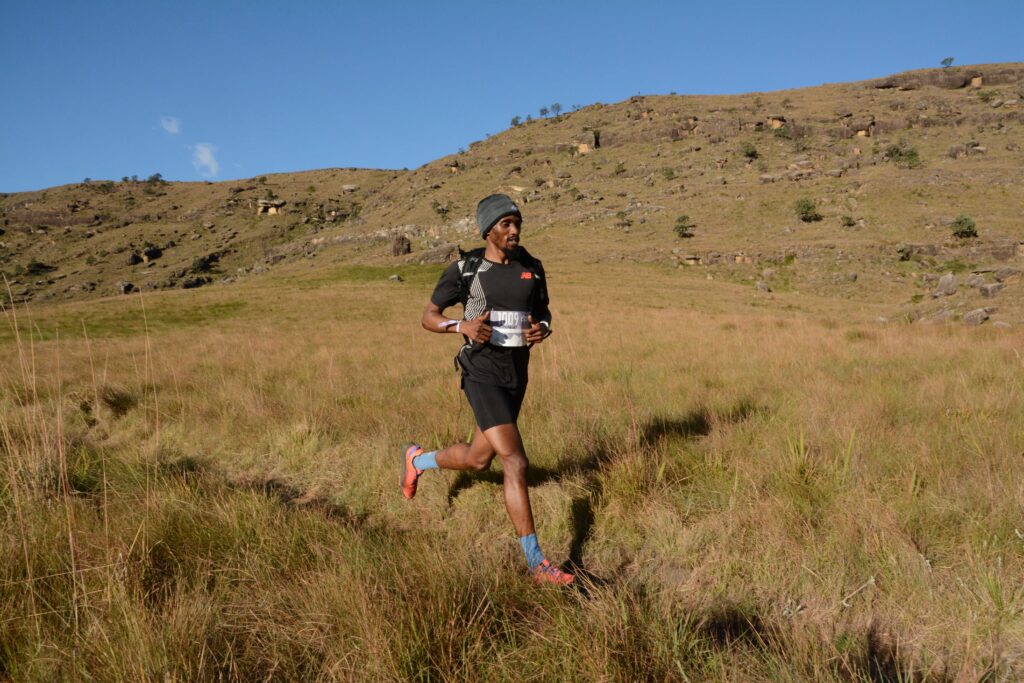 Winner of last year's 21km Peace Trail at Cape Town Marathon and leading steeplechase athlete, Siboniso Soldaka, booked his ticket on the South African team at the UTD 21km last month. Photo – Stephen Granger
"I believe this trail team will bring us glory. Whether they win or podium or not is not so important. What is important is that they will be competing strongly against many nations. This is the beginning of the big things going forwards and it is our hope that many young runners will be inspired by watching our top trail athletes in action at the championships."
Moloi also had some encouraging words for the athletes themselves.
"To the trail athletes who have been chosen, do your best in Austria. Finish your race and do as well as you can so that everyone can post messages in to our website and social media sites support of our team, proudly proclaiming 'there's our team in Austria competing against the best in the world!"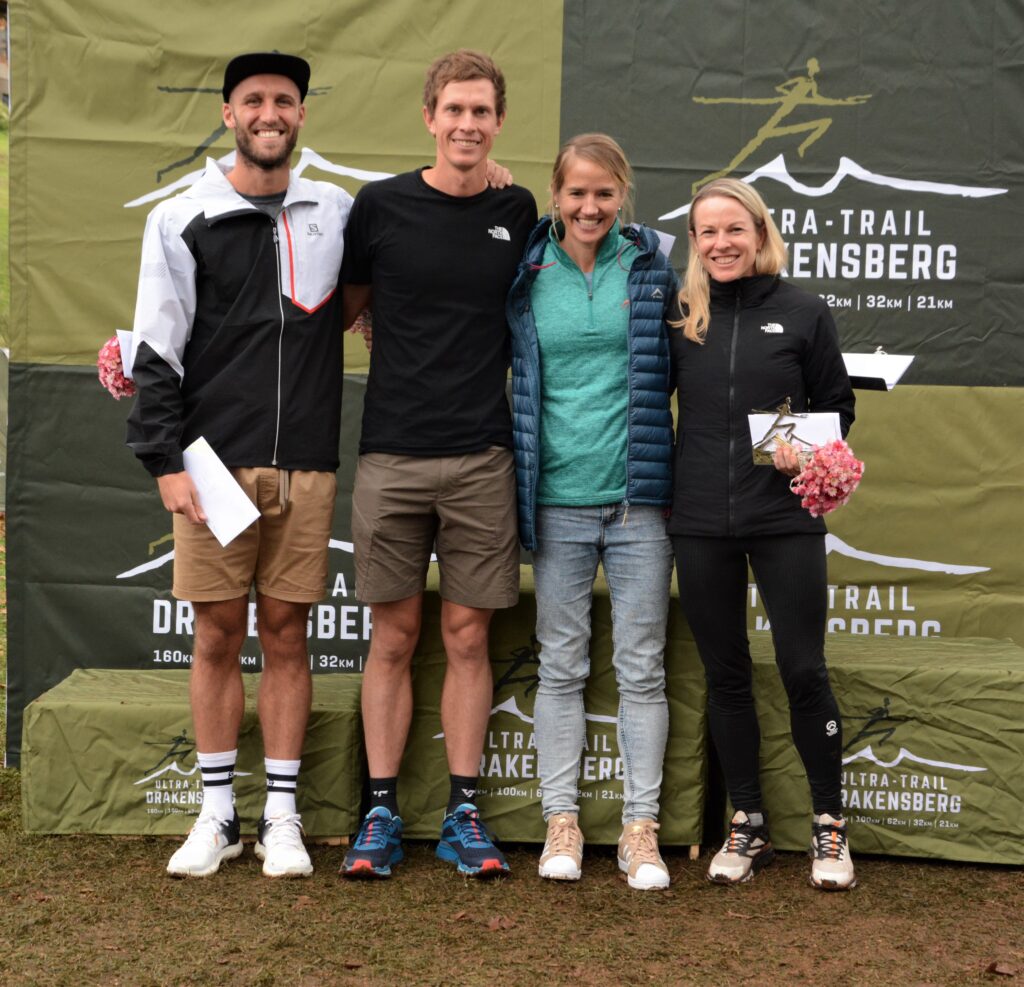 Top performers at last year's Ultra-trail Drakensberg 62km, Daniel Claassen, Johardt van Heerden, Landie Greyling and Meg Mackenzie, will all compete for South Africa at the World Championships in Austria. Photo – Stephen Granger
Meanwhile World Athletics president, Sebastian Coe, echoed Moloi's words on the excitement of embracing a relatively new discipline into the World Athletics' fold.
"Mountain and Trail running has seen a significant rise in popularity over the course of the last few years as more and more people focus on the importance of their physical and mental health," said Coe this week.
Leading track and road athlete, Nwabisa Mjoli, won the UTD 21km to book her place in the South African team at World Championships. Photo – Stephen Granger
"This is a welcome development for us at World Athletics as we look to expand the reach of our sport and promote running at every level and in every form. These Championships provide an exciting opportunity to showcase a different racing challenge for distance runners and for them to come together to celebrate their shared passion for our sport."
Reflecting on the close connection between trail and mountain running and the environment, Coe recognised the importance of keeping the environmental impact of major events, such as the trail championships, to a minimum.
"An important benefit of mountain and trail running is the fact that it is one of the most sustainable athletics disciplines. Staged outdoors, these events make use of the natural settings and with no additional infrastructure required, it allows us to keep our footprint very small.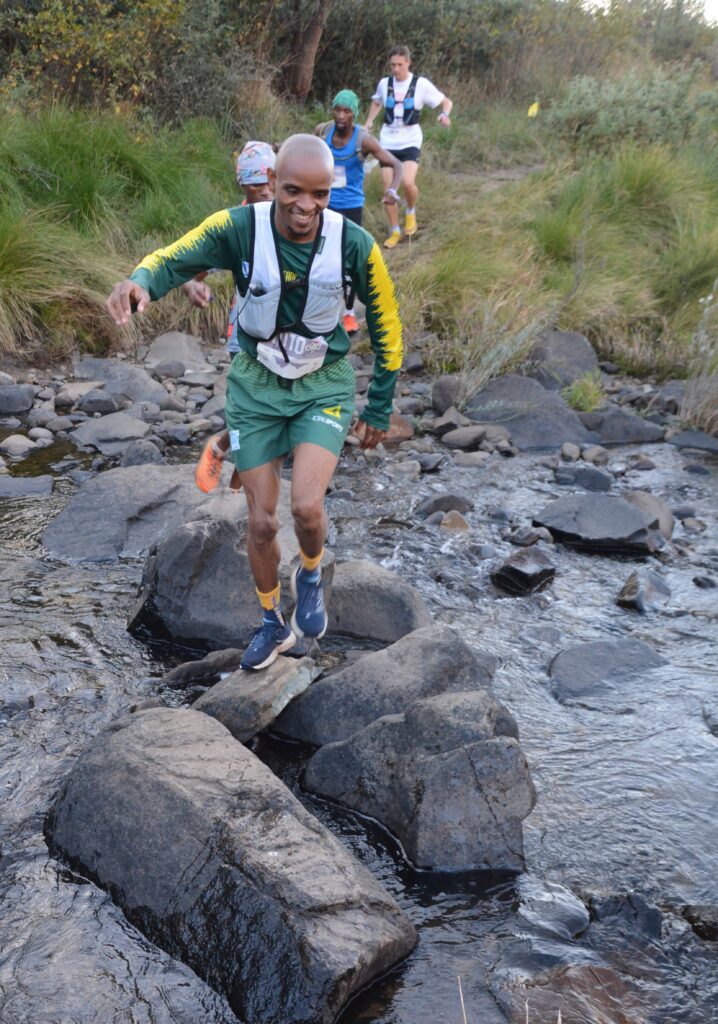 Durban-based Sipho Mbanjwa in action in the UTD 21km. Mbanjwa will compete in the 13,7km mountain classic at the World Championships. Photo – Stephen Granger
"And we are particularly pleased by the Local Organising Committee's sustainability efforts for these championships," Coe continued. "As part of World Athletics' Sustainability Strategy, and our commitment to the United Nations' Sports for Climate Action Framework, we are constantly aiming to reduce the emission of our operations.
"We have embedded mandatory sustainability requirements into all the competitions that we own or sanction, in an effort to drive down the environmental impact of the sport. We are delighted by the cooperation we have received from the Organising Committee for these championships, in particular with regards their strong commitments in the areas of recycling, regionality and community."
The team departs from OR Tambo Airport in the evening of 4 January.