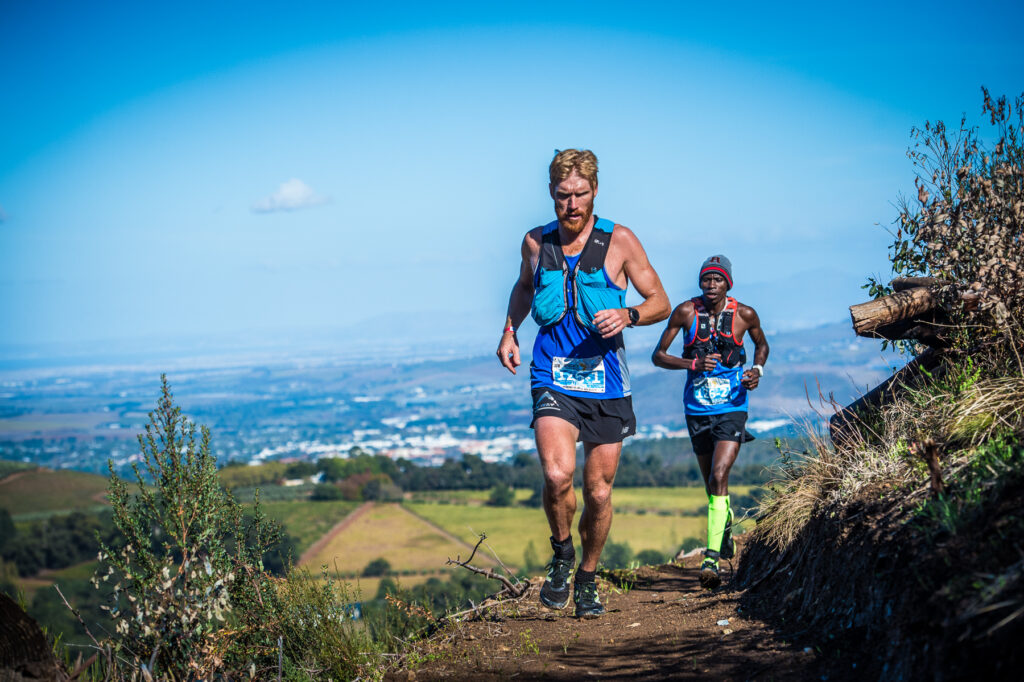 With less than 48 hours until the start of the 2021 THIRSTI AFRICANX Trailrun, a host of top Southern African trail, road and cross-country athletes are starting to assemble in the mountain region of Elgin – home to Houw Hoek and Bot River – as they brace for three days of tough distance racing over scenic routes through farms and along mountain trails.
AFRICANX traditionally welcomes leading road and cross country athletes into the trail running stable for the first time and this year is no exception, with a host of big name distance road runners aiming to make it tough for the more experienced trail athletes, such as K-Way's AJ Calitz and Bernie Rukadza.
Some of the 'roadies' have joined up with experienced 'trailers' to guide them through the tougher terrain, and the strong trail running duo of Eric Ngubane and Thabang Madiba, who placed second to all-conquering Calitz and Rukadza in the 2015 AfricanX, have split up to partner emerging trail runners.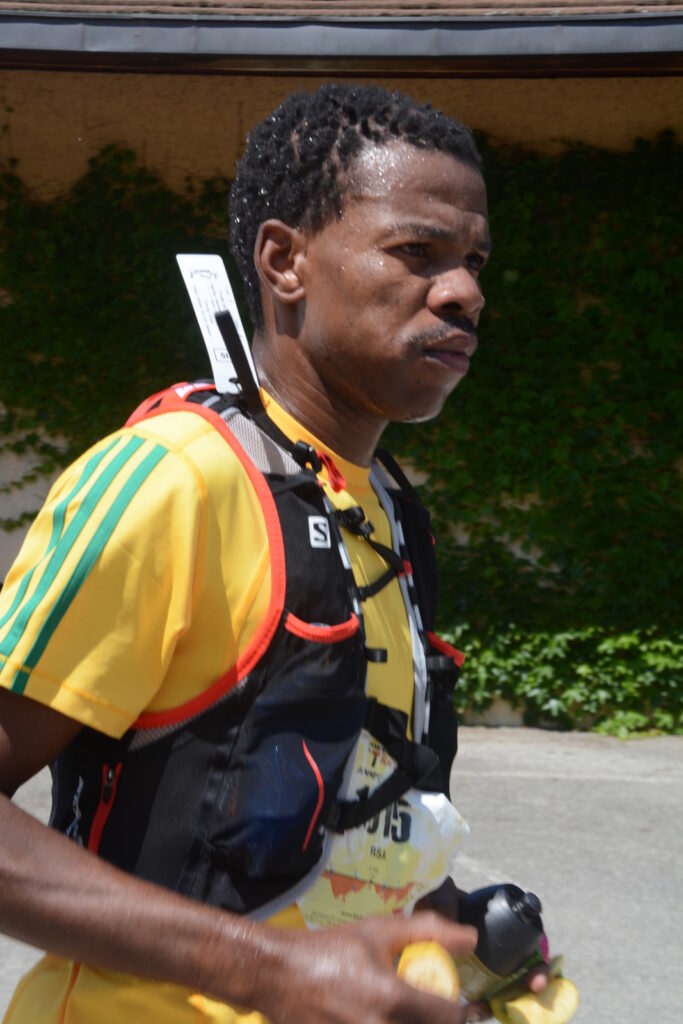 Ngubane partners track star and Nedbank Running Clubmate, Juan van Deventer, who may find the 70 plus kilometres over three days something of a challenge compared with the 1500m and 5000m in which he excelled a decade back.
Madiba joins up with Murray and Roberts clubmate, Renier Grobler. Known as one of the tough men of South African road-running, Grobler boasts a clutch of Comrades medals and a best of 5 hr 49 min in 2016.
"Renier approached me last December," explained Madiba. "We both run for Murray and Roberts and it will be interesting to see how we go. He's quite a tough guy and so determined! I've been helping him with some trail running skills and we've been training together at Wolwespruit (in Pretoria) since late January. I think we'll do very well and I'm sure that partnering with him will be a really great experience."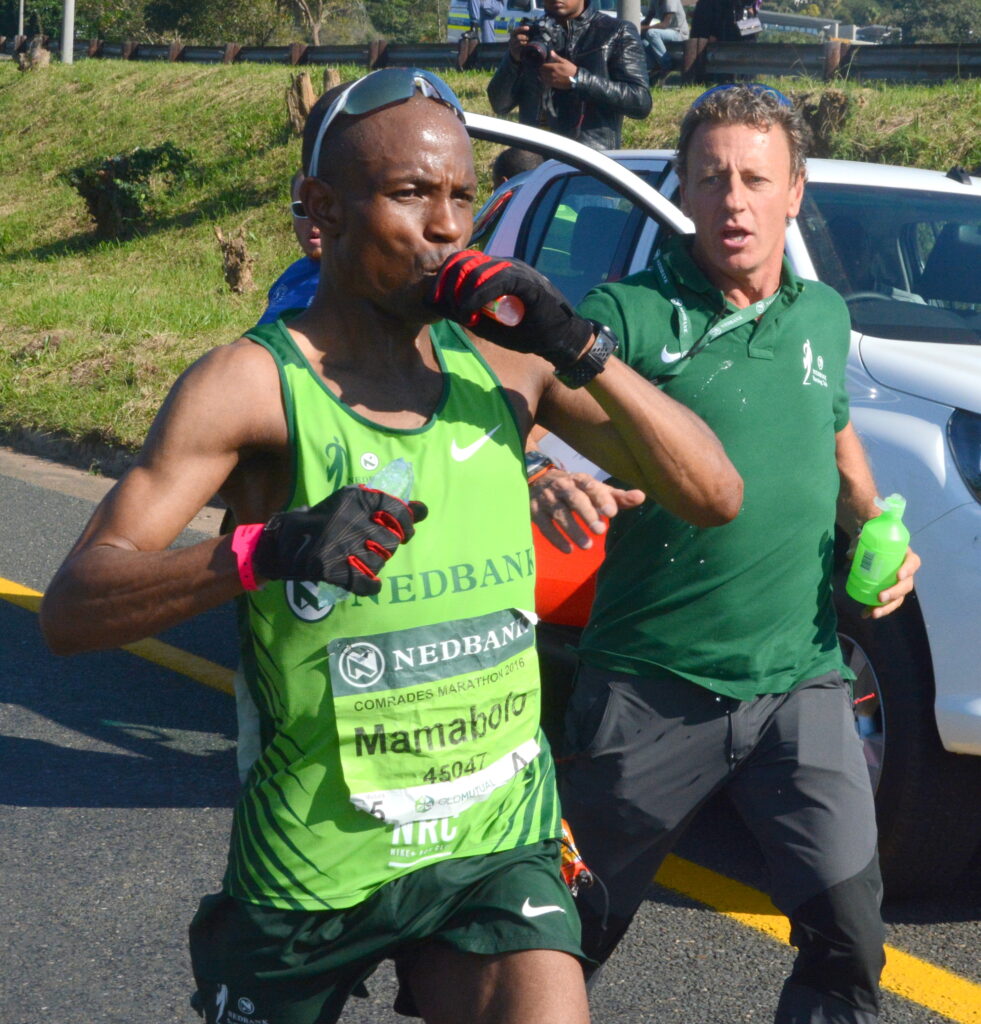 Multi-Comrades Marathon gold-medallist and winner in 2012, Polokwane-based Ludwick Mamabolo, joins up with speedy Zimbabwean Collins Kanyimo and the duo could prove strong opposition, if they can find their trail legs. The Gauteng pairing of Phillimon Mathiba and Malusi Dlomo could prove dark horses. Mathiba undoubtedly has the pedigree with a 62:40 half marathon and a 2:13:11 for fifth in the 2019 Dublin Marathon to his name, but Comrades journeyman and SA Air Force Corporal, Dlomo, could find the pace to hot to handle.
Two Nedbank Cape pairings will be competitive, with George-based Lloyd Bosman and Oudtshoorn's Etienne Plaatjies capable of staying the pace with the fastest in the field. Both boast sub-64 minute half marathons and have excelled on road and in cross country. Khayelitsha pastor, Lindikhaya Mthangayi, is still winning on the road well into his forties and his partnership with fellow-Capetonian, Sandile Sakwe, is not just there to make up the numbers.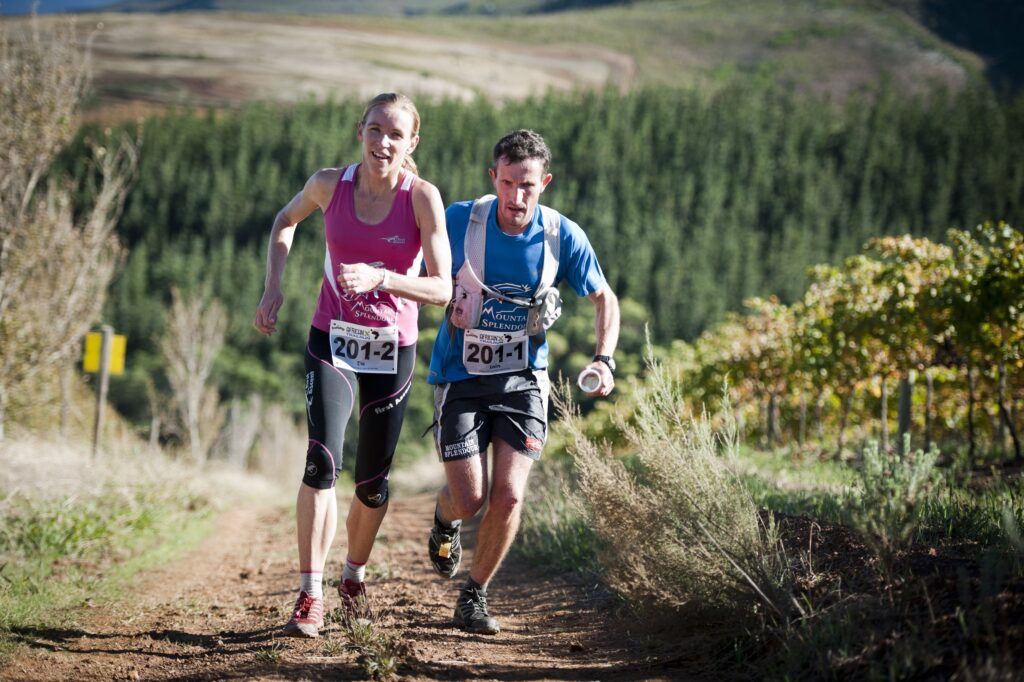 Meanwhile, Stillwater Sports, the organisers of the THIRSTI AFRICANX Trailrun, have welcomed First Ascent as the apparel partner of South Africa's premier three-day stage trail run.
Long been associated with trail racing in South Africa, including the Otter and the Tokai Mast Challenge, First Ascent have supported a number of elite athletes in South Africa, including KZN husband and wife team of Iain and Sue Don-Wauchope, who have won a clutch of trail races in South Africa as individuals and the mixed competition at the 2012 AFRICANX as a team.
"We are excited to welcome SA's leading specialist outdoor gear and apparel manufacturer as the apparel partner of the THIRSTI AFRICANX Trailrun," says Michael Meyer, founder of the event and Managing Director of Stillwater Sports. "Synonymous with world-class design and quality, every item of First Ascent gear is made by outdoor specialists for real people who do real outdoor pursuits, in other words the AFRICANX runner."
"First Ascent is excited to be joining forces with the THIRSTI AFRICANX as the apparel partner," says Riaan Oosthuizen, General Manager of First Ascent. "First Ascent is firmly focused on the outdoors, and the THIRSTI AFRICANX certainly provides a great platform for us as a brand to ensure that the event experience is enhanced through trusted, technical outdoor apparel and equipment."
Meyer was delighted at the marriage between three powerful outdoor brands. "To have the AFRICANX Trailrun, one of the strongest trail brands in South Africa, joining forces with THIRSTI and First Ascent, means we now have three Proudly South African brands, combing their strengths to ensure a truly unique outdoor experience."
Story by Stephen Granger
©SPNAfrica News
www.spnafricanews.com