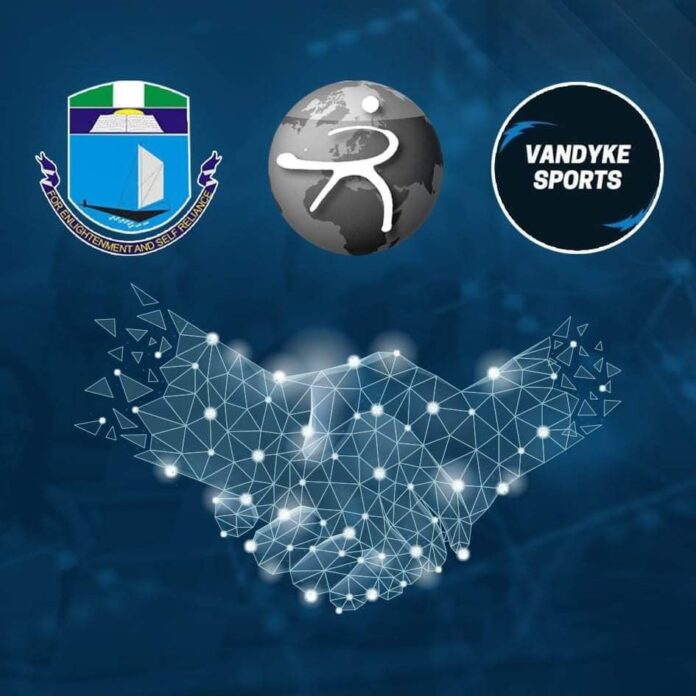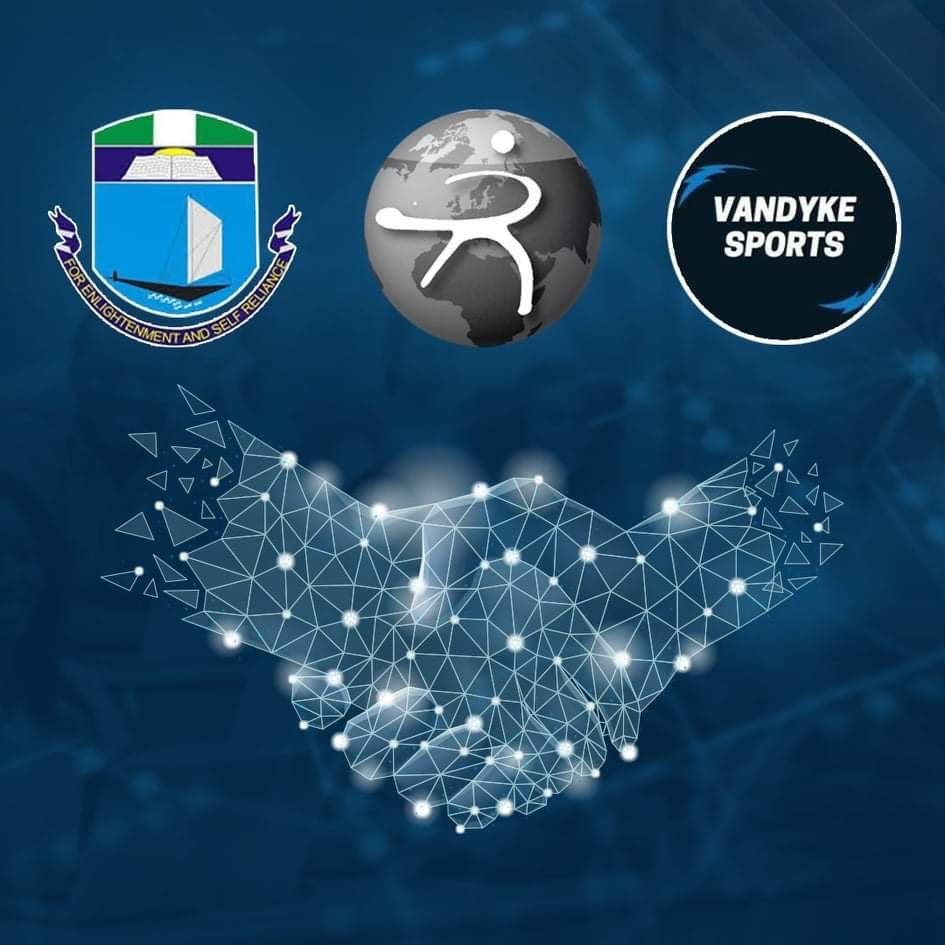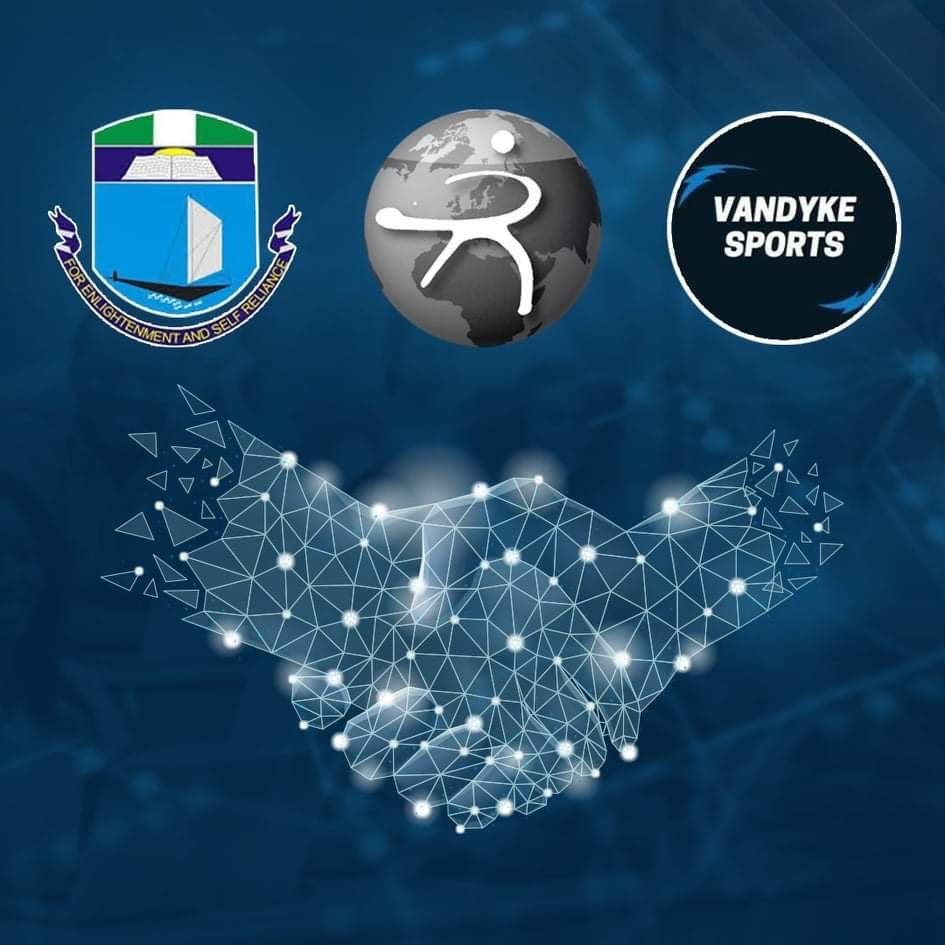 The University of Port Harcourt (Uniport) and it's Uniport Sports Institute and Vandyke Sportscom Limited also known as Vandyke Sports have entered into a Memorandum of Understanding (MOU) on August 1, 2020.
The MOU was signed by Professor Stephen Okodudu, Vice-Chancellor of the University of Port Harcourt and Emeka Enyadike, Chief Executive Officer of Vandyke Sports.
Professor Ken Anugweje, Director, University of Port Harcourt Sports Institute and Mario Leo, Founder and CEO of RESULT Sports from Germany (International Technical Partner of Vandyke Sports) witnessed the signing ceremony which took place in Port Harcourt, Nigeria, Johannesburg, South Africa and Buedingen, Germany.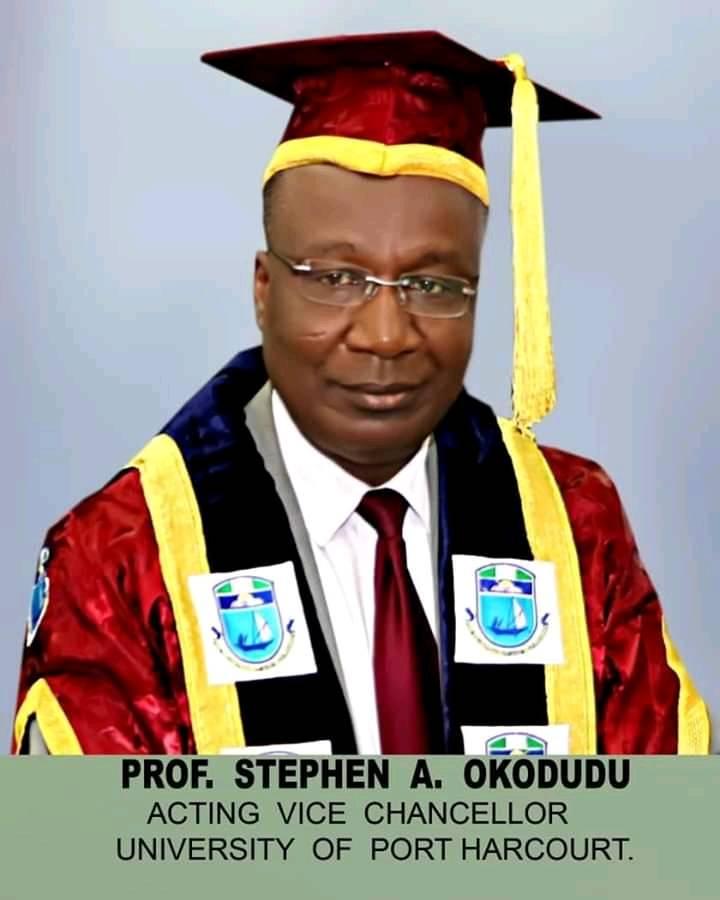 This MOU will create and enable a platform at the University of Port Harcourt Sports Institute for mutual creation, the development and sharing of best practices and expertise in carrying out a series of Sports Industry capacity building programs, developing Digital Sports and Technological solutions for Sports performance, Fan Engagement, Digital Marketing and Communications, Artificial Intelligence and enhancing competencies for emerging Sports industry professions.
Research into the challenges faced by Athletes, Clubs, Leagues and Federations, exploring opportunities for International partnerships and sponsorships and the establishment of Vandyke International Sports Academy with programs in Football, Basketball, Rugby, Cricket, Mixed Martial Arts, Coaches, Umpires and Referees Academies adopting the impressive International Franchises and partnerships that Vandyke Sports already have some of which will be announced in due course:
The Uniport Sports Institute and Vandyke Sports will Co-host the West Africa Sports Forum and details will be announced in due course.
A further Vandyke Sports presentation was made to the Board members of the Uniport Sports Institute led by Professor Emeritus Nimi Briggs, Chairman, University of Port Harcourt Sports Institute Board.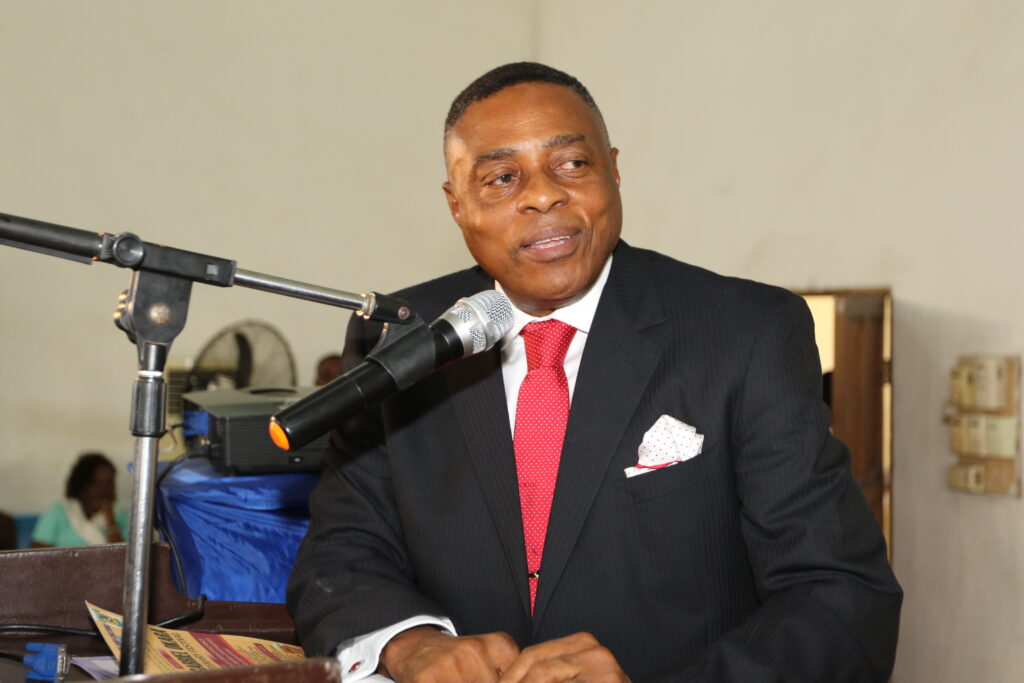 Professor Briggs: "The evolution of sports development in the University of port Harcourt has been progressive which has manifested in excellent facilities and impressive performance by the University's athletes. Our focus now with this partnership is to transform the University into the hub of Sports in Africa."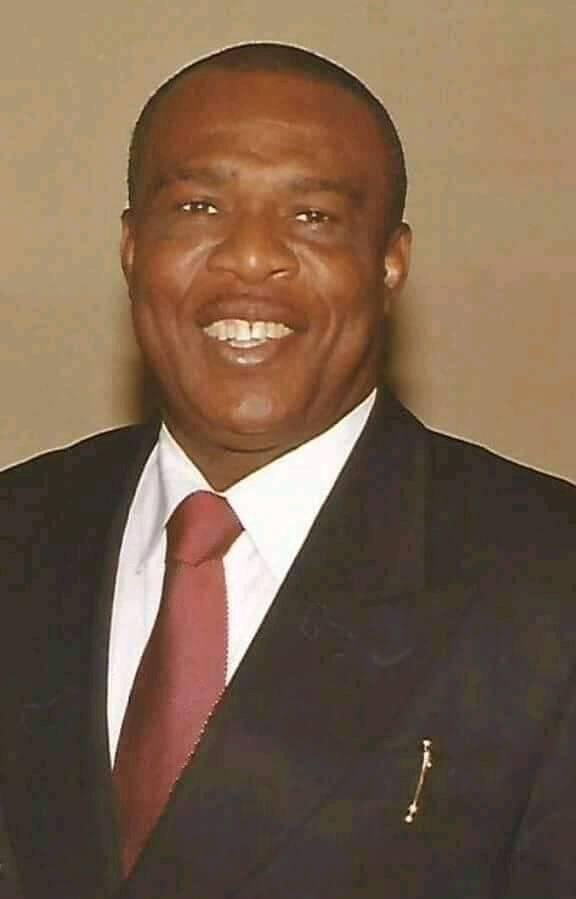 Professor Ken Anugweje, Director, Uniport Sports Institute: " Sports development, sports performance and the business of sports have been disrupted with so many new technologies and we want to keep in touch but also serve as a catalyst for homegrown innovations and this collaboration with Vandyke Sports and it's partners is borne out of this desire"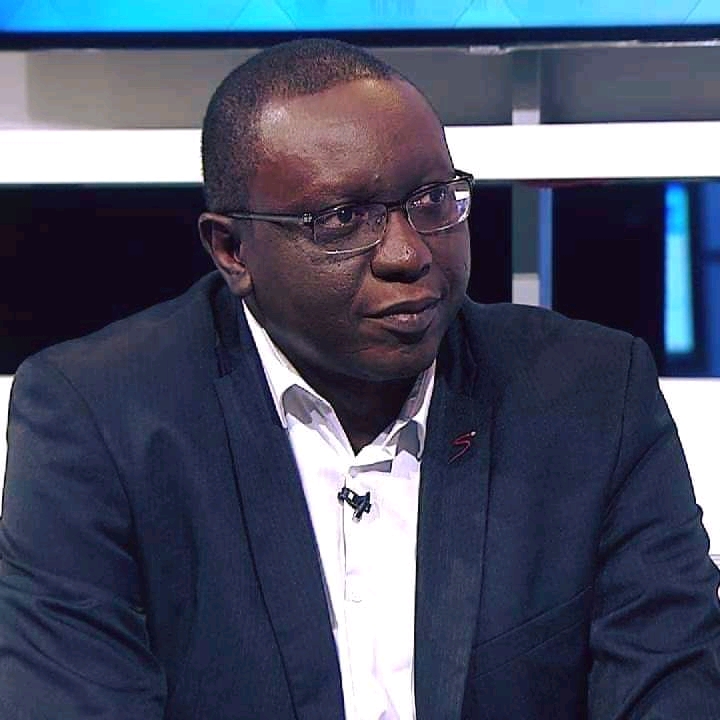 Emeka Enyadike, Founder & CEO of Vandyke Sports: "We have enjoyed a long relationship with the University through our sponsorship of the Uniport Football Team and the success they achieved over 20 years ago.
We are delighted to work with what is already a world class institute and together with our global partners, we aim to project world class Sports Industry programs and Athlete development through our Vandyke Sports Academy and develop the first Sports Innovation hub on the African continent.
Vandyke Sports and RESULT Sports will bring internationalisation opportunities and Sports mentorship for Students and Student Athletes through our strategic partnerships and our Sports Apprentice program as well as expansion of the international experience of the academic and non-Academic staff and professors."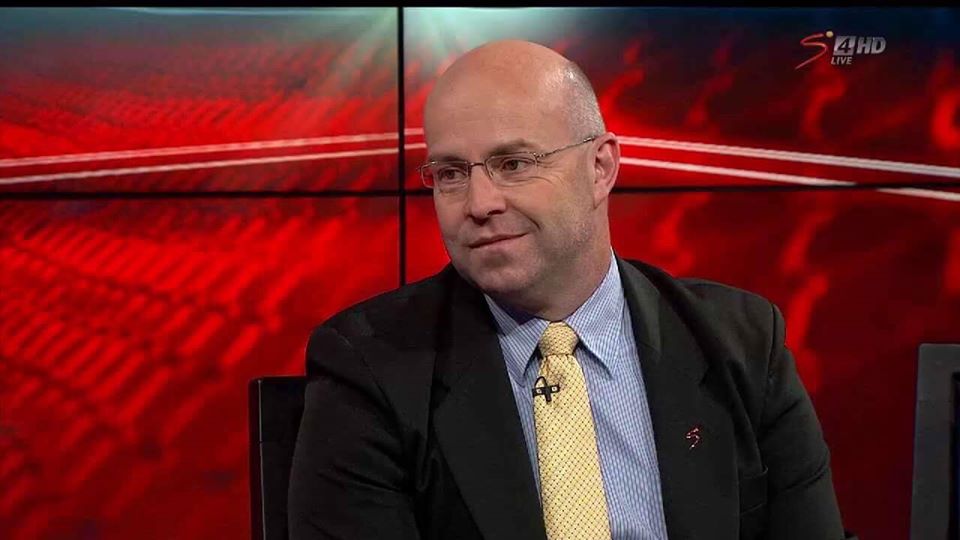 Mario Leo, Founder & CEO, RESULT Sports: "It's an incredible milestone and honorable moment to bring our vision and the initiative "From Africa For Africa" into reality. Uniport Sports Institute is incredibly established and well recognized in Nigeria and the entire West African region.
Digital Sports Africa, the venture between Vandyke Sports and RESULT Sports, will bring all its digital knowledge and experience to Uniport Sports Institute and we want to extend the thought leadership and center of excellence at Uniport Sports Institute with our digital mindset, knowhow, expertise and educational modules.
Academic Science, Research and pragmatic market experience will be offered and integrated. This partnership will be one of a kind and the momentum of change for the African continent to unlock all its potential!"
About the University of Port Harcourt:The University of Port Harcourt is ranked amongst the best universities in Africa, renowned for its teaching, research, creativity and innovation.
The Mission of the University of Port Harcourt is the pursuit of academic excellence, advancement of knowledge and community service through quality teaching , life-long learning, social inclusion, strengthening civil society and policy-relevant research that addresses the challenges of contemporary society.
To achieve this Mission, the University is guided by the spirit of enquiry, self-reliance, fairness, and ethical and professional standards of the disciplines.The Philosophy of the University of Port Harcourt is commitment to academic freedom, tolerance, probity, equal opportunity and respect for cultural diversity.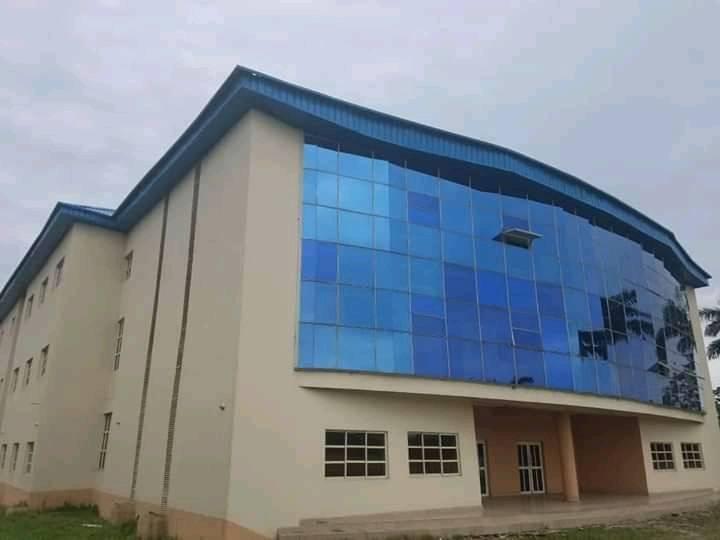 About the University of Port Harcourt Sports Institute:Established in 2014 to promote professional sporting activities at the University and as a centre for advanced research in Sports Science, Sports Medicine and Sports Technology.
To make the University of Port Harcourt the choice destination in West Africa, for Sports Science research and High Performance.
To create opportunities for community based sports and recreation programmes.
The University of Port Harcourt and it's world-class Sports Institute have over the past 20 years enjoyed unparalleled Sporting excellence in Nigeria and West Africa by winning every edition of both the Nigeria University Games(NUGA) and the West Africa University Games(WAUG) and now seeks to continually upgrade its competencies not only as a centre of excellence, Olympia Africa centre and World Athletics High performance centre but also the leading Sports research and Sport Industry Development facilitator in Africa and this partnership will ensure that the Institutes programs are in line with technological advancement and approaches.
A. Nigerian University Games
20th Games (2004) 1st position out of 62 universities
21st Games (2007) 1st position out of 64 universities
22nd Games (2009) 1st position out of 71 universities
23rd Games (2011) 1st position out of 71 universities
24th Games (2014) 1st position out of 73 universities
25th Games (2017) 1st position out of 78 universities
B. West African University Games
11th Games (2003) 1st position out of 80 universities
12th Games (2008) 1st position out of 76 universities
13th Games (2012) 1st position out of 81 universities
14th Games (2018) 1st position out of 47 universities
Centres:
OlympAfrica Centre Talent identification and development Enable young athletes combine sports with studies Community service
WORLD ATHLETICS – Formerly, International Association of Athletics Federations (IAAF) Regional Training Centre for High Performance Elite Athlete Development
Academies
Daniel Igali Academy for Wrestling
Tonye Harry Academy for Tennis
Home
About Vandyke Sports: Vandyke Sports is an international Sports development Company with expertise in Digital Sports and technology Solutions, Sports Education, Sports Media, production, Marketing and Sponsorship intelligence founded in Port Harcourt by Emeka Enyadike but now part of a global network with RESULT Sports (Germany) and Co-founder of Digital Sports Africa and Strategic partnerships in Europe, United States of America, Asia and South Africa.
Vandyke's youth football development platform, Vandyke FC runs International Football camps across Africa in partnership with Schachter Sports of Germany. Vandyke Sports is the industry leader in specialized corporate and brand-focused grassroots community development projects including the award-winning Nigeria LNG Bonny League and the Shell Governor's Cup setting very high standards on the African continent with groundbreaking projects, Street sports projects, "Adidas Streetball Challenge, and "Nokia Defend Your Street"
In media, Vandyke's Nigeria Soccer Weekly newspaper(NSW) and award-winningNigeria Soccer Weekly TV Show in media proceeded it's , launch of the iconic Kick Off Nigeria Magazine and Kickoff website, VandykeSports website, They also pioneered Africa's first ever Basketball magazine, Dunk as well as Silverbird Sports production on behalf of the Silverbird group.
Vandyke sports helped lay the foundation for basketball development in Nigeria during a highly successful 5 year tenure as marketing Agency of the Nigeria Basketball Federation(2004-2009) with the re-launch of the Premier basketball League in 2005 and unparalleled sponsorship from Vmobile(now Airtel) and Multichoice Africa, SuperSport, Nike, Indomie for the national Women's national team, and a separate partnership with the Ahmadu Bello University and subsequent Vmobile Sponsorship of the West Africa University Championships
About RESULT Sports RESULT Sports is a Pioneer in Digital Sports and understands the Challenges for Athletes, Clubs, Leagues and Federations for the past 10 years. The unique Value Proposition is the holistic Integration of relevant Data & Digital Key Performance Indicators into all of our activities.
RESULT Sports works dedicated and specific to each client and is fully focused on the targets and objectives of its partners by integrating standardised, scalable Digital Services and Solutions. RESULT Sports and Vandyke Sports have jointly founded an Africa digital sports research think-tank and advisory service for the Africa Sports Industry known as Digital Sports Africa.