Two of the world's best trail athletes on the adventure of a lifetime will line up as favourites at the start of the second MaxiRace ultra-trail run in the Cape Winelands tomorrow (Saturday 12 Dec), with COVID having resulted in the downsizing last year's 100km race to one of 75km.
Near the end of the South African leg of their 'Rolling Mountains' World Tour with their six-year-old daughter Onna, Pere Aurell and Ragna Debats will be aiming to add to their substantial trail-racing success in the country, following double victories at the Skyrun 100km near Lady Grey in the NE Cape and the Merrell Hobbit Ultra-marathon along the Amatola Trail.
Spanish-elite trail athlete and 2018 Skyrunning champion, Aurell, also won the prestigious Otter African Trail Run title after overtaking Johardt van Heerden in the final stages of the 42km race, with Debats placing third behind Toni McCann and Bianca Tarboton.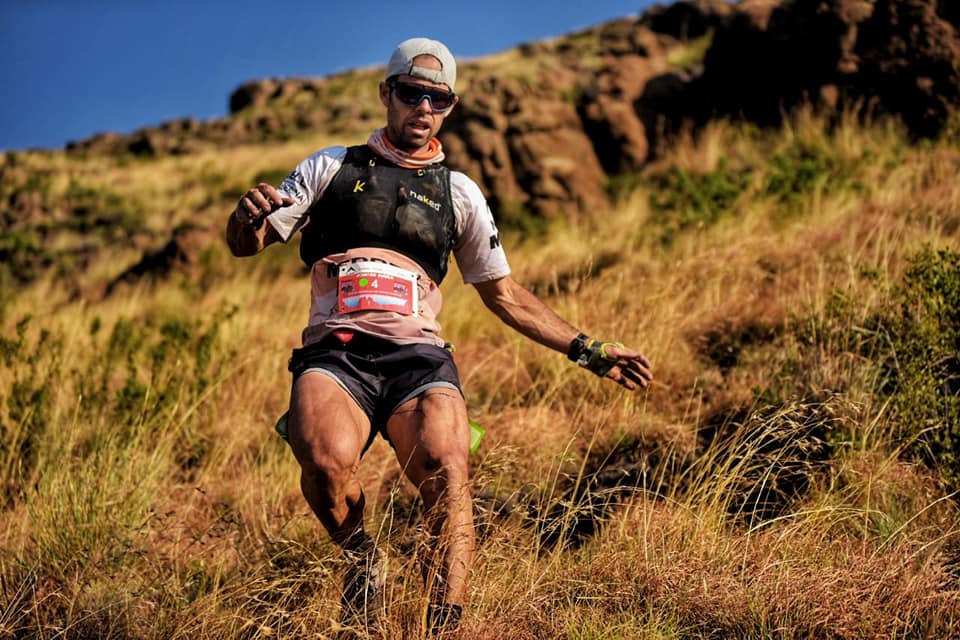 Dutch-born Debats, an ultra-trail specialist with wins in several leading international trail races to her credit, including the Marathon des Sables, Transvulcania and Ultra-trail Mont Blanc's CCC, Debats will likely be unchallenged for the women's title, and could secure an overall top three position after coming close to running down Aurell in the latter stages of last month's Skyrun 100km.
But the shorter distance of 75km and more runnable track will better suit Aurell and his contest with leading South African ultra-trail athlete, Ryan Sandes, promises to be the highlight of the race.  Although  consistent ultra-trail athlete, Grobler Basson, is in the field, it looks likely to be a two-horse race tomorrow.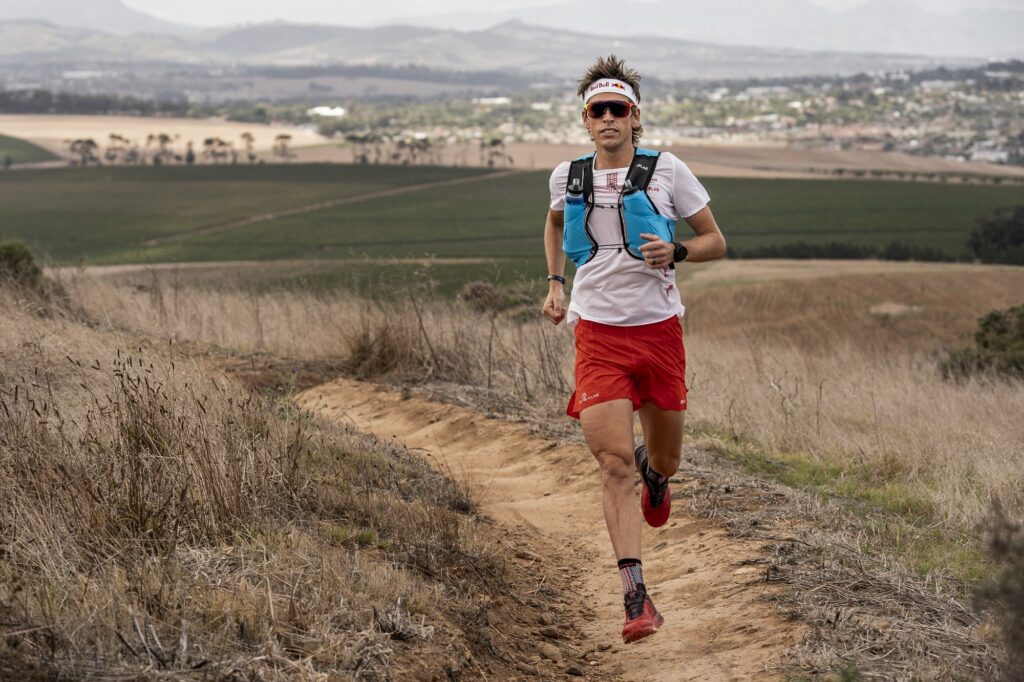 "I'm looking forward to toeing the start line of an ultra-trail race again," said Sandes. "It's been quite a while. I ran with Pere and Ragna on Chapman's Peak earlier this week and I'm looking forward to hopefully share some running kilometres with Pere tomorrow and start to build my preparation for next year's racing season. And I'm excited by the route."
Aurell and Debats had planned their family world tour to take in nine ultra-races in all parts of the world over a period of a year, but the COVID pandemic dealt them an unexpected hand, leaving them to self-isolate by camping 'Swiss Family Robinson' style for two months in the Costa Rica jungle.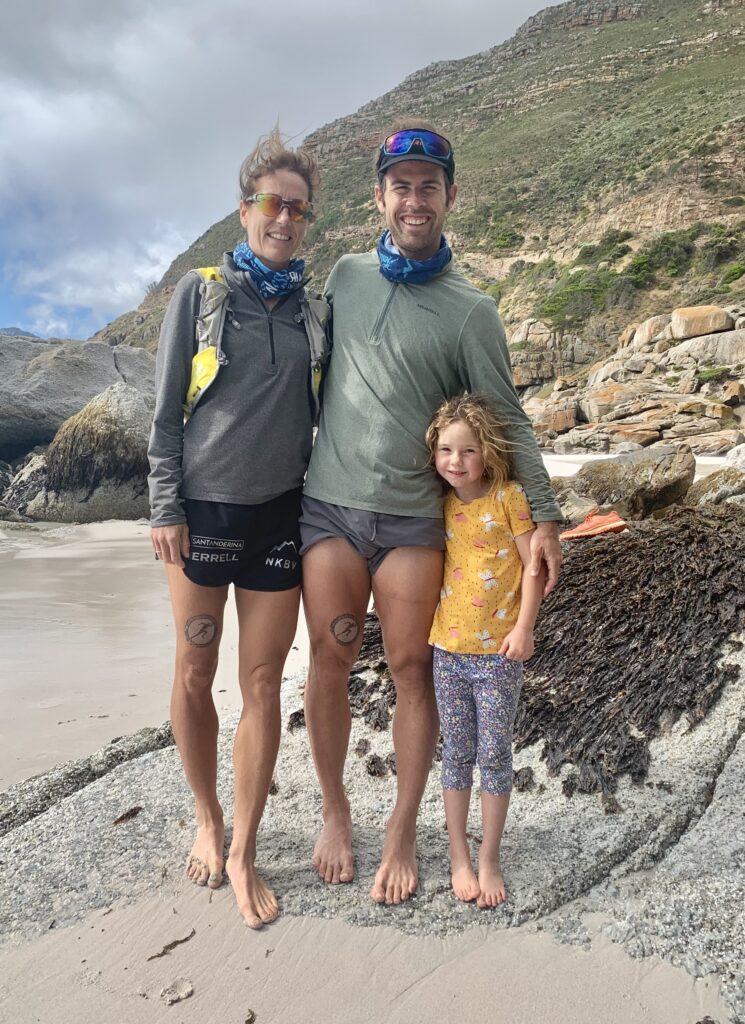 COVID constraints in other parts of the world led to their decision to travel to Africa in August to complete their planned Kilimanjaro Mountain Trail marathon and summit Africa's highest peak, which they duly achieved. When the South African borders opened on 1st October, they connected with trail-running friends and trail athletes, Christiaan and Landie Greyling, who assisted them with entries into the South African races.
The intrepid family are determined to complete their journey, even though COVID has already extended their travel tenure beyond the planned twelve months. A short return to Spain might be on the cards before travelling to their last three continents, Oceania, North America and Antarctica, hopefully with high-profile ultra-trail races included to satisfy their racing appetites.
They look forward to a fitting finale tomorrow. "We only decided to run the Maxi less than two weeks ago," admitted Debats. "We have not focused on this race or tapered our training at all, as we wanted to run trails in Cape Town and ran part of the Thirteen Peaks Challenge this Monday and Tuesday. So we will be running on tired legs on Saturday, but hopefully we will get through okay."
The 75km race, dubbed "Journey through Heaven", starts at 05h00 from the NG Kerk, 29 Hugenote Rd Franschhoek and finishes at the Stellebosch High School, after passing through aid stations at Mont Rochelle, Franchhoek, Berg River, Boschendal and Bartinney Wine Farm.
The "Magical Marathon" 40km, starts from the same venue at 07h00, ending at Stellenbosch High School, while the 20km starts and finishes at Stellenbosch High School, getting underway at 16h30.
Story by Stephen Granger
©SPNAfrica News – www.spnafricanews.com