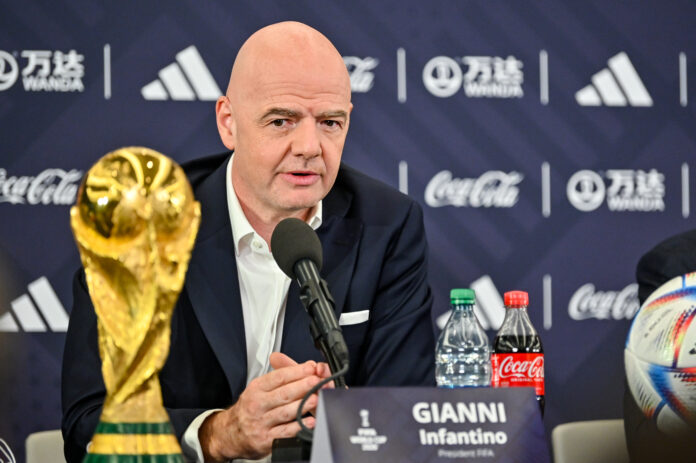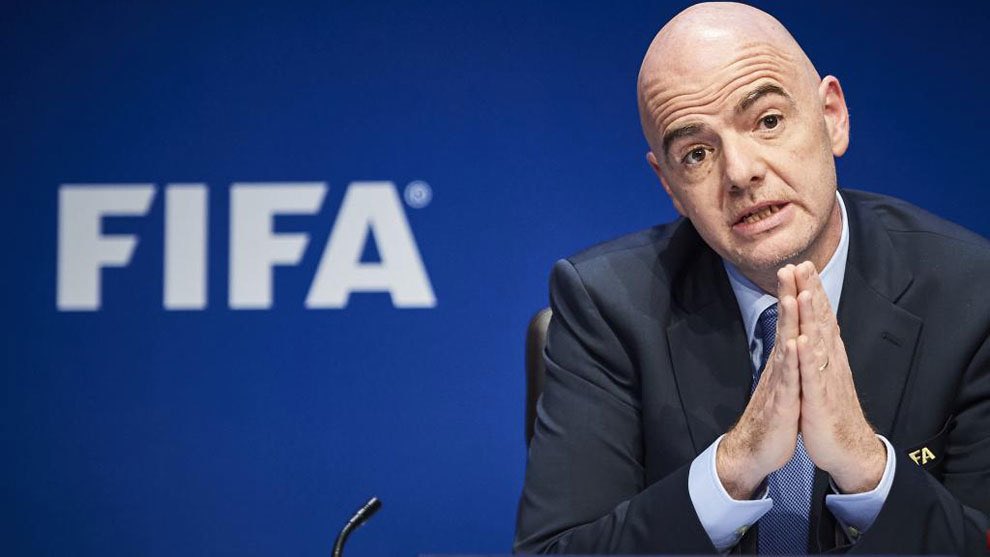 CONMEBOL teams open qualifying for "most inclusive and biggest" FIFA World Cup™ (www.FIFA.com) yet, says Gianni Infantino; World champions Argentina feature in opening qualifiers on 7 September; Qualifiers to conclude with intercontinental play offs in March 2026.
FIFA President Gianni Infantino said CONMEBOL nations are at the "start of a journey that will spread great joy and happiness" as FIFA World Cup 2022™ winners Argentina and their South American counterparts open qualifying for the FIFA World Cup 2026™ (https://apo-opa.info/45JzOiK).
Three mouthwatering clashes mark the start of CONMEBOL qualifying on Thursday, 7 September, with Argentina v. Ecuador, Paraguay v. Peru and Colombia v. Venezuela. The first round of matches will be completed the following day with Uruguay v. Chile and Brazil v. Bolivia.
"Fewer than nine months on from the greatest ever FIFA World Cup, the road to the next one begins today," said the FIFA President. "FIFA World Cup 2026 will be the most inclusive and the biggest yet. With the three hosts already qualified, 45 places are up for grabs for teams across six continents to be part of a tournament that will take place across 16 fantastic venues in Canada, Mexico and the United States during June and July 2026.
"Current World Champions Argentina, led by Lionel Messi, will be among the teams to set the ball rolling in the CONMEBOL qualifiers, along with Bolivia, Brazil, Chile, Colombia, Ecuador, Paraguay, Peru, Uruguay and Venezuela," he added. "My best wishes to all the South American teams at the start of a journey that will spread great joy and happiness across the continent and beyond – as we saw when football truly brought the world together in Qatar."
Following the most successful edition of FIFA's flagship men's national team football event to date in Qatar last year (https://apo-opa.info/3sBRhej), which broke several records on and off the pitch, the 2026 instalment will see 48 teams reach the final competition for the first time, with the winners lifting the trophy on 19 July 2026.
The FIFA intercontinental play off tournament, which will take place at a centralised venue in March 2026, will determine the last two teams to secure a berth for the FIFA World Cup 2026, which will be co-hosted by three nations for the first time in the competition's history.
As confirmed by the FIFA Council in 2017 (https://apo-opa.info/3PsHFM4), the slot allocation per confederation is as follows:
AFC: 8.5 slots (one team advancing to the FIFA intercontinental play offs)
CAF: 9.5 slots (one team advancing to the FIFA intercontinental play offs)
Concacaf: 6.5 slots (two teams advancing to the FIFA intercontinental play offs)
CONMEBOL: 6.5 slots (one team advancing to the FIFA intercontinental play offs)
OFC: 1.5 slots (one team advancing to the FIFA intercontinental play offs)
UEFA: 16 slots