Heartland vice-captain and goalkeeper, Ikechukwu Ezenwa believes the on-going break due to the coronavirus outbreak is proving hugely positive for the families of married footballers.
Nigeria suspended all football in mid-March due to the COVID-19 outbreak and there has been no word from the professional league on a possible resumption of football activities.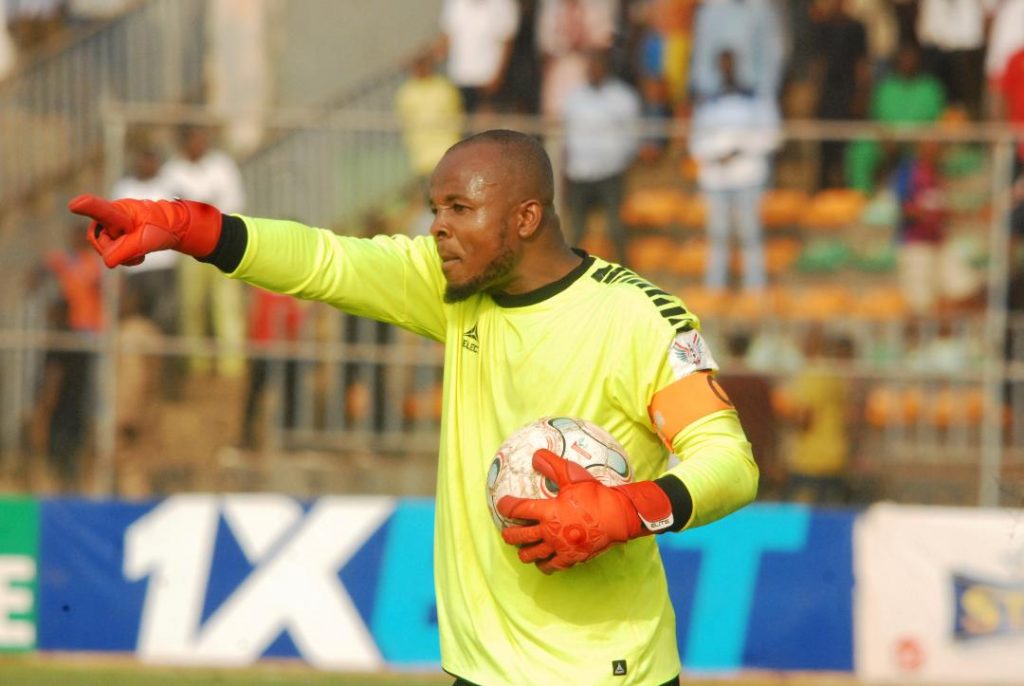 Ezenwa said that although the coronavirus break was tedious, the presence of loved ones was helping married players cope with boredom.
"The break has been tough on us however it has equally helped us greatly to stay together with our loved ones which we have not been enjoying during normal season.
"Most of the players prior to the outbreak of coronavirus hardly see or stay together with their respective families due to their nature of work. Now the pandemic has changed all that.
"Now you have long hours to sit down, chat, play, talk, share jokes, as well as to know other aspect of their lives.
"The kids, too, you have enough time to look into their schoolwork and attend to some of their school needs.
"I know some of the singles among us are still finding the break somehow strange but for the married in our midst it's not too uncomfortable, the break is helping families to bond strongly.
"Generally, the break appears to be getting too long and boring than we anticipated despite the presence of our families.
"The uncertainties around the crisis are not helping matters at all, we will want the coronavirus crisis to end so that we can go back to our normal lives.
"Yes, we understand that health is wealth, health first and only the living plays football but knowing what the future holds for us will be helpful.
"I try my hands on anything that can help me to keep fit within the confine of my premises, I do not joke with my fitness because I know there will be life after the global pandemic," said the Nigerian shot stopper.
Ezenwa said the Owerri side have a chance at a good result for the season, whenever it does restart.
"Of course, we have good chance to finish the campaign strongly, the league is still wide open to almost the 20 teams.
"What we need to do is to stay focus and push harder in the remaining 13 matches on the season's calendar.
"I'm sure if we got out acts right we can still end the campaign among the top five teams," said the former Enyimba and FC IfeanyiUbah goalie.
The Naze Millionaires are 13th on the 20-team top-flight log on 32 points, 17 adrift of league leaders, Plateau United.