As the buzz around African basketball intensifies, the third season of BAL promises an unforgettable display of talent and skill. Here are the league details.
Bonface Orucho, bird story agency
African basketball fans are set to witness a fierce battle for the Basketball Africa League, or BAL, title after the unveiling of fixtures and game schedules for its 3rd season.
The BAL, a partnership between the International Basketball Federation (FIBA) and the NBA, and featuring club teams from across Africa, has become a standout on the continent's basketball scene in just two seasons – and a hit with the sport's fans.
"We are confident that fans and viewers will be treated to top-tier basketball that reflects the calibre of the talent we have on the continent," noted Anibal Manave FIBA Africa and BAL Board President.
Slated for March 11, the 12-team competition will witness 38 games played in different venues in Dakar, Cairo and Kigali.
Apart from Tunisia's US Monastir, the 2nd season champions, 5 teams will be making a comeback from the 2022 season.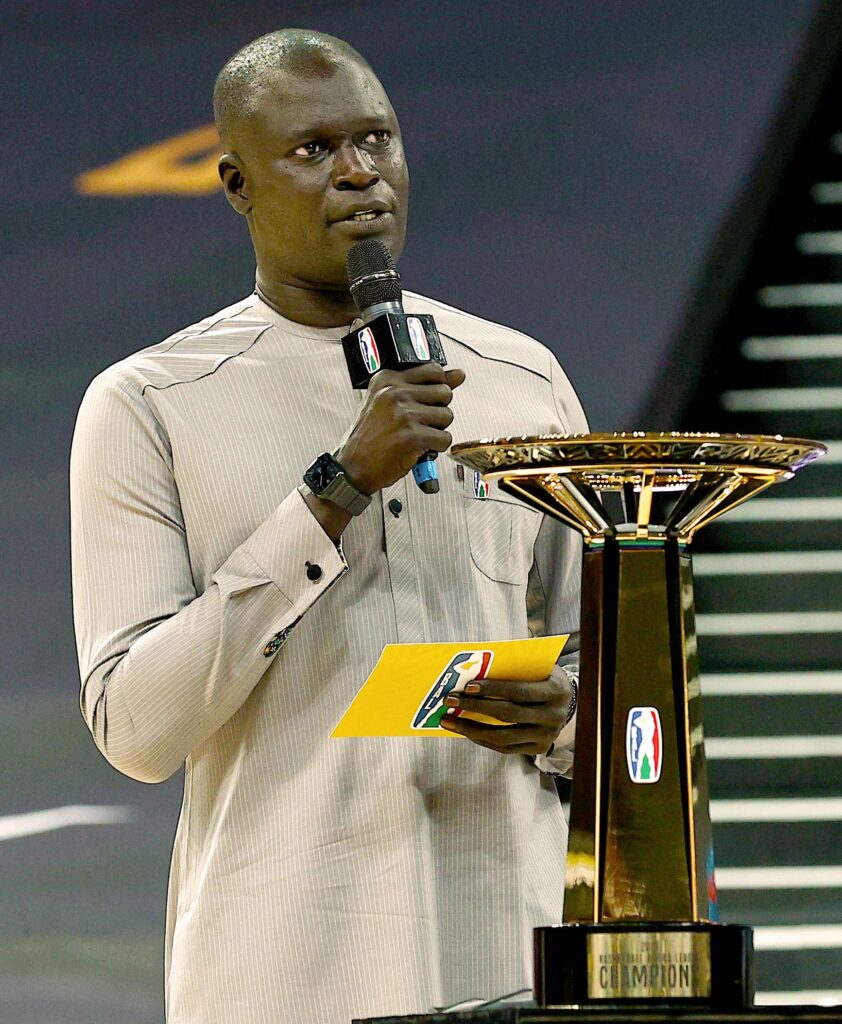 Rwanda's Energy Group, South Africa's Cape Town Tigers, Clube Ferroviario da Beira from Mozambique, Club Atlético Petróleos de Luanda from Angola and Seydou Legacy Athletique Club from Guinea are all returning teams.
Additionally, five teams will be making first-time entries into the competition.
These include Kwara Falcons (Nigeria), Abidjan Basket Club (Cote d'Ivoire), Stade Malien (Mali), Al Ahly (Egypt), and City Oilers (Uganda).
Senegal's AS Dounes are making a comeback in the competition after participating in the inaugural BAL season and then missing out on the 2022 season.
"There is incredible momentum leading up to the third BAL season, and each of the 12 teams has fought hard to earn their spot through intense competition," said BAL President Amadou Gallo Fall.
The criteria for team selection is such that champions from the national leagues in Angola, Egypt, Nigeria, Rwanda, Senegal and Tunisia earned their spot in the competition after winning national league titles in their respective countries.
The rest, including those from Ivory Coast, Guinea, Mali, Mozambique, South Africa and Uganda, joined after participating in 'Road to the BAL' tournaments hosted by FIBA last year.
The 12 teams will be divided into two conferences – the Sahara Conference and the Nile Conference. Each conference will play a 15-game group phase during which each team will face the other five teams in its conference once.
The Sahara Conference's group phase will take place at the Dakar Arena from March 11-21 while the Nile Conference's group phase will take place at Hassan Mostafa Indoor Sports Complex in Cairo from April 26 – May 6.
The top four teams from each conference will qualify for the BAL Playoffs and Finals, which will feature a single-elimination tournament at BK Arena in Kigali from May 21-27.
Rwanda Development Board, NIKE, Jordan Brand and Wilson will extend their partnership deals as BAL Foundational Partners this season.
French cognac producer Hennessy and Envol Partenariats Senegal, builders of the UN House project, Envol City, will form part of the world-class marketing partners.
Since the 2021 season, 16 African countries have been represented in the tournament. However, with the Ivorians and Ugandans featured in this year's competition, that number rises to 18.
The BAL rocketed into the sporting limelight with its inception in 2019 and its trajectory has continued, in spite of the impact of COVID-19. The 2022 final between US Monastir and Petro de Luanda attracted a sold-out crowd of 10,000 to the BK Arena in Kigali and its broadcast and online presence went global.
"It featured countries in Africa, Europe, and the U.S, reached fans in 214 countries and territories in 14 languages – including all 54 African countries – and generated more than 600 million online engagements," BAL noted in a statement.
AS Douanes will take on Abidjan Basket Club on March 11 in the opening match and defending champions US Monastir clash with Stade Malien on March 12.
bird story agency